Do you have a black sofa? If so, you may be wondering what curtain colors and styles will match it best. Black is a fantastic neutral color with lots of depth. We've put together a list of our favorite picks for curtains that match a black sofa. Check out our unique options below.
In This Article We'll Discuss
Classic Black and White Striped Curtains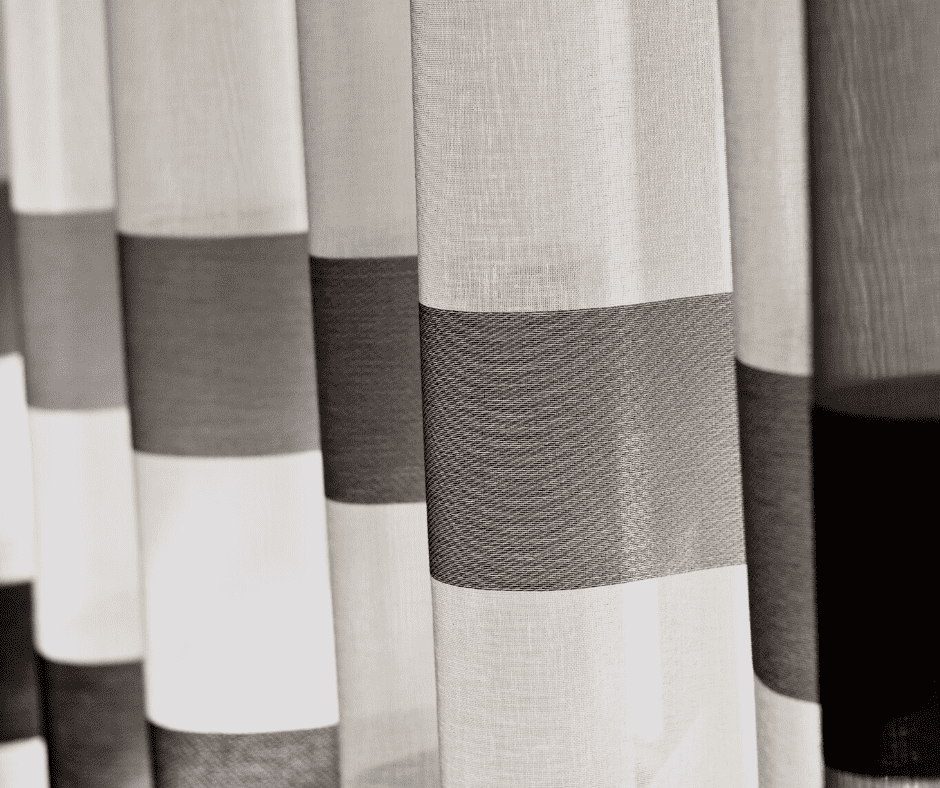 Tie in your bold choice of a black sofa with a black and white stripe combo. This style of color combination and geometric line pattern is timeless. Black and white stripes are playful, yet elegant, creating a classic space. You can get stripes in many sizes and looks, so pick the one you like best.
For a gallant large stripe, go with a thick black and white striped horizontal drape. This look holds its own, and the stripe thickness creates a bold look. The black in the curtain will complement your black sofa. The white stripes will vary from the black, creating a fun and playful contrast.
To add length and height to your room, try out a tall, vertical black and white striped drape. The vertical lines in this style will draw your eye up, making your space look taller and bigger. The vertical stripe is a great choice for someone who wants to add length to their space. The black and white colors create the same classic contrast to your black sofa as the thicker stripe.
Try a twist on this classic look with a bohemian flair. This striped curtain with tassels combines a traditional black and white stripe look. The lightness of the curtains will brighten your space and contrast your black sofa. The light, thin black lines and tassels will tie the look together.
Bright, Colorful Geometric Curtains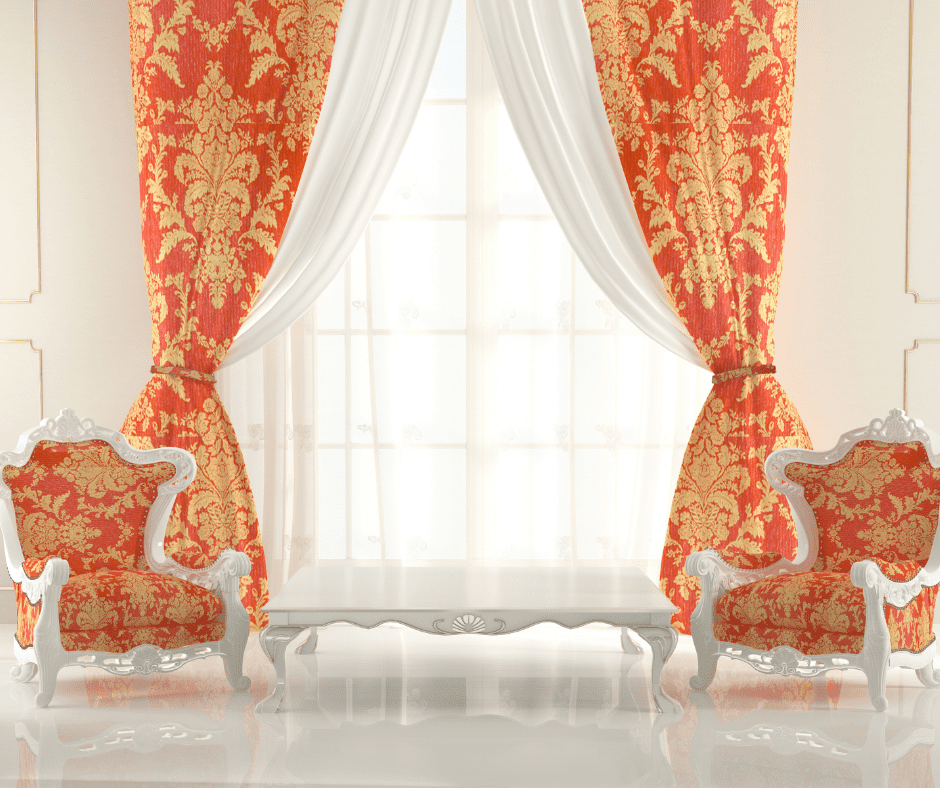 To add a splash of color and character to your space, use colored geometric prints. The brightness of a sunshine yellow will add excitement and warmth to your space. This bright yellow geometric curtain will make your space feel bright and fun. It will create contrast with the darkness of your black sofa.
Another choice to add warmth to your space would be this orange and tan curtain panel set. This print will add character and color to your space. The contrast of this style to your black sofa adds a welcome pop of color.
For a multicolored geometric look, try this bungalow rose curtain set. Bring in blue, orange, and yellow with this bright-colored combination. The darkness of your sofa will work well with dark outlines while still creating a bright look.
Monochromatic Geometric Curtains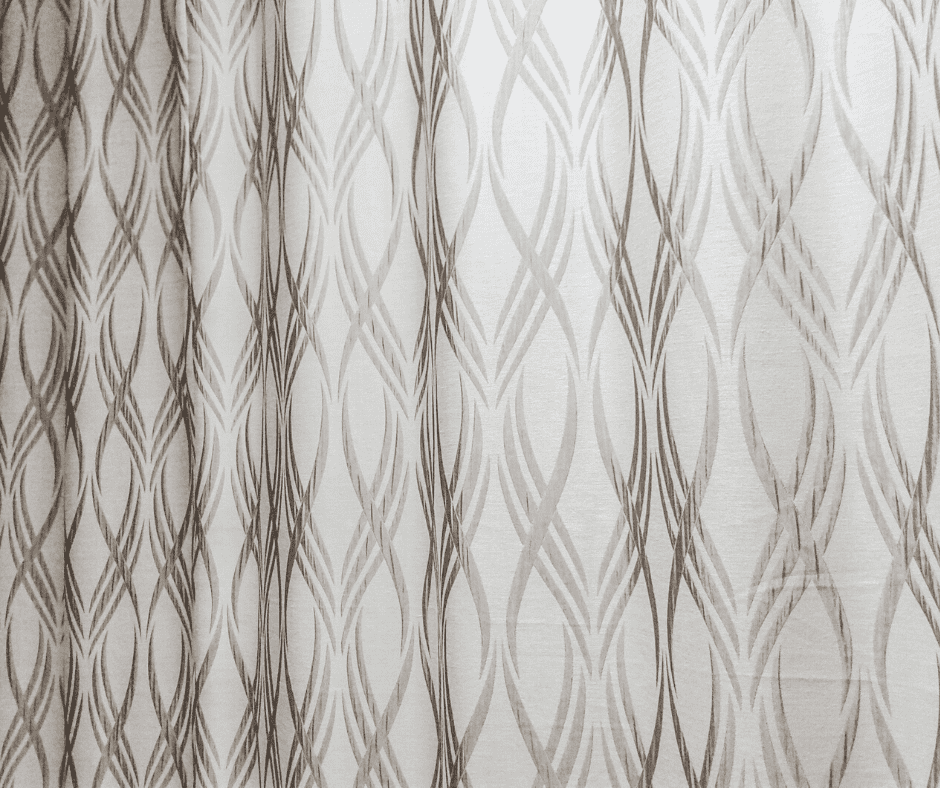 Bring in a tireless look with monochromatic neutral colors. Instead of adding interest with bursts of color, use unique geometric patterns. These will add character. Try some black and white Gingerich geometric curtains. This unique style will add some flair to your solid black couch.
These Gresham black and white geometric drapes add depth and personality. The diamond pattern brings in a clean lined edgy look. The black and white contrast against your black couch to create a timeless and elegant look.
To create a modern flair, use an urban black and white print. This style has squares and diamond patterns for a clean, classic look. The tone of these curtains is lighter, which will add brightness to your space.
Sheer Neutral Colored Curtains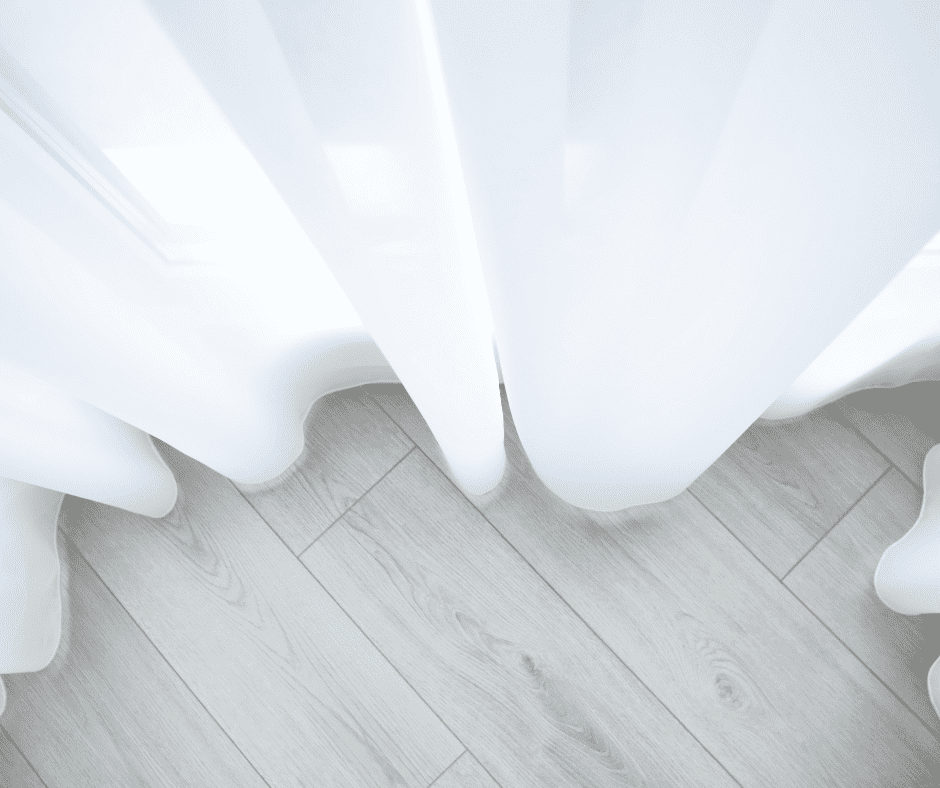 Black couches can feel bold and dark, so letting a little extra light in the space creates a harmonious room. We love adding sheer curtains to darker furniture to help brighten your space. To keep a neutral and elegant room, use neutral color tones.
For a classic open room with an airy vibe, try these Ralph Lauren sheer linen drapes. This classic look is hard to beat and allows you to accent with many different colors. Bring other elements of black and cream tones into your space to tie in your sofa and curtains. This cream and black look is timeless and elegant.
Keep a neutral room while adding some warm tones with these sheer cedar colored drapes. The deep, warm cedar tones keep a formal look while softening the space. This color will also bring in some red tones and the light shining through will add color to your room. Your black sofa will contrast elegantly against this warm color.
If you like a cooler look, try some light gray sheer curtains. This style adds an icy vibe while allowing plenty of light into your room. The gray and black together create a modern-looking space.
Bold and Elegant Jewel-Toned Curtains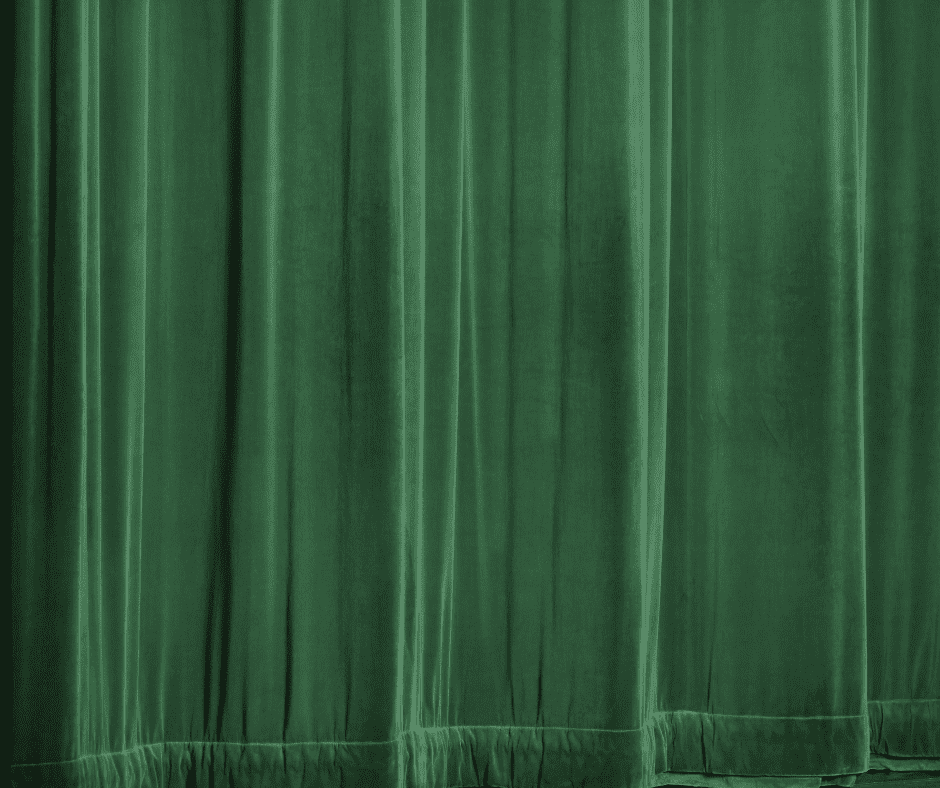 Do you love formal-looking elegant spaces? Deep and rich jewel tones are the way to go. Contrasted against black, these colors keep a dark formal look while adding color.
For starters, a dark emerald solid velvet curtain is fantastic. This curtain adds depth and perspective. Its rich color is heavy and velvety in texture. The darkness of the color will create a dark and cozy space with your black sofa.
If you're looking for a cooler tone, try this lightly textured navy drape. This bit of pattern will add some texture without being too bold. The darkness of the black sofa will highlight the depth of the navy curtain. This creates a somber yet sophisticated look.
We love the boldness of red in a room. Velvet burgundy drapes with a black sofa might just create the most romantic space yet. These curtains make a cozy, warm atmosphere that feels comfortable and inviting.
Few combinations are as timeless as black and gold. These semi-sheer gold curtains create an elaborate space. Create a timeless, elegant room when you contrast the bright color of gold with the depth of a deep, bold black sofa.
Conclusion
A black sofa is the perfect blank canvas to help you create a unique space. We've chosen some of the most unique looks we think you can create with different curtain styles. Pick a style and color you love to create a space that complements your black sofa and feels like home.