Looking at what countertops go with light cherry cabinets can be overwhelming. There are so many choices! Stained cabinets can make a room feel dark and heavy. The right countertops can lighten the space and give it a modern aesthetic. Do you want matte and industrial? Or polished and sophisticated? Not sure?
Let's dive into the best countertops for your light cherry cabinets.
In This Article We'll Discuss
Best Countertop Styles for Light Cherry Cabinets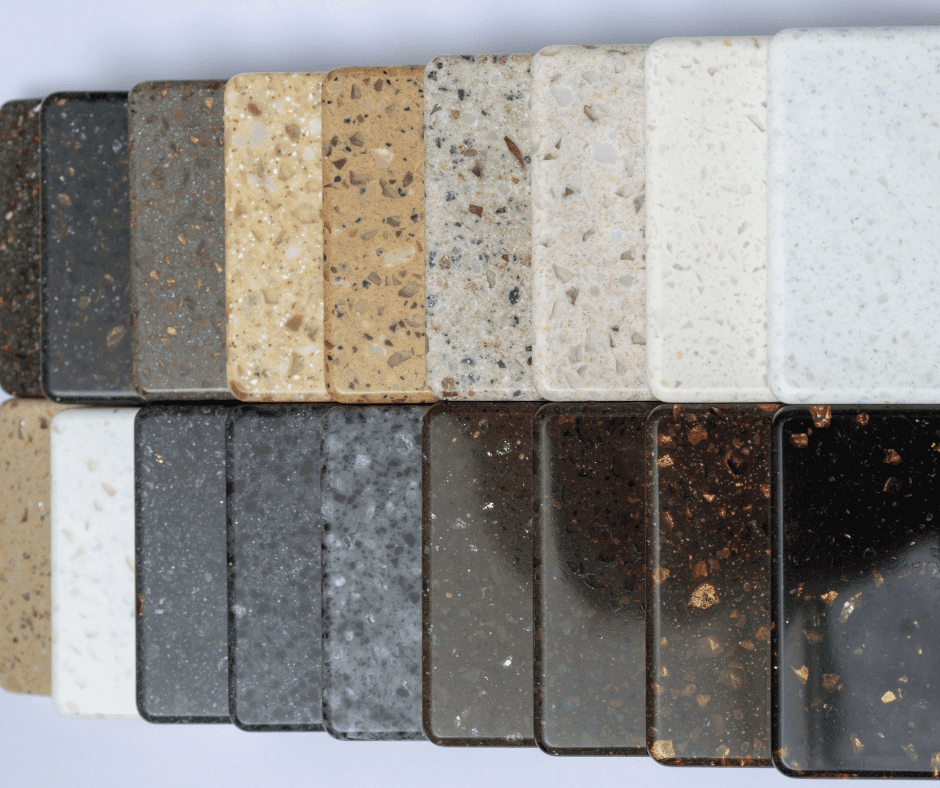 The style of your countertop is crucial to the design and your space. Not only do you need to consider the color of the countertop in relation to your cabinets, but also the style. A matte countertop will give an industrial feel to your light cherry cabinets. So will a leathered finish. For something more glamorous, a polished and oxidized countertop is the best choice. High contrast marble will create a stylish and modern aesthetic. Speckled Terrazzo introduces color for an eclectic look.
What Countertops Go With Light Cherry Cabinets?
1. Granite
Granite is durable, low-maintenance, and beautiful. This makes it a perfect option for your countertops. If you have light cherry cabinets then some granite colors look better than others.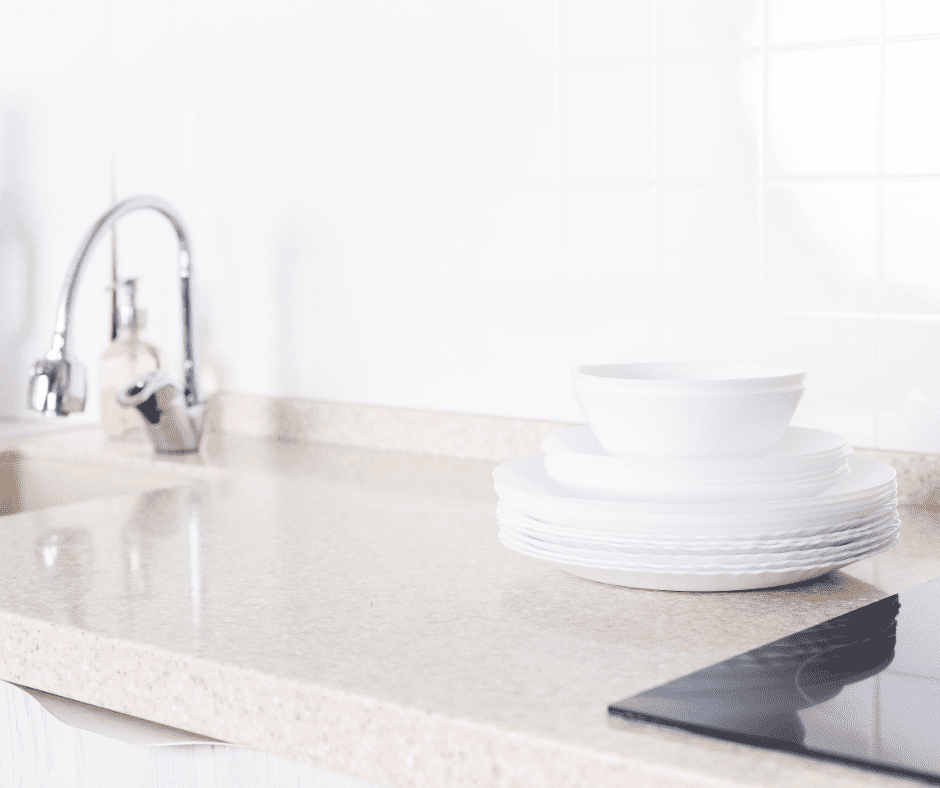 White granite is modern, clean, and sleek. It can have a subtle grain of grey or gold that will pair well with your cabinets and create texture and interest. White countertops will make a small space feel bigger, particularly with cherry cabinets.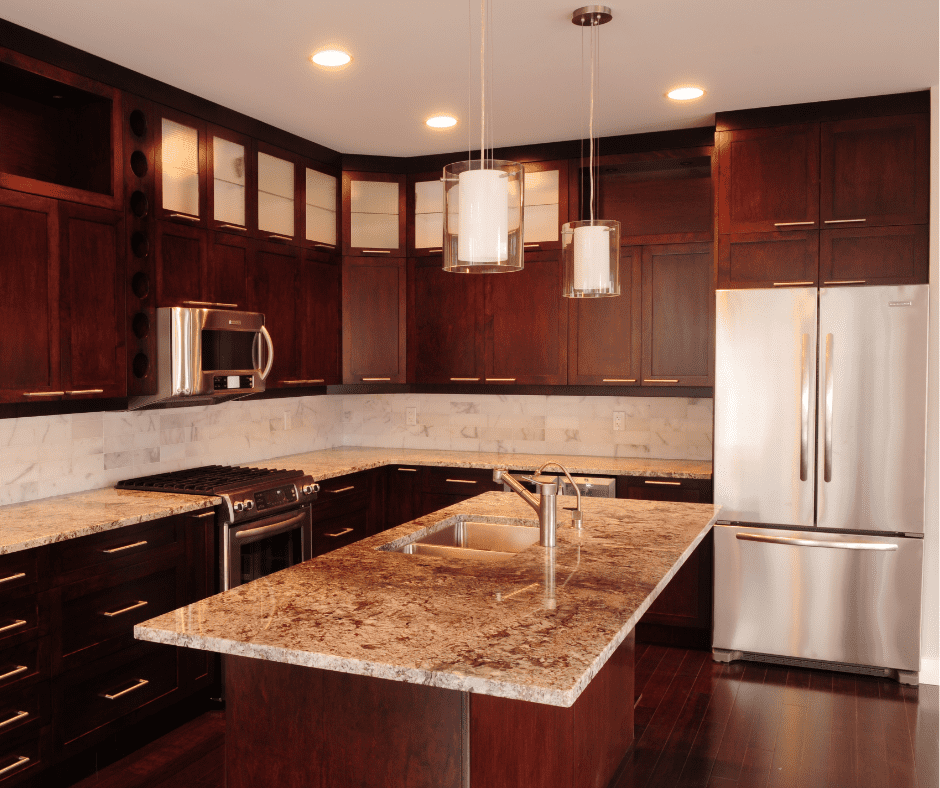 Pink granite brings out the warm tones of light cherry wood and makes a space soft and inviting.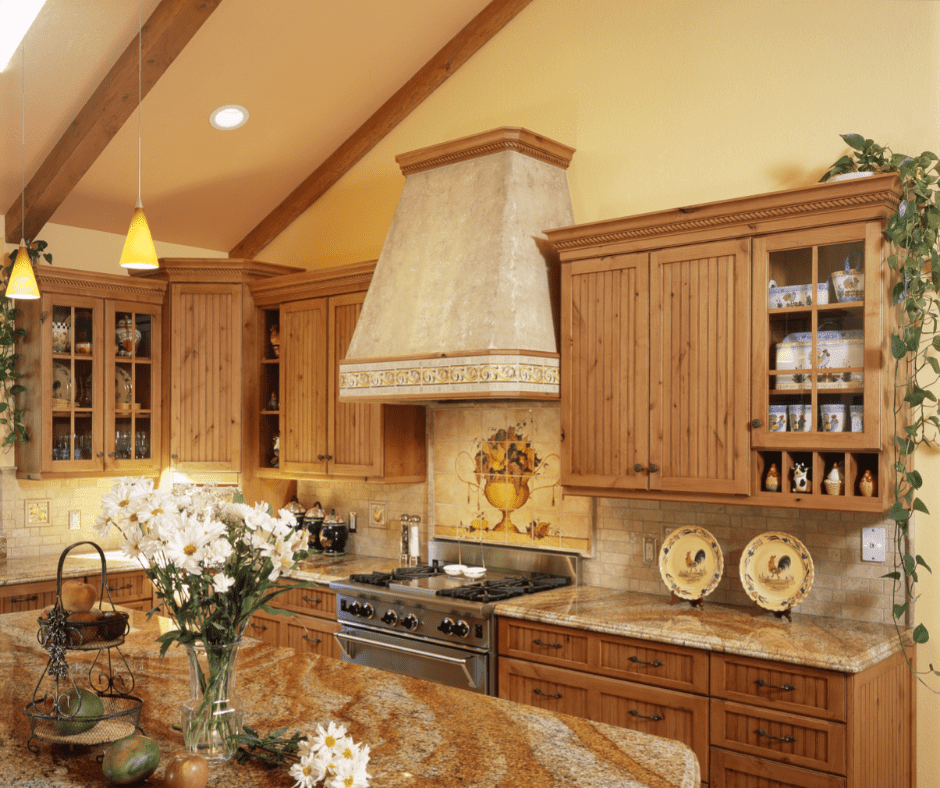 Venetian gold granite has an opulent appeal. It provides a nice contrast with light cherry cabinetry. It has a dynamic color that makes each piece unique.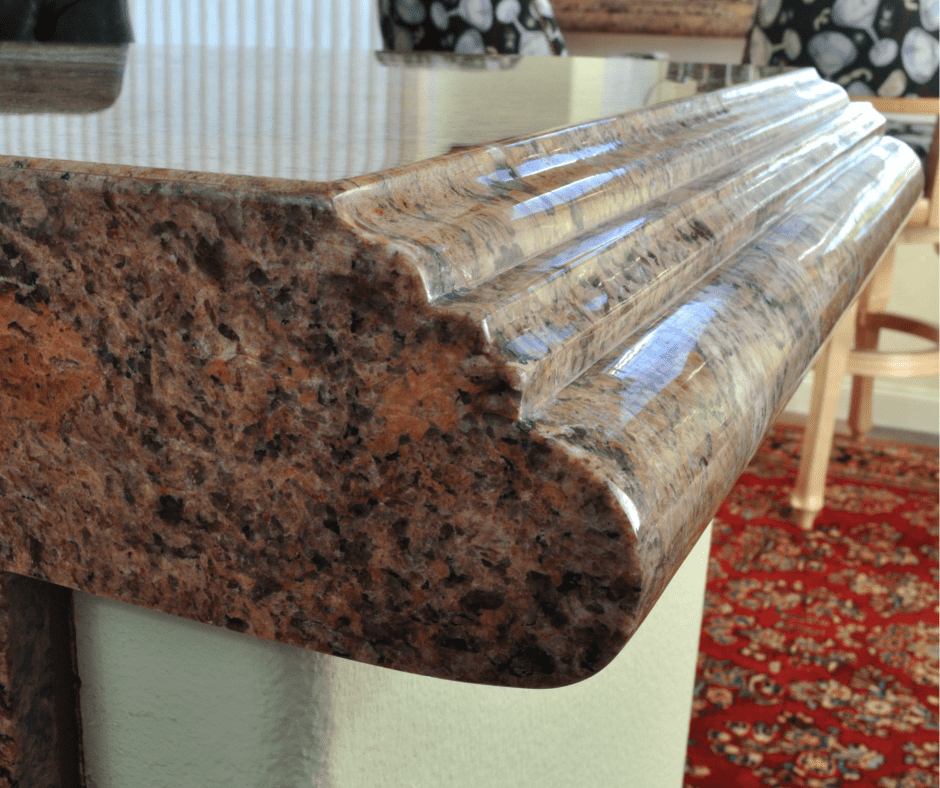 Tan brown granite is softer than black and has warm red-brown tones. It enhances the color of cherry cabinets and gives the space a country feel.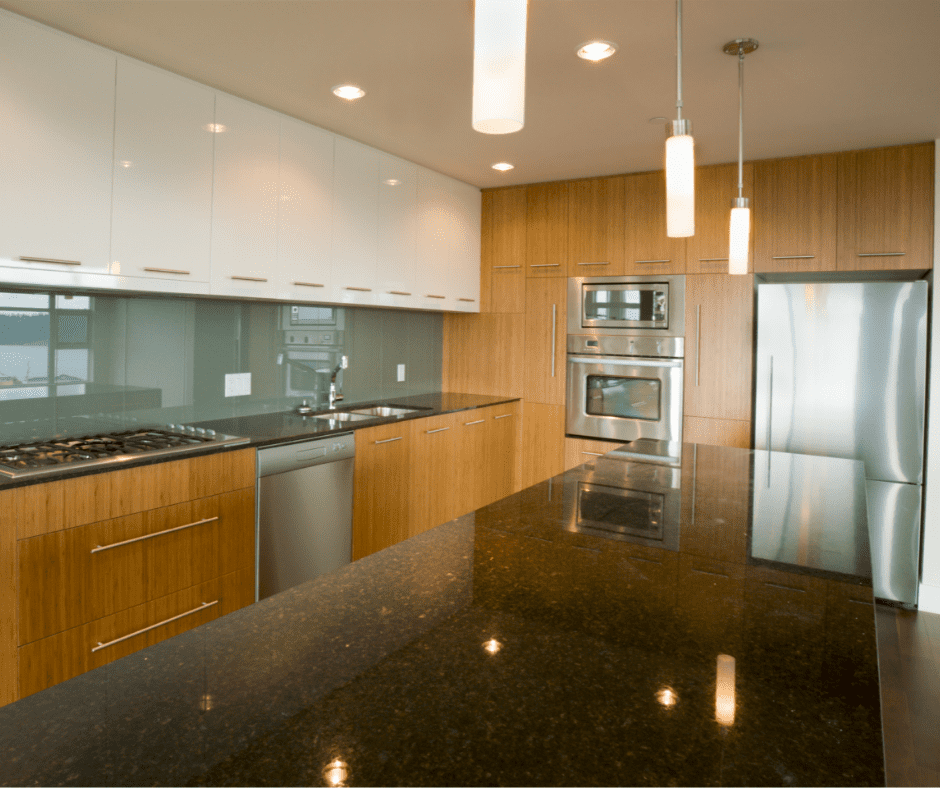 Black granite can be imposing. But if you choose one with a red-brown vein, it will create a cozy and sophisticated space.
2. Quartz
Quartz has long been a favorite material of designers. It is easy to work with and non-porous, making it the perfect option for cabinetry.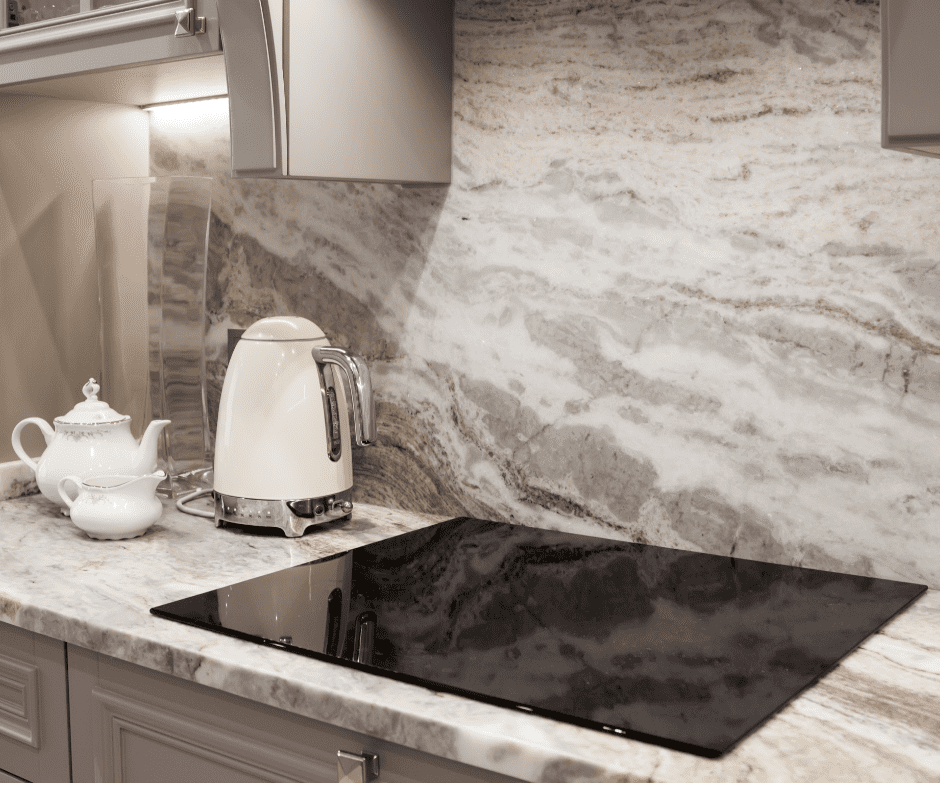 White quartz is a popular countertop choice. It will elevate your simple cherry cabinets in a modern way. The contrast between white stone and warm wood will create a space that is warm and inviting.
Grey quartz countertops will pair well with light cherry cabinets. It is industrial and edgy and is a simple way to update your cabinets.
Alpine white quartz offers the best of both worlds with grey and white speckles. This adds texture to light cherry cabinets and compliments their dark tones.
Crema beige quartz is softer than white quartz. The warm sandy tones lift and lighten the red tones of cherry cabinets.
3. Porcelain
Porcelain is an effective countertop option because it is durable, heat, and scratch-resistant. It also has a beautiful finish. Porcelain can have a gloss or matte finish.  A textured finish is also an option making them a versatile countertop material.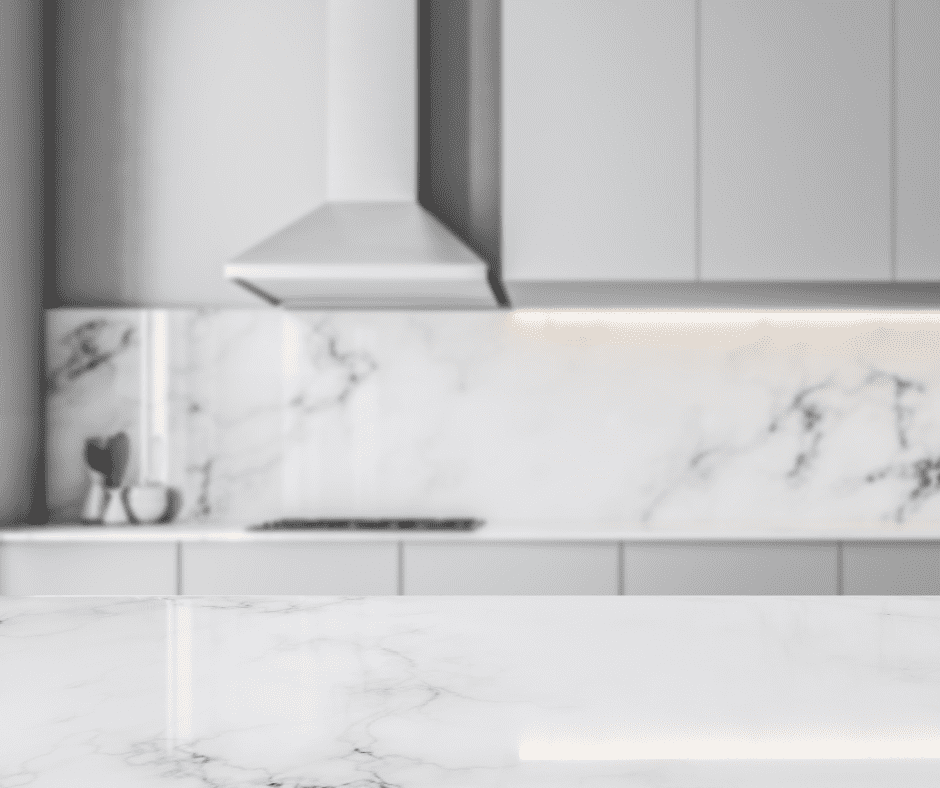 Calacatta porcelain countertops have subtle grey shades. These bring out the warm tones of cherry cabinets. You could also choose large veined porcelain for a bold statement.
Taj Mahal porcelain has a honey tone that is light yet warm. It enhances the yellow tones in light cherry cabinets creating an inviting feel.
Breccia Capraia porcelain is white with bold slate veins. There are also hints of blush and tan which light cherry cabinets enhance.
4. Soapstone
Soapstone has a natural feel to it and the milky, almost powdery look has a rustic charm. It has a soft appearance and is heat resistant, making it ideal for countertops.
White soapstone countertops have a graphite vein that adds dimension and contrast. This can be dark charcoal or light grey. Paired with light cherry cabinets, it gives a rustic aesthetic. This would look great if you are going for a farmhouse feel.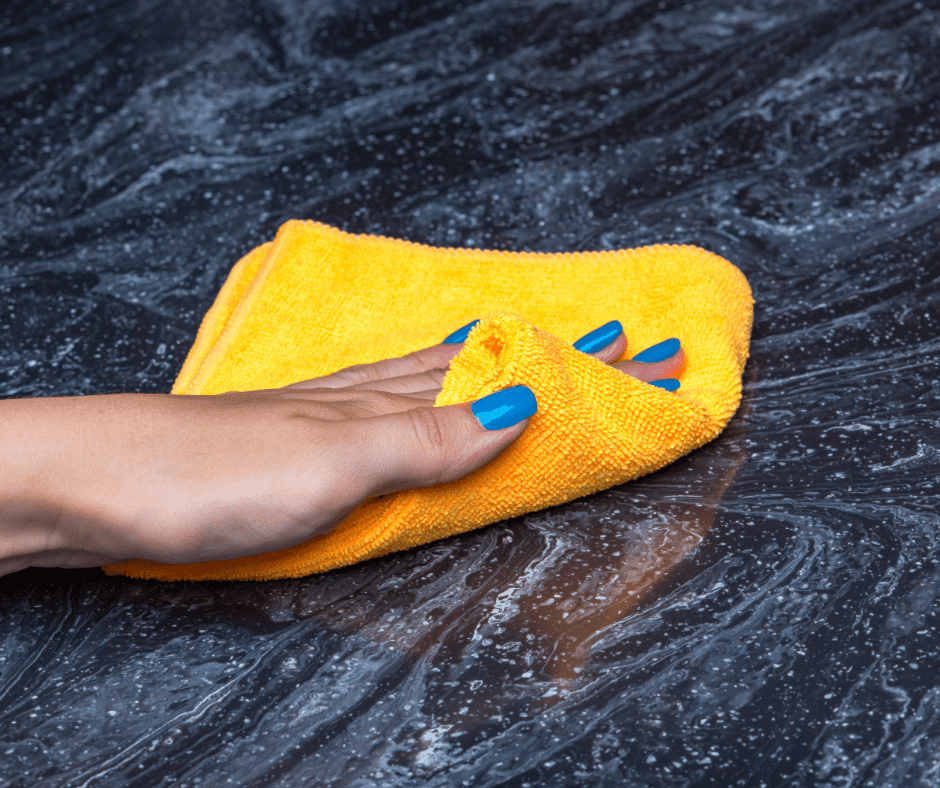 Black soapstone is masculine without being overpowering. The light grey or white veins give it body and lighten the space.
Green Soapstone is a unique countertop option for your light cherry cabinets. It ranges from pale green to vivid green and is a fun way to introduce color into your space.
5. Laminate
You make laminate countertops from plastic resins. This means they are economical, low-maintenance, and stylish.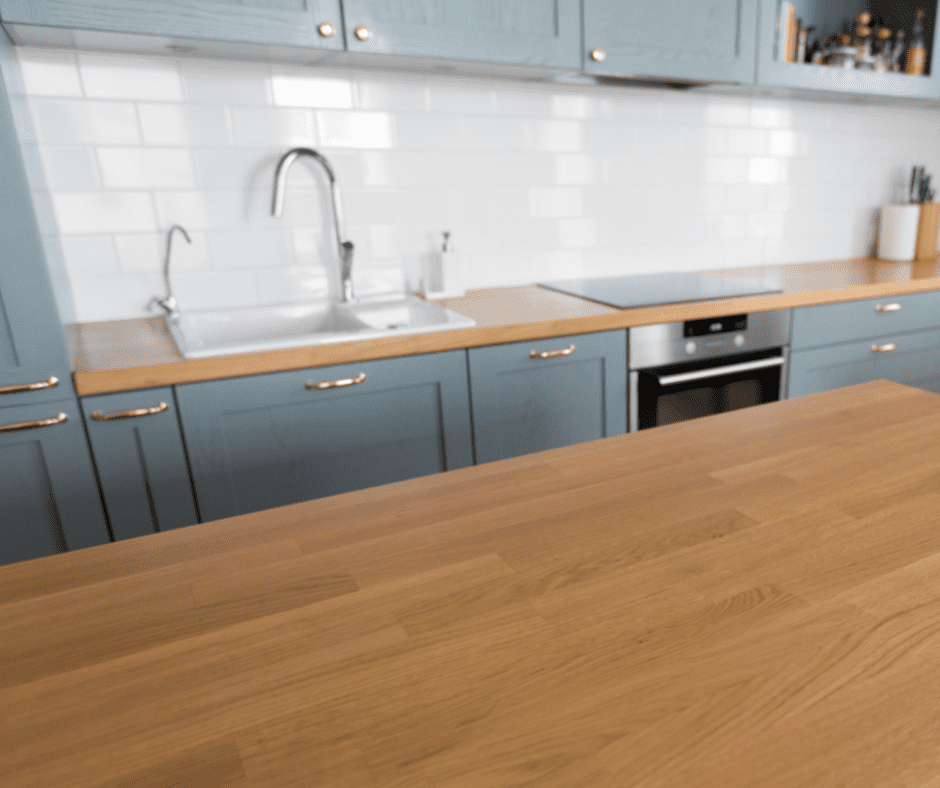 White laminate updates your light cherry cabinets without being too expensive. You can have a modern countertop that resembles marble for a fraction of the cost.
Platinum laminate pairs well with a light cherry cabinet. It has a warm undertone that is softer than white. It makes a room feel inviting but still updated.
Almond Papyrus laminate has texture and body. The dark color brings out the rich tones of cherry cabinets. For a lighter version that works well in a small space, try almond laminate. It has warmer gold tones.
Fog Dust laminate has white, grey, and tan speckles. These create an interesting, textured countertop that pairs well with warm-toned cabinets.
6. Terrazzo
Terrazzo combines cement with chips of granite, marble,glass, and quartz. It creates a striking finished product that you can customize. Terrazzo allows you to have the best of all the countertop materials.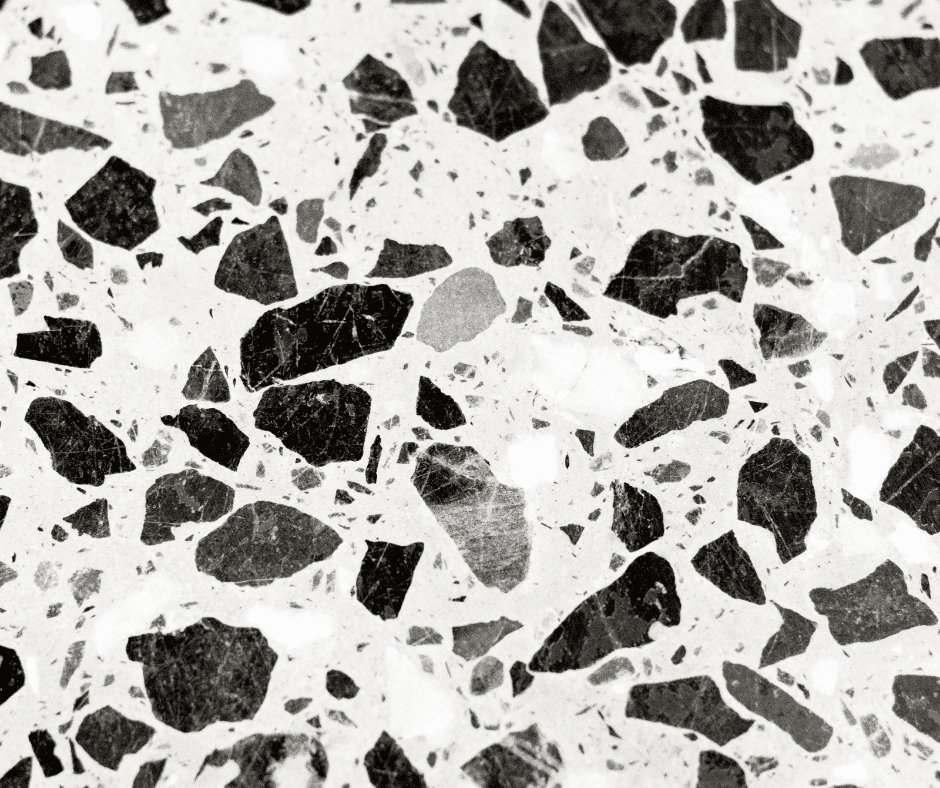 Standard terrazzo has smaller chips packed together. Venetian terrazzo has larger chips which are further apart. They are both beautiful but create very different finishes.
Terrazzo is customizable. You can choose a fun selection of colors for your light cherry cabinets. A white base with chips of blush, tan, gold, and ochre will pair well with the warmth of your cabinets. It provides a light and bright focal point. With darker cabinets, a Venetian terrazzo gives the illusion of space. It brightens and lightens a room and the cabinets.
6 Countertops That Go With Light Cherry Cabinets
Are you inspired to choose new countertops for your light cherry cabinets? With so many fantastic options available, you are sure to find what is right for your space. Whether you are after a modern aesthetic with polished granite, quartz, or porcelain. Or a more eclectic vibe with terrazzo and soapstone there is an option out there for you.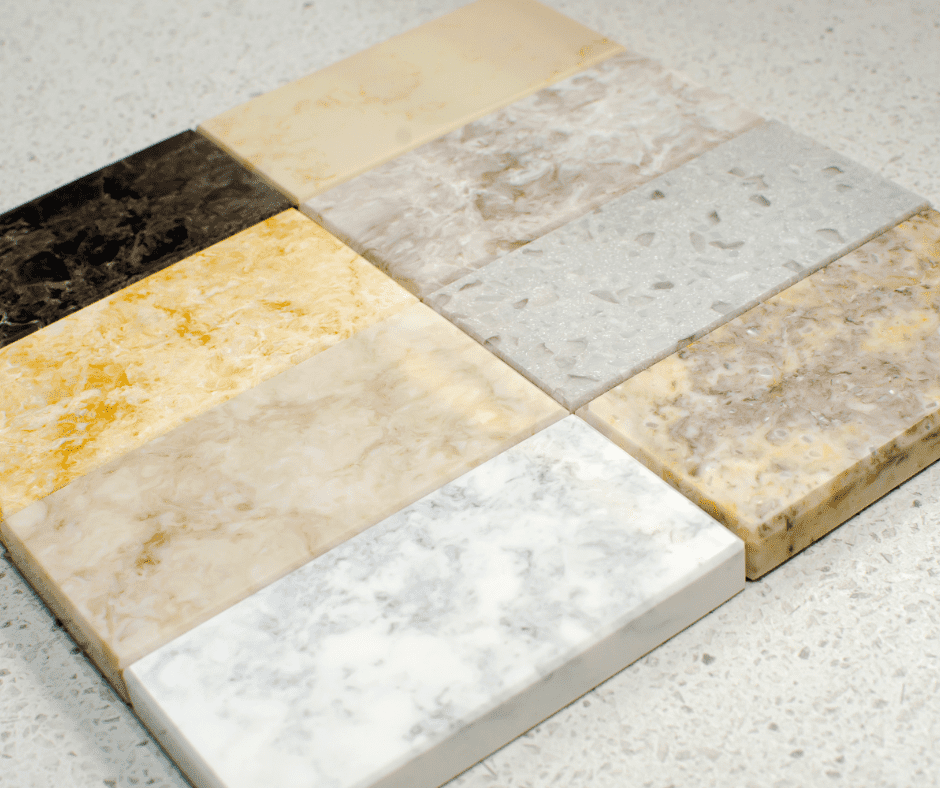 Choosing the right countertops to go with your light cherry cabinets is personal to you. Luckily, there are a variety of stylish designs to suit any taste and budget.