Most of the time, you want your ceiling to be a light color. It helps move light through the room and creates the illusion of more space. But, if you've got amazing trim to show off, or a view out the window to die for, a black ceiling might be the right choice.
If you choose a black ceiling, it's important to pick the right colors to accentuate it. If you pick poorly, your room goes from feeling cozy to confined and cave-like. Pick well and your black ceiling will give your room a stylish, modern look.
This article will provide you with tips and guidance on which paint colors go well with a black ceiling.
What Color Walls go with a Black Ceiling?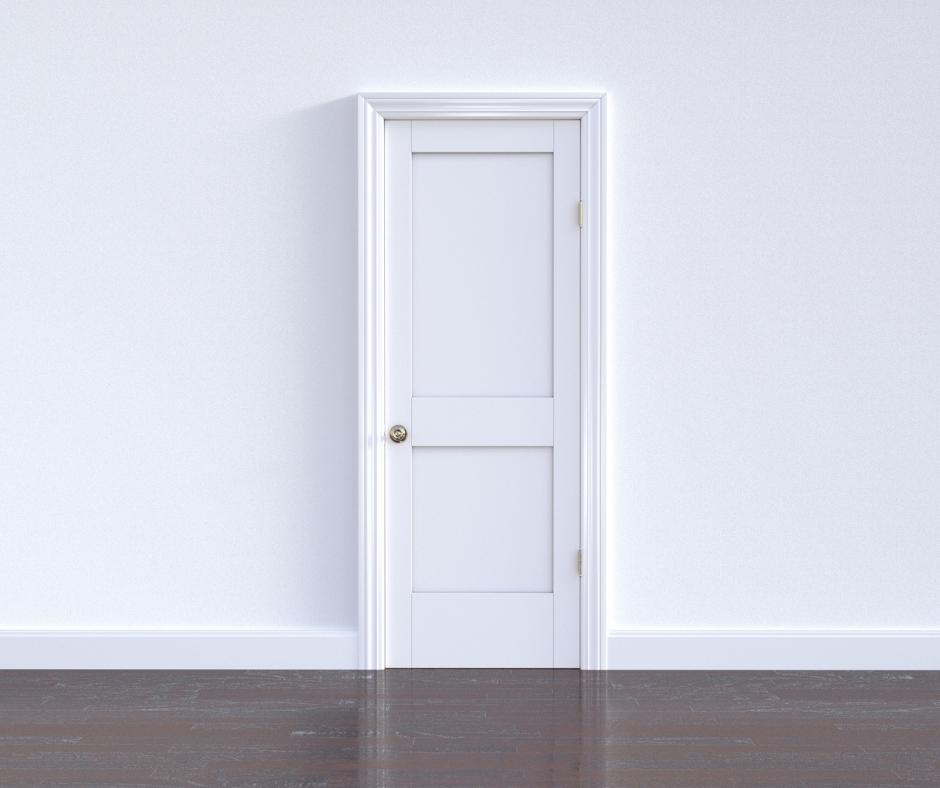 Depending on the undertones, black can occupy space at either the warm or cool end of the color spectrum. While we think of black as an absolute, it actually has shades when it comes to interior design.
Since black is usually such a strong color, contrast is important. Navy blue and charcoal gray, for example, are too similar. They are also too dark. You want to use black to accentuate something else.
With that in mind, here are some wall colors that go well with a black ceiling:
Black: What were we just saying about contrast? Right. Contrast is important, but if you're trying something unusual for the ceiling color, you might want to take it all the way. In this case, you'll want a lot of light furniture and shiny metallics to break up the darkness.
White: What is more contrasting than black and white? This works well in a bathroom or kitchen where it will create a sense of energy. However, it might be too bright for your bedroom. Think cool shades, not warm ones.
Beige: Browns draw from the warm end of the color spectrum. So, where a stark white is too strong for use in a bedroom or living room, beige can add a touch of warmth. The only issue is that it might be hard to find furniture to match in certain bedroom sets.
Rose: Reds are generally warm colors, but too dark a red will create an eerie feeling in your room. A nice lighter red, however, can create some light and warmth. We like this color pairing in the living room.
Apple green: A light green in a room that gets a lot of sunlight can create a sense of life, which contrasts with an all-black ceiling. It's also a combination that is easy to find furniture for, just look for browns and yellows.
Teal: Blues are traditionally a cool color, especially lighter blues like teal. But, they also offer a contrast to blacks and, in a bedroom, the combination of teal walls and a black ceiling can create a regal appearance. It's also easy to find furniture that fits.
Periwinkle: Like teal, periwinkle in the bedroom offers a formal contrast to a black ceiling. It's light enough to avoid a claustrophobic feeling, but strong enough to offer a flair of sophistication.
What Paint Colors go with a Black Ceiling?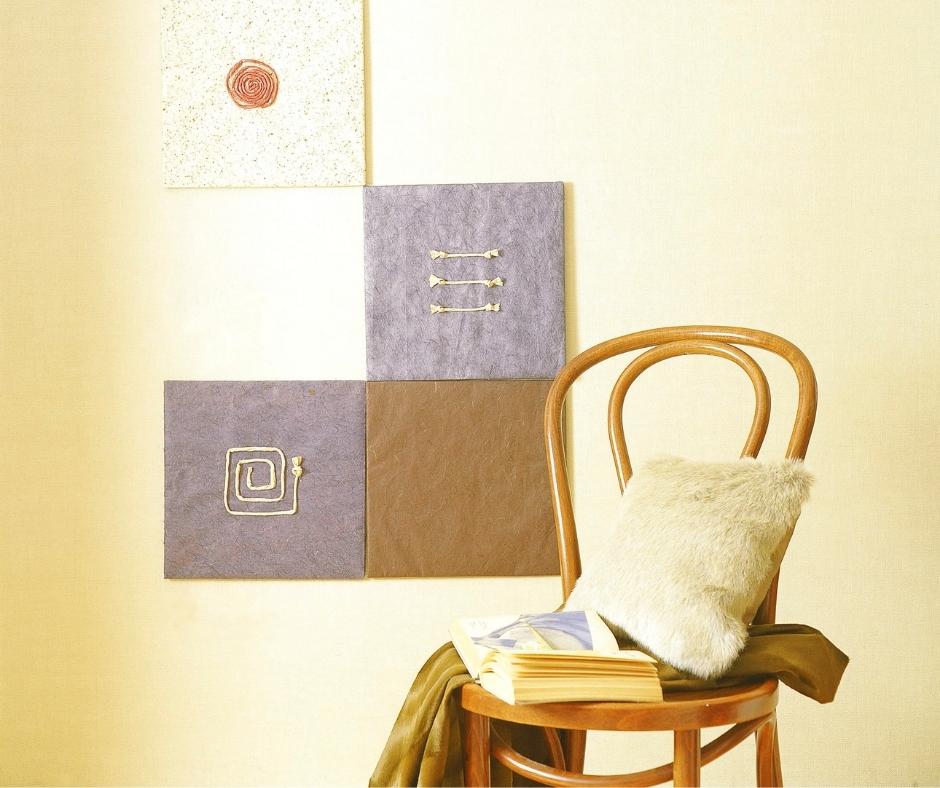 When it comes to pairing black ceilings with paint, contrast is king. Here are some options:
Black: Again, we know we aren't following our own rule, but it's still a valid option. Sometimes, you just need to go all-in on a color. Black with black ceilings works where you have a lot of other strongly-colored things to break it up. For example, white trim and metallic fixtures will do the trick.
White: If contrast is king, then there is no greater contrast combination than black and white. It's a strong color scheme, so be careful where you use it. In large rooms, it may be too overwhelming.
Orange: With a black ceiling, you'll want to look for lighter orange hues. These will offer some valuable warmth without making people feel as if they've walked into a Jack O' Lantern.
Yellow: Light yellow hues can add contrast and a little warmth. These shades are good in children's playrooms and other rooms where you like to have a whimsical feeling.
Red: Warm colors like red have a natural home in rooms where you want a sense of comfort like a den or a living room. With a black ceiling, however, you'll want something on the lighter side so as not to overpower the room.
Brown: Brown is another warm color that goes well in a room like a living room. You'll want to go with a lighter brown like a beige to create a sense of warmth. Too much brown with a dark ceiling will not work.
Purple: Light purple with a black ceiling will make a room feel royal. So, a light purple will go well with a black ceiling in a bedroom or even in a modern library.
Green: You wouldn't want to use dark green with a black ceiling, unless you aren't using much of it. And, even then, you'd want everything else in the room to be much lighter. In that case, something painted green won't overpower a room, but will instead pull it together.
Conclusion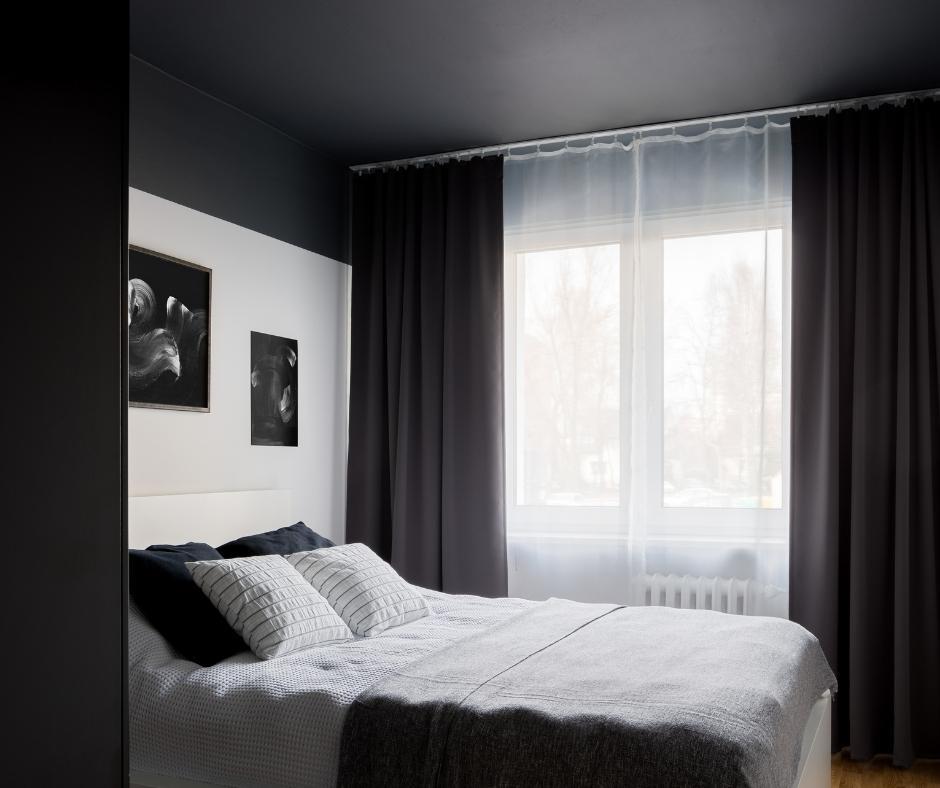 Black ceilings are stylish, modern approaches to classic white ceilings. When done right, you can use a black ceiling to make a room feel cozier, to accentuate a view, or to draw attention to great-looking trim.
You'll need to pick the right color for your walls to pull it off. Generally speaking, if you have a dark ceiling, you'll want lighter walls. Look for colors that complement the ceiling's sense of coziness, or even a stark white.
Hopefully, you feel prepared to go make your room with a black ceiling look amazing. If you do, we'd love to hear about it in a comment. We'd also love reader tips if you have some. You can also share this article on your social media networks.