Ceiling fans with light fixtures will light up your room while also keeping it at an ideal temperature. Within this list, you'll find the 7 best ceiling fans with light outputs.
The ceiling fans on this list are mostly LED lights. That's because higher temperatures offer better lighting and will appear even better with LED. We have amazing ceiling fans on this list, like the Warmiplanet Ceiling Fan that can shift light temperatures. This feature can change the atmosphere of your home.
In addition, if you're looking for a smaller ceiling fan, the FebFurniture Ceiling Fan is perfect for small rooms and spaces.
After comparing hundreds of ceiling fans with the best light outputs, we've selected these seven. Each one brings something special to the table. From modern designs to party lights, we've got it all. Let's take a look at the very best ceiling fans with light outputs!
In This Article We'll Discuss
7 Best Ceiling Fans with Light Output
---
7 Best Ceiling Fans with Light Output
---
Best Overall
Product Details:
52 L x 52 W x 15/18 H inches
Reversible motor
LED center
Three colors
Double-faced fan
Noise-free
Product guarantee
The Warmiplanet ceiling fan is 52 L x 52 W x 15/18 H inches, depending on the model. This ceiling fan is excellent at cooling down a room and has a reversible motor, so you can change the direction of airflow. Therefore, it's a great product for both summer and winter.
Both models have an LED center with a 24-watt LED light that last longer than normal bulbs. You'll be able to turn them on and off using the remote control that comes with the fan. And, you can even change the LED color temperature; you can choose from cool, warm, or natural.
The fan itself is double-faced. The blades are white/silver and have nickel plating. When it's on, the fan is quieter than a normal conversation. The product also comes with a product guarantee.
---
Best Small Ceiling Fan
Product Details:
36 inches in diameter
Transparent blades
Multi-function remote
3 speeds and 3 light levels
27-watt LED panel
Self-timing
No noise
One-year fan warranty
Lifetime motor warranty
If you're looking for a smaller model, this is the ceiling fan with lights for you. It's only 36 inches in diameter, so it fits into most rooms. It has a modern design and looks great in recently renovated homes. This fan is perfect for kitchens, restaurants, bars, and more.
The product is 36 L x 36 W x 14.8 H inches. The blades are transparent, making them completely invisible when the fan is on. The fully automatic fan will stretch its blades when on, and withdraw them when you turn it off. This gives it a chic, modern aesthetic.
The product comes with a multi-function remote control, so you can quickly change the speed by selecting from three options: low, medium, and high. The lights also have three variations – warm, neutral, and cool. These LED lights are 27-watt panels.
If you're sleeping with the fan on, you can choose to let it run for a set number of hours. Choose from 1, 2, 4, or 8- hour periods. Even when on full power, the fan will make almost no noise.
This brand also offers a safety warranty. This gives you one year of claims on the fan and a lifetime on the motor.
---
Best Color Changing Options and Speaker
Product Details:
7 LED colors
Bluetooth speaker
Transparent blades
Retractable blades
42 inches in diameter
1-, 2-, 4-, or 8- hour timer
Quiet fan
60-day guarantee
If you're looking for the perfect party fan, this is for you. This fan has 7 different LED colors and you can listen to music right from the fan. The Bluetooth speaker works from a long distance, so you can change your music from anywhere.
Also, you can retract the fan blades and keep them hidden when you're not using them. And, since they're transparent, they will be invisible when the fan is on. The fan has a total diameter of 42 inches.
The fan's remote controls the lighting, fan speed, and music. You can also choose from 1, 2, 4, or 8- hour time periods that the fan runs for. Since the fan is mostly silent, you can sleep through the night while it's on.
The brand offers a 60-day money-back guarantee.
---
Best Fan Size Options
Product Details:
3 models
Reversible blades
Three speeds
18W LED with 3 colors
1-2 hours to install
10-year warranty
If you're looking for a large fan that resembles a more traditional fan, this is for you. This product comes in 3 models. You can choose from the 48 inch 4-blades, 48 inch 5-blades, or 52 inch 5-blades model. All three come with a silent, reversible motor that works at three speeds: high, medium, and low.
The fan has an 18W LED panel that will soften the light in your room. Also, you can turn the fan on and off with the remote that comes with it. You can also use it to change the color of the LED between warm, natural, and cool.
In addition, FINXIN fans come with a sleep timer setting. And, the fan comes with a 10-year warranty and takes 1-2 hours to set up.
---
Best in White
Product Details:
48 L x 48 W x 14 H inches
24-watt LED panel
Double-faced
Operates silently
Sleep timer
If you want a completely white aesthetic in your home, then Warmiplanet has something for you. This fan and its remote are completely white. It measures 48 L x 48 W x 14 H inches and comes with a 24-watt LED panel. These bulbs have a longer life period than typical bulbs.
The fan is double-faced, meaning it has one face of white and one of solid wood. The solid wood side faces the ceiling, so you won't see it.
The motor on the fan is quiet and will operate silently at night. And, you can set a sleep timer with the remote so the fan will automatically turn off after the set period.
WarmiPlanet offers a product guarantee and has customer service to help troubleshoot any issues.
---
Best Modern Design
Product Details:
52-inch diameter
8.7-inch light panel
Brushed Nickle
Reversible motor
15-watt LED panel
3 speeds and 3 light shades
This design is by far the most modern on our list because of its brushed nickel exterior. It has a 52-inch diameter with an 8.7-inch light panel.
Also, it has high-quality ABS fan blades that are waterproof, deformation-proof, and outperform MDF and plywood blades. The fan is very quiet, but it still delivers powerful air circulation. You can even reverse the motor, depending on whether you want to cool or heat your room.
The LED light panel on this fan is 15W and comes in three shades: Warm White, Daylight, or Cool White. It also includes a remote that allows you to change the fan's speed: high, medium, or low.
---
Best in Black
Product Details:
Matte black
3-blade fan
52-inch diameter
15W LED light panel
3 fan speeds, 3 light options
ABS blades
The WINGBO has a sleek, matte black design. This 3-blade fan has three fan speeds and the motor is reversible. So, you can use the fan in winter and summer. In addition, the fan has a 52-inch diameter and looks great in living rooms.
The fan comes with a 15W LED light panel that has three distinct lighting levels: warm white, bluish-white, and daylight. Also, the app's memory function will return to the settings you last used.
The blades are ABS blades, so they're very durable. The LED panel is also very durable and will last for many years without flickering.
---
Buying Guide
---
How to pick a ceiling fan with the best light output
When we talk about the light fixtures on this list, we also include a Watt value. The higher this value, the brighter and more intense the light will be. If you're picking a ceiling fan just for the light, you should choose one with a higher LED watt value.
Can you change the lights in a ceiling fan to be brighter?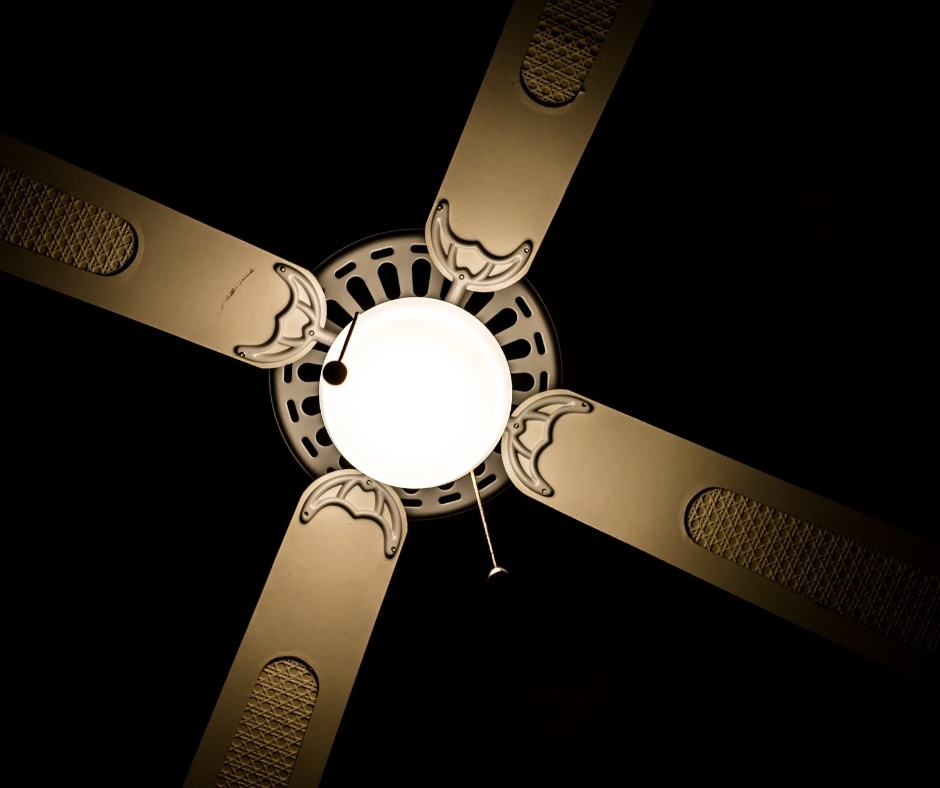 While technically you could unscrew the light and replace it, we don't recommend doing that unless an electrician is present. They often use LED panels in ceiling fans that will last for years and can become very bright. So, we don't recommend changing the lights in your ceiling fan.
How much does light temperature impact the light output of a ceiling fan?
The fans on this list have three color lights that come at three distinct light temperatures: 6000k, 4000k, and 3000k.
The higher the number, the lighter the light will be. For example, a 6000k setting is a very warm white, while 4000k is natural light.
If you want a lighter setting, then move up to a light setting with a higher K value. You can find these inside your fan's manual.
Conclusion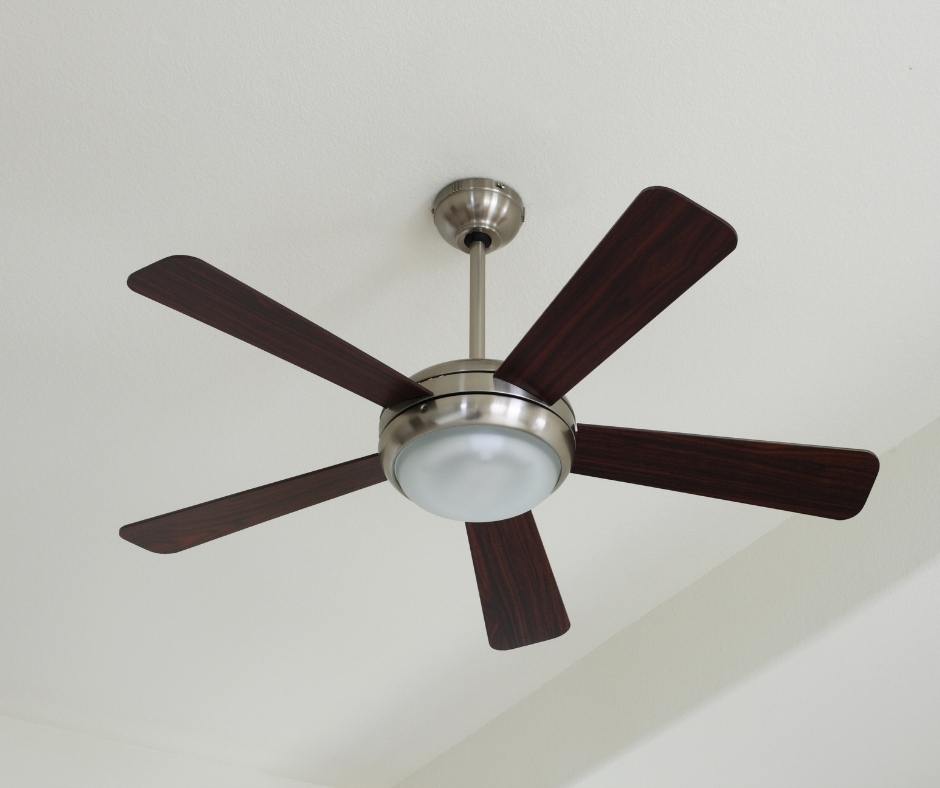 This list has the 7 best ceiling fans with the light output. Each of them has fantastic light range, display, and will brighten up your home. And, it's also important to choose a fan style you like!
If we had to choose just one fan on this list, we would recommend Warmiplanet Ceiling Fan with Lights and Remote Control, 52-inch. This product is fantastic as both a fan and a light. It will keep your house cool, while also lighting up your room at night. What more could you want?