If you're looking for a new recliner for your home, chances are you have come across the brand's Catnapper and La-Z-Boy more than once. These two brands are world-famous for their high-quality, luxurious furniture, not to mention their premium features and beautiful aesthetics.
If you're tossing up between the two, it can be a little tricky to understand their differences and why you should pick one over the other. To help you decide, we've put together this mini-guide to both brands to help you reach a quick (and informed) decision.
If you're short on time, you honestly can't go wrong with either brand. Both proudly made in the USA, Catnapper and La-Z-Boy both have fantastic reputations. Depending on the type of features you are looking for, one brand may be better than the other, so it's worth reading to find out more.
A Closer Look At Catnapper
In This Article We'll Discuss
Is Catnapper a Good Brand?
Catnapper is one of the most popular furniture brands on the market today. It's safe to say you are in a good pair of hands if you decide to invest in one of their recliner chairs.
Top Catnapper Recliners we Recommend
Let us help you narrow down the choices.
The Cloud 12 power recliner is one of our top picks, and you only have to look at it to tell why. This recliner looks almost as comfortable as it actually is. Featuring soft as marshmallow cushions and a handy powered recline, you'll struggle to want to do anything else after sitting down.
The recliner is excellent for those with lower back pain or general body soreness because of its plushness. This chair will really work its magic to take the weight off. If you are on the shorter side, you may find the plushness a little 'sinky,' but we haven't decided if that's a bad thing. Its lay-flat feature is one we sure can't get enough of.
New Moms will love this chair as it provides terrific levels of support while nursing the little one. It's also easy to clean in case of any mishaps.
Pros
100% steel seat box for incredible durability
Ideal for taller users (6 foot plus)
Perfect for new or expectant mothers or those with sleep-related disorders
Cons
Lack of storage space
Not suitable for shorter users
They don't call this the "ultimate" power recliner for nothing, and Catnapper has really pulled out all the stops with this faux leather fabric chair.
The power lift feature makes this an ideal choice for those suffering from mobility issues or those who may need a little extra help to stand. However, the standout feature is the inbuilt massage and heat functions, which provide much welcome relief at the end of a busy day.
The comfort coil seating and gel inserts make this a choice you definitely won't regret.
Pros
Sturdy construction using steel instead of wood to ensure durability.
Power lift feature – great for the elderly.
Features comfort coil seating and cooling comfort gel
Complete with a massage and heating function.


Cons
Given the heat and massage feature, it's definitely not a cheap option.
Last but by no means least is the Magnum oversized recliner, complete with cushioned foot and armrests. This recliner is ideal for those on the larger side due to its generous seat depth and width.
Like the Ultimate, this Magnum comes complete with a built-in heat and massage function, as well as convenient cupholders and pockets. This makes it the perfect choice for a home movie theater or simply just watching the game.
The Magnum comes complete with a super quiet omega reclining mechanism. The only downside is that it's manually activated, but the recliners other features more than make up for that.
Pros
Made with breathable fabric and high-density foam for unbeatable levels of comfort
Complete with cupholders & pocket for convenience
Heavy-duty featuring 100% steel seat box
Cons
How Much Are Catnapper Recliners?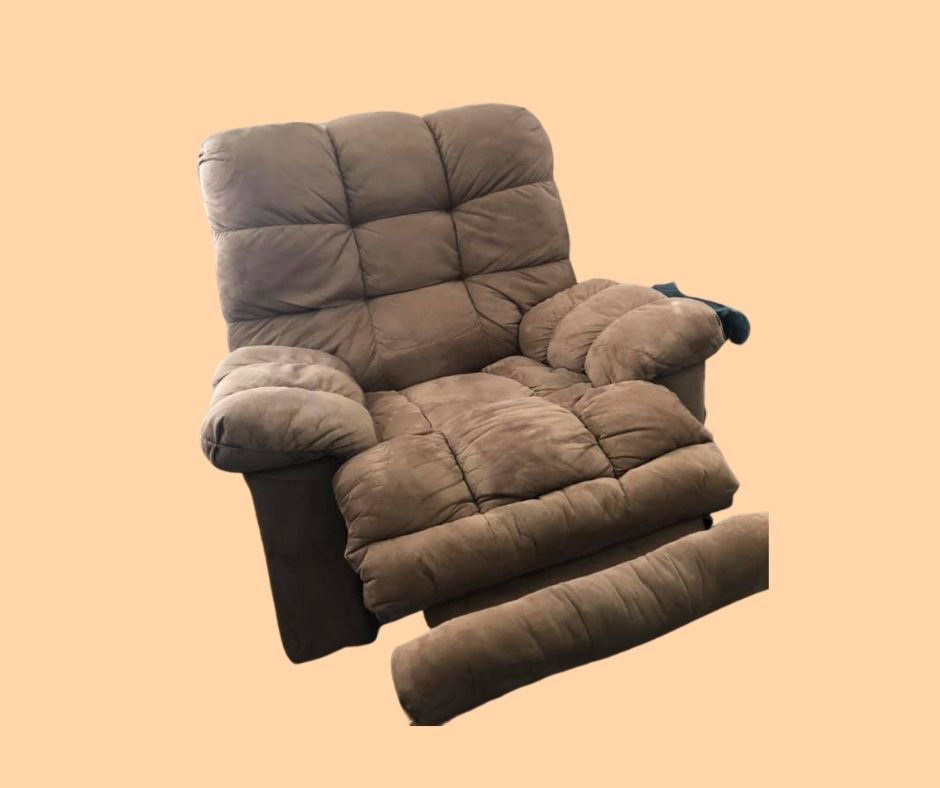 Catnapper recliners come at a variety of price points, but if you're on a shoestring budget, this may not be the brand for you.
Given all of their quality furniture is made right here in the USA, their prices are a little higher than you may find from imported equivalents.
Basic models start in the high hundreds but can go into the thousands of dollars if you add extra features, such as massage functions or powered mechanisms.
Who Manufactures Catnapper Recliners
Catnapper is made by Jackson Furniture in one of their six factories, all located in the USA. The company has been in the business for over 50 years and are dedicated to providing the "most comfortable and longest lasting furniture that money can buy."
Are There Problems With Catnapper Recliners?
One of the biggest gripes we have with Catnapper is not about the chairs themselves, but rather the lack of customer service telephone number on their website.
Catnapper makes getting in touch with an actual person quite tricky, which is disappointing. Although Catnapper does have an e-mail address on their website, getting a reply within a decent amount of time is another reason many complain.
This is one reason why we suggest buying through a retailer such as Amazon or Wayfair, as you can resolve any issues with your purchase through your point of sale, instead of the manufacturer.
Typical Features Of Catnapper Recliners
Check out some of the common features that come with your new Catnapper recliner.
Steel Frame
Catnapper chair frames are precision cut and reinforced with steel, which provides superior durability levels and almost guarantees your chair will last a lifetime.
Comfort Coil Seating Cushions
Catnapper includes over fifty heat-activated coils per seat, which are encased in foam and fiber. These coils help prolong the lift of your catnapper recliner while ensuring maximum comfort. Some recliners also come with Comfort-Gel inserts, which help regulate the temperature on hot days, enhancing comfort.
Superior Reclining Mechanism
Catnapper focuses on the comfort and durability of the motion mechanisms built into every piece of their furniture. Their recliners feature an exclusive reclining mechanism, steel seat box, and unitized seat base to provide one mighty, durable chair.
Lay-Flat Option
Looking to take your comfort to the next level? Indulge in a fully reclined nap with one of Catnapper's lay-flat recliners.
Are Catnapper Recliners Good For Sleeping?
Recliners, in general, make for good places to sleep, and Catnapper recliners are no different. If you're likely to use your recliner to nap, opt for a lay-flat model or one with a built-in massage feature for extra comfort.
A Closer Look At La-Z-Boy
Is La-Z-Boy A Good Brand And Do They Make Good Recliners?
La-Z-Boy manufactures some of the most comfortable recliners on the planet and is arguably one of the most recognizable name brands out there. They have a well-deserved reputation for providing amazingly comfy recliners that ensure quality and longevity.
All of the chairs that La-Z-Boy produce come jam-packed with features and benefits to enhance your relaxation experience.
Here are three we love.
Top La-Z-Boy Recliners We Recommend
First up from La-Z-Boy is this rather sleek looking rocker recliner at a relatively affordable price point. The understated aesthetic is definitely part of this chair's appeal, as it wouldn't look out of place in most rooms, regardless of your decor.
This recliner is an ideal choice for those that suffer from back pain or other back issues. All La-Z-Boy furniture comes endorsed by The American Chiropractic Association for its ability to provide relief from muscle soreness and tension.
One of this chair's best features is that it doubles as a rocker, which can work wonders if you're nursing a new baby. We found that the backrest padding was somewhat lacking, but its nothing that can't be solved with a cushion for added support.
Pros
Reasonably priced
The small size makes it perfect for rooms of any size.
Can be used as a rocker
Cons
The recline is manually activated.
Lack of padding in the backrest
La-Z-Boy Pinnacle Recliner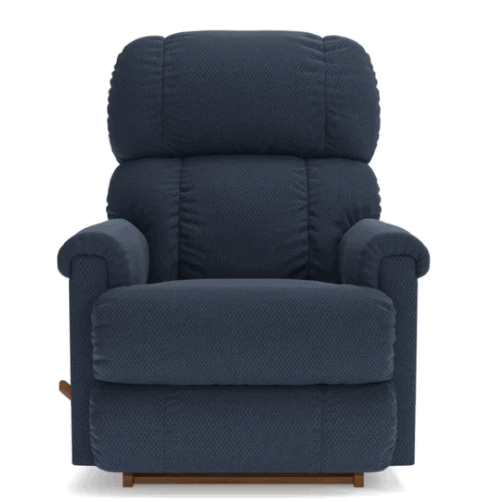 Dimensions : 42" H x 33" W x 38.5" D
Material: Steel + Manufactured Wood
Frame Material: 100% Polyester
Colors Available: Frank Cream, i-Sun Dance Charcoal, Frank Coffee, i-Sun Dance Chocolate, Frank Sage, i-Sun Dance Vermillion, Frank Burgundy, Frank Flannel, i-Sun Dance Sable, i-Sun Dance Silt
One of the most significant advantages of the Pinnacle is the vast range of colors it comes in, guaranteeing you'll be able to find something to work nicely in your room. It also boasts a wall-hugger feature, meaning it requires very little in the way of wall clearance to experience a full recline. This feature makes it especially useful for those short on space, such as RV or motorhome owners.
In terms of comfort, this recliner is up there with some of the best we have tested. We have heard of a few issues with the backrest losing some of its plushness over time, but this may be an exception rather than a rule.
We love that both the back and footrest can be operated individually. At the same time, the chair's gliding mechanism supports a smooth and comfortable recline.
Pros
The power lift function makes it ideal for those with mobility issues.
Backrest and footrest can be operated independently, supporting a wide range of positions.
Provides full body lumbar support
Cons
A little expensive
Recline can be on the slow side.
The Astor is definitely an excellent choice for those working with a bigger budget. The genuine top-grain leather exudes class and is guaranteed to be the centerpiece of any room where it sits. We think this would make an excellent feature for a home study or even an office.
It doesn't let down in terms of comfort, either. One of the notable features is its tall pillow backrest, featuring three individual cushions that can adjust to the contours of your body.
Although this recliner is manually activated, we're prepared to look past that given its beauty. You'll definitely be proud to have this recliner in your home.
Pros
Leather can be sensitive to fluctuations in temperature.
Wear and tear on leather can be very noticeable.
Easy to clean. Spills can quickly be taken care of with a damp cloth.
Timeless aesthetic


Cons
Leather options are more limited when it comes to color choices.
Can be a little noisy
How Much Are La-Z-Boy Recliners?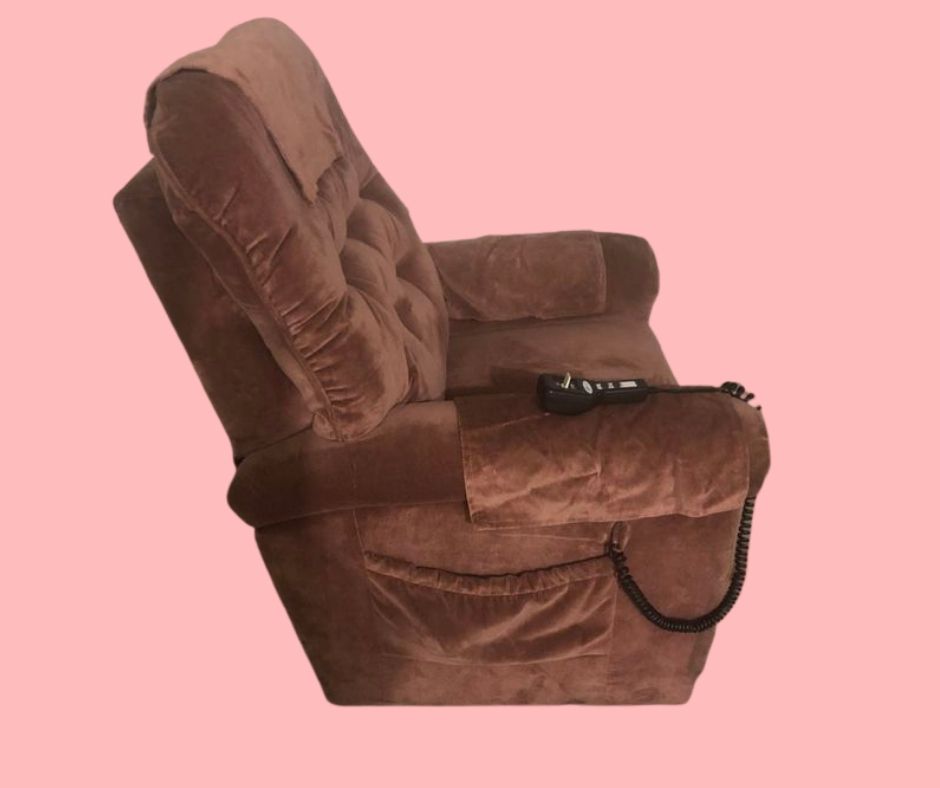 For entry-level models, you can pick up a La-Z-Boy recliner for around $500. Add some features, such as a powered mechanism or massage function, and La-Z-Boys can go into the thousands.
What Are The Cons Or Problems With La-Z-Boy Recliners?
It's hard to find fault with La-Z-Boys during our testing. We noticed that some of the padding, particularly around the backrest, was a lot thinner than Catnapper.
Features Of La-Z-Boy Recliners
As a premium brand, La-Z-Boy recliners come with a bunch of premium features, including: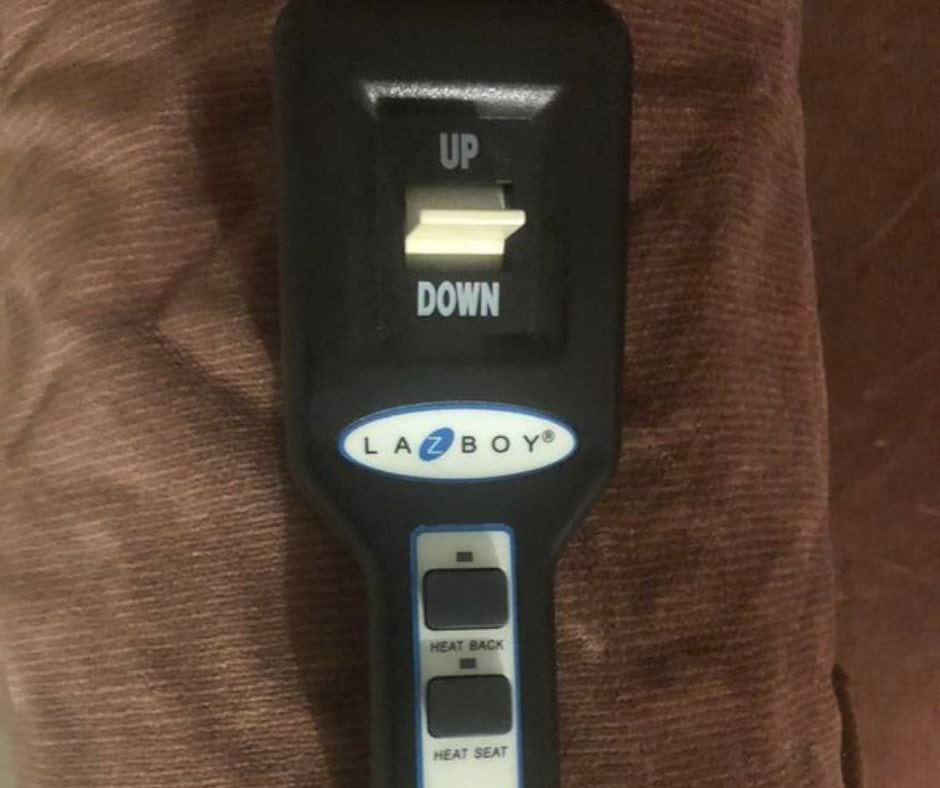 Premium levels of Lower Back Support
Determined to offer their customers the best, La-Z-Boy invented and patented their own reclining system, which provides some of the best levels of support your money can buy. They achieve this by ensuring that the backrest and seat move together in tandem, preventing any discomfort during the recline.
Independent back and footrest
La-Z-Boy recliners allow you to position the back and footrest separately, unlocking a ton of different positions to suit your preference.
The "sound of comfort."
Although it sounds like an awful cliche, the sound of comfort is actually a patented feature by La-Z-Boy. The 'sound' refers to the clicking you may hear as you position your recliner in one of the 16 different options La-Z-Boy recliners offer.
Premium Construction
La-Z-Boy recliners are constructed with American maple hardwood and oriented strand board (OSB). Combined, these materials create an incredibly durable and long-lasting sofa, guaranteed to stand the test of time.
Are La-Z-Boy Recliners Real Leather
La-Z-Boy manufactures a wide range of recliners in a variety of different materials. If you've got your eye on a brand new leather La-Z-Boy for your living room, pick one of the below, which come with a genuine leather finish:
Astor Recliner
Kirkwood Genuine Leather Recliner
Harbor Town Genuine Leather Manual Rocker Recliner
El Dorado High Leg Leather Manual Recliner
Are La-Z-Boy Recliners Good For Sleeping?
Recliners are great for catching up on some missed sleep during a hectic week. But recliners also come with a ton of other benefits that many fail to realize.
Some of these benefits include;
Improvements in blood circulation.
Can help to relieve back pain
Reduction of muscle tension
When using a standard chair, sitting straight means the bottom of your back supports your entire body weight. When using a recliner, the chair works to support your body instead, relieving some of the pressure on your spine.
Elevating your legs while reclining can assist many other medical conditions, including varicose veins and poor circulation.
Conclusion
The purpose of this article was to help you make a choice between a Catnapper or La-Z-Boy recliner, and we hope that decision has been made a little easier.
If you ask us, we prefer the La-Z-Boy due to its reputation, extensive catalog of designs, and high-quality construction. Still, Catnapper is a great brand, and regardless of who you choose, we are sure you will be more than satisfied.
[hfe_template id='7376′]