When looking for the best upholstery cleaning machine, there is a lot to consider. Whether you need lots of attachments, steam power, or multiple tanks are all points to think about. In this article, we've collected the best upholstery cleaning machines out there. You'll find one that you love in no time. Let's jump right in!
In This Article We'll Discuss
7 Best Upholstery Cleaning Machines
---
7 Best Upholstery Cleaning Machines
Best Overall
Product Details:
Portable and powerful
Profession-style results
Includes 6″ stair tool
Includes 3″ Tough Stain Tool
Each purchase will give some money to an animal charity
Electric cord
Coming in for our top pick is the Bissell 3624 Spot Clean. This design is powerful and portable. It works as a spot and stain cleaner. This is usable on carpets, stairs, auto-interiors, upholstery, and more. The versatility of this product is one of the reasons it's our top pick.
The product has 'superior suction and scrubbing action'. This gives a professional level clean. If you've got a stain, dirt, or any other problem with upholstery, you'll be able to clean efficiently. Even with tougher stains and mess, you'll be able to permanently remove them.
The cleaner also comes with a 6″ stair tool, which will help you easily clean stairs. Alongside this, you'll also get a 3″ tough stain tool with a small, trail bottle, of Pro Max Clean. This formula will help get rid of any of the toughest stains.
The actual design is black, modern looking and very stylish. The hoover uses an electric cord, so you'll need to plug it in for it to work.
What's more, Bissell has a Bissell pet foundation, which donates money to help save homeless pets. A small portion of each sale goes directly to this foundation. While you get a fantastic cleaner, you'll also be helping the animals!
---
Best Versatile
Product Details:
HeatForce feature for fast drying
Versatile design, with several different functions
Comes with additional products and attachments
Trigger-less design
If you're looking for a more versatile product, this is the one for you. The Hoover SmartWash Automatic carpet Cleaner Machine is perfect for stain removing.
The product uses an automatic cleaning feature. The trigger-less design dispenses solution while you push forward. This completely eliminates any form of guess-work. This feature will put your mind at ease, making the whole cleaning process much easier.
The design comes with a stain remover wand. This wand detaches from the machine. This allows you to then provide instant spot cleaning. The included Oxy treatment solution will help remove set-in stains. Even the toughest spots will lift clean thanks to this fantastic hoover.
The solution the hoover uses is also fast drying. This combines with a HeatForce element that quickly dries your carpet. You'll be able to clean and let the carpet dry in only a few minutes. The use of these two features really helps the process feel smooth and effortless.
This design is specifically made for pets, helping to tackle both stains and odors. By removing dirt, odor build-up, random debris, and pet messes, this design tackles it all.
This design will also come with several accessories. You'll get the spot chaser pre-treat solution. Alongside that, the paws and claws carpet cleaner shampoo. Finally, a 8-foot long attachment hose, and an accessory bag!
---
Best Affordable
Product Details:
Affordable product that still packs a punch
Two tank system makes it easy to clean
Comes with several additional products
Weights only 6.5 pounds, easy to transport
If you're looking for a design that is a little bit more affordable, this is the one for you. While saving money, this product also offers a fantastic range of cleaning abilities. The powerful stain remover function will manage to remove dirt, a spill, or any tough stain.
One thing I love about this product is how light weight it is. Weighing only 6.5 pounds, you can take this anywhere. It's easy to transport this wherever you need to go. It's also perfect for pets, with the pet tool lifting away any mess.
The product has a two tank system. One tank for dry particles and one for dirty water. This allows you to easy separate the waste. You'll be able to rinse, empty, fill, and change the two tanks easily.
Buying this product also comes with several additions. You'll get a spot and stain pet tool. On top of that, you'll get a rubber nub pet tool. Finally, they will include a trial size solution.
---
Best Tough Spot Stains
Product Details:
Measures L 8.25 inches x W 17.25 inches x height 12.5 inches
High-pressure washing
Includes several attachments
Donates some of every purchase to animal care
Coming in a light green color, this product is fantastic for tough spot stains. Another addition by hoover heavyweight, Bissell, this will get the job done. It measures L 8.25 inches x W 17.25 inches x height 12.5 inches. Although compact, this hoover is great for all kinds of stains.
The design has a powerful suction feature. This allows it to take on both large and small clean-ups. The product comes with removable water tanks. You'll be able to easily clean the tank. Although, the tank is actually 48 ounces, so it'll last you awhile.
Why this product is our top pick for tough spot stains is its high water pressure. Then, the hydro rinse tool attachment easily cleans out the hose after each use. You'll be able to clean set in stains with trial size spot and stain formula. It also includes a 3″ tough stain tool.
As with all Bissell products, they will donate $10 of each sale to an animal charity. You'll be getting a fantastic hoover, alongside helping the animals!
---
Best Pets
Product Details:
Pet tool especially for pet messes
Grab and Go convenience
Portable, lithium battery
Rotating brush for more cleaning efficiency
We all know having pets can get messy sometimes. That's why we've included this section, for best pet cleaner. Bissell enters the list once again, demonstrating their fantastic range of products. As always, any purchase at Bissell will donate a portion to animal care.
This design has a rotating dirt lifter. This product is Bissell's only carpet cleaner with a rotating brush. This is especially included to power through tougher stains. You'll only need to use minimal effort to clean up any mess.
The product is compact, with Grab & Go Convenience. The machine is cordless, with a lithium-ion battery. The extended run time will be more than enough for you to clean up whatever mess you encounter.
It contains a powerful suction filter, as well as Oxy formula. These combine to remove touch stains, pet messes, and more. The formula is also ready to use. You won't even need to mix with water. This conveniently means you won't have to set up the Hoover. It really is grab and go!
This design also contains an additional stationary pet tool. You use this mainly to clean up difficult pet messes.
---
Best Handheld
Product Details:
Coordless and lithium battery operated
Measures L 5.5 inches x W 16.5 inches x H 7 inches
Gives back to an animal charity
Larger tank since 2019 design
Comes with two trial-size formulas
If you're looking for a great handheld product, you can't get much better than this. The Bissell Pet Stain Eraser Cordless Portable Carpet Cleaner will get any job done. Measuring L 5.5 inches x W 16.5 inches x H 7 inches, this is very compact. It is also battery powered, making it easy to pick up and move with.
As you're now familiar with, Bissell products gives back to charity. Every purchase you make will have a small percentage given to an animal shelter charity. You can help homeless animals, while also obtaining a great hoover.
This product prides itself on three main aspects: Spray, Scrub, and Suction. The triple combination of these elements allows it to clean any mess. From stains, to dirt, to pet mess, this has got you covered.
The cordless design and lithium battery ensures you can use the product on the move. That's all without compromising any of the power. The product also comes with two trial-size formulas
It will instantly and permanently remove stains. Formula is also stored inside the machine, making it easy to use whenever you want it. Since the 2019 design update, the tank is now even bigger.
---
Best Steam Cleaner
Product Details:
48-ounce tank
Heats up in 12 minutes
High powered steam eliminates mess and sterilises
Comes with over 20 accessories
18-foot power cord, 10-foot steam hose
If you're looking for a steam cleaner, this design will be right up your alley. Coming with 20 accessories, this has everything you need. You'll get a floor mop, nylon brushes, angled nozzles, and much more.
The chemical-free cleaning process ensures a deep clean without the use of chemicals. Using hot, pressured steam, you'll be able to eliminate grease and grime. The huge 48 ounce water wank heats up in under 12 minutes. That short amount of time will provide around 90 minutes of steam!
The new design has a greater reach than ever before. With an 18 foot power cord and 10 foot steam hose, you'll be able to get anywhere. The steam can sanitize anything and leave your house squeaky clean.
All McCulloch products also come with a guarantee. If you're not satisfied with the product, they will replace it. That's a 2 year warranty, putting your mind at ease.
---
Buying Guide
---
How to pick an upholstery cleaning machine?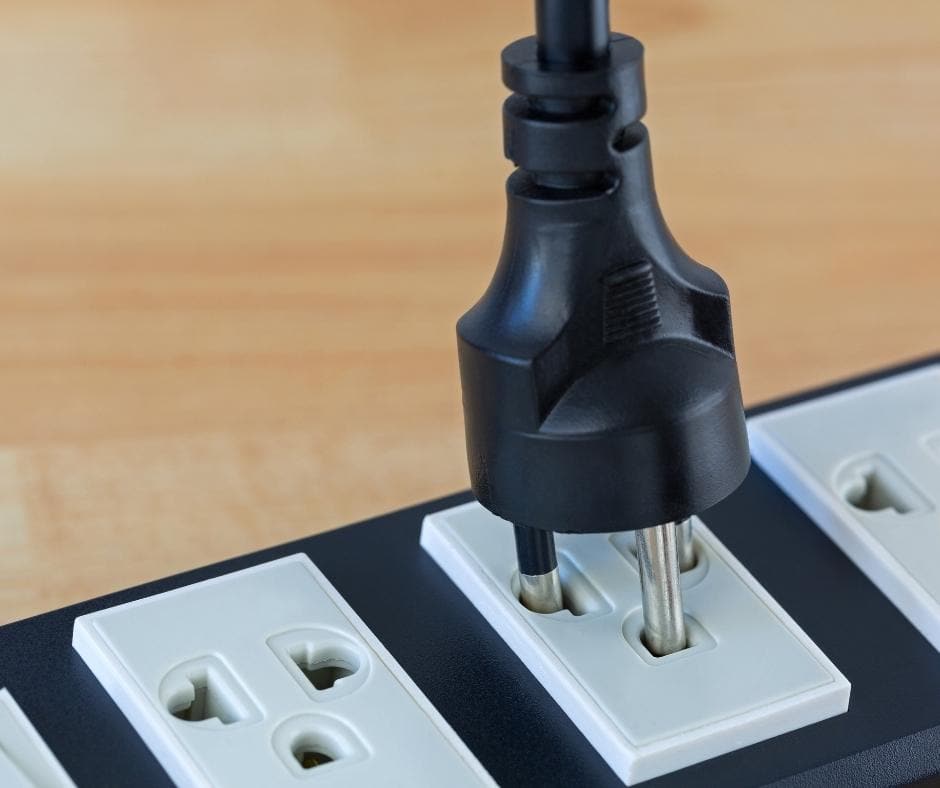 When deciding on an upholstery machine, you need to take several factors into account. You need to decide on your priorities. You could go for something cordless and mobile, or something that plugs into the wall. Alongside that, you may want something with multiple tanks. That's especially the case if you want something easy to clean.
Think about exactly what you want in your ideal cleaner. Something compact? Something with a long reach? Something specifically for pets? Whatever your priorities, this will shape the final product you go for. Each of the products on this lists are fantastic at what they do. But, finding your perfect product will come down to your priorities.
What type of stains will an upholstery cleaning machine work on?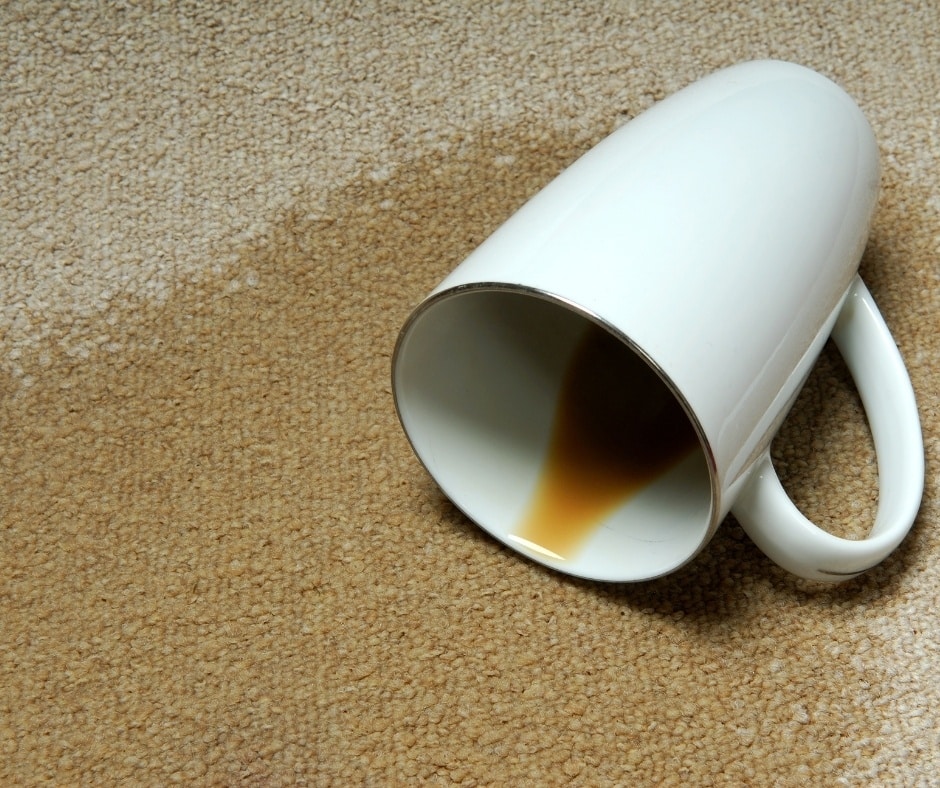 All of the products featured on this list will work on a variety of stains. From dirt that rubbed into your sofa, right up to drink stains. Most of these products come with some sort of cleaning solution. This will lift stains off the upholstery. Next, the suction of the product will remove the satin.
Taking the list off one of Bissell's products, they state that this form of washing can remove many things. Their list includes: dirt, mud, blood, grass stains, red wine, and makeup. Alongside grease, vegetable oils, coffee, and motor oils. This even extends to thigs like urine, faeces, and vomit. It's safe to say you're well covered by these products!
What type of stains will an upholstery cleaning machine have a hard time with?
Although upholstery cleaning machines will remove lots of stains, the odor may remain. For things like sweat, you'll be able to clean it away easily. However, there will still be elements of a smell left behind. To get around this, try using scented cleaners when you use them. This will help tackle the scent portion of the cleaning.
What cleans and shampoos should you use with an upholstery cleaning machine?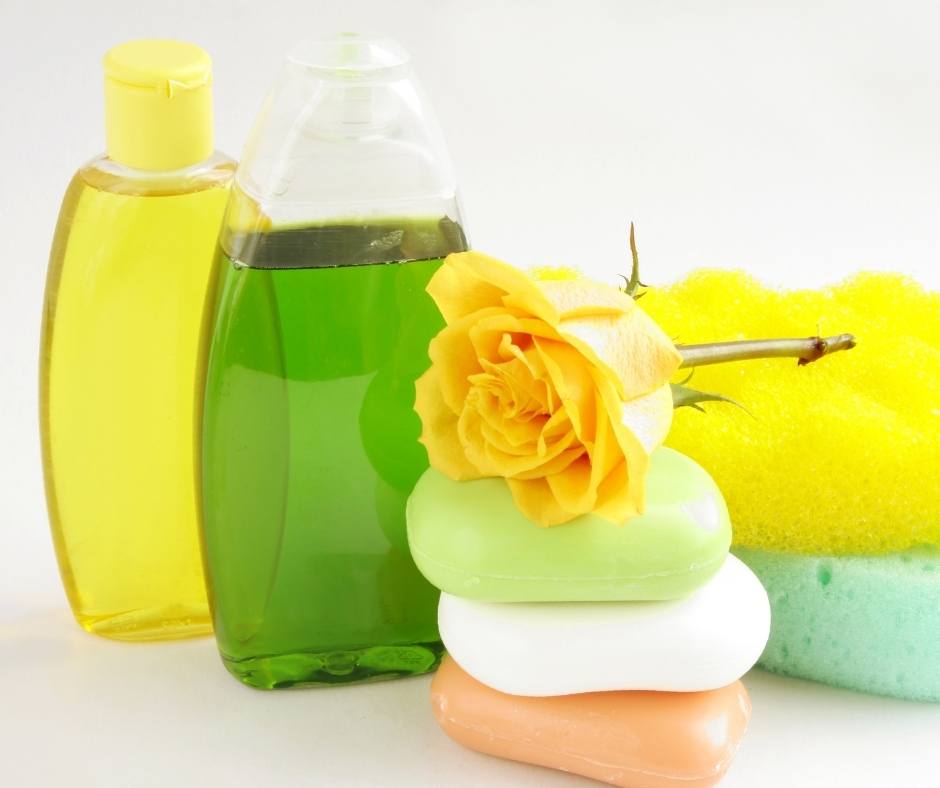 When looking for a shampoo to clean with, you're going to want non-alkaline solution. The alkaline quality of certain shampoos can break down the fabric. That means you're going to want to go for more acid-based shampoos. This will help to break down any dirt, while also not interfering with the material.
What types of upholstery fabrics are good for an upholstery cleaner and which are not?
Leather is one of the easiest materials to clean. Considering it is quite a dense material, stains don't actually permeate into the textile. Instead, they will be on the top. The upholstery cleaner will be able to easily lift off the stain.
Polyester is another fabric that is very easy to clean. Maintaining the quality of the fiber is easy as it's synthetic. Dirt will stay on top of the fabric, making it easy to clean.
On the other hand, silk is one of the hardest materials to clean. You'll often have to dry-clean silk, so avoid this with your cleaner.
Conclusion
Once you've decided on what type of cleaner you want, you can then browse through this list. The best upholstery cleaning machine for you depends on your desires.
Check out which of the above categories you think would be beneficial. Although we love all these products, the perfect design for you could be any one of them!