Suede upholstery has a supple texture and a beautiful luxurious look, making a charming addition to any home. It's not surprising that suede couches are expensive. Besides that, suede can also be a pain to maintain, and needs to be taken care of to retain its allure.
But don't let that prevent you from buying suede furniture, as there are a bunch of solutions that can help.
Protect your furniture with the best suede couch cleaner, like the Aged Leather Pros cleaner that can help preserve your sofa from mold and mildew.
In This Article We'll Discuss
6 Best Suede Couch Cleaners for Deep Furniture Cleaning
---
6 Best Suede Couch Cleaners for Deep Furniture Cleaning
Best for Natural Leather Suede
Product Details:
Non-toxic and leaves no chemical odor – friendly to your suede couch and safe for pets.
Bring old leather couches back to life with the best suede couch cleaner. The Aged Leather Pros leather cleaner is the best solution to restore your suede couch's natural beauty for many reasons.
If your couch looks like it's been used and abused, with spills and stains all over, this leather cleaner can help take care of it. We like the specially formulated pH-balanced cleaner best as it can handle different kinds of contaminants and dirt to restore the integrity of your suede couch.
It's the best suede couch cleaner that helps against mold and mildew and won't leave any tacky residue after cleaning.
What's even better is it has a non-toxic formulation and contains zero harmful elements like solvents, petroleum, and silicone. Its ingredients are all-natural and plant-based for safe yet effective cleaning. This solution can deeply clean and heal existing scratches too, and it's safe to use around your pets and children.
---
Best for Microfiber Suede
Product Details:
The finest microfiber cleaner that keeps your couch cleaner for longer.
Microfiber suede couches are beautiful additions to any part of the home, but they can be a real pain to clean. If you have an old-looking couch with microfiber suede upholstery that's far from its former glory, you'll know the struggle. But don't give up.
Freshen up your favorite sofa with ForceField Fabric Cleaner that removes dirt, deep cleans, and protects your upholstery. It's the finest fabric cleaner available in the market today that can remove the most annoying stains and soil from your suede couch.
Besides its ability to deeply clean your furniture, we like this solution for its exceptional ability to protect the microfiber surface as well. This solution leaves a protective treatment on your couch surface to prevent re-soiling for an amount of time.
If you want a couch cleaner that keeps your furniture clean for a lot longer, this is the best suede couch cleaner on the market today.
---
Best Natural Option
Product Details:
Biodegradable, natural suede couch cleaner that packs plant power for deep cleaning power.
Achieve a cleaner home and furniture with this non-toxic, kid-safe, and kid-friendly cleaner. If you want to restore the original beauty of your suede couch at home without using harmful and toxic chemicals, use the Better Life Natural Stain & Odor Eliminator.
This cleaning solution is cruelty-free, like all products from the brand Better Life. It's a plant-derived cleaner free from sulfates, synthetic fragrances, dyes, parabens, alcohol, and solvents, making it a non-toxic cleaner that's safe to use around pets and kids. With completely biodegradable ingredients, this solution is also safe for the environment.
Although without the harsh chemicals found in most cleaners, this solution comes with stain-sapping properties using only essential oils and other botanical extracts. This natural cleaner deeply and effectively eliminates stain spots, dirt, smells, and other unwanted aromas.
---
Best for Spot Stains
Product Details:
Perfect suede couch cleaner for brushing away stains from oils, heavy grease, grass, and salt – a lifesaver for your suede couch.
Until your kids use it as a snack site, a playground and bed, a suede sofa is the prettiest. Your furniture can easily get subjected to stains and spills, which are the most common complaints from suede furniture owners.
Wiping away stains using a standard all-purpose cleaner might not work as well as you'd hope. Worse, it can also damage your delicate suede surface and might leave you with even more mess.
Thankfully, the Suede & Nubuck Foaming Cleaner from Care Guys can save the day and your favorite sofa. It's the best suede couch cleaner for spot-treating stains on your furniture.
What makes this foaming cleaner effective and safe for your delicate suede sofa is it gets rid of stains and scuffs mechanically. You won't be worrying about damaging the color of the couch. It can brush away mud and mud stains and roughen up the surface to get that original leather texture of your couch.
What's even better is this cleaner coming as part of a kit with a shoe cleaning brush, a microfiber cloth, and a 4-way brush.
---
Best for Deep Stains
Product Details:
Restore your suede couch and return its color to its natural state with this readily biodegradable cleaner.
Cleaning your furniture doesn't have to be a chore, even if it's heavily stained. Although cleaning suede upholstery can be a pain, stains and dirt are nothing when faced with Dr. Beasley's l14D12 microsuede cleaner.
When soap and water are not enough to clean your suede couch, this solution is our best bet. It's powerful against deep and tough stains from oil, spilled drinks, food, and sweat. It can eliminate various kinds of dirt without discoloring, hardening, or running the suede surface and texture.
Apply, wipe, and leave it to dry for a couple of minutes, and this cleaner will lift up oils and dirt, leaving behind a clean, soft, and restored surface.
---
Best for Super Tough Stains
Product Details:
Size: 5 x 3.8 x 1.5 cm
Form: bar
Filthy suede couch no more with this stain eraser that can take the toughest scuffs and stains out of any suede surface.
The first thing to remember when choosing the best suede couch cleaner is to find a solution that won't damage the surface. After all, suede is delicate, and when the surface gets damaged, it shows, and you bet it won't look better than having stains on your couch.
This is one of the reasons its difficult to choose an effective but gentle cleaner for a suede sofa, especially when you're dealing with challenging and impossible to get rid of stains like wine. But not all is lost, and our last resort for taking off those stubborn stains is the Kiwi Stain Eraser.
This eraser block can remove super tough stains and shiny marks on all colors and types of suede and nubuck leathers. It's also simple to use and works like how a regular eraser would. This stain eraser is an affordable and hassle-free solution to keep your suede couch looking clean and brand-new.
---
Buying Guide
---
How to Pick a Cleaner for Natural Suede and Microfiber Suede?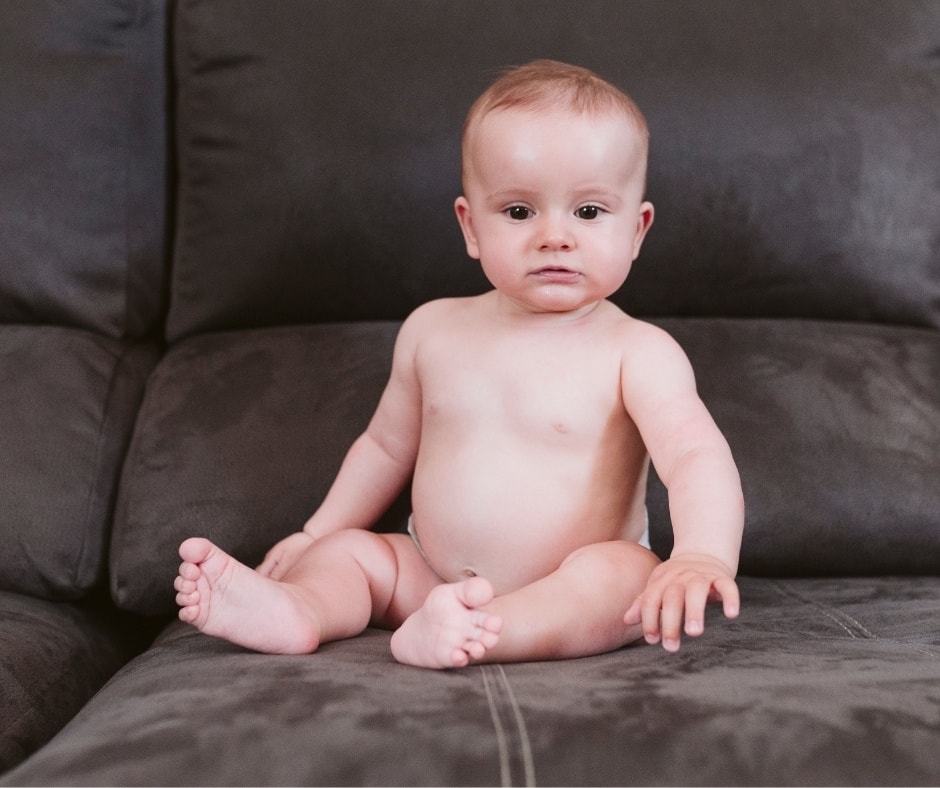 There are tons of couch cleaners in the market, but it's essential to choose a gentle solution when buying the best suede couch cleaner to avoid ruining the leather surface.
Here are a couple of tips to find the right cleaner for your delicate furniture.
Fabric Type
Before you purchase a suede cleaner and start cleaning your sofa, it's important to identify what type of suede you are dealing with. Suede couches are often made from microfiber suede or natural brushed leather. If you have no idea what suede type your couch is, you can usually check the code on the couch's care tag.
You can typically use any water-based cleaner for fabrics coded 'W' and water-free solvent-based cleaners to remove stains and soils from fabrics coded 'S.' Fabrics with a code 'X' are much more delicate and might shrink or stain when cleaned using any cleaning products.
Types of Stains
Another thing you need to consider when buying the best suede couch cleaner is the type of stains you want to get rid of. It can be oil, grease, ink, scuffs, and other stains from sweat, mold, or mildew.
Some cleaners work best against some types of stains than others.
Bar vs. Liquid Removers
Suede cleaners come in bar and liquid forms, and one is not necessarily better than the other. Choosing between a bar and liquid remover primarily depends on the stains and surface problems you are dealing with.
For instance, if you want to remove oily stains, liquid removers are often more effective as they penetrate deeper into the leather. Meanwhile, if you want to take off super tough and stubborn stains, bar removers usually do the job better.
Conclusion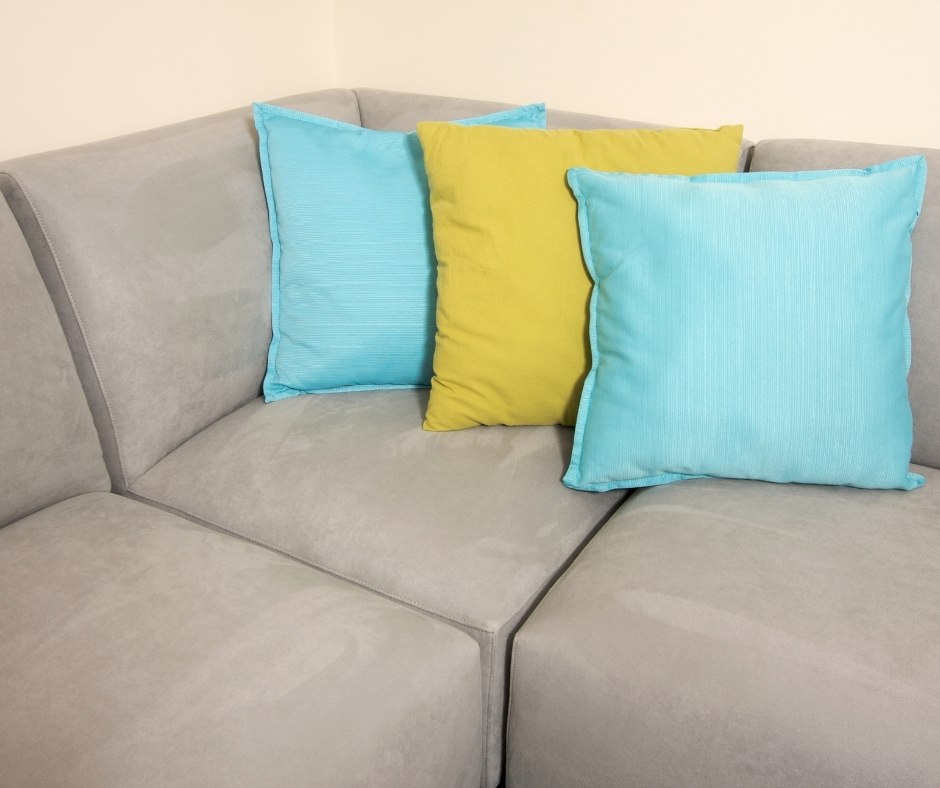 The secret to keeping your suede couch clean and in top shape for a long time is proper maintenance. However, that isn't as easy as you might think as suede is a special kind and a delicate type of leather, but the leather cleaner from Aged Leather Pros should do the trick.
Maintaining your suede furniture doesn't have to be impossible with the right suede cleaning solution. We hope this review and guide helps you choose the best suede couch cleaner to restore your furniture to its former beauty.