If you're longing to get out and escape the confines of your busy life, you may be thinking of heading off in your RV. RVs offer a way of life that many people never get to experience. If you're taking off on a big trip, it's important to make sure you're set up to travel in comfort.
Many RV owners turn to recliners for convenient comfort on the go. But, with so many options on the market, which recliner is best for you? There are lots of things to consider when picking an RV recliner: size, number of seats, and extra features, like a massage or heated function.
The good news is that we've reviewed some of the best options available so you don't have to. From unbeatable comfort to convenient design, we're certain you'll find the right choice for you and your RV.
In This Article We'll Discuss
7 Best RV Recliners
---
7 Best RV Recliners
---
Best Overall
Product Details:
Color: Toffee
Material: Faux Leather (Polyurethane)
Size: 37 L x 30 W x 39 H inches
RV relaxation has never been more enjoyable.
If you're looking for the perfect reclining furniture designed for an RV, look no further than the RecPro Charles Collection Swivel Glider RV Recliner & Slideout Chair set. This set features a modular design with quick and effortless assembly. So, you'll be able to start relaxing in seconds.
This product gives RV owners across the country the opportunity to relax while they're on the move. The RecPro recliner is one of the most comfortable chairs on the market. Also, it's sleek design can squeeze into any corner, while its swivel function makes it easy to get in and out of the chair.
In addition, the recliner's extra thick arm and backrest cushions give you a cozy place to relax after a long drive.
---
Most Affordable Small Recliner
Product Details:
Color: Brown, Tan, Beige & Others
Material: PU & PVC Leather
Size: 27.17 L x 33.07 W x 39.17 H inches
This recliner is perfect for anyone who wants to experience the luxury of a full-size recliner in a smaller space. The Yaheetech recliner has comfortable upholstered fabric that's easy to clean and maintain. So, it's great for kids, teens, and those who are "kids at heart".
It's great for unwinding after a long day on the road. With three reclining positions, you can switch between sitting and laying down as you please. The chair has curved armrests that promote optimal blood flow. Also, its innovative design allows you to adjust the backrest and footrest to your liking. And, its non-marking foot pads keep the chair from scratching up floors.
This recliner is ideal for those who are looking for comfortable, yet inexpensive, furniture for their RV.
---
Best Swivel Recliner
Product Details:
Color: Putty, Mahogany, Toffee
Material: Faux Leather
Size: 34 x 27 x 40 inches
The Nash Euro Chair Recliner has everything you want in a swivel recliner.
This stylish piece is one of our favorite models for good reason. It has a convenient swivel base and high-quality padding, so it's ideal for relaxing at the end of the day. Also, we love the unique checkered backrest design. Best of all, it comes in three great colors to match any decor.
The Nash Euro Chair Recliner is crafted with premium materials, and it has a swivel design. The chair comes with a plush padded backrest and precision stitching, so it's built to last.
---
Best Wall Hugger
Product Details:
Color: Grey, Blue & Beige
Material: Linen-feel fabric
Size: 37 H x 33 W x 40.25 H inches
Say hello to your new favorite piece of furniture.
This power recliner chair is perfect for relaxing with a book, unwinding after a long day at work, or simply catching up on your favorite TV shows. It also has a convenient USB port. In addition, you can use the remote control to select one of its three power settings. Or, you can manually adjust the controls using the buttons on the side.
The wall-hugger design will let you recline without taking up too much space in your RV. You can recline up to 150 degrees, and there's a footrest for added comfort
---
Best Lift Recliner
Product Details:
Color: Brown & Grey
Material: Polyester
Size: 35.5″ D x 26″ W x 38.75″ H
Go ahead, relax. You deserve it.
HOMCOM's lift recliners are stylish with plush, yet supportive, padding. Also, they have an array of features for those who are less mobile. It's helpful for those recovering from an injury, who have difficulty standing, or those who are elderly and need a little extra help. The power recliner's lift is an effective solution for those who need it.
But it doesn't stop there. This ultra-plush, wall-hugging electric recliner is perfect for de-stressing after a long day's work. It has two vibration massage points with fifteen levels of massage intensity. It also has a heat function that will help keep you warm.
The lift mechanism reduces pressure on your joints as you sit. So, if you suffer from conditions like arthritis or osteoporosis, this lift chair may be the ideal product for you.
---
Best For Saving Width Space
Product Details:
Color: Chestnut, Mahogany, Putty & Toffee
Material: Faux Leather (Polyurethane)
Size: 37 L x 67 W x 39 H inches
Whether you're driving down the highway or relaxing in your recliner, make every road trip a comfortable one.
This two-seat sofa and console combination by RecPro Charles Collection is designed to save space in your RV. It has a narrow, wall hugging-design that only needs three inches of clearance to fully recline. Quality construction and soft padding make this furniture perfect for casual day use or for relaxing at night.
The Charles has two built-in cup holders and a safe compartment for your remote controls and other small items. It also comes in four colors: Chestnut, Mahogany, Putty & Toffee. So, it's easy to find one that will fit your RV's style.
With high-quality products like the RecPro Charles Double Recliner Chair, you know that you and your loved ones are getting a comfortable product that will last for years. You can recline each of the two chairs separately by pulling the handle. And, the durable faux leather will add style to any home or RV.
---
Best Double Recliner for Extra Small Spaces
Product Details:
Color: Mahogany
Material: Faux Leather (Polyurethane)
Size: 37 L x 30 W x 39 H inches
The RecPro Charles Collection Double Recliner RV Sofa is the perfect fit.
The Charles Double Recliner Sofa takes up half the space of a standard sofa while still providing plenty of room for two people. It's technically not an RV sofa by design, but it's one of the best double recliners for small spaces. It works perfectly in apartments or other tight living spaces where you need to maximize every available inch.
This classy and functional recliner sofa is designed to keep you comfortable — even when you're on the road. The double reclining seats make it easy for two to unwind at the end of a long day, and you can always adjust the seats to make room for more! With plush fabric and sturdy legs, this piece of furniture is built to last. And, it's very affordable!
---
Buying Guide
---
How To Pick The Best RV Recliner For You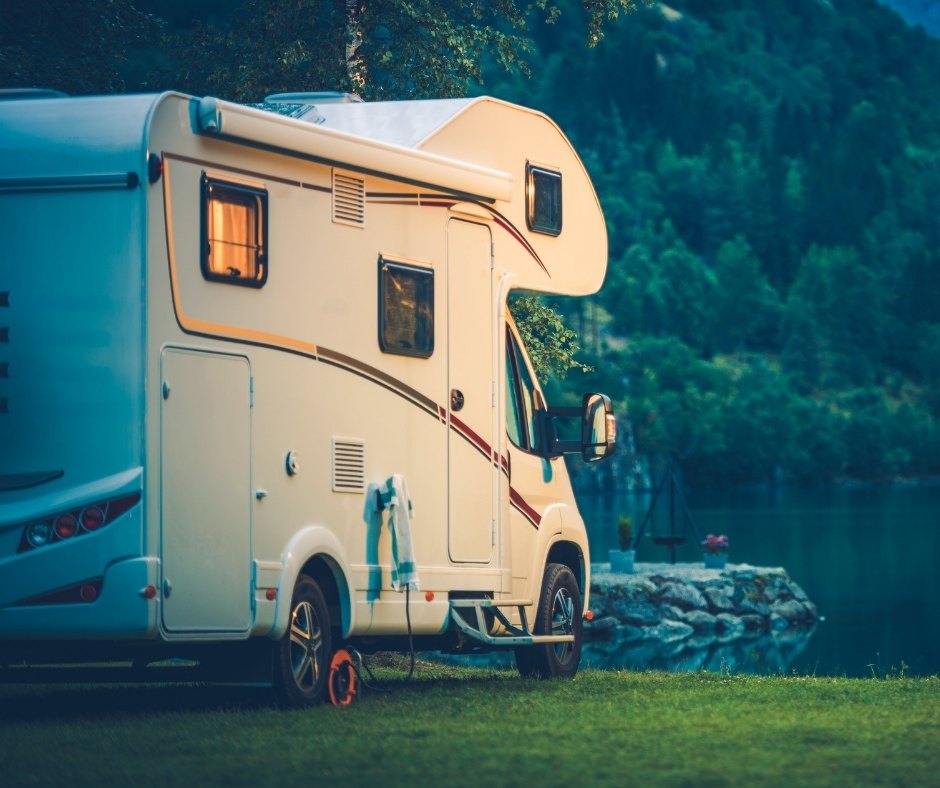 RV furniture needs to be able to withstand the elements and the rigors of travel. And, just like when furnishing a home, you need to know what kind of fabrics and designs will best fit your lifestyle. Unlike homes, however, your RV is on the move. So, you need to consider how well your furniture can handle bouncing along with you on the road.
Check out our top tips for picking the best recliner for your RV:
Size
RV recliner chairs take up a lot of space when they're not in use. You should keep that in mind when choosing a reclining chair. Also, don't forget about how much space the chair takes up when it's fully reclined.
Also, you want to ensure they can recline without hitting anything. There are various recliners out there that are suitable for an RV. Some take up very little space, making them the perfect fit for a smaller RV.
Fabric
Durability and maintenance are two key things to consider when choosing furniture for an RV. And, the fabric you choose has an impact on both. Some fabrics are more durable than others, while some require more care to keep them in the best condition.
Synthetic leathers are lighter and more affordable than natural leathers, but they can still look and feel like the real thing. Synthetics don't hold up as well to contact with sharp objects, but they do stand-up well to everyday scratches and scuffs.
If you're looking to furnish your RV without leather, there are plenty of other upholstery options. Fabric is durable and easy to clean. Also, it comes in a wider array of colors, patterns, and textures than leather. The downside is it will absorb moisture.
Weight
When it comes time to furnish your RV, you'll want to consider how each piece of furniture is going to affect the weight of your vehicle. This is especially important when it comes to heavy pieces, like couches and tables. Try to keep your RV's total weight below the maximum amount suggested by the vehicle manufacturer.
Extra Features
Multipurpose RV furniture items are the smartest purchases you can make for your vehicle. Look for storage options, convertible furniture, integrated electronics or charging stations. Even something as simple as a cup holder can help you make the most of your space.
Can You Put A Regular Recliner In An RV?
The short answer is, yes. However, it depends on the size of the recliner as well as the size of your RV.
Do You Have To Bolt Down Or Secure An RV Recliner?
Bolting down or securing an RV recliner isn't something you absolutely have to do, but we recommend it. If you don't secure your recliner, then it could flip over while you're driving down the road. That could lead to serious injury.
Can I Buy A Regular Recliner For An RV And Save Money?
As long as you can fit a regular recliner in your RV, you can use it. However, it's not a guaranteed way to save money. If the chair doesn't fold up properly, or if it's too bulky, you may end up wasting money.
Recliners that are specifically made for RVs often include space-saving features. For example, they don't stick out too far from the wall. Also, they can sometimes connect to the floor with a locking mechanism to keep them in place.
Conclusion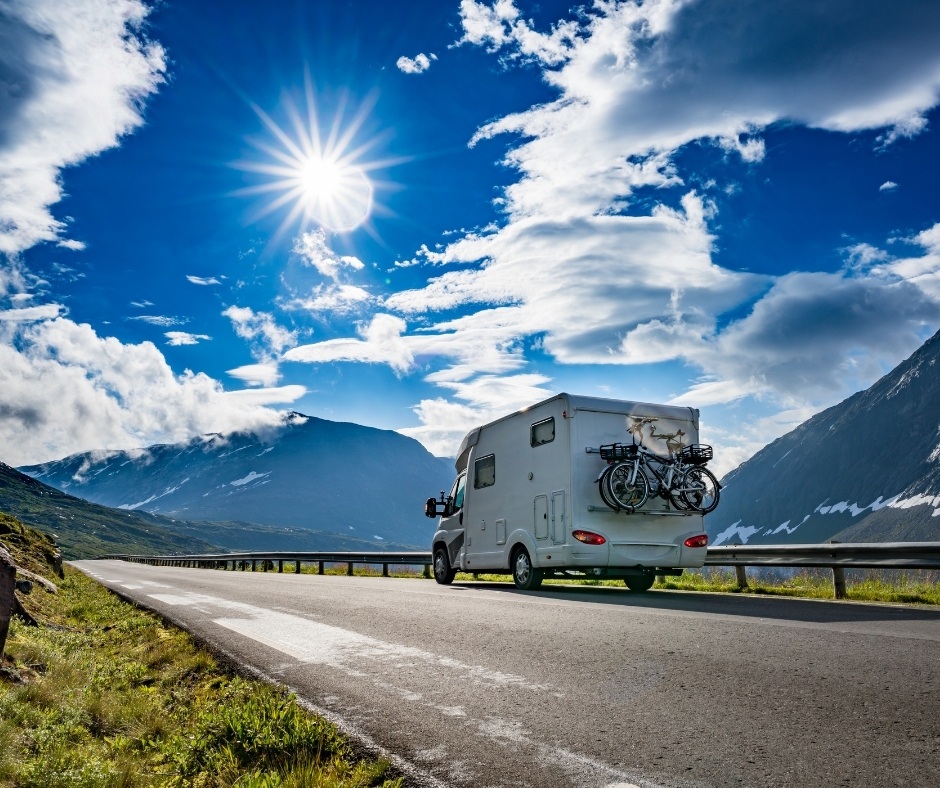 Whether you choose a RecPro or an HOMCOM, any of these recliners will give you a great place to kick back and relax in your RV. Our comprehensive review of the best RV recliners should be your first stop when it's time to upgrade your space. With our help, you'll be certain to pick the perfect chair for your needs.