Are you looking for the best furniture pads for chairs? If so, you're in luck. This article will break down the best furniture pads for chairs in 2021. We're going to discuss five of the very best furniture pads. By the end of this article, you'll know exactly which is best for you. Let's get into it!
In This Article We'll Discuss
8 Best Furniture Risers for Furniture
---
8 Best Furniture Risers for Furniture
---
Best Overall
Product Details:
Transparent
Measures 4 inches round by 1 inch tall
Each stacker adds an inch
Up to three can stack on top of each other
Covers a variety of furniture foot sizes.
Non slip base
Coming in for our best pick overall is this product from Slipstick Store. These stackable contraptions will allow you to add an array of inches. You will be able to add 1 inch, 2 inches, or three inches to furniture. One small note, if you want to add three inches, you'll need two sets.
These are fantastic for adding height to beds, tables, couches, sofas, dressers, and more. Whatever you need to add height to, these have got you covered.
Slipstick Store designs this product with a universal fit contour. This will hold everything in place. Furniture from 1 to 3.5 inches wide will easily fit. Furniture panels and bases from 0.5 to 1.5 inches will also easily fit. They also come with a caster cup slot if you need to secure wheels or rollers.
Every one of the risers has a non slip gripper on the base. This is removable, stopping movement while also being easy mobile. The design is safe on all hard floor surfaces. This includes low ply carpet. Although, high ply carpet is not recommended.
If you want to add height to your furniture, simply stack these on top of each other. For every one stacker you add, you will raise the furniture one inch.
Each set comes with 8 clear stackers. The transparency allows the product to blend in with your furniture. These all measure 4 inches round by 1 inch tall. They all can take a lot of weight, having a high weight capacity. This is up to 1,000 of weight.
---
Best Non Slip
Product Details:
Uses adhesive to stick to the product
Made from carbon steel and non-woven fabric
Can hold 5,000 lbs per leg
2.36 inches wide by 1-1/5 inches tall
Offers a no-crack warranty
If you're looking for a fantastic non slip product, these are for you! The Ezprotekt furniture risers are perfect to secure your furniture. Each block of this product will raise your furniture up by 1 inch. They can take 5,000 lbs per leg. Due to this, you'll easily be able to lift any form of furniture.
Ezprotekt makes this product from carbon steel. They then craft the base from non-woven fabric. This helps to protect floors from scuff marks. The carbon steel ensures it won't crack like some of the plastic risers.
The product is self-adhesive. All you need to do is peel of the back cover of the risers, then stick them onto the furniture legs. Each pack includes 4 furniture risers. They are 2.36 inches wide and 1-1/5inches tall.
They believe so much in their carbon steel design that they offer an 100% money back crack warranty. Their brand constantly gets positive feedback. Be sure to check them out!
---
Best Wooden Option
Product Details:
Wood design
Measures 75mm H x 100mm L x 40mm
Each pack comes with four lifters
Looking for a wooden design? These are the product for you. The Sevender Furniture Lifter Nature Colour Wood Risers use a light wood. They are aesthetic, fitting in with any modern look. You'll be able to use these without compromising your home aesthetic.
Each package comes with 4 lifters. These have a grooved design, slotting into place. By placing your furniture leg onto each one of these, they will give you extra height. This lifts things up, while giving even more space underneath. This is a great storage solution!
The product measures 75mm H x 100mm L x 40mm W. This is more than enough room for a chair, desk, bed, or any other furniture leg. They also offer a conversation service where you can check if your furniture fits.
If you need to lift your furniture up but want to keep the wood aesthetic, these are for you. Just a bonus tip, you can apply paint to these to match whatever color you need.
---
Best For Oversized Furniture Legs
Product Details:
5.5 inches surface area for your furniture legs
Has three raised walls to prevent slippage
Three inches of elevation per block
Stackable up to six inches
6,000 lbs of support per leg
When this brand said oversized, they really meant it. If you need an oversized lifter, look no further. Each one of these blocks fit a leg of up to 5.5 inches. That's a huge surface area to accommodate any size leg. The riser has three raised walls. Due to this, you can simply slide on your furniture to the riser.
The design includes a leather pad that helps to protect from scuffing. This will help keep your floors fresh. The non-slip rubber bottom also ensures your furniture will stay in place.
Each one of these elevates your furniture by three inches. It'll also support over 6,000 lbs per leg. This really helps with heavy duty furniture, or theatre staging. You can stack these on top of each other, gaining up to 6 inches of elevation. They suggest that their design won't crack.
That's across durability, sturdiness, and ease of instalment.
---
Best Stackable for Adjustable Height
Product Details:
Adjustable set that can stack from 1-3 inches
Interlocking design
8 blocks in one set
Measures 1 inch tall x 4 inch round
Next on the list, adjustable heights. If you're looking for something that can change height to fit your furniture, you've come to the right place. This design by Slipstick Store offers 1″, 2″, or 3″ customization. This will come in handy if you want to raise different bits of furniture by distinct amounts.
You will simply need to stack each of these on top of each other. The max stack height is 3″. These interlocking risers easily build upon one another.
The contours will fit the majority of furniture. If your furniture leg is from 1 – 3.5 inches wide, it'll fit.
The set includes 8 black 1 inch tall x 4 inch round heavy duty risers.
---
Best for adding the most Height
Product Details:
Adds 7.5 inches of height
Supports up to 300lbs of weight
Plastic Polymer material
Three colors
If you need to add a significant amount of height, these are for you. Adding an additional 7.5 inches of height, these lift all types of furniture up. They can support up to 300lbs to weight.
They are 0% fabric, made from plastic polymer. This material helps ensures high-impact resistance. The added durability from this makes this product last for a long time.
The product comes in three colors. You can pick from white, green, and black.
---
Best for Thin Legs
Product Details:
Customisable angles and height
Changes height between 2-5/8 inches to 4 inches
High-grade materials throughout
Easy four step installing process
This design is perfect for furniture that has thin legs. You can also easily adjust the height. You can move from 2-5/8 inches to 4 inches. The additional height can then be make storage space.
The design is 45 degrees rotatable. This comes in handy with slanted chairs or anything on an angle. The moveable base and screwing to change height gives you lots of customisation.
AIRUJIA make their designs out of high grade materials. A zinc alloy is the base of the design. This combines with a non-woven fabric on the underside of the base. The combination of these ensure stability and safety. The top, where the chair leg fits, is a hard plastic.
You can use very thin furniture legs with this design. They can be 1.18 inches to 1.57 inches. You can also change the size of the legs by equipping one of two screw functions.
The final design, once fixed, will provide stability and height. There is an easy four step set-up process. Once completed, you'll be on your way.
---
Most Stylish Option
Product Details:
Holds 6000lbs
Looks like a wooden design
Lifts by 3 inches
Measures 4.13″( W) x 4.13″ (D) x 3.4″ (H)
Finally, we come to the most stylish option. This Aspeike design is truly beautiful. They come in several styles. You can choose from black, brown, or dark wood color. All these of these are wood-based tones. They look incredibly aesthetically pleasing. Yet, they are made out of plastic to keep the prices low.
Each block set can hold 6600lbs, or around 3000kg. This will be more than enough to accommodate your furniture. The product has heavy duty materials. These ensure durability, stability, and longevity.
The product lifts by up to three inches. That's lots of space for under-furniture storage. The external measurements of the product are 4.13″( W) x 4.13″ (D) x 3.4″ (H).
Each base of the product has a rubber mat built in. This will prevent motion, as well as stopping damage to your floors. These can be stacked without a problem.
---
Buying Guide
---
What to look for when buying risers for furniture?
When buying risers for furniture, there are two main things to keep in mind. First of all, you need to establish how much you want to lift your furniture by. Most of these products will lift between one and three inches.
Before buying any furniture risers, you need to work out how many furniture risers you will need to buy. Check how many come in the pack you're buying. Remember you'll be needing one on every corner, so divide by four! Depending on how much you want to lift by, take this into account.
Next, you'll need to consider the size of your furniture legs. If you are lifting a particularly oddly shaped piece of furniture, make sure to measure the legs. Not all legs will fit into furniture risers. If you manage to measure, you'll know for sure.
Once you've considered leg width and rising height, you'll be all set.
Can you put a couch on risers?
You can absolutely put a couch on risers. If your couch has legs, they can lift. Alternatively, if your couch has a flat bottom, look for platform risers. These will work just as well. An example of are in our Oversized category.
Are furniture risers safe?
Manufacturers build furniture risers to last. Often using the finest materials, these can take a lot of weight. You don't have to worry about safety with these as they are very stable and durable. If you install them correctly, they will be completely safe.
How tall can couch legs be with added furniture risers?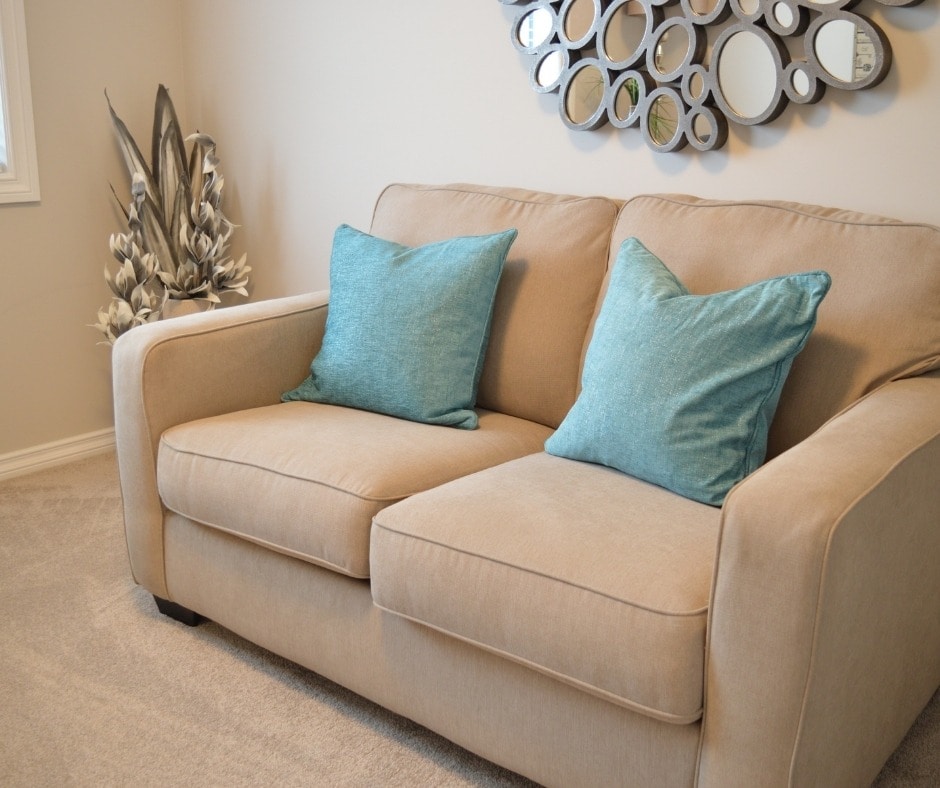 Couch legs will extent by however high the risers are. For example, if your risers are 2 inches, then your couch legs will extend by that much.
What are the most decorative furniture risers?
If you're looking for decorate furniture risers, we have you covered. we would recommend a wooden aesthetic. These differ from the transparent plastic often used. This is a good place to start your search.
Conclusion
Furniture risers help create space and airflow under furniture. If you're looking for the best risers for furniture, this list will help you out. Browse to whichever category you need, then take a read of our review. These are the best 8 brands we could find. Good luck searching!