Springs are one of the most essential parts of a couch that help determine its comfort level. Whether you plan to renovate your living space or fix a seat on your old sofa, high-quality couch springs can bring a big difference to your old couches and chairs.
To make your furniture renovation project hassle-free, we have collected the five best replacement couch springs for home furniture.
In This Article We'll Discuss
5 Best Replacement Couch Springs
---
5 Best Replacement Couch Springs
---
Best Overall
Product Details:
Length: 18 inches
Weight: 1.74 pounds
The top-rated solution for replacing your couch springs.
This House2Home kit is by far the best replacement couch springs for your upholstery project. Let us tell you why.
First, this product kit contains everything you need for your couch repair project, including four no-sag springs, mounting clips, cord, and stay clips to attach each spring to the frame. That means you don't have to spend extra money to purchase all the additional bits and pieces you need for your project. Along with the kit, there is also a detailed instruction manual to make your renewal job effortless.
Second, this repair kit consists of 8-gauge steel strings, suitable for the re-cushioning of various furniture, from loveseats, recliners, and even seats in your car. Before buying, check your furniture size to ensure you get enough springs for replacement. You can also cut the spring to fit your couch with a set of bolt cutters.
---
Most affordable
Product Details:
Length: 25 inches
Weight: 1.52 pounds
An affordable option for your furniture makeover.
If you have a limited budget for your couch repair, this Yoogu zig-zag spring is the most affordable solution for you. The Yoogu 25-Inch replacement spring set ensures to bring a new life to your antique sofa and chair at an affordable price.
Compared with House2Home, this package contains only the springs and 12 mounting clips, which means there is no cord and stay clips. If you think you may need these, you will have to purchase them separately or reuse the current ones to save some of your budget.
Yoogu comes in a variety of sizes, so you should check your couch's dimensions before ordering. Keep in mind that each kit contains four springs, so you may need to pick up more than one if you have a larger sofa at home.
---
Best Made in the USA
Product Details:
Length: 120 inches
Weight: 1 pound
A great American-made solution for couch or furniture refresh.
If you are looking for the best made in the USA option for your couch renewal project, these Zig Zag springs won't disappoint you.
What is notable here is its durable, economical construction. These springs consist of high-quality carbon, oil-tempered steel wire. This material exhibits excellent shock and impact resistance.
Weighing just one pound, it is much lighter than Yoogu 25-Inch (1.52 pounds) or House2Home (1.72 pounds). A couch with these American-made springs results in a comfortable, supportive experience.
Besides, the Zig Zag spring can reduce your maintenance cost in the long run due to its extended lifespan. You and your family can enjoy bonding time together for many years to come.
The Zig spring comes in a 10-feet roll (approximately 120 inches), which might be challenging if you have no experience in spring replacement. You can follow the pre-cut sections with tools like bolt cutters and spring benders. Remember that a 9-gauge spring is much heavier and suitable for cushions, where 11-gauge and 12-gauge are more suitable for seatbacks.
If you are not comfortable with DIY, you can order custom sizes from the manufacturer.
---
Best Single Replacement
Product Details:
Length: 18 inches
Weight: 0.22 pounds
Great replacement kit for a single worn-out spring.
Throwing out your favorite couch or chair because of a broken spring is unpleasant and not necessary in most cases. Don't worry! You can save that chair without spending a lot of your hard-earned cash with this 18-inch Garneck spring. Along with the spring, each pack comes with two spring clips and six screws perfect for your next renovation project.
We love this spring because it is easy to install with a screwdriver, even for those with no prior experience in DIY.
The Garneck repair kit is only used for a single spring replacement and is not advisable for a large furniture renovation project for two reasons.
First, it is much heavier (3.53 pounds) than a carbon Zig Zag spring (1 pound). Second, getting a bulk of Garneck spring might cost you considerably more than several affordable Yoogu 25-Inch items or the Zig Zag option.
---
Another Good Option
Product Details:
Length: 20 inches
Weight: 2.2 pounds
Another good alternative with solid construction for low-to-mid furniture.
JJDD is an excellent alternative replacement for a more sturdy, supportive couch. At the weight of 2.2 pounds, this spring is not as lightweight as Zig Zag Upholstery (one pound) but flexible enough for low-to-mid furniture. Its back bend design at both ends makes it hard-wearing, even when your kids are jumping on it.
Another strong benefit of this JJDD spring is that it has a perfect cut, no rubbing, no rust. Its carbon steel material offers a supportive, firm construction for several years under daily use.
Along with the spring, in the package, you will get a repair kit to connect the spring to your furniture frame.
---
Buying Guide
---
How to pick up the best replacement couch springs?
There are various spring models on the market. The most appropriate model is the one that best fits your budget, type of couch, and spring type.
Below are some essential criteria that might help you choose the right spring for your sagging couch.
Area to be Fixed
First of all, you need to calculate the fixing area to pick up the springs that best suit your needs and avoid wastage.
If you only need to fix a broken spring, you should choose a single replacement.
If you want to renew all the springs on your couch, you can save a great deal of money by purchasing a bundle like the above Zig Upholstery.
Spring type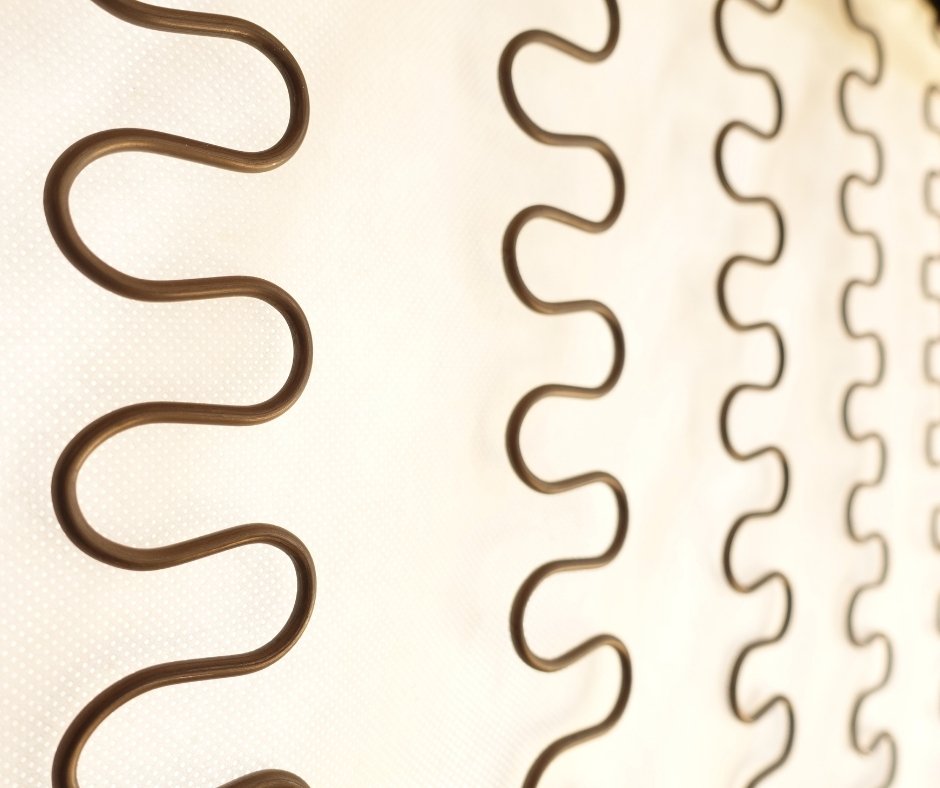 There are three main types of springs on the market – hand-tied, sinuous, and drop-in coil springs.
Eight-Way Hand-Tied Spring

Eight-way hand-tied springs are the most expensive spring type and the most durable choice for your couch construction.

These springs are tied by hand-knotting individual twine from each spring to other springs and the couch frame. The twine goes across the springs in 8 directions – from the front to the back, side to side, and in a diagonal pattern.

This labor-intensive spring is a traditional way of springing a couch. Each spring lies on others in various directions to give you a firm, supportive and comfortable experience.

Because they are hand-crafted, hand-tied springs are much more expensive than prefabricated ones and are less common today.

Some people find that this spring type is overrated and expensive to maintain and replace.

Sinuous Springs

Sinuous (or zig-zag springs) are the most common type of couch suspension on the market, especially for more affordable couches. This spring contains continuous S-shaped from the front to the back of the couch, joined by a cord.

Sinuous springs offer a high level of support for a long time. They also take less space in the couch frame and are much more affordable than eight-way hand-tied. However, since this spring type often has 8-gauge or 9-gauge steel wire thickness, it can erode over time. Another great alternative is copper-coated material springs, which are more durable and don't corrode.

Pocket Coil springs

Pocket coil spring, coil string (or drop-in coil) is the cheapest option among the three types as they can be mass-produced. Despite being cheaper, they offer similar support as the eight-way hand-tied springs. Drop-in coils contain many coins mounted on a metal frame, then nailed or screwed to a couch or furniture as a single piece.

Coil strings won't last as long as the other options, and you may find other times you get that typical 'sinking' on your couch. This spring-type best suits those who love a deep, comfortable couch but still want great support.

These springs usually have many metal-to-metal contacts, resulting in annoying squeaks when standing up and sitting down. Therefore, if your couch frame is not very deep, sinuous springs are more efficient than coil ones. They provide better support while minimizing the annoying 'squeak' sound.
Number of springs
More springs mean your couch will be more stable when seating on it. Springs also won't wiggle over time.
For zig-zag springs, each seating area needs at least five springs. A two-seater couch should have at least ten strings.
Position of spring
Besides the number, spring position also affects your experience on the couch.
Springs that are close together will ensure supportive and firm seating for your couch. Otherwise, your couch sags quickly.
Conclusion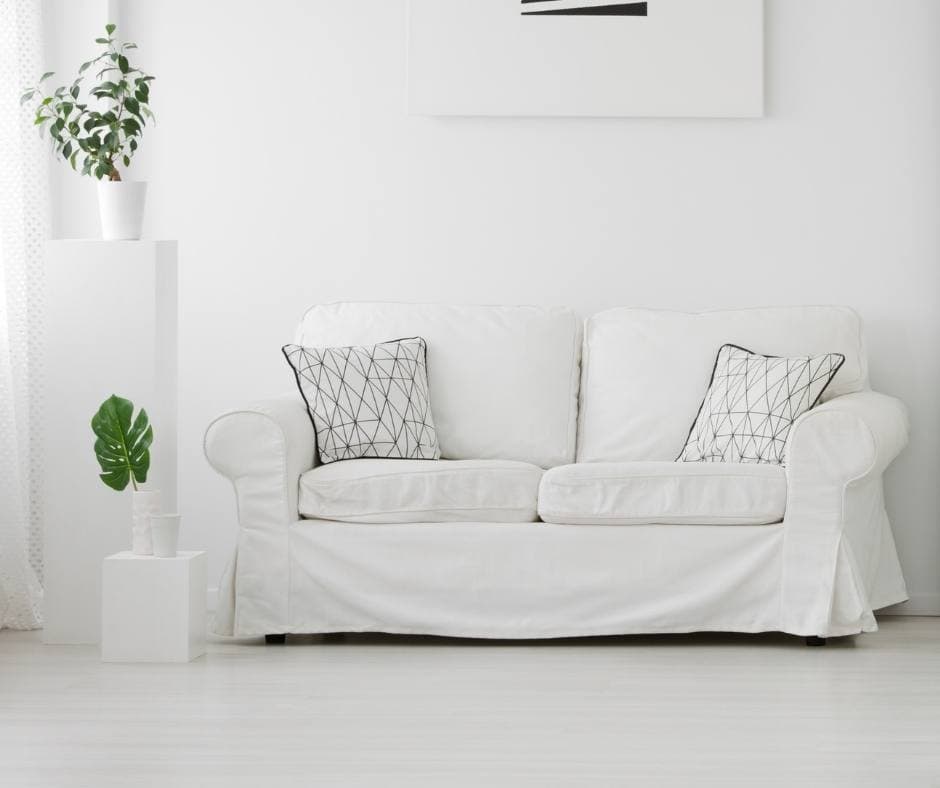 The secret to keeping your couch or furniture always in good shape is maintaining a sturdy, supportive base with high-quality springs. A couch without springs has to rely on webbing or mesh, which is not durable and uncomfortable.
We hope that the best replacement couch springs review and the buying guide in this article will help you pick up the most suitable springs for your next upholstery project.