The fridge is everyone's best friend. It stores all the food in the house and it will help to keep them fresh. But, at times, the fridge can be your worst enemy. Since the fridge stores a lot of fresh produce, bad odors can accumulate over time if you don't clean it on a regular basis.
Fortunately, there is a solution: refrigerator deodorizers and odor eliminators. These products go straight to the source of the odors and neutralize them, leaving your fridge smelling fresh again. If you're tired of fighting bad odors, here are some of our favorite picks.
In This Article We'll Discuss
4 Best Refrigerator Deodorizers
---
4 Best Refrigerator Deodorizers
---
Best overall for absorbing odors
Product Details:
Unscented
Color: white
Ingredients: Activated bamboo charcoal
Our top pick.
This fridge deodorizer is made from natural ingredients that are harmless to humans. And, it's effective in keeping your fridge fresh and odorless for long periods. So, you won't have to deal with bad odors that ruin your appetite! You can also use the deodorizer on other objects like lunch boxes or coolers.
It has natural bamboo-activated charcoal that will get rid of any undesirable smells in your refrigerator. As a result, it stays fresh for extended periods of time. Also, it regulates the humidity and conditions within your fridge, so your extra-fresh food will stay that way until you're ready to cook again.
Since the deodorizer uses natural ingredients, it is perfectly safe for you and your family. The product comes with two packs of reusable air deodorizers. Both are relatively compact, so they won't clutter your fridge.
---
Best name brand
Product Details:
1 unit
100% baking soda
Can be hung on surfaces
You can never go wrong with a product from Arm & Hammer!
Arm & Hammer baking soda refrigerator air filter is an excellent deodorizer and food freshness enhancer. It will leave you with a crisp-smelling refrigerator. This clean, white powder absorbs excess moisture and odors in the refrigerator. So, you can keep your food fresher for longer than usual. Its antibacterial properties can also help to keep fungi and bacteria from spreading through your fridge. That will help it stay clean.
The filter comes with a very strong suction cup, which allows you to hang it on basically any surface. With this suction cup, it will be easier for you to put the filter in the middle of the fridge, which will make it more effective. You can also safely use this product around food.
In case you don't know when it's time to replace your filter, this product comes with a replacement indicator. It will tell you when it's time to replace your air filter, so there's less guesswork. That way, you can keep your fridge clean for longer.
---
Best long-lasting
Product Details:
Color: White
Scent: Unscented
Unit count: 2 units
Keep odors away for the whole day with this long-lasting unscented deodorizer!
If you have a particularly smelly fridge, this deodorizer can help. It's made from food-friendly and biodegradable materials. So, it won't pollute the environment or harm you or your family. Also, it's cheap and efficient, which makes it a great addition to any kitchen.
These deodorizers can get rid of smells in a faster and longer-lasting way than most other commercial sprays. While some natural formulas can take a while to start working, these deodorizers will neutralize odors within a few hours. You can be confident you won't be greeted with an awful smell the next time you open your fridge.
---
Best DIY solution
Product Details:
Package type: Bag
Ingredients: Baking soda
Weight: 13.5 pounds
For those who love DIY!
When all the air filters, sprays, and other products fail, there's a simple solution that works in any small kitchen: baking soda. But, we're not talking about any kind of baking soda. You need to ensure you're buying high-quality baking soda. It has stronger odor elimination abilities than its generic counterparts. If you're willing to take the time and use high-quality ingredients, baking soda can be an effective deodorizer for your fridge.
Also, you can use baking soda for more than just deodorizing your fridge. For example, you can use it to remove stains, wash your laundry, and even clean your pool! Just fill a cup of baking soda with water and put it in the fridge — the magic will kick in, and your fridge will be odorless in no time!
This bag comes with 13.5 pounds of baking soda and is resealable for repeated usage.
---
Buying Guide
---
Refrigerator air fresheners come in all shapes and sizes, so it's easy to make a mistake if you don't know what you're looking for. The buying guide below provides some answers to the most common questions.
How To Pick The Best Refrigerator Deodorizer To Remove And Absorb Odors?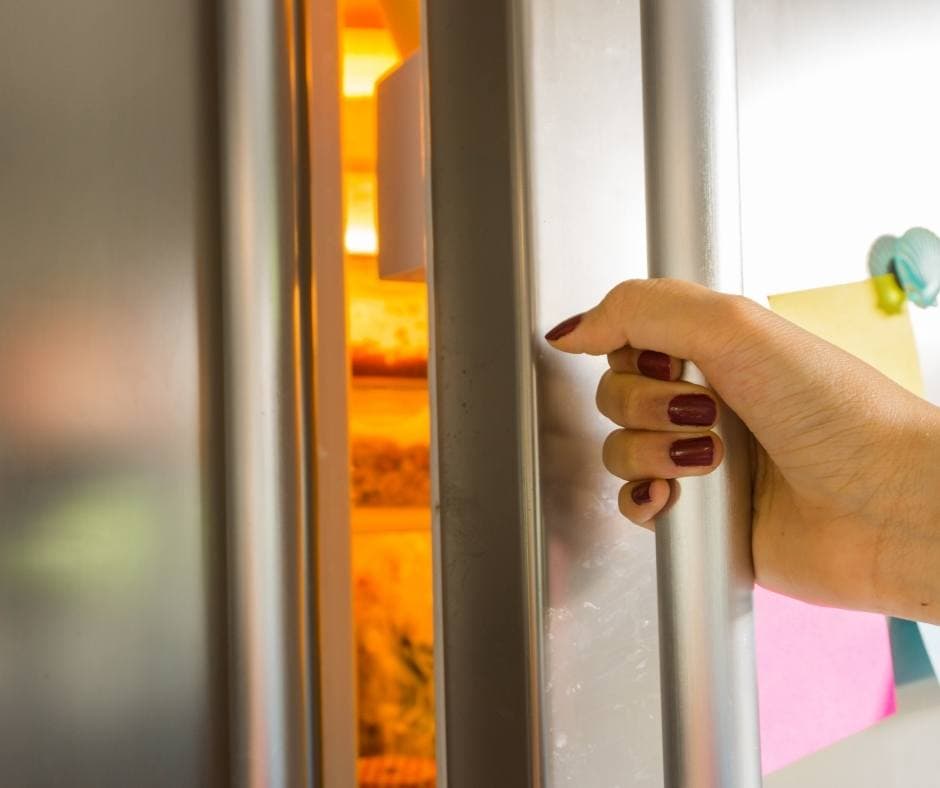 Naturally, each person's definition of the best refrigerator deodorizer will vary. Some might put the deodorizer's eco-friendliness ahead of everything. But, others might prioritize the performance of the deodorizer themselves. The best way to find the right product is to know what you should consider before buying them.
Check The Ingredients
The first thing to consider is the ingredients. There are two main ingredients in a deodorizer: activated charcoal and baking soda. Both have their own advantages. For example, people consider activated charcoal to be a clean and food-friendly solution. However, baking soda is more readily available. The best option for you depends on your own preferences and priorities.
Long-lasting
You should be able to reuse your refrigerator deodorizer many times. That's not just for convenience, but also because it helps protect the environment by reducing waste. Most refrigerator deodorizers are reusable, but you should always check the packaging to confirm that they are.
Some refrigerator deodorizers are only usable within a period of time before you have to replace them. This can be an issue if you are not the type of person that buys groceries regularly. So, you could consider getting a long-lasting deodorizer instead of a pack of many short-lasting ones.
Placement
The next thing to keep in mind is how you can hang the deodorizer in your fridge. In most cases, suction cups will be beneficial because you can easily stick them onto any dry and flat surface. That way, you can keep your deodorizer in the fridge without it taking up too much space. Alternatively, you could put the deodorizer in cups that will help absorb the bad odors and excess humidity.
You should also keep in mind that refrigerator deodorizers aren't permanent solutions. The best way to keep your fridge fresh and clean all the time is taking the time to clean it. This will ensure that the fridge will be free of any potential health hazards as well as bacteria.
Is Activated Charcoal Or Baking Soda Best For Deodorizing A Fridge?
Both activated charcoal and baking soda are popular choices for deodorizing a fridge. They are highly absorptive ingredients that will keep your fridge fresh. Also, the deodorizers will fight off any harmful bacteria.
In terms of effectiveness, activated charcoal has an edge over its counterpart due to its porous surface. That allows it to absorb more organic compounds which prevents odors more effectively. Baking soda changes the molecular structure of many acidic compounds. That helps neutralize the unpleasant smell. And, in general, baking soda is more readily available, especially if you cannot find activated charcoal.
What Is The Best Odor Eliminator With Charcoal?
One of the best choices of odor eliminators with charcoal is the Natural Bamboo Activated Charcoal Fridge Deodorizer. This product comes with long-lasting effects. Also, its small size will take up very little space in the fridge.
The product uses activated charcoal which is safe for your health and won't spoil your food.
Conclusion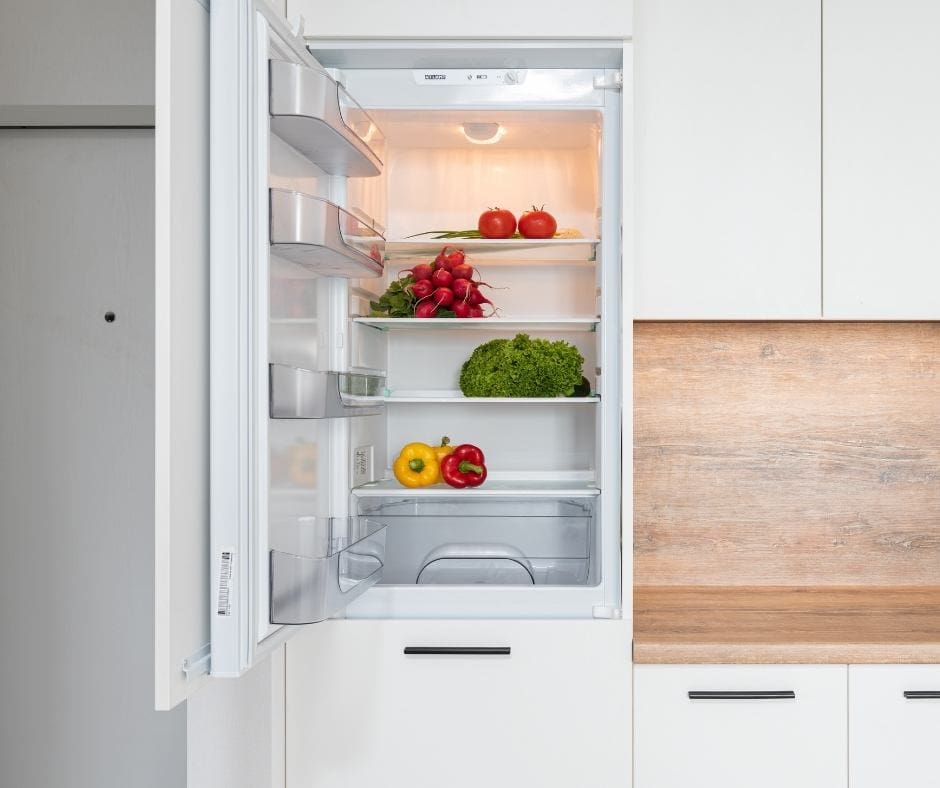 If the fridge is your best friend, then refrigerator deodorizers are definitely your most trusted sidekicks! With refrigerator deodorizers, you will be able to keep your food fresh and your refrigerator clean for long periods of time without having to regularly maintain the fridge. Whether you need baking soda-based solutions or prefer charcoal, the above options will meet your needs.
Our top pick is the Natural Bamboo Activated Charcoal Fridge Deodorizer. It not only deodorizes your fridge quickly, but it will also keep your foods fresh. You can even put it in your lunch boxes, making it a great all-around choice!