When it comes to buying a reclining sofa, there are hundreds of options out there. Alongside choosing color, style, and fit, you'll need to select which brand to go for. Considering the vast quantity of brands out there, I'll break down the best reclining sofa brands.
These brands made the list for their commitment to quality. Each of them has unique and durable designs that will bring a new life to your home. Many of these brands also offer warranties on their reclining sofa products.
In no particular order, let's go through some of the best reclining sofa brands out there. I have picked these for their style, price, and commitment to comfort.
In This Article We'll Discuss
Reclining Sofa Brands
Ashley Furniture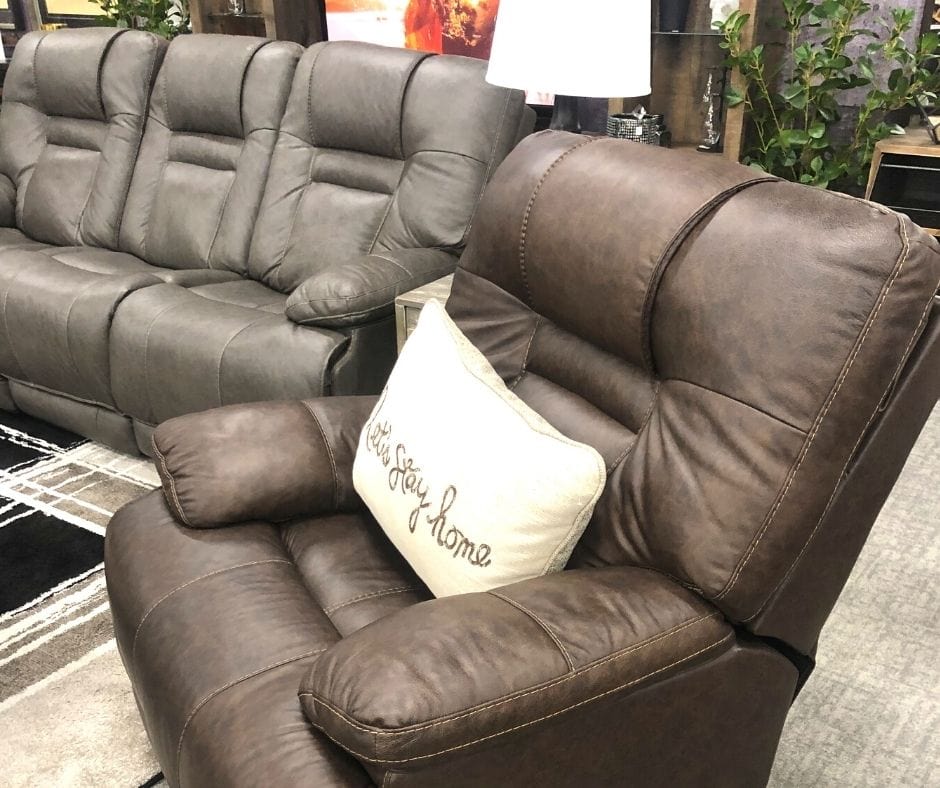 First founded in 1945, Ashley Furniture has become a household name in the industry. Providing everything from mattresses to lighting, Ashley furniture can fulfill any order.
Known for their beautiful reclining sofas, Ashley Furniture will have something you love. At a range of price points, starting at $600, they provide a range of colors and styles.
Another positive of buying from Ashley Furniture is that they offer installment financing. That means you won't have to pay the full cost upfront. You can pay over 12 months, paying a fraction of the full price each month.
As of 2018, Ashley HomeStore has over 800 branches. While mainly based in America, there are stores around the world. Sites include Mexico, Canada, Central America, and Asia. They also have a feature which shows you the closest store to you.
Ashley Furniture also offers a fantastic warranty program. For your sofa cushions, you'll receive a 1 year warranty. They cover the recliner mechanism under their warranty for up to 5 years. The frame used in leather or upholstered products also has a full lifetime warranty.
There is also a one year labor coverage for the majority of products that Ashley Furniture sell. You can rest easy knowing Ashley Furniture will replace any damages to your sofas.
If you're looking for a reclining sofa built to last, Ashley Furniture is a great option.
Homelegance
Established in 1984, this Fremont based company has become a furniture giant. Their designs and furniture span throughout the United States and Canada. Homelegance has grown over the years, now having multiple branches across America.
In California, they have sites in Fremont and Santa Fe Springs. In Texas, you can find a store in El Paso, Grand Prairie, and Houston. They also have one branch in Illinois, Georgia, New Jersey, and Florida. Find your closest branch.
Internationally, if you're based in Canada, you can also find stores in Concord and Vancouver.
Just like the name implies, Homelegance has become renowned for their stylish designs. Each one of their reclining sofas is stunning, built of many reclining pieces. The balance of aesthetics and durability is what makes this brand a family favorite.
Homelegance also offers a selection of warranties that you acquire with your purchase.
For any upholstered product, you'll receive a one year warranty. Specifically for recliner mechanisms, you'll also have cover for a year after buying.
Always trying to improve upon their designs, there are consistently 'New Arrivals'. Alongside this, having been around for 35+ years means there are ample designs to choose from. Inquire in a store near you or order online, ensuring that you find something you love.
Wayfair Brands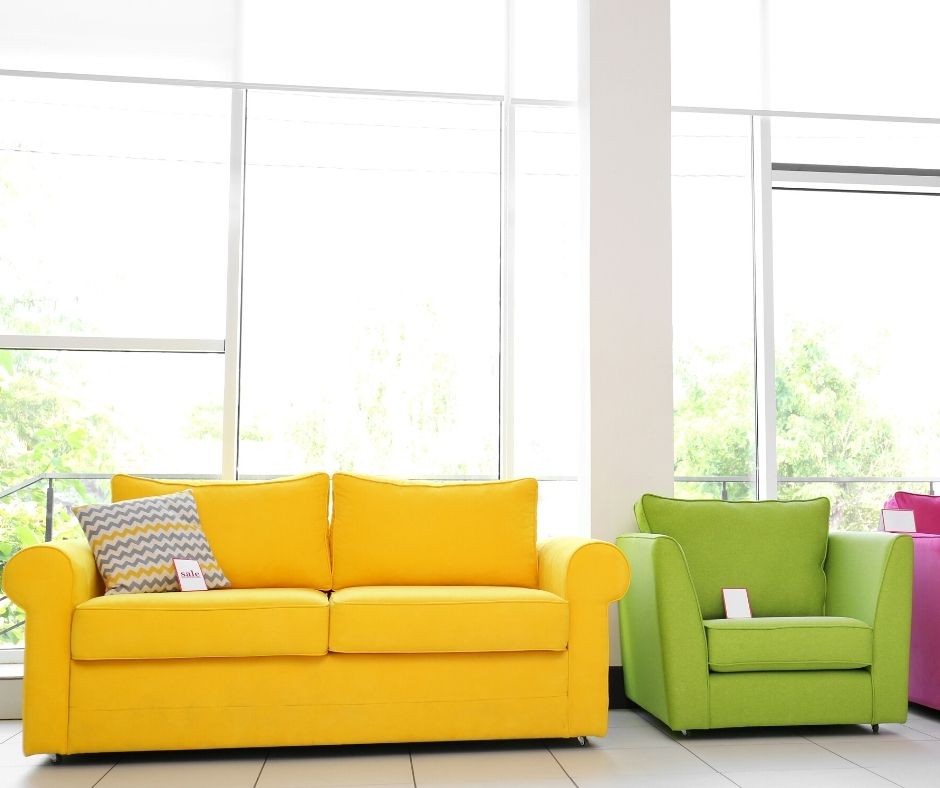 Wayfair Brands is a single company that owns several other furniture companies. They split up the furniture based on unique style and purpose. In 2002, Steve Conine and Niraj Shah formed Wayfair Brands. Since then, the company has grown into one of the largest retailers in America.
While their headquarters are in Boston, Wayfair is operating all over the US and around the world.
Wayfair devotes a portion of its revenue back into community building. Ever since 2004, they have begun to expand their efforts in charity work. This is both an international and local effort. Their Charitable giving Program funds several nonprofit agencies each year. You can find the full list of over 100 organizations here.
Partnering with 'Habitat for Humanity', they build affordable homes around the globe. Their humanitarian efforts show how your dollars can give back to the world.
Locally, they have partnered with Cradles to Crayons. Together, they focus on providing children in low-income situations essential items for school.
Wayfair also partners with Family Aid Boston. They focus on preventing and ending homelessness.
Finally, Wayfair partners with the More Than Words association. This is a foster program that attempts to empower young in precarious situations.
Wayfair employs almost 17,000 people. Alongside this, they won the Forbes 'Most Promising Company' award in 2012. Stats like these make evident their commitment to quality.
There is currently only one physical Warfair store. You can find that store in Natick, Massachusetts. However, they are primarily an online retailer. You'll be able to ship your items around the globe.
Red Barrel Studio
Red Barrel is the Warfair store that focuses on vintage style products. They describe themselves as contemporary construction meets vintage. All of their products are deep brown, black, and white colors. Creating chic designs made to last, Red Barrel is proud of their vintage style.
Latitude Run
The classic designs of Latitude Run bring an urban feel to your home. With sharp, clean lines and popping colors, this style will light up any room.
This Wayfair Brand is perfect for loft rooms, as well as urban living spaces. Latitude Run takes influences from urban and industrial aesthetics. The final products are sleek and beautifully finished.
Darby Home Co
The most traditional of all Wayfair brands, Darby Home Co goes for the all American feeling. By using dark wood and earth tones, Darby Home Co brings furniture to life. The classic patterns used will blend flawlessly into any space.
Darker colors and blocked patterns ensure a stylish finish to every product.
If you're looking for something classic and timeless, Darby Home Co will be the best place to begin.
Winston Porter
Winston Porter is the midpoint between Latitude Run and Darby Home Co. Winston Porter takes influence from the urban style of Latitude Run. Alongside this, they take inspiration from the classic design of Darby Home Co.
Their designs are traditional with clear silhouettes. This allows furniture to blend into any setting, with models that will match any scenario.
They rely on muted color palettes. They also like using geometric prints. Both of these factors culminate in a stunning final design.
Warfair Brands build every piece of furniture to last. Durability and comfort are at the forefront of their game plan.
La-Z-Boy
Over 90 years ago in 1927, cousins Edward M Knabusch and Edwin J Shoemaker founded La-Z-Boy. Since then, La-Z-Boy has grown into an international sensation. Known throughout the Americas and across Europe, La-Z-Boy supplies all forms of furniture.
The founders of La-Z-Boy created the first recliner in 1928. They hoped to create a design that would allow people to relax better. The idea spread across the globe, sweeping the world off its feet. Considering they created the first recliner, the brand has had a long time to perfect their style.
One element of the La-Z-Boy structure which is fantastic is how independent the parts can be. You are able to move the footrest and backrest independently of each other. That means you can position your recliner in any shape you desire.
La-Z-Boy is so confident in their furniture prowess that they offer a 10 year warranty on all products. All furniture you buy from them will last you long into the future.
There are stores around America and throughout the UK.
Their website allows you to filter by Color, Material, Price, Seat Width, and Seat Height. Due to this, you'll be able to find exactly what you're looking for.
La-Z-Boy is one of the best furniture brands out there.
American Signature Furniture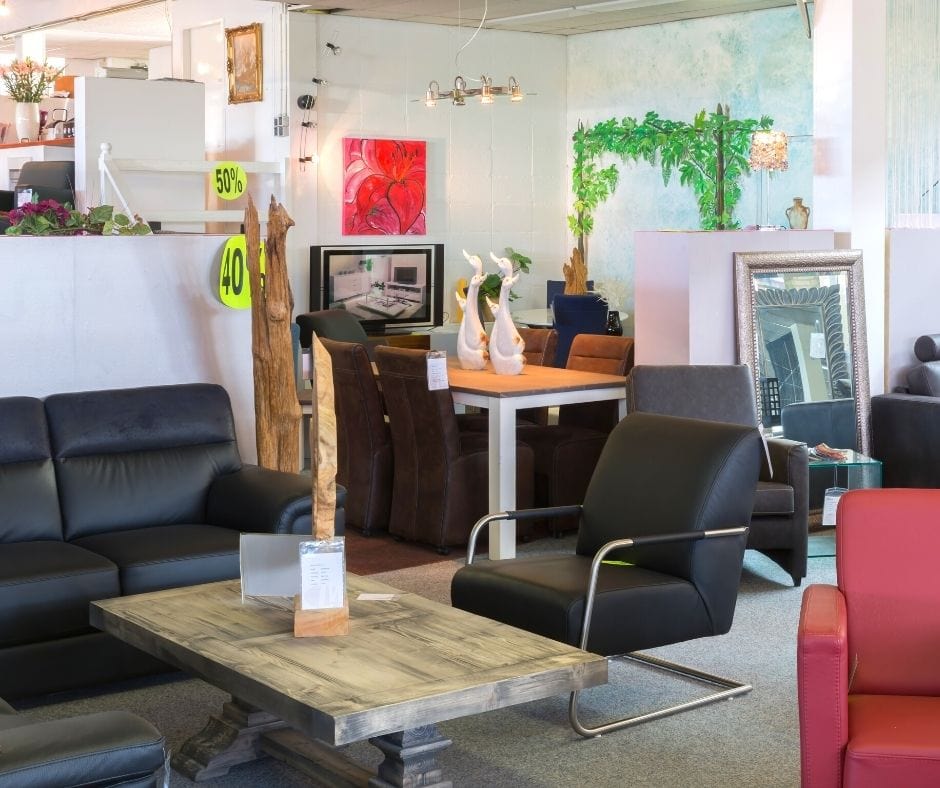 Established in 1948, American Signature Furniture seeks to furnish homes around the world. They pride themselves on high-quality pieces at affordable prices. This extends even to their Ultimate Comfort Collection. Constantly putting on deals and sales promotions, there is always something to browse.
American Signature Furniture offers a 5-year protection warranty. This covers damages to fabric, leather, and wood pieces.
With stores in over 17 states, make sure to check out which location is the closest to you.
Jonathan Schottenstein is the current president of the company. He said he wanted to help 'customers turn their houses into homes, one perfect piece at a time'. American Signature Furniture has a clear devotion to customer experience. They have an incredible range of reclining sofa designs.
They upholster their products in 36 colors. That intricacy gives you a huge range of options to choose from. You'll be able to find a color that matches any aesthetic and background you need.
With a 0% financing scheme and a trackable shipment number, you'll be able to pay and deliver exactly how you want. If you're looking for a cheaper product, American Signature Furniture could be for you.
RecPro Charles
RecPro Charles is a little more expensive than other brands. If you're looking for a perfect couch, made with the best materials, RecPro Charles is the brand to go for. Each recliner has everything you could ask for, standing out among competing brands.
If you have a big budget, RecPro Charles gets the job done. They build each piece of furniture with a Suprima covering, granting ultimate comfort. This luxury line of furniture offes the highest quality products.
Located in Bristol, Indiana, RecPro is the largest producer of RVs in America. This brand offers sleek designs that fit neatly into your home or RV.
Coming in a range of styles and colors, there will definitely be something that catches your eye. RecPro Charles pride themselves on the durability of their products. Comfort is also a key, constituting another basis of their products.
They fit every product with the RecPro Charles patented bounce-back fill. This material is supportive and incredibly soft, providing maximum comfort. The frame is also lightweight, weighing considerably less than other recliner sofa brands.
Divano Roma Furniture
Located in the North West of the U.K, Divano Roma Furniture prides itself on high quality products at low prices. They are a wholesale supplier of furniture products, ranging from chairs to beds. Each of their designs comes in several colors, allowing for personal customization.
They frequently bring out new products, meaning there will be something of interest. These sleek products are artfully created to light up any room and provide comfort to the user.
Southern Motion
Established in 1996 in Mississippi, Southern Motion has taken over America. They have a commitment to high-quality products that ensure comfort. With independent retailers throughout the US, Canada, and Mexico, find a store near you.
The name stems from a painting by John R. Carlson, eponymously titled 'Southern Motion'. It depicts six rocking chairs in a line over a forest background. That inspired Co-founder Guy Lipscomb to name the company.
They also pride themselves on charity work. They have partnered with The American Cancer Society's Relay For Life movement. Their goal is to end cancer and develop research in that field. They have raised over $1.7 million as of November 2019. That makes them the third-largest contributor in the nation.
All money donated by Southern Motion goes into investing in cancer research. Part of your money will go to a good cause.
Southern Motion also offers a series of warranties for their products. They guarantee fabric and leather for up to a year from the date of purchase. This is the same for electrical components.
Lift chairs are under warranty for three years from the date of sale. There is also a five year warranty on cushions and wooden frame components.
Southern Motion also offers a lifetime warranty on parts of the reclining mechanism. This is great news for you recliner lovers out there.
If you're looking for a durable and comfortable recliner, Southern Motion may be for you.