Quorum has been producing high-quality fans for years. If you're looking for an easy way to cool down your house in the summer, you should get a ceiling fan. There's a huge range of ceiling fans out there, which is why we've created this list of the best options.
The best Quorum fan for you will depend on what you're looking for. If you want a large scale industrial model, you can't go wrong with the Transitional 72″. This fan is large enough to cool down large rooms because it produces a large amount of airflow.
If you want something a little smaller, then we recommend the Estate 30″ Ceiling Fan. This old-world design is perfect for any areas smaller than 100 sq. ft., so it's perfect for personal offices, kitchens, and living rooms.
The 7 fans we've selected combine the very best features of Quorum. Each of them is excellent for their own reasons, and we've selected a range of distinct styles, so you can find what's best for you. If you're not sure where to begin, we recommend taking a look at the Buying Guide.
In This Article We'll Discuss
7 Best Quorum Ceiling Fans
---
7 Best Quorum Ceiling Fans
---
Best Rustic Windmill Design
Product Details:
12 L x 6 W x 16.46 H inches
15 blades (60-inch sweep each)
30-degree blade pitch
Downrod only
This Quorum fan works both indoors and outdoors. And, you can control both the fan and the central light with the remote control. This control is included and only needs batteries.
The fan measures 12 L x 6 W x 16.46 H inches. Quorum uses metal to make this fan and they finish it in a bronze color. With 15 individual blades and 6 speeds, you can set this fan to any airflow you'd prefer. Each of the blades has a 60″ sweep with a 30-degree blade pitch. Also, they include the downrod that attaches the fan to the ceiling.
That said, the fan can only use the downrod. You will not be able to use a hugger adapter with this fan.
---
Best with Large Light
Product Details:
Modern contemporary design
12 L x 6 W x 18.46 H inches
Large light
Silent
Good for small rooms
5 blades
This fan comes with 5 blades and has a modern style. The central light fixture protrudes downwards, creating a focal point.
The fan measures 12 L x 6 W x 18.46 H inches. This is a smaller fan and it's great for rooms of 100 sq. ft. or less. The fan is also completely silent, meaning you can use it as you drift off to sleep.
---
Best Industrial Style
Product Details:
8 blades
72-inch span
18.5 inches in height
Central light fixture
3 light settings
Only indoors
Industrial aesthetic
This is an industrial style fan that's great for office spaces. This fan is very large and has a span of 72 inches and 8 blades! The fan is 18.50 inches tall and hangs down from the ceiling.
The transitional light in the center changes between three light settings. In addition, the whole fan has a Satin Nickel finish that creates a light industrial aesthetic.
The fan is only for use indoors and in dry climates.
---
Best Wooden Style
Product Details:
Hangs 12 inches from the ceiling
30-inch diameter
Old World wooden style
Rosewood blades
Walnut finish
If you're looking to tap into the past, then this "Old World" wooden aesthetic is for you. The six fan blades are all made from rosewood with a walnut finish.
The fan is hardwired into the ceiling and hangs down 12 inches. It's 30 inches in diameter, making it one of the smaller fans on this list.
The fan produces 3690 cubic feet per minute of airflow. This is more than enough to cover a room of under 100 sq. ft. And, excluding the central light fixture, it consumes 53 watts of electricity.
---
Most Elegant
Product Details:
19 L x 13.3 W x 11.4 H inches
Ornate pattern design
White color
Inside use only
52 inches in diameter
If you're looking for an elegant design, this is your best option on the list. This 52″ ceiling fan is part of the Empress collection. It includes ornate patterns and is porcelain white.
The fan measures 19 L x 13.3 W x 11.4 H inches. There are 5 blades, each with a spiral pattern at the base.
This fan is only for indoor use. The safety records give this a safety use of 'Dry' climates only.
---
Best Art Deco Style
Product Details:
6 blades
Art deco
White color
18.05 L x 11.15 W x 7.6 H inches
3350 CFPM
3 speeds
No controller
This fan comes with 6 individual blades, all finished in studio white. This gives the fan an art-deco aesthetic. The fan blades are paddle-shaped and have wide endings. In addition, this fan measures 18.05 L x 11.15 W x 7.6 H inches.
The fan has an airflow of 3350 cubic feet per minute and you can choose from three distinct speeds. The Medallion fan doesn't come with a remote control, so you'll have to buy an additional controller.
---
Best for Patios
Product Details:
52-inch diameter
6 speeds
Remote control
Bronze and Dark colors
Downrod mount
This Quorum fan will cover your outdoor patio. With a safety rating of 'Damp', you can use this in both wet and dry locations. You can install this fan using a downrod mount.
The fan has a large diameter of 52 inches. This is more than enough to whip up a strong breeze. You can select from 6 speeds to customize how much airflow you're getting, and it also comes with a remote controller.
The fan has 10 bronze blades. In addition, the central panel that connects all the blades is dark, which contrasts nicely with the bronze.
---
Buying Guide
---
How to pick the best Quorum ceiling fan?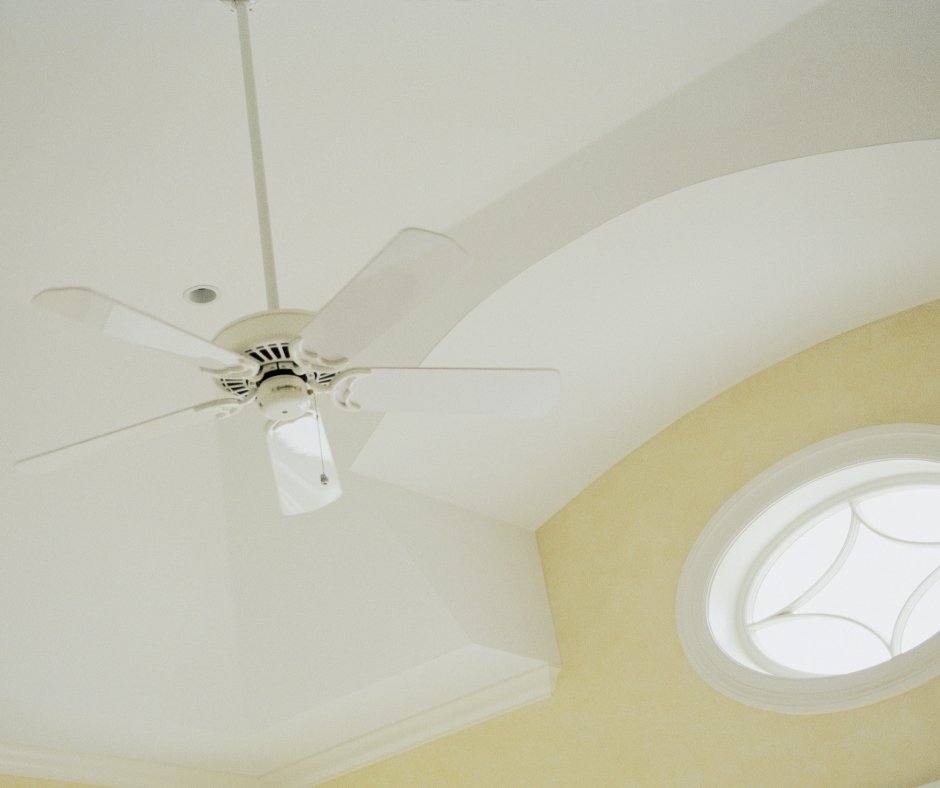 Before buying a Quorum Ceiling fan, there are two questions you need to ask yourself. First, where are you going to put the fan? Second, what style are you looking for? Let's take a look at these questions in more detail.
Location
It's important to consider the location of your fan because that will change a few core characteristics about the fan you choose. For example, if you're going to be placing it in a room under 100 sq. ft., then a smaller fan will suffice.
Alternatively, if you're trying to fill a large or industrial-size space, then you need to get a larger fan. These larger fans have more blades and can generate more airflow, which will keep your space cool.
In addition, you need to double-check if your fan can go outside or not. While some fans on this list are approved for outside use, most are not. Be sure to check the safety rating on the fan; look for 'damp' – this indicates both internal and external use.
Style
Having been around for so many years, Quorum has developed a wide range of product designs. You'll be able to browse through modern fans, industrial fans, or "Old World" fans.
Make sure you pick a style that fits in with your brand décor. With all the choices on this list, you're sure to find something you'll love.
Is Quorum international a good brand?
Quorum has been around for several years. During this time, they've established themselves as one of the top fan makers in America. They rival brands like Harbor Breeze and Monte Carlo.
They're especially famous for their 'International' range of fans. These fans take style inspiration from different countries around the world, and you can find some of their very best fans in this collection.
In general, Quorum is a solid brand. While they're not the best in the industry, they're definitely a top competitor.
Who makes Quorum international ceiling fans?
The whole international range (featuring Windmill, Galveston, Proxima, and Chateaux) is made by Quorum in their own factories.
Where are Quorum ceiling fans made?
All the Quorum fans are made in Fort Worth, Texas, U.S.A.
Conclusion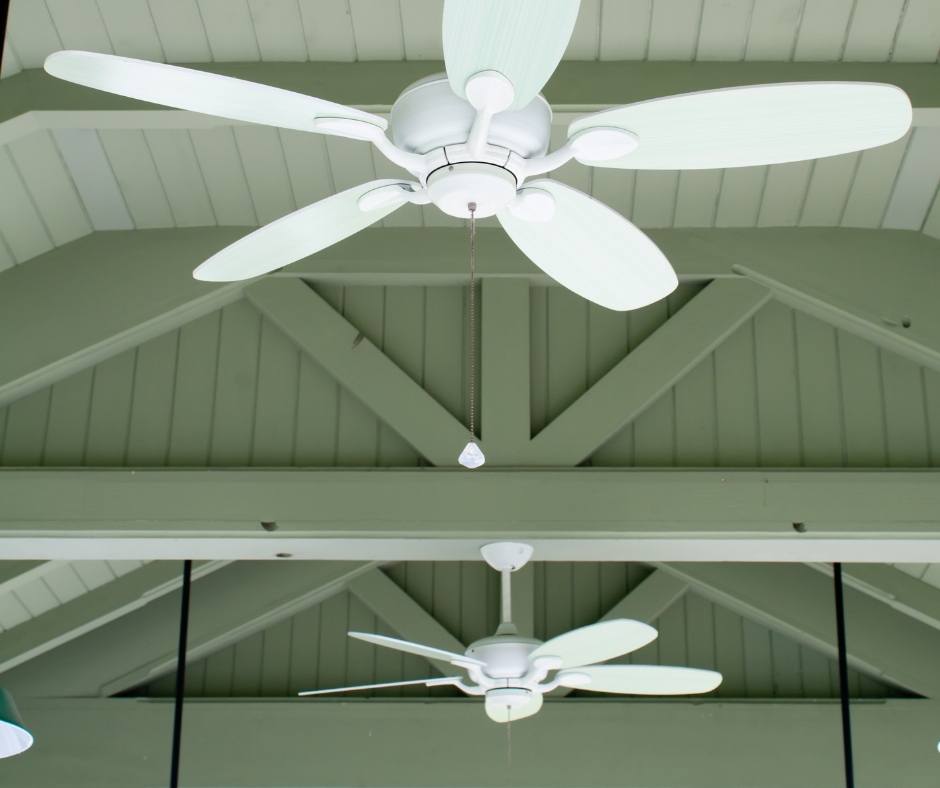 This list contains the 7 best Quorum fans you can find on the market. We've purposely chosen a wide range of styles and each one is beautiful in its own right. With the huge variety of styles on the list, you're sure to find something you'll love.
If you're looking for our recommendation, we would go for the Restoration 52″ model. Although it's large, what we love about this ceiling fan is you can use it inside and outside. That versatility isn't something you see from a lot of ceiling fans. It's 52″ diameter is also wide enough to generate a lot of airflow and keep you cool!