Poster hangers are a fun way to hang a poster. They come in many styles and each have their own purpose. A poster hanger needs to look stylish but also be functional and hold up the weight of whatever material you are putting in it.

Poster hangers are an essential part of home decor and most commonly seen in bedroom and offices. There are wood designs that look great in any place of a home. Some come in magnetic options which are convenient but only work with thin and light posters.
People don't put much thought when purchasing poster hangers and poster frames because they are cheap. So, you can simply toss them away and buy more if you don't like. However, this article will help you make the best decision so you don't have to make a mistake. Many people just want some that is convenient. Wrong! It's important to make sure your poster hanger goes with the rest of your decor. Also, it need to match and hold up what you are putting in it. There are many things you should consider when purchasing a poster hanger.

In This Article We'll Discuss
All You Need to Know About Poster Hangers
No poster hanger will be perfect for every situation but using this guide you can pick the right one for each setting. Consider these factors.
Size: What size is your poster? Do you want the dimensions of the poster to match exactly to the poster frame? The poster can be smaller than the poster hanger but a hanger smaller than the poster will almost always look terrible.
Weight and Thickness – How heavy is your art or poster? How thick is the material? It is important to consider this when selecting a poster hanger because some are not compatible with heavy or thick art/posters.
Material & Style: What type of home decor style are you going for? What combination of art or poster are you looking for? Is your home decorated in farmhouse style? Do you prefer industrial? Will it be in an office or in a bedroom? Make sure the material of the poster you pick matches the home decor stle you are going for.
Wood – Wooden poster hangers look great in many different decor styles. They can be the most versatile so if you need a safe pick go with wood. They come in different color options as well. Wooden poster hangers are very cozy.
Metal – Metal poster hangers look sleek, professional, and modern. They work well in office settings and industrial style homes. They are sleek and poster images with cold blue tone colors look better with a metal poster hanger
Magnetic – Magnetic poster hangers come in wood, metal, and no show alternatives. They are convenient and easy to use because the magnet will hold the poster hanger in place. They tend to not work well for heavier art or thicker printed artwork.
No show/command strip – No show poster hangers work well if you don't want to put nails in the wall. They only work well for light art. If you are framing the poster, make sure it is a light frame.
Color – Most poster hangers come in neutral colors which go with a majority of colors. It is more important to determine what style to go by depending on your home decor style. Example: Wood goes with shabby chic, country, coastal decor. Metal/Aluminum goes with industrial, modern, minimalist decor.
[table id=1 /]
Top 11 Best Poster Hangers 2019 – Complete Chart
Best Wooden Poster Hanger
The Swoodz Magnetic Poster Frame was by far my favorite. The packaging was sleek and gift-able. It also had the smoothest finish and was the thickest of the bunch. The thicker wooden frames helped the poster stand out.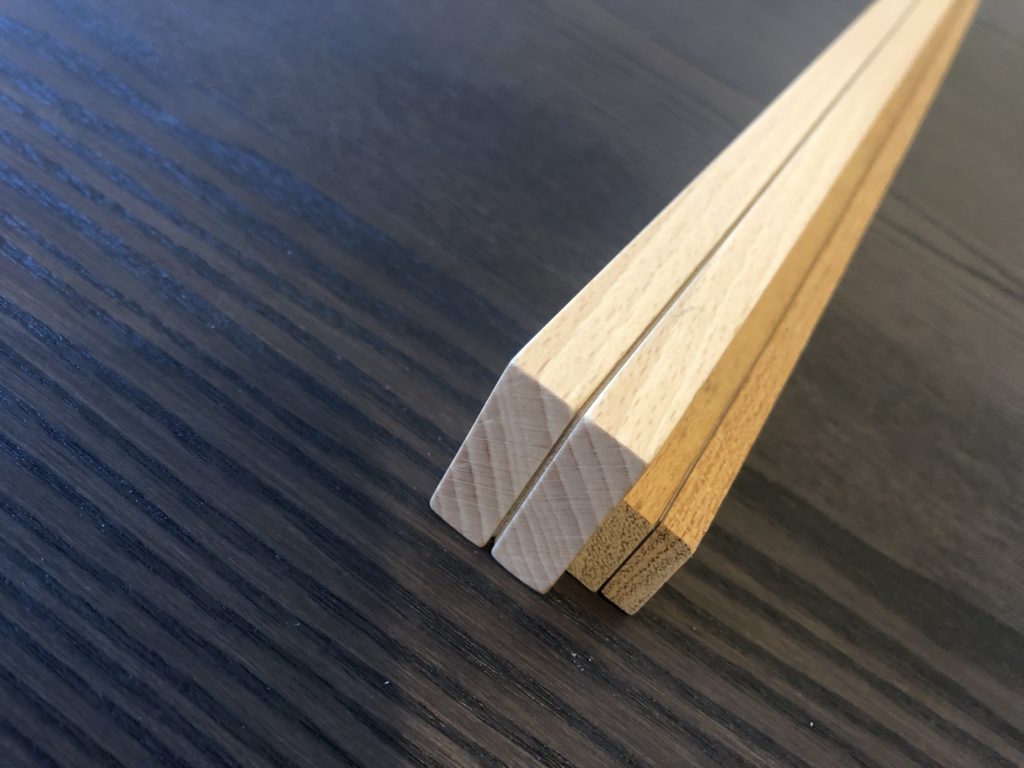 It had a unique feature that has two screws on each of the frame to help it grip poster materials. With the other poster hangers, the magnets weren't strong enough to hold heavier and thicker poster frames.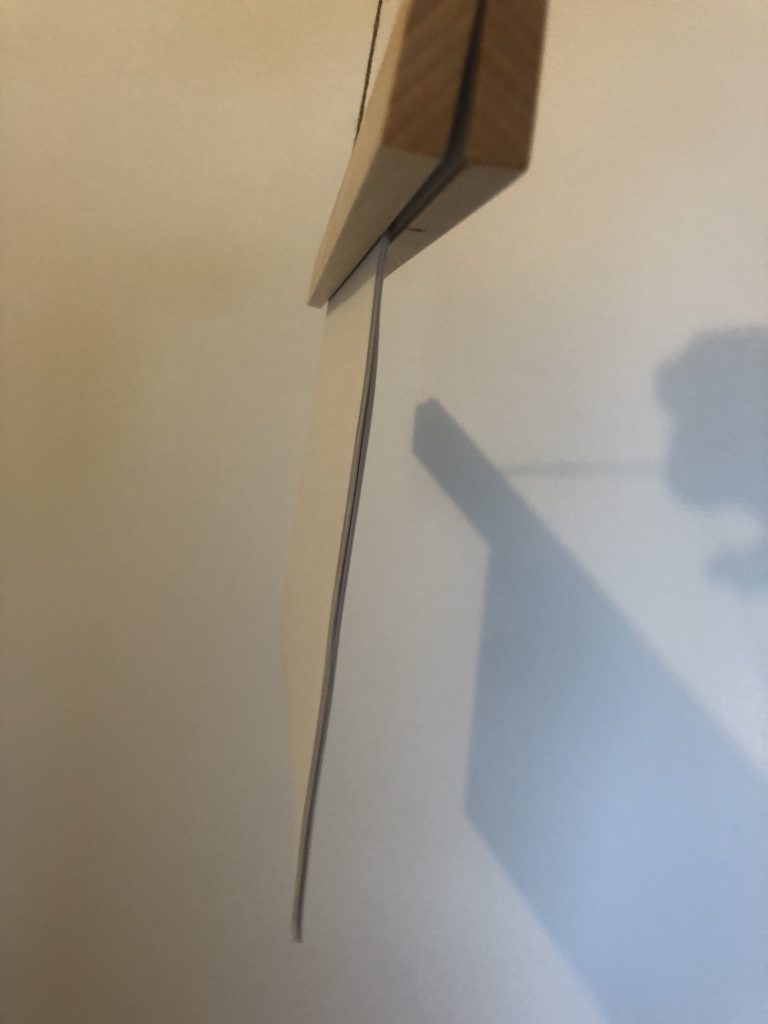 Pros
Smooth Finish
Heavy Duty – Held the most weight
Easy to set up
Best looking
Cons
More expensive that some of the others but worth the cost
The Benjia magnetic poster hanger is perfect for use in most situations. It is the lowest in price so it is the best budget poster frame as well. It comes in 4 colors. It is light and small in size.
It is best for light and thing art or posters. It comes with magnets that will hold the poster together. There is a soft material on the inside to protect the art or poster. It comes with a rope to hang it from the wall. No screws included so you will need to buy those.
It is best for light and thing art or posters. It comes with magnets that will hold the poster together. There is a soft material on the inside to protect the art or poster. It comes with a rope to hang it from the wall. No screws included so you will need to buy those.
Material
Wood and has Magnets to hold art together comes with rope material to hang
Pros
Light weight
Easy to set up
Magnets hold poster
Low Cost
Cons
Not suitable for thick posters
Not suitable for heavy posters

Best For Large Art or Posters and Scratch Off Maps
The Landmass poster hanger comes in large sizes which makes it good larger art and posters. It comes in one wood color. It is often purchased to frame scratch off world maps
It looks modern and works well for many maps. Not suitable for heavy art or posters because it uses magnets to hold as well. It is simple and looks nice
Materials
The materials are wood and it uses magnets to hold the poster. It comes with a rope to hang. It comes with 1 hanging nail.
Pros
Comes in Large Szies
Modern Design
Good For Scratch off Maps
Cons
Not suitable for heavy posters
Not suitable for thick posters

The Banner Hanger poster rails has a sleek aluminum finish which makes it great for offices and modern decor. Also good for clasrooms. Aluminum material is long lasting so you can keep reusing it.
It comes in 36 or 48 inches so it is good for very wide posters. It is not a good option for thicker or heavier posters. It's best for something about the widtch of a laminated sheet or standard poster material.
Materials
Made out of aluminum. Comes in a sleek modern finish. The eyelets will show above the poster and it will be hung from there. Doesn't seem to come with screws.
Pros
Sleek aluminum design
Good for office, classroom, and modern decor
Cons
Not good for thick or heavy poster materials (thicker than standard poster or laimnated sheets)
Command poster strips are a good invisible way for you to hang posters. The command strips go behind the poster so you can hang it without a frame. It gives the most minimalistic look.
They also work on up to 16lb frame if you use several of them. You can hang several posters with one pack making them technically the least expensive. If you are hanging several posters.
The command strips also don't damage walls. If you don't want to put a nail or screw in the wall we recommend them for you.
Material
Made out of plastic and adhesive material. Won't show on another side of the poster.
Pros
Least expensive option especially if hanging multiple posters
Works for heavy and thick posters
Doesn't damage wall
Cons
Not the most decorative option
Only work on certain types of walls

The sticks magnetic poster frame hanger comes in the most finished and modern style. It comes in walnut, oak, black, and white finishes. It goes drilled into the wall. There is no string included so it does not hang.
It comes with the screws and anchors to hang it. Like other magnetic hangers, it is best for thin and light posters. Anything to thick can impact the magnets.
They have a higher end look so they're good if your putting expensive and elegant appearing posters or art in them.
Materials
Made of solid hardwood but kind of wood not stated. Uses magnets to hold a poster.
Pros
Modern high-end appearance
Comes with screws and anchors
Minimalist design without a string to hang from
Cons
One of the more pricer options
Not suited for heavy art or posters

The goKelvin hanging rails for posters are good for an office or modern decor style. They come in PVC plastic instead of aluminum. It's a good alternative if you don't prefer aluminum.
It is not recommended if you want to keep the poster in mint condition. The clamps will put a slight dent on the edges of the poster or art work. They can be used on papers up to 1/16 inch thick. Again, not good for thicker art or posters.
Materials
Made from PVC plastics and the hanging clips are a clear polycarbonate.
Pros
Easy to use and strong grips on poster or art
Can hang two posters from the top with one purchase. They just won't have the bottom rail
Comes with hanging clips
Cons
Only suitable for 1/16th thickness
Doesn't come with hanging screws or nails

Goodhangups poster and picture hangers are a good option to hang posters and not damage the wall. They are budget friendly as they come in packs of 8 +. An 8 pack is good for 2 posters.
They are only good for very light and thing pieces of art or posters. They don't damage the poster. Usable on multiple surfaces
Some people seem to have issues with the adhesive material used to stick the tabs to the wall.
Pros
Easy To Use
Won't Damage Poster/Art/Picture
Won't Damage Wall
Cons
Some people seem to have issue with it sticking to the wall