Selecting the best padded toilet seat for your home bathroom can add an attractive and comfortable element of decor to the room. These affordable and durable soft seats add a pleasing sense of luxury to your bath's interior. If you choose a foam padded seat, which many people consider the ultimate padded toilet seat design, you and the other members of your household will enjoy the added plush comfort of the extra padding.
These cushioned seats are especially comfortable for people with back pain and often stay warm in cold weather. Some padded models are ultra-thick to make low toilets easier to use for older people or anyone with limited mobility. Small children are attracted to these padded seats, and they are often anxious to complete "potty training" and graduate to using the "big soft seat."
The top pick padded toilet seat is the mayfair toilet seat with chrome hinges. The metal hinges will keep in functional for a long time as well as adding a touch of stylish flare. It also ensure a tight fit when adding it to a toilet.
If it's not available or you prefer plastic then the Mayfair 13EC soft toilet seat is the runner up. It's a great bang for you buck and you just miss out on the chrome hinges. It also comes in the most color options.
In This Article We'll Discuss
Table of Contents
The Top Padded Toilet Seats
| Picture | Name | Feature | Price | Rating |
| --- | --- | --- | --- | --- |
| | MAYFAIR Soft Toilet Seat with Chrome Hinges | Best All Around – The comfortable design it durable and long lasting. The metal hinges and comfort padding make it the top pick. It's also easy to install. | $$ | 5.0 |
| | Dorigan Home Service Premium Bone Soft Toilet Seat | Best Runner Up – This bone colored padded toilet seat offers a different color option than the other seats. All the benefits of the mayfair top pick minus the metal hinges. | $$$ | 4.8 |
| | MAYFAIR Soft Toilet Seat with Embroidered Butterfly | Best Unique Design – This padded toilet seat comes with an embroidered design that really makes it stand out from the pack. | $$ | 4.7 |
| | MAYFAIR 13EC 000 Soft Toilet Seat | Best Budget Pick – This padded seat is highly functional and the best bang for your buck. You mainly lose out of the chrome hinges which can impact longevity. If you prefer plastic or the top pick isn't available it's the next go to. | $ | 4.7 |
Features
Toilet Bowl Size Options: Round, Elongated
Core: Molded Wood Core
Material: Plastic & Metal
Hinges: Metal
This stylish padded toilet seat from the Mayfair brand has a sturdy wooden core and classic chrome-finish hinges. It is an elongated seat design made of cushioned vinyl designed to fit most standard-sized elongated toilets. This seat is American-made with the use of eco-friendly materials and manufacturing processes.
Its classic style chrome hinges will not tarnish and are designed to complement the finishes of your bath fixture hardware. The metal hinges included with this model are for ensuring durability for long-term use. They are also easy to secure in place with a screwdriver. This makes the toilet mount simpler for novices to install without damaging the toilet or seat.
This seat will not loosen once its hinges are well-tightened. This attractive super-soft seat model is available in pristine white. This model is not a "Family Style" seat with an attachable potty seat for small children's use. However, you can easily attach a potty seat for your youngster if needed.
This soft seat can be cleaned quickly and efficiently with the use of soap and water or a mild hygienic cleanser. For total comfort, the seam on this soft seat design is at the bottom next to the bowl rim. This soft toilet seat design is also suitable for use on a bidet toilet. Although this seat does not have a soft-close lid, the soft seat ensures a soft, nearly soundless close for keeping your home quiet during sleeping hours.
Who is this compact toilet ideal for?
This toilet is perfect for someone who wants an affordable compact toilet with a no headache installation. This is the best all around option.
Pros
Even soft-seat fanatics find this seat very comfortable with plenty of cushioning.
This padded seat supports individuals of all body weights without denting or losing its thickness.
This cushioned toilet seat is easy to install and fits snugly on the toilet.
This seat stays warm during cold winter temperatures, offering reliable comfort during use.
Durable molded wood core
Features
Toilet Bowl Size Options: Elongated
Core: Plastic
Material: Plastic
Hinges: Plastic Hinges
This extra-soft toilet seat design from Dorigan offers easy installation and upkeep. It includes a padded lid as well for extra-quiet and safe closing. It can be cleaned easily with the use of a soft cloth or sponge and mild detergent or an antibacterial cloth or cleaner.
The additional cushioning also elevates this seat slightly, making it more comfortable for use by tall people. The extra padding also keeps this seat warmer than most for more "creature comfort" on winter's freezing-cold days. This seat is sold with only two bolt-supports for attaching it to the toilet. However, the seat stays secure when tightly bolted.
As a stylish modern elongated seat design, it has a wooden core. The well-cushioned seat is made of anti-microbial, heavy-duty embossed polypropylene. This material can withstand high impact and is resistant to surface damage by chemical cleaners. This seat is also ergonomically structured for optimal comfort and lasting quality.
Its adjustable plastic hinges can be fastened easily with the use of a screwdriver. All hardware  is corrosion-proof and is self-aligning for a perfect, secure fit on your toilet. This attractive bone-colored soft seat is closed in the front, yet it offers the comfort of extra seating space for large users.
Who is this compact toilet ideal for?
This toilet is perfect for someone who wants an affordable compact toilet with a no headache installation. This is the best all around option.
Pros
This seat wears well and does not flatten and become thinner or less soft with regular use.
Cons
The all-plastic mounting system of this soft seat may not last as long as the seat does.
Features
Toilet Bowl Size Options: Round
Core: Molded Wood Core
Material: Plastic
Style: Butterfly, Blue Daisy
Hinges: Plastic Hinges
This cushioned vinyl toilet seat is from the Mayfair brand, which is committed to producing high-quality products. This company's goal is to provide homes across North America with new, innovative styles made of durable, safe materials. This soft seat is composed of earth-friendly materials and was made with the use of eco-safe processes.
This seat is sold with hinges that are easy to clean and to remove for seat cleaning. It is constructed with a sturdy molded wooden core to ensure durability. This round-shaped seat has matching-color hinges and bumpers. This creative seat design can easily integrate with many different types of bathroom decor. It lends its own unique fashion and flair to brighten any bath interior.
As part of the Bemis Manufacturing Company, the Mayfair brand is well-known for its unique artistic designs and innovative style elements. This attractive white seat displays a charming and fashionable embroidered butterfly design. This decorative element is easy to remove if you and other family or household members grow tired of it. However, it adds a touch of stylish elegance to many types of bath decor.
This appealing soft seat fits the majority of round toilets on the market as well as many older toilet designs. Its wooden core is carefully structured to support the seat cushioning evenly. This prevents the seat from sagging or becoming uneven with regular use. This soft seat will not crease or discolor with long-term wear. It is easy to wipe clean with a sponge or cleansing cloth and a light detergent or anti-bacterial cleaning agent.
Who is this compact toilet ideal for?
This toilet is perfect for someone who wants an affordable compact toilet with a no headache installation. This is the best all around option.
Pros:
Only 25 inches long and 13.4 inches wide
Sleek one-piece construction
Efficient dual-flush system
Soft-close seat
Easy to install
5-year warranty for finish, 3-year warranty for flushing mechanism
Molded wood core
Cons:
Must hold down button a bit to get a good flush
Seat is made of thin plastic
Seat hardware makes it difficult to replace with non-Horow products
Features
Toilet Bowl Size Options: Round, Elongated
Core: Molded Wood Core
Material: Plastic
Style: Bone, White, Biscuit, Black, Pink, Rainforest, Sky Blue
Hinges: Plastic Hinges
This round white padded toilet seat from the Mayfair brand offers an easy-removal feature to facilitate seat cleaning. This seat has a strong construction based on a molded wood core that is covered with plush cushioning. It offers a strong vinyl surface for total comfort.
It is designed to last for long-term, regular use by all members of your household. This soft seat model fits most modern round toilet designs and many older toilets as well. It is made in the USA of all environmentally-friendly materials using only eco-safe production methods and equipment.
This seat comes with sturdy hinges that are easy to clean and twist to remove the seat for cleaning. These hinges are just as easy to twist back into place when replacing the seat after it is cleaned. Mayfair has been producing fine quality, stylish home products for more than 60 years.
Mayfair is a brand of the Bemis Manufacturing Company, the largest toilet seat manufacturer in the world. Bemis sets high standards for fine quality materials and manufacturing processes for all company products. These seats are suitable for fitting on the majority of modern round toilet designs today and on many older toilets as well.
Who is this compact toilet ideal for?
This toilet is perfect for someone who wants an affordable compact toilet with a no headache installation. This is the best all around option.
Pros
This seat is very soft and warm for ultimate comfort during use.
The mounting construction for this seat is excellent, making it easy to install.
The vinyl of this soft seat design is very strong with a sturdy inner seam.
The lid of this cushioned seat is also quite soft for a completely quiet close.
Cons
Attractive Features and Benefits of Padded Toilet Seats
As well as enhancing each family or household member's time spent using the toilet, padded toilet seats offer a soft-close lid that eliminates the noise of a slamming lid during sleeping hours. Many of these seats are available in both round and elongated shapes, often with an ergonomic design for yet another degree of welcome comfort.
Many seat brands and models are equipped with sturdy stainless steel hinges for long-term use and are resistant to fading, peeling, chipping and staining.
Optional features and benefits of padded toilet seats include the following:
• Seat is made of durable polypropylene or vinyl.
• Seat has rubber nodes to ensure tight-fitting seat hinges.
• Plastic toilet and seat attachments have matching seat color.
• Seat material is antimicrobial and UV-treated.
• Seat adjusts to fit most standard toilets.
Helpful Tips When Shopping for a Padded Toilet Seat
Some helpful tips when you shop for the perfect padded toilet seat to enhance the style of your home bath while adding highly desirable comfort include the following:
1. Check the Shape and Size of Your Toilet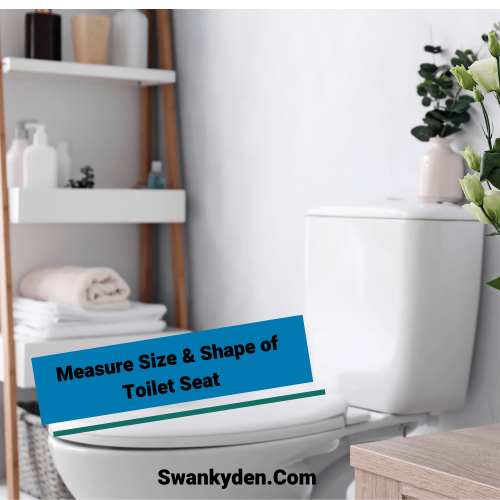 It is important to take exact measurements of your toilet or current toilet seat before buying a new padded model. Padded toilet seats are made in different sizes, and they come in the two general shapes of round and elongated. The majority of home bathroom toilets still have round seats, although elongated seats are gaining in popularity today.
Most public toilets and toilets in many offices and other commercial buildings have elongated toilet seats. These seats are more spacious, and some are open in the front. For this reason, some homeowners now favor elongated seats and install home toilets that require these oval-shaped seats in varied designs.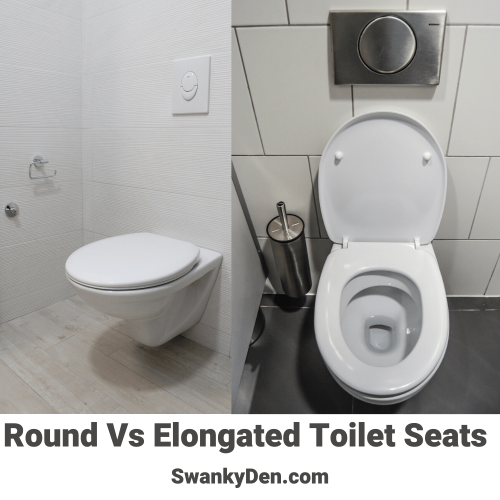 2. Select a Mount Type
It is important to decide on either a traditional bolt-and-nut or an integral bolt and nut mount design. The mount will secure your new padded toilet seat to your toilet. Integral bolt-and-nut mounts can be a nuisance to unbolt, although they look easy to install.
The problem is that if you need to remove the seat for any reason, the nut will need to be drilled out first. Traditional bolt-and-nut mounts are easier to secure in place and are still recommended for installing most toilet seats, especially soft or padded designs.
3. Select Soft or Padded Style
When making your purchase decision for a new soft toilet seat for added style and comfort in your home bathroom, you may want to consider buying a padded seat. These ultra-soft seats do offer the most luxurious comfort. They also usually stay somewhat warmer than regular soft seats in cold weather. If anyone in your home is recovering from surgery or has limited mobility, soft seats are normally slightly lower than padded ones.
This makes them somewhat easier to access. However, a padded seat may give the recovering patient more comfort and put less pressure on the back muscles. If someone in your household is in a wheelchair, a padded seat is ideal for providing extra cushioning for safety during the transfer from wheelchair to toilet seat.
4. Choose Your Favorite Style
As we know, padded toilet seats come in two basic designs, round and elongated. Contemporary designs also feature square and D-shaped seats. Seats with the D-shape design have a flat edge at the back for hinging the seat to the toilet basin. Some seat brands and styles are advertised as a one-size-fits-all product. However, there are slight differences in toilet measurements.
Always keep the size, shape and style of your toilet in mind as you shop. This is especially helpful if you are simply making minor additions and changes to your bathroom furnishings and decor. If you have a traditional style bath, you can locate a selection of seats in this older, classic style.
If your bathroom has Art Deco, rustic, industrial or minimalist style decor, you can locate these fashion modes in padded seats for your toilet just as easily.
What Padded Toilet Seat Design Is Best for Family Use?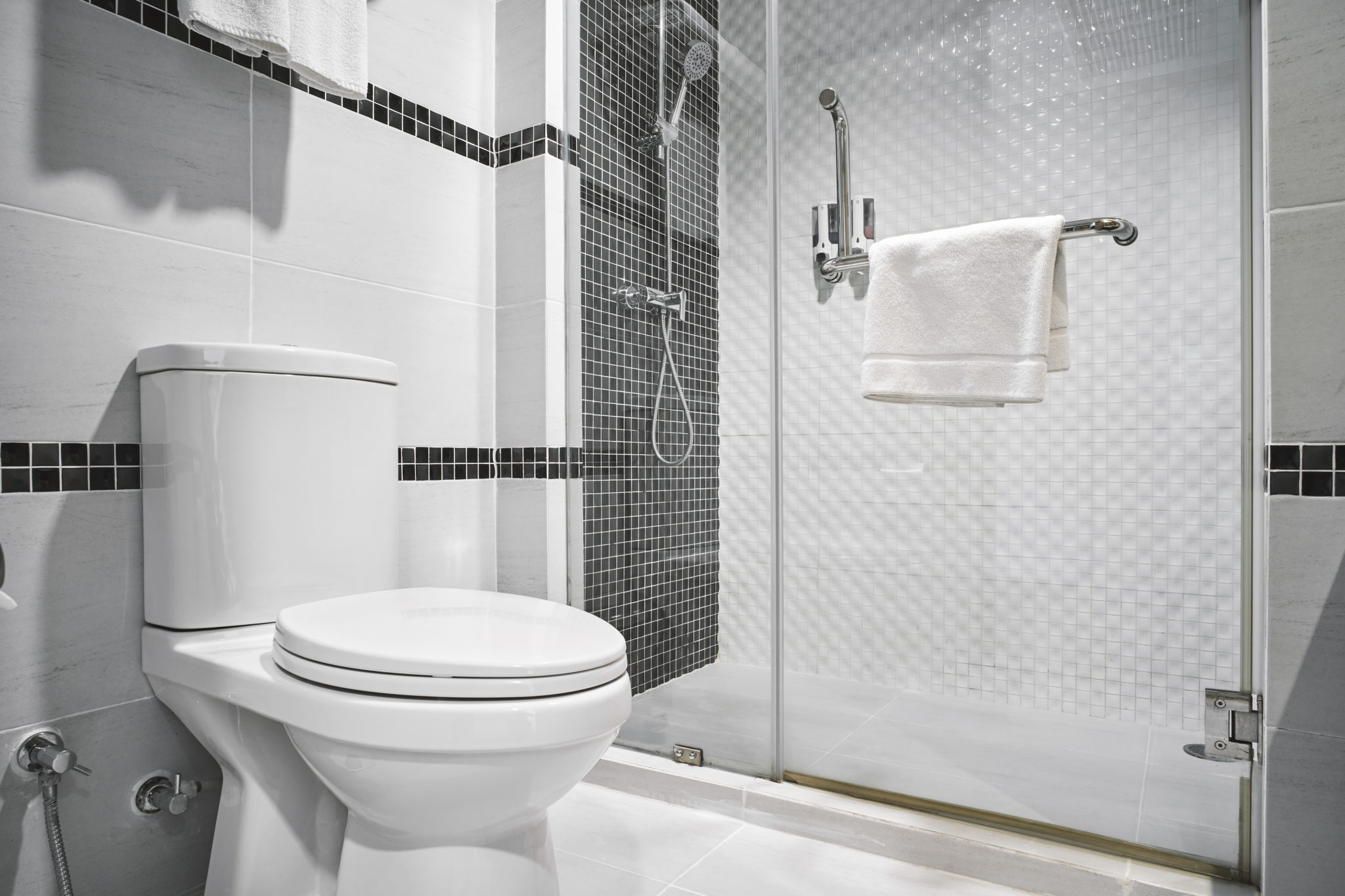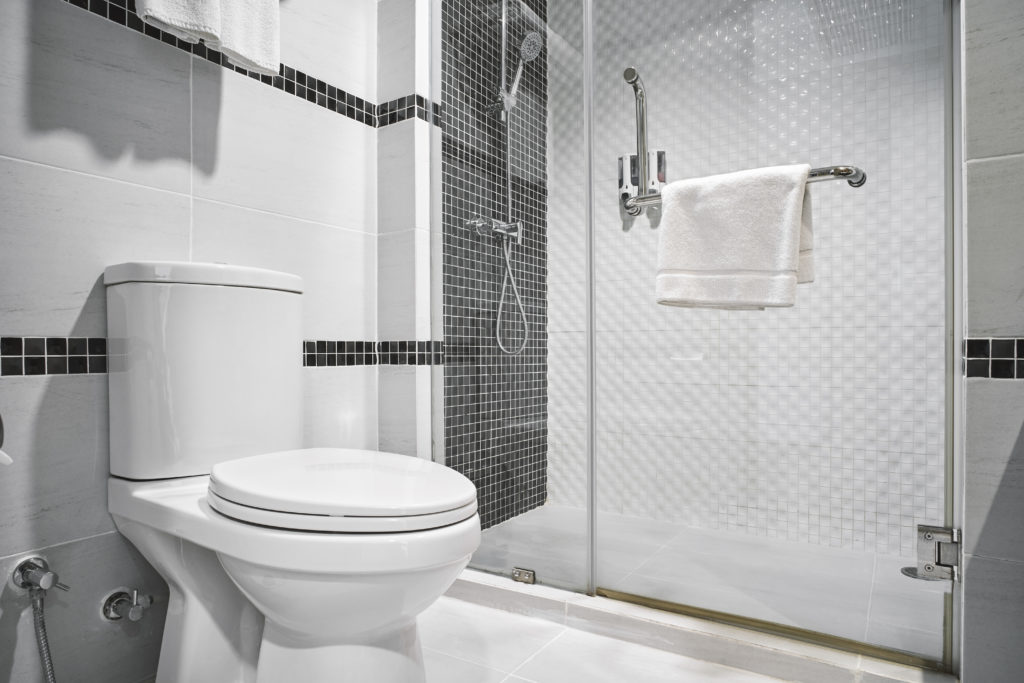 Especially if there are small children in your home, using a regular sized toilet is a learning experience for them. To make this process easier and more comfy, you may want to consider buying a "Family Style" soft seat.
These seats are designed to include a smaller seat that is secured in place by magnets or plastic fasteners. When not in use, the junior seat can be flipped downward and out of the way of other toilet users.
Do Padded Toilet Seats Come with Quick-Release Mechanisms?
Yes, some brands and models of padded toilet seats do include quick-release mechanisms. With the use of this feature, you can remove the seat from its hinges or fasteners easily for quick, efficient cleaning to ensure good hygiene. After cleaning, the seat is just as easy to replace and secure on the toilet.
How Difficult Is It to Fit a Toilet with a New Padded Toilet Seat at Home?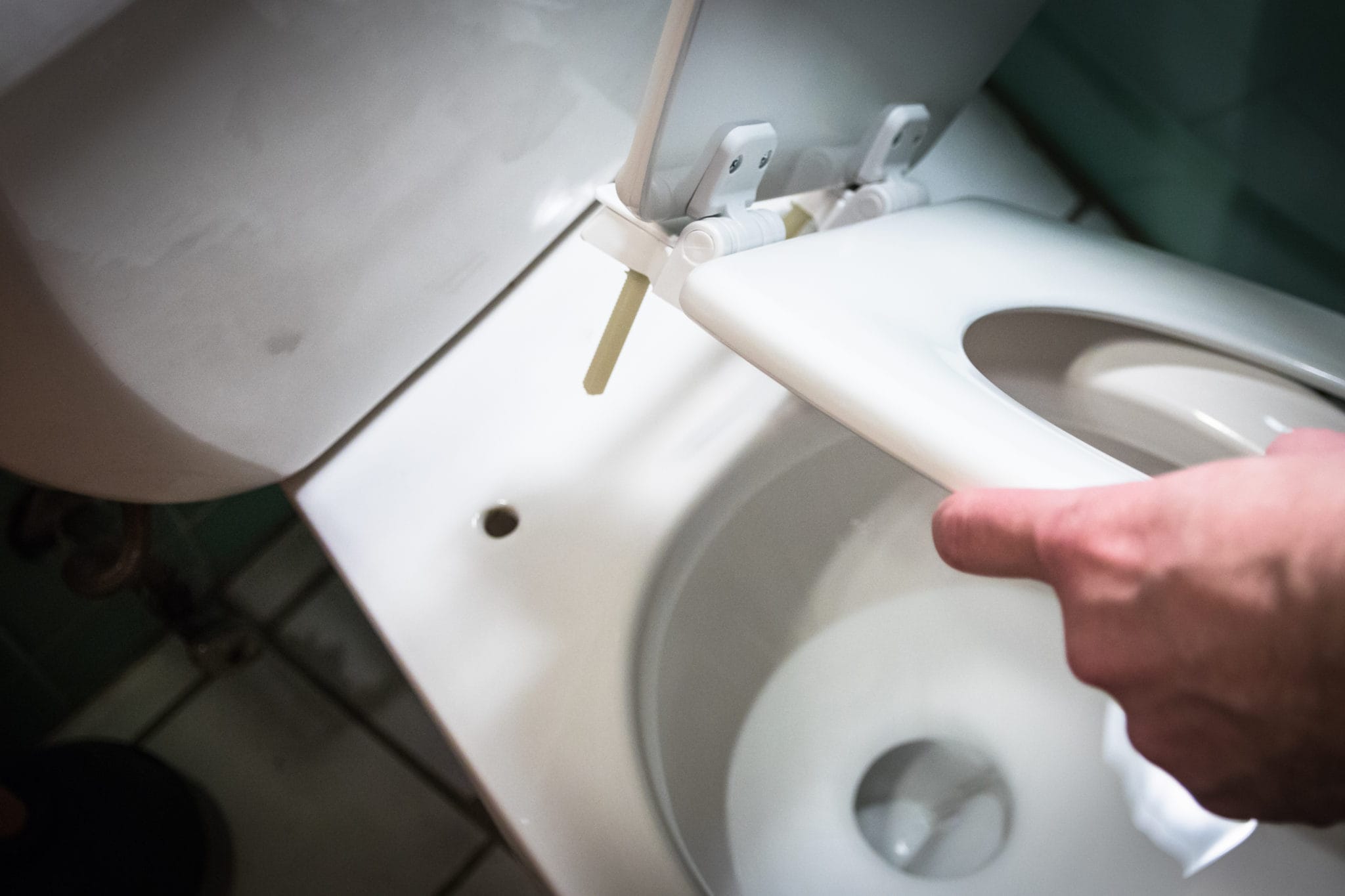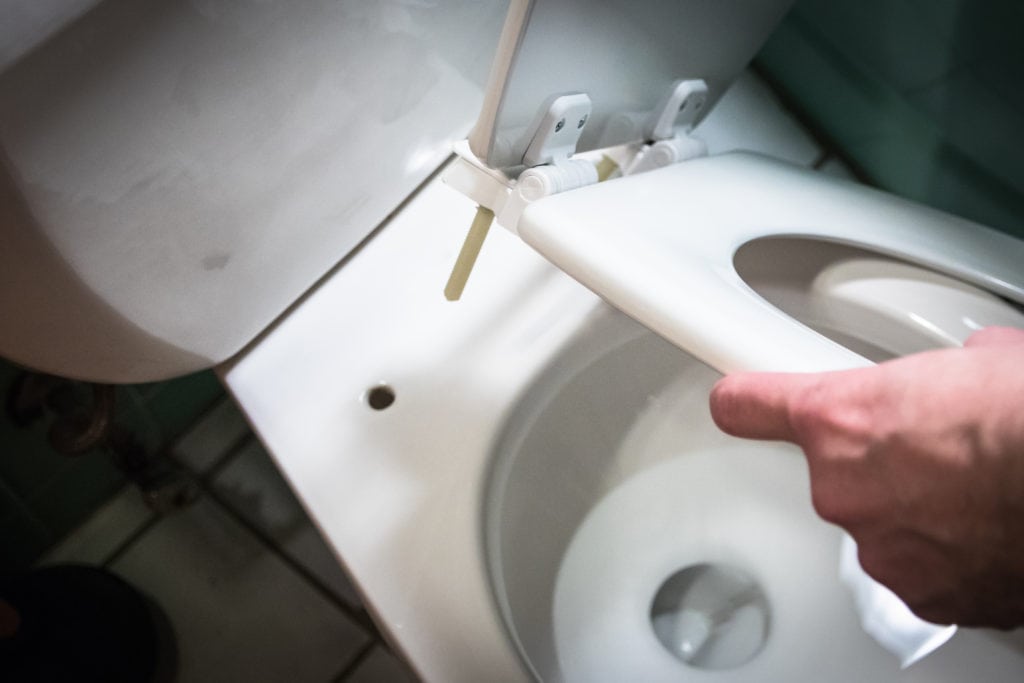 Replacing your old toilet seat in your home bathroom with a new stylish and comfortable soft or padded seat is simple and easy to do. The only tool that you may need is a screwdriver, and new seats are sold with instructions for installing.
If you happen to buy a soft seat that is not the exact size needed for your toilet, exchange it for the right size model. Even a slight deviation from the right size will keep your new toilet seat from being totally satisfactory for use.
Best Padded Toilet Seats Conclusion
As we can see, all of the padded toilet seats discussed above have some very attractive features. Most show signs of one or more flaws or disadvantages as well.
• The Mayfair Soft Toilet Seat with Chrome Hinges offers ultimate padded comfort and holds its shape and height well, yet it may wrinkle slightly.
• The Dorigan Home Service Premium Bone Soft Toilet Seat has extra padding and is ergonomically structured for luxurious comfort.
• The Mayfair Padded Toilet Seat with Embroidered Butterfly is quite creative and fashionable, adding chic style to bathroom decor.
• The Mayfair 13EC 000 Soft Toilet Seat is well-cushioned and stays quite warm during cold winter weather. It has a soft lid for completely quiet closing. The vinyl soft seat is very strong and has a sturdy inner seam.
This cushioned seat design also offers excellent mounting construction for fast, easy installation and durability for long-term use.
Our top choice from this group of well-recommended designs as the best cushioned toilet seat is the Mayfair 13EC 000 Padded Toilet Seat due to its soft yet durable vinyl seat and top-quality mounting construction.
The broken hinges are admittedly a problem to be aware of. However, replacing the hinges is much less costly and bothersome than replacing an entire seat due to surface tears, sagging padding or general deterioration after short-term use. Also, the placement of the vinyl seam low on the inside curve of the seat offers better protection from injury for seat users if any part of the seam tears, leaving sharp edges.
Of course, the ultimate purchasing decision for a new cushioned toilet seat for your home bathroom is entirely yours. We hope that this product information has been helpful to you in choosing your new fashionable and practical soft toilet seat.
At least, after examining and comparing the main features, benefits and some reported flaws or problems with the use of these seats, you can weigh their pros and cons.
Enjoy shopping for your choice of the best padded toilet seat to be found today. You will greatly appreciate its warm, soft and cozy "creature comfort," especially during the freezing-cold days of winte
How to Remove & Replace a Toilet Seat