The best ozone generators for cars will get rid of foul smells while also trapping any pollutants in your car. Within minutes, an ozone generator like the Enerzen High-Capacity Generator will purify the air you're breathing.
You'll be able to keep your car fresh and smelling great without needing to lift a finger. All you have to do is turn the ozone generator on and leave your car for thirty minutes. Then, come back and air it out for another thirty, and you'll be ready to go.
This list has great options, like the Airtheral MA5000, that will clean your car's air in no time. Let's check out the 5 best ozone generators for cars.
After comparing all the commercial dehumidifiers on the market, we've made this list with our top 5 choices. Each one of them excels in different areas, so be sure to check the 'Best for' section for a more detailed product breakdown.
In This Article We'll Discuss
5 Best Ozone Generators for Cars
---
5 Best Ozone Generators for Cars
---
Best Overall
Product Details:
Produces 5,000 mg of ozone per hour
Removes harsh odors
Use twice a week maximum
Remove yourself from the area
Has timer and HOLD settings
L 6.7 x W 7.4 x H 6.8 inches
3.52 lbs
The Airthereal MA5000 outputs 5,000 mg/h of ozone, making it one of the best on the market. This product will quickly deodorize your car. It can remove bad smells like smoke or volatile organic compounds. For the best experience, Airthereal recommends using this ozone generator twice a week.
This product is great at removing lingering odors. From pets and musty smells, to oil and smoke scents, it can freshen any car. Also, you can use the timer setting to put the ozone generator on for up to two hours. Or, you can just click and hold the 'on button' if you want a quick blast of freshness.
If you use the ozone generator's 'HOLD' function, it will continuously run. But, you should only use this setting if you're going to come back within thirty minutes. Then, after thirty minutes, you should turn off the HOLD.
A general warning for ozone products is that you should clear the area while the generator is working. And, don't use it in areas where there are humans or pets. Also, you should always wait thirty minutes after the ozone machine turns off to return to the area.
This Airthereal MA5000 Ozone Generator is L 6.7 x W 7.4 x H 6.8 inches and weighs 3.52 lbs, making it easy to carry around.
---
Best for Heavy-Duty Jobs
Product Details:
11,000 mg of ozone per hour
Timer
Air out your car after use
L 6.75 x W 8 x 5.75 H inches
5 lbs
The Enerzen High-Capacity generator is great if you need a heavy-duty ozone generator. This product can produce up to 11,000 mg of ozone per hour, so it can clean the air in your car within minutes.
With this product, you can set a timer between 15-minutes and 3 hours. For cars, we recommend the 15-minute option. Set the timer, then you should exit the car and let the ozone generator run. It will produce ozone that will reducing odors and remove pollutants.
Be sure to let your car air out for 30 minutes after using the ozone generator. If it doesn't get rid of the smell, then try cleaning the source and running the ozone generator again.
This product is L 6.75 x W 8 x 5.75 H inches and only weighs 5 lbs.
---
Best Battery Powered
Product Details:
Battery ozone generator
50mg of ozone per hour
Runs up to four hours straight
Three distinct modes
This ozone generator by Airthereal runs off a battery. You can recharge the battery with a micro-USB, which will help keep your ozone generator near full power. The additional portability of a battery-powered generator will allow you to take it almost anywhere. You could even keep it inside your car and pull it out whenever you need it.
The product produces 50mg of ozone per hour and can run for four hours straight. That's more than enough time to clean the air in your car. It's great for areas up to 150 sq. ft., making your car an ideal location for use.
Airthereal PA50-GO comes with three distinct modes to choose from. First, you could choose to run the device continuously until it shuts off naturally. Or, you could choose repeating cycles with 15-minutes on and 45-minutes off. Additionally, you could even set a timer for one or two hours straight.
The product measures L 3.7 x W 3.7 x H 4 inches.
---
Best Portable
Product Details:
L 5.1 x W 3.9 x H 2 inches
50mg of ozone per hour
Contains anions
When you're on the go, you can use this mini-ozone generator. It's only L 5.1 x W 3.9 x H 2 inches, so it will fit anywhere. You could even keep it in your glove compartment. It has a sleek black and white design, and it's very powerful. It can produce 50 mg of ozone per hour, so it's perfect for cars or rooms smaller than 330 sq. ft.
The new LED light system on this product will keep you updated on the process. For example, it will tell you how long a cycle has left and the amount of ozone produced.
This product contains anions, which are particles with one extra electron. Due to this slight molecular change, it will trap dust, reduce smoke and attack odors. Be sure to air out your car for 30 minutes after use.
---
Best with Safety Features
Product Details:
Premium quality materials
5,000mg/h ozone
120-minute timer control
HOLD function
8.27 L x 5.5 W x 5.5 H inches
3.52 lbs
The HERAVAC Ozone generator is a larger product that has excellent safety features. It will produce over 5000mg/h of ozone, so it can clean your car in a matter of minutes. While doing so, it will only produce a small amount of noise. You'll hardly notice it as it works to clean your air and remove odors.
This product has a timer, so you can choose how long your ozone generator runs. The 120-minute timer knob lets you control exactly how long you'd like it to run for.
HERAVAC also has a 'HOLD' button on their machine. This button will make the ozone generator run continuously until you tap the button again.
The materials in this product make it very safe. It has premium heavy-duty stainless steel and rubber foot pads for stability. This ensures it'll never tip over while in use. It's 8.27 L x 5.5 W x 5.5 H inches and weighs 3.52 lbs.
---
Buying Guide
---
How to pick an ozone generator for a car
When selecting an ozone generator for your car, you should consider two things.
First, you won't need a large amount of ozone to filter your car. A car is an incredibly small space compared to large rooms. These ozone generators are made for small rooms, but not specifically for cars. So, you don't need to find the ozone generator that produces the most ozone per hour.
Instead, you should opt for an ozone generator that works for your car. This brings us to the second consideration – size. While some of the products on this list are larger, some are tiny. If you're looking for an option that won't get in your way, opt for a smaller size.
Once you've got a tool that produces ozone and fits into your car, you're all set!
What is the best size ozone generator to use in a car?
Considering the dimensions of a car, its best to opt for smaller ozone generators. Although larger sizes will produce more ozone per hour, they're normally very bulky. Try to opt for a smaller size if you're exclusively using this in your car. There are plenty of smaller options on this list that will be perfect for you.
However, if you're going to be using the ozone generator in other areas, like your house, then you could opt for a larger size. This will let you use it in your car and your house, so you can keep all your air clean.
How long should you use an ozone generator in a car?
You should only use an ozone generator in a car for a maximum of thirty minutes. That's plenty of time to produce the amount of ozone your car needs.
Also, remember to always let your car air out after using an ozone generator. We recommend letting it air out for at least thirty minutes before using it.
Conclusion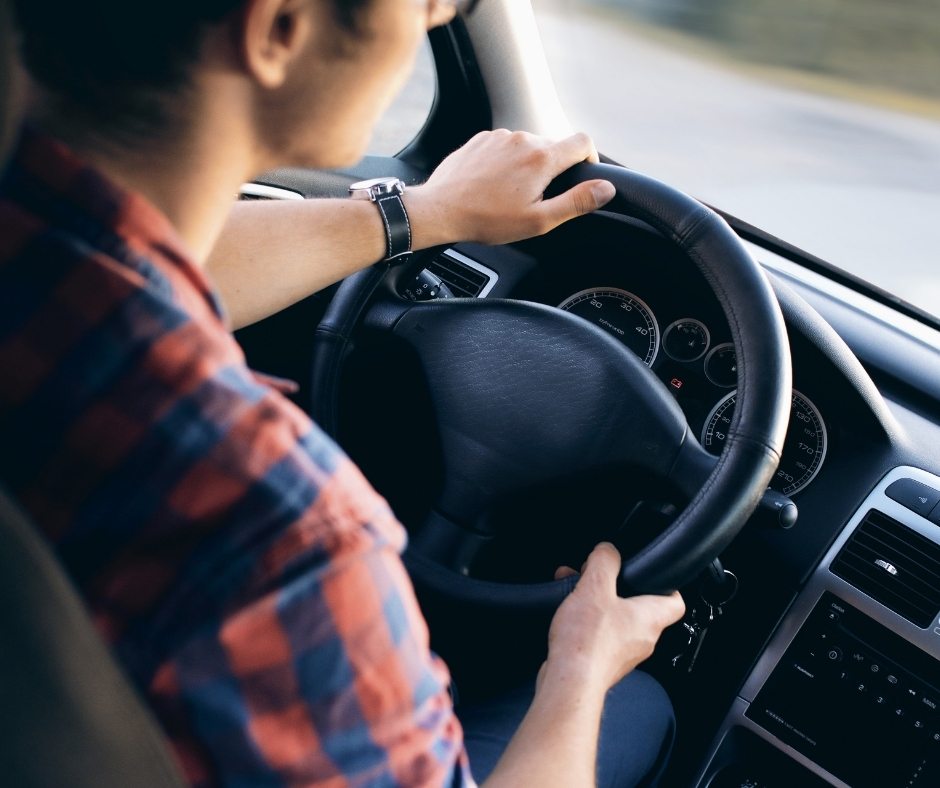 These five products are the best ozone generators for cars on the market. From ozone generators with advanced safety features to ones that are portable, there's an option for everyone.
Out of all the products on the list, we recommend the Airthereal MA5000. Not only does this product rapidly clean the air with 5,000 mg/h of ozone, but it's also portable and easy to use. If you want a straight forward option that will get the job done, you can't go wrong with this product.