Oversized rocker recliners are a great addition to any home lucky to have a bit more room to work with. However, narrowing down the options can often be a tiring process considering the thousands of models and brands on the market today.
Lucky for you, we've taken the stress out of the process by putting the ten best selling recliners through their paces.
Want to cut to the chase? The Kane rocker recliner from the famous Lane Home Furnishings takes the crown as the best oversized rocker recliner. If you prefer an oversized recliner in classy leather, you can't go wrong with the Victor recliner from Catnapper.
In This Article We'll Discuss
10 Best Oversized Rocker Recliners
---
10 Best Oversized Rocker Recliners
Best Overall Oversized Rocker Recliner Chair
Product Details:
Materials: Wood, 100% polyester
Colors: Chocolate, Iron, Pebble, Espresso, Medium, and Saddle
Dimensions: 45 x 40 x 45 inches
Weight Capacity: 500 lbs
Lane takes the crown for our top pick when it comes to the best oversized rocker recliner.
The first prize for the best oversized rocker recliner goes to this gorgeous recliner from Lane Home Furnishings.
If you're on the larger side, this is the rocker recliner for you. It comes complete with a generous seat size of 45 inches and an incredibly durable frame that supports up to 500 pounds. These features alone make it one of the top choices for big and tall men and women.
As well as being durable, it's effortlessly comfortable too. It comes complete with a fully padded backrest and luxurious cushioning, which offer unbeatable levels of comfort. While the upholstery is not leather, it is still very classy and much more affordable than the real thing.
Reclining the chair is straightforward – simply pull the lever on the side of the chair for instant relaxation. While this lacks the convenience of powered models, we are prepared to overlook this, given how affordable the chair is. The chair boasts Lane's Royal Zero Gravity mechanism to support your entire body, which gives the feeling of weightlessness.
One of the reasons we love Lane Home Furnishings is that all of their furniture is proudly made right here in the USA. Using premium hardwood in the frame and advanced carpentry means the Kane rocker recliner will look great for years to come.
---
Best Lazy Boy Oversized Rocker Recliner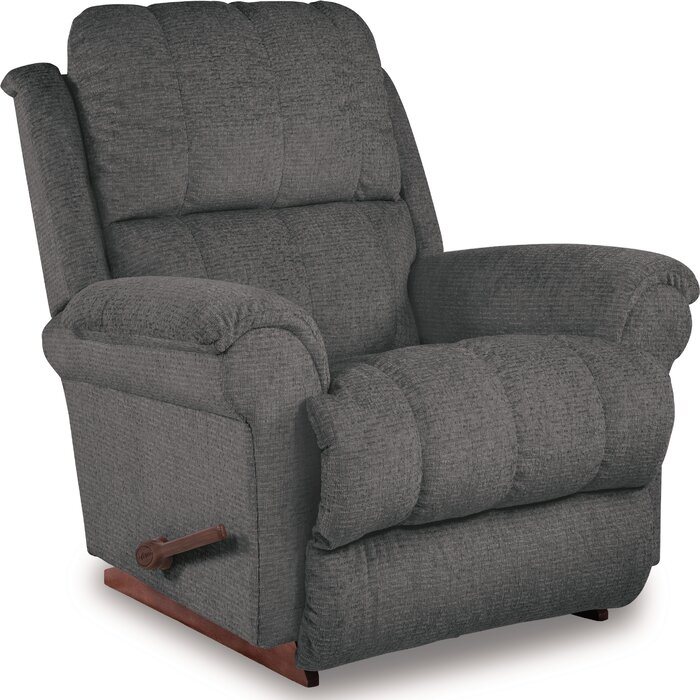 Product Details:
Materials: 100% Polyester, Solid + Manufactured Wood, Polyester; Synthetic Fiber, Foam
Colors: Gray Polyester and Mocha Polyester
Dimensions: Overall: 46.5″ H x 45″ W x 41″ D
Weight Capacity: 300 lbs
Heart set on a La-z-boy? We don't blame you. Here's our top oversized rocker recliner from the brand.
La-z-boy is one of the most famous furniture brands in the world. If you have your heart set on an oversized La-z-boy, the Neal rocker recliner deserves your attention. Despite being oversized, it doesn't give off the bulky appearance that some larger recliners do. In fact, the La-z-boy boasts a tailored look that is incredibly stylish, perfect for contemporary homes.
The Neal is a great choice for taller users as it comes with many features that help support larger men and women. These features include an elevated base and elongated handle, as well as a more extended leg rest to support your entire body from head to toe. The chair smoothly reclines into three ultra comfortable positions, perfect for any occasion.
The recliner is covered in comfortable polyester material, which is both soft and durable. It's also effortless to maintain, and spills and stains can be taken care of with a damp cloth.
---
Best Oversized Rocker Recliner For The Nursery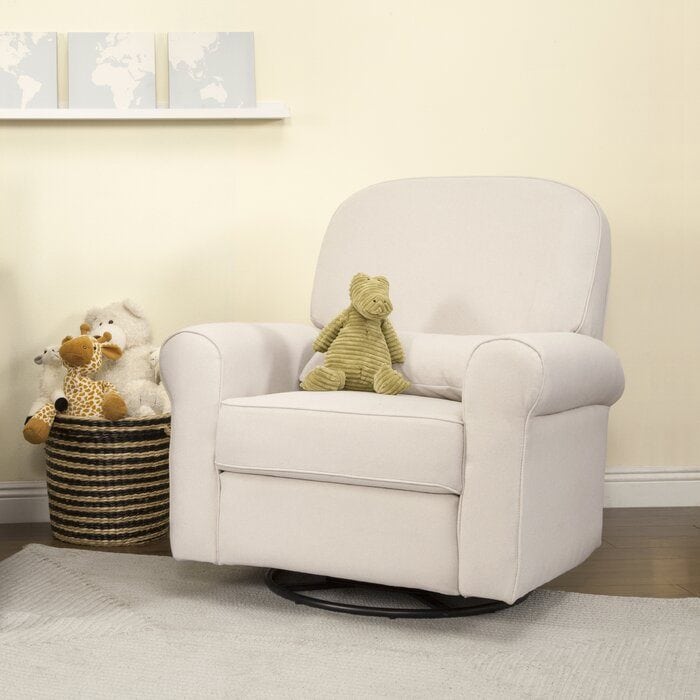 Product Details:
Materials: Metal Steel, Synthetic fiber
Colors: Cream, Dark Gray, and Gray / Cream
Dimensions: Overall: 39.5″ H x 36″ W x 34″ D
Weight Capacity: 300 lbs
Make late-night feeds easier to bear with this wonderful rocker recliner from DaVinci.
DaVinci has a fantastic reputation for manufacturing superior quality furniture. Better still, the brand is an American favorite, having made high-quality furniture for families across the US for decades. The Ruby swivel glider recliner is no different.
We think the Ruby recliner makes for an excellent late-night feeding recliner. The swivel function is handy for ensuring bottles, diapers, and everything else are close at hand. It also comes with a lumbar support pillow, ideal for when you are nursing your little one.
The Ruby also features a smooth gliding feature to allow for a comfortable recline when you need it most. It's warm and comfortable upholstery and overstuffed armrests help to crank up the comfort. The reclining mechanism is conveniently hidden within the chair itself to create a streamlined look.
A fantastic feature of the Ruby is that it comes Greenguard gold certified, meaning it meets the most stringent of safety standards, even helping to contribute to cleaner air within your home. If you're looking for peace of mind, DaVinci is one of the only brands that offer this certification, making it an ideal choice for parents.
---
Best Oversized Swivel Rocker Recliner
Product Details:
Materials: Faux Leather
Colors: Light Grey + Black, Dark Brown + Black, Black + Black
Dimensions: 39.5 x 38 x 39.25 inches
Weight Capacity: 300 lbs
Go big with the Best Oversized Swivel Rocker Recliner from Christopher Knight.
Swivel recliners are very handy to have around the home. Effortlessly convenient, everything is within arm's reach when you have a 360-degree view of your room. The Laurent Power Recliner is the epitome of comfort, complete with oversized armrests, a large frame, and uber-comfortable cushions.
The best part about the Laurent is that it comes fully powered. When it's time to recline, simply push the recline button, and away you go. The buttons are built into the chair's arm, avoiding adding another remote control to your collection. While you're relaxing, you can keep your devices fully charged thanks to the convenient built-in USB ports. The chair reclines to an almost flat position, ideal for catching up on sleep or simply to sneak in a mid-afternoon nap.
The design of this recliner is very discreet, which will blend in nicely with existing decor. Its rounded back and arms are a sleek addition that tops off the aesthetic nicely. The recliner is incredibly affordable, great for those working with a smaller budget.
The only downside of this recliner is that it's not for the taller folks among us. The backrest is a little on the short side, which wouldn't comfortably support a taller individual when reclined.
---
Best Oversized Rocker Recliner With Cup Holders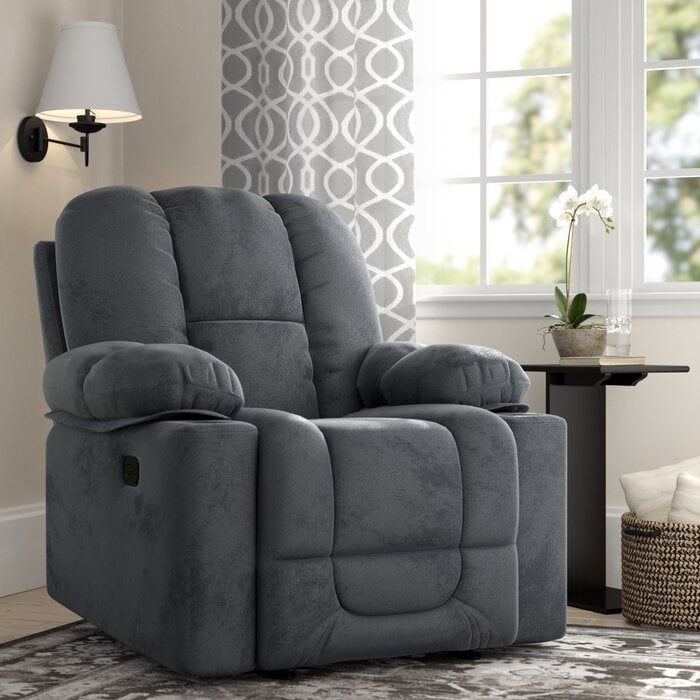 Product Details:
Materials: 100% Polyester, Solid + Manufactured Wood; Larch+P2 Plywood, Foam
Colors: Steel, Chocolat, and Latte
Dimensions: Overall 41″ H x 42.5″ W x 38.5″ D
Weight Capacity: 250 lbs
Keep your drink within arm's reach with the Mcfall Glider recliner.
If you're adding a rocker recliner to your living room or home theater, one feature you don't want to look past is cup holders. The Mcfall incorporates cup holders into the arms of the chair in a stylish, discreet way, perfect for holding your beverage as you enjoy your movie.
The level of comfort you experience can easily be seen just by taking a look at the chair. Its plush, overstuffed back, arm, and leg rests are almost cloud-like. Even better, underneath the plush exterior lies a solid hardwood frame and high density foam filling for enhanced durability.
Although the chair is manually operated, it does mean that you are not restricted over placement as it does not need to sit next to a power outlet.
Fans of the Mcfall praise it for its ease of assembly, which we definitely agree with. We had the chair fully assembled and ready for use in less than fifteen minutes. This makes it a perfect choice for those not confident or comfortable with a spot of DIY.
The chair comes in 3 solid color choices, perfect for any home decor.
---
Best Leather Oversized Rocker Recliner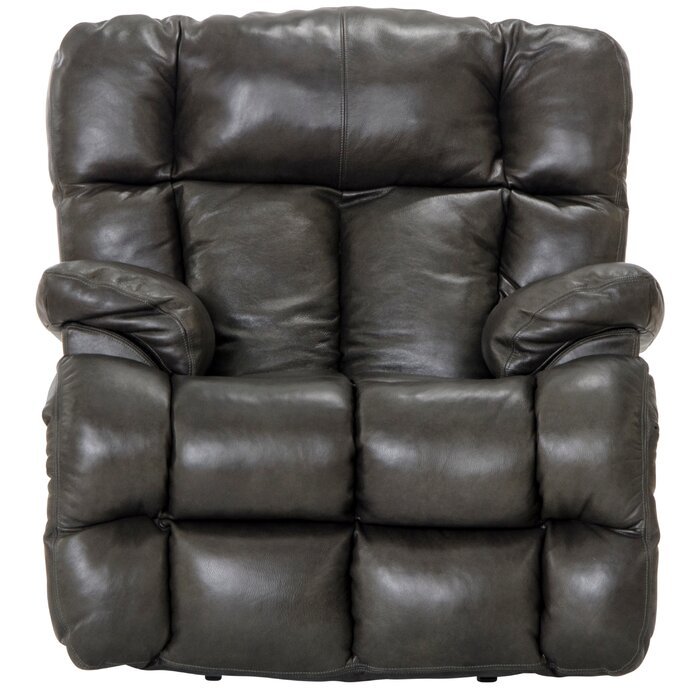 Product Details:
Materials: Top grain leather, Metal; Solid + Manufactured Wood, Plastic, Foam; Synthetic Fiber, 100% Polyester
Colors: Chocolate Genuine Leather and Steel Genuine Leather
Dimensions: Overall 45″ H x 44″ W x 42″ D
Weight Capacity: 250 lbs
Add a classy touch to your room with our best leather rocker recliner.
Definitely one of the most stylish recliners on our list, the Victor Rocker Recliner boasts high-quality genuine Italian leather for incredible durability. It also comes with comfort coil seating covered with memory foam to offer unparalleled levels of comfort.
On the inside, the chair comes with a Steel Seat Box for incredible durability. When investing in an oversized recliner, it's essential to pay special attention to the construction. Cheaper recliners will often cut corners on the quality of materials used, meaning after a few years, they will start looking dated. The best part of the leather upholstery is that it looks better as it gets older. Leather, of course, is also effortless to clean, making this an excellent investment.
The Victor leather recliner also comes with a chaise Ottoman for full-body support. It also features a USB port to keep your devices fully charged.
The great thing about Catnapper recliners is that they are made right here in the USA. In fact, the brand remains family-owned and operated to this day. They employ over 1,500 Americans across 7 locations, which is another fantastic reason to choose Catnapper.
Sound good so far? One thing to keep in mind is that given the many benefits this recliner offers; it does come at a cost. Still, if you have the money, we think this is an excellent investment.
---
Another Good Oversized Recliner With Cup Holders
Product Details:
Materials: Alloy Steel
Colors: Steel
Dimensions: 42.5 x 37 x 41 inches
Weight Capacity: 350 lbs
Another top choice for a recliner with cup holders, the Gannon recliner is a recliner you'll be proud to own.
Never leave your chair with this beautiful recliner from Christopher Knight Home. Christopher Knight prides themselves on their high-quality products and craftsmanship, which can be seen in this wonderful recliner. This gliding recliner's main selling point is its convenient dual cup holders, one for your remote and one for your drink. You'll never need to leave your seat again.
Christopher Knights superior materials and construction in their furnishings to create award-winning pieces of furniture. The Gannon is no different, boasting a soft, polyester fabric upholstery and hardwood frame for extra durability.
One of the most overlooked benefits of a rocker recliner is that it won't mark your flooring. Because it sits safely on a base, it won't damage flooring as traditional rockers can sometimes do.
The Gannon comes in a cool, steel grey color, perfect for contemporary homes.
---
Good Oversized Rocker Recliner From Ashley Furniture
Product Details:
Materials: Textile, 100% Polyester
Colors: Smoke
Dimensions: 41 x 39 x 42 inches
Weight Capacity: None declared
Famous for producing excellent quality furniture, the Navi Rocker from Ashley is no different.
Ashley furniture is another well known and popular brand in the furniture world. Ashley furniture combines the best features your money combines into one almighty package in its Signature design series. The best thing about being part of a collection is that should you decide to invest in additional pieces, you can easily find full sofas, ottomans, or loveseats to sit alongside your new recliner.
One of Navi's best features is that it combines the stylish leather aesthetic with a comforting and warm fabric, truly giving you the best of both worlds. The faux leather is styled to mimic the look of genuine leather at a fraction of the cost. The chair also features jumbo stitching that finishes the look off nicely.
Constructed from durable and high-quality foam, the plush cushion provides incredible levels of comfort. Even better, it manages this without sacrificing support. The only downside to this chair is that it is a touch on the slim side. This makes it a little challenging to accommodate larger individuals.
---
Comfortable Oversized Rocker Recliner By Catnapper
Product Details:
Materials: Textile
Colors: Camel
Dimensions: 44 x 42 x 45 inches
Weight Capacity: 250 lbs
Relax on Cloud 12 with this gorgeous oversized recliner from Catnapper.
The Cloud 12 by Catnapper is a regular on our top lists for a good reason. Featuring a soft to the touch micro-denier fabric, it makes you feel as if you're sitting among the clouds.
The Cloud 12 comes with a bunch of features not frequently found in other Catnappers. As well as its rocker function, it also comes with a powered recline, allowing you to rest in a fully-flat position.
Despite its comfortable exterior, the Cloud 12 is tough on the inside. It features an incredibly durable steel base and a 100% steel seat box for added support. This recliner comes with an 8-gauge spring system for support and comfort and a smooth reclining mechanism that operates silently.
The Cloud 12 truly is a fan favorite, with many customers claiming they find it challenging to stay awake using it.
---
Affordable Oversized Rocker Recliner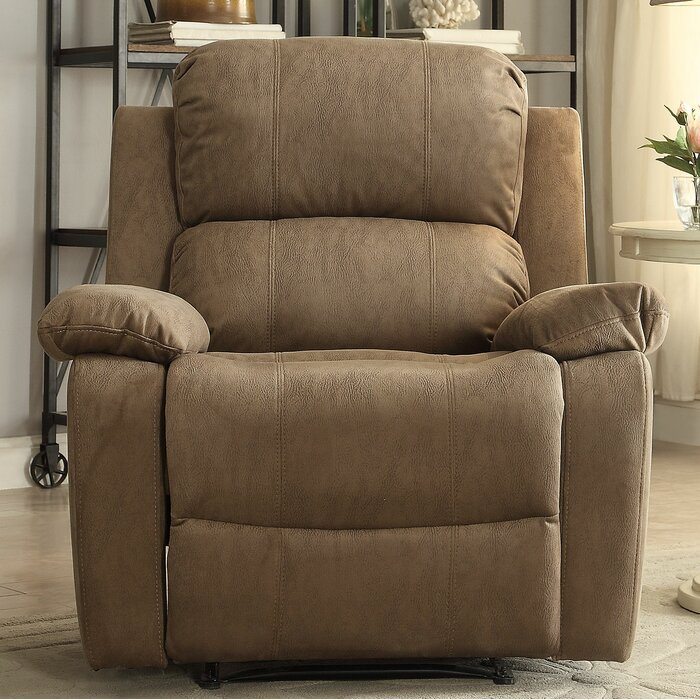 Product Details:
Materials: Polished Microfiber, Solid + Manufactured Wood, Memory foam
Colors: Taupe, Gray, Light Brown, and Charcoal
Dimensions: Overall 39″ H x 38″ W x 38″ D
Weight Capacity: 300 lbs
Looking for an oversized rocker recliner that won't break the bank? We have just the thing for you.
All the bells and whistles are great to have but sometimes unnecessary. If you're after a basic recliner at an incredible price, then this wall hugger recliner is an excellent choice. While some may find it too 'basic' this wonderful recliner from Winston Porter combines affordability and comfort very well indeed.
Wallsaver recliners are the perfect furniture choice for homes lacking in space. Their design means you can place them close to a wall while still being able to recline fully. It also comes with pillowy-soft armrests upholstered in a comforting fabric for extra warmth.
Overall while this chair may be lacking in some features, it offers incredible value for money. Given the affordable price, there's no reason why you can't pick up multiple – one for every room in your house. The Riverdale comes in a choice of 4 beautiful colors, meaning you can find something to blend well with your existing design choice.
---
Frequently Asked Questions
---
How To Pick The Right Oversized Rocker Recliner
Decide on a budget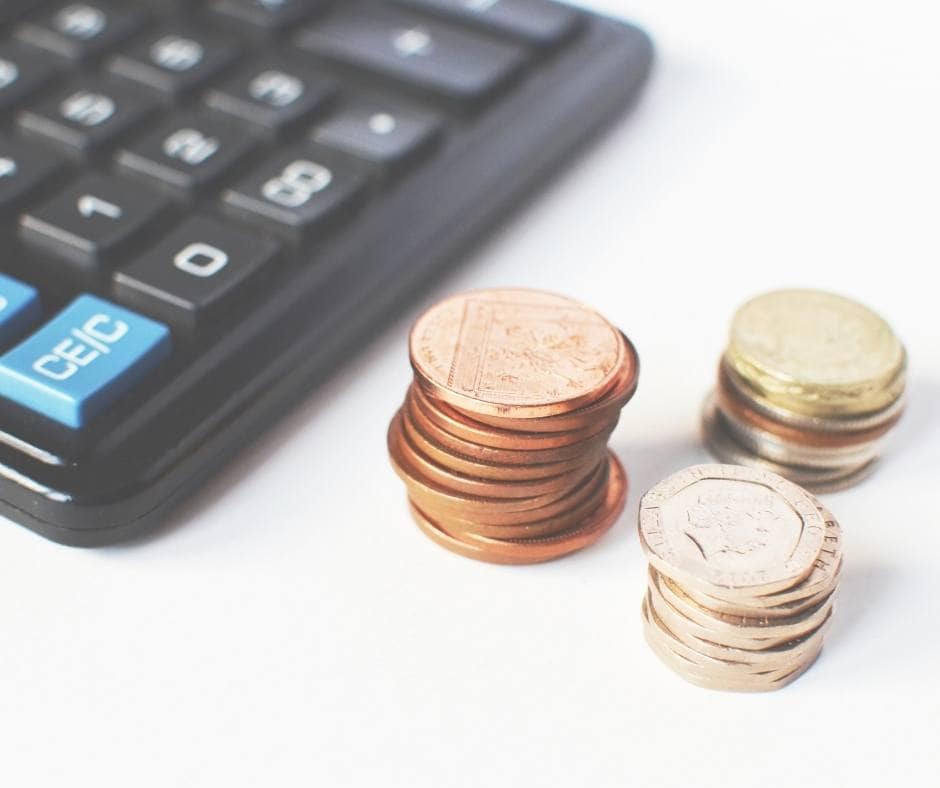 When buying a new piece of furniture, many of us will go straight online and trawl through the thousands of options without giving a thought to one of the most critical constraints – a budget.
Setting a budget at the outset, before you start looking, is a great way to save time, as you can immediately filter the results that are out of your range.
When it comes to budget, how much you want to spend is entirely up to you. If you're looking for a top grain leather rocker recliner handmade in the USA, you're going to need to set aside a fair chunk of change. That being said, there are a ton of well-made recliners to suit all budgets, so don't be too tempted to go wild.
Size Up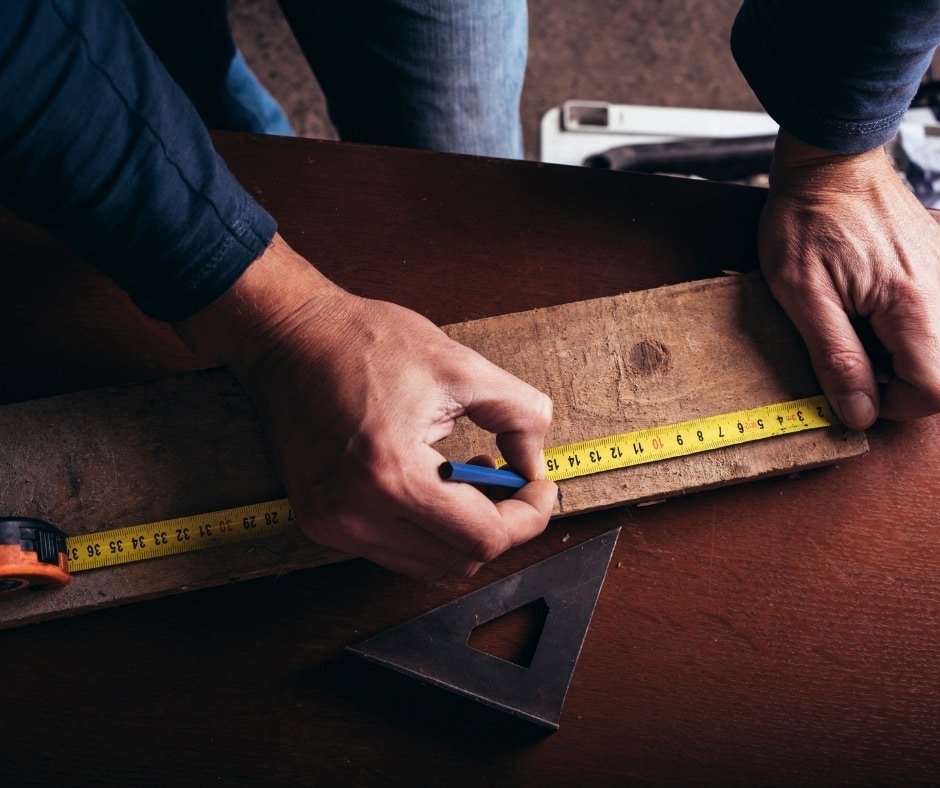 We've all made the mistake of buying a new outfit without trying it on, only to find out it doesn't fit as well as we would like. While returning a t-shirt is easy, returning your bulky rocker recliner is not so much. Spend some time measuring your room to make sure the options you consider will fit nicely.
As important as the size of your room is the size of those using it. Double-check your height, ensuring that you can sit on your new recliner easily. An ill-fitting recliner will not provide the support where it is needed most. No matter how comfortable the padding is, it can lead to aches and pains in the neck and back.
Don't forget the weight.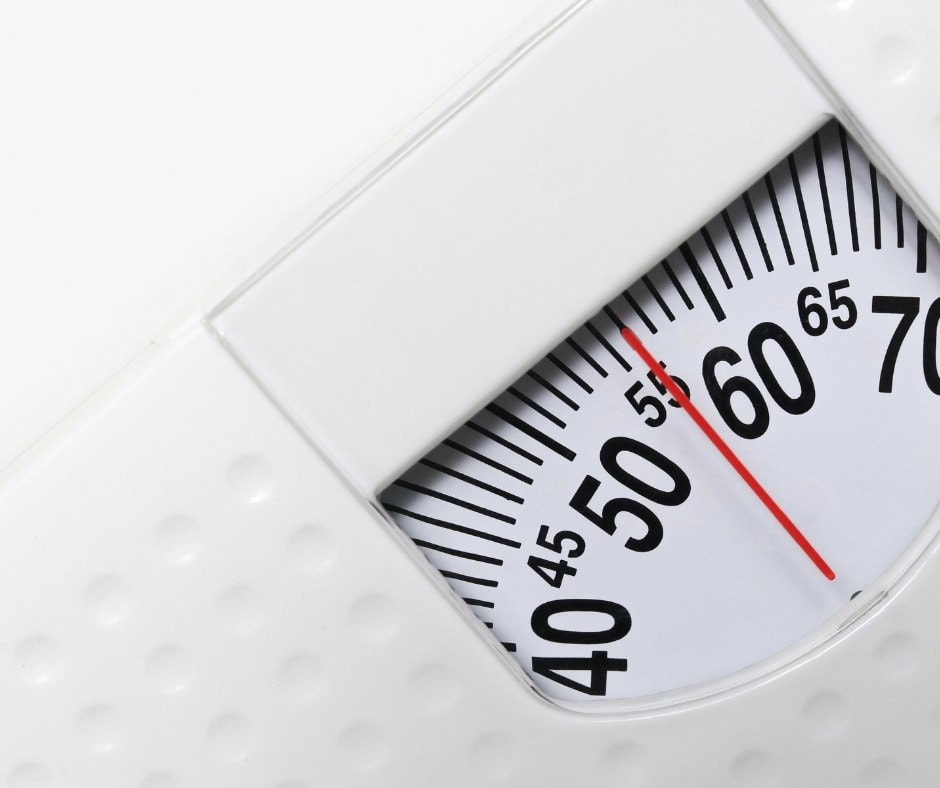 While most oversized rocker recliners are robust enough to support a lot of weight, don't assume your recliner will take everything you can throw at it. When buying a new rocker recliner, double-check it will comfortably accommodate everyone in your home. There are some excellent durable options for big and tall users.
Quality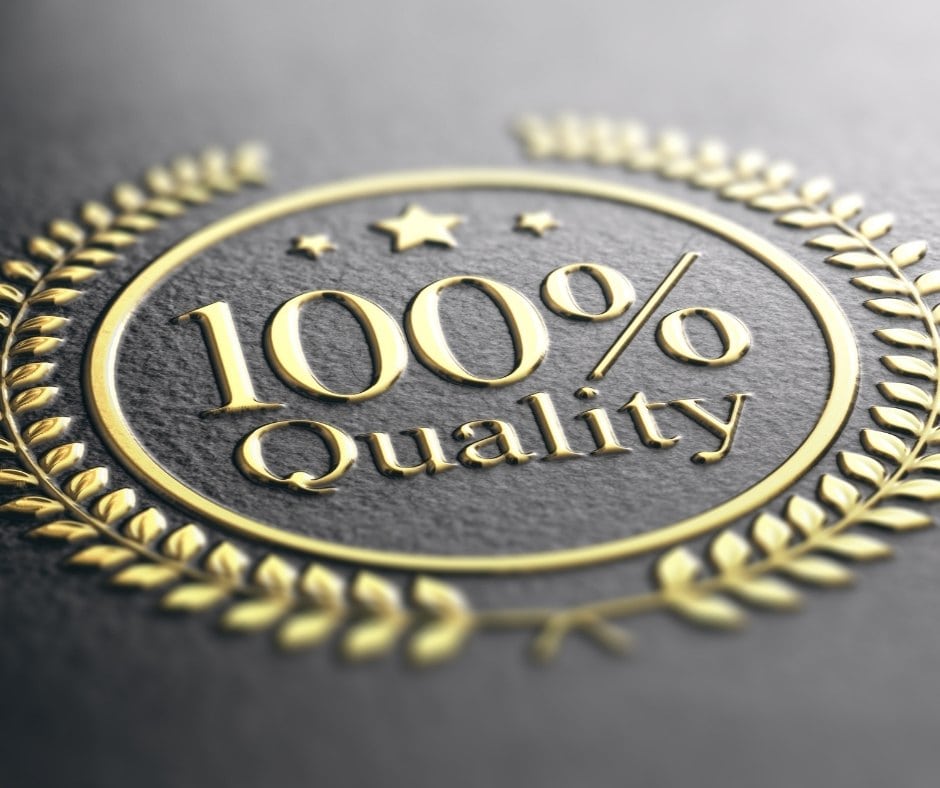 This will largely depend on the budget you are working with. Generally, the higher quality materials used, the more expensive your new rocker recliner is likely to be. If you're looking for a new chair to last a few years, then you can afford to cut some corners when it comes to the quality of materials used. However, if you want to purchase a real investment piece, it's worth spending more upfront.
Prioritize recliners that use hardwood in their frames over metal. This is because metal can bow or break over time. When it comes to upholstery, choose a durable material such as top-grain leather, which will look great for years to come.
What Is The Widest Rocker Recliner?
The Neal Manual Rocker Recliner has the widest width from the rocker recliners we reviewed, coming in at 45″. This makes it ideal for big and tall users but not for those lacking space in their home.
What Features To Look For In An Oversized Recliner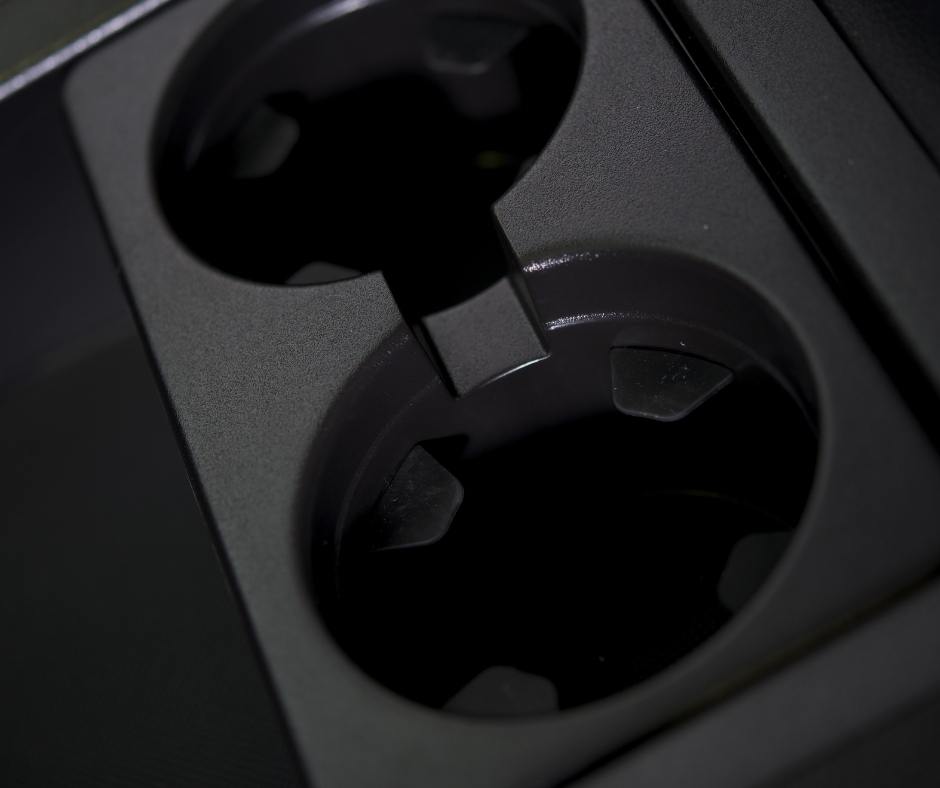 While it's essential to nail down the essentials, what's the point of having an indulgent rocker recliner if you can't enjoy a bit of added luxury. Many rocker recliners come equipped with fantastic features such as cup holders, which may unwind after a busy day that much easier.
Some even come with USB ports to keep your devices charged, but if you want to push the boat out, set your sights on a rocker recliner that comes complete with a massage or heat function built-in.
For the ultimate relaxation, go for a powered recliner, which reclines at the push of the button, saving you the hassle of fumbling for a lever.
Conclusion
Hopefully, you've narrowed down your options and are now ready to pick up your wonderful new oversized rocker recliner.
If you're still stuck, go back through our review and try to pick out a few features that are a must-have for your new chair. You can't go wrong with our top pick from Lane, one of the industry-leading high-quality furniture manufacturers. We think it would make a great addition to any home, provided you have space.