Owning a lice treatment spray for furniture can be a lifesaver when you have little ones at home. Kids always seem to bring home head lice from school, and they can quickly make their way into furniture if you're not careful.
Furniture is one of the areas in the house that requires special treatment to remove lice and nits. All the top lice sprays mentioned below are efficient in getting rid of lice and nits from furniture. Of course, some products are better than others.
We think Rid is an excellent product and the only kit you need to remove lice from your home permanently. However, if you're looking for something you can also use on your head, check out the spray from Licefreee.
In This Article We'll Discuss
5 Best Lice Sprays for Furniture
---
5 Best Lice Sprays for Furniture
Best Value Pack For The Whole House
Product Details:
Size: 5 Ounces (Value Pack of 4)
Scent: Unscented
Good for any infestations.
Rid Home Lice, Bedbug & Dust Mite Spray kills lice and their eggs on any fabric item and is also effective in treating for bedbugs and dust mites. Rid Lice Treatment Complete Kit treats both lice and their eggs on all fabrics as well as bedding.
This versatile lice spray is great for use around the home and can quickly put an end to any infestations. What's more, it comes in a pack of 4, which provides more than enough coverage for the whole home.
This lice spray contains the active ingredient Permethrin, which is present in most over-the-counter lice treatments. It's an insecticide that kills lice and their eggs by attacking their nervous systems.
It's important to use this lice spray safely. Wait until the mist has dispersed and the treated area has been thoroughly ventilated. Do not allow adults, children, or pets into the area until the mist has dissipated.
---
Best Organic Option
Product Details:
Size: 16 Ounces
Scent: Fresh Lavender
Say no to harsh and toxic chemicals with this all-natural solution.
MDXconcepts Lice Spray kills lice, eggs, and nymphs on contact. It is safe to use on your belongings, including bedding and luggage. It is an all-natural solution that is entirely safe for people and pets to use.
This option is great for those worried about using harsh, potentially toxic chemicals in their home. It is made with a special mix of vinegar, geranium oil, and lavender oil and has been proven effective against lice and nits. It also comes certified organic by USDA.
Geranium oil is an essential oil that is often found in hair care products. It is used to treat dandruff, acne, eczema, psoriasis, and hair loss. It is also used as a natural remedy for lice and to help with nail fungus.
One reason we love this organic spray is because of its non-staining properties, making it safe for use on clothing, couches, and bedsheets.
---
Most versatile
Product Details:
Size: 16 Ounces
Scent: Citrus Scent
Licefreee Home Spray is perfect for use in the home, school, office, hospital, and even on your head. It is completely safe for use around people, pets, and the environment, meaning you can use it with complete confidence.
Licefreee is the original non-toxic lice brand, introduced in 1999. This long history of providing lice solutions makes it one of the most trusted brands in the industry.
Instead of using toxic chemicals like pesticides, Licefreee Home uses a natural ingredient to eliminate lice and nits on contact. The pleasant-smelling formula doesn't stain and is non-toxic to humans.
To get rid of lice, spray your furniture until they are wet and leave it to dry. It takes just a few minutes to apply, and it really is that easy – perfect for busy Moms.
---
Best Natural Ingredients
Product Details:
Size: 16 Ounces
Scent: Unscented
Get rid of lice – guaranteed!
Say goodbye to those pesky bloodsuckers. After using Exterminators Choice, you'll never again be tempted to use poisons or chemicals to treat your home again. Exterminators Choice uses high-quality products consisting of pure essential oils, helping to create products that smell great.
Lice Defense is the absolute best way to prevent lice infestation in your home. This safe and effective treatment kills all life stages of head lice. It can also be used on furniture, backpacks, gym bags, coats, and hats!
This brand's exterminator-approved line of pest repellents is made in the USA. Their product line is manufactured by real exterminators who know exactly what they are doing.
The best part is it comes with a 100% guarantee. It works, or you get your money back!
---
Most Popular
Product Details:
Size: 5 Fluid Ounces
Scent: Odorless
For an effective yet natural bed bug and lice deterrent, try Nix Lice & Bed Bug Killing Spray for your home.
The lice spray is safe for water and fabric-safe, safe for pets and children, and effective for up to 4 weeks. It's easy to use – simply spray on affected areas such as bedding and furniture. No odor, not messy, and does not stain water-safe fabrics or surfaces.
Nix is also one of the best-known brands for lice removal. It's recommended by pediatricians as the most effective way to remove lice from the hair of children.
Note that this product is strictly not for humans, so check out some of our other options if you're looking for something that is multi-use.
---
Buying Guide
---
How To Pick The Best Lice Spray For Furniture?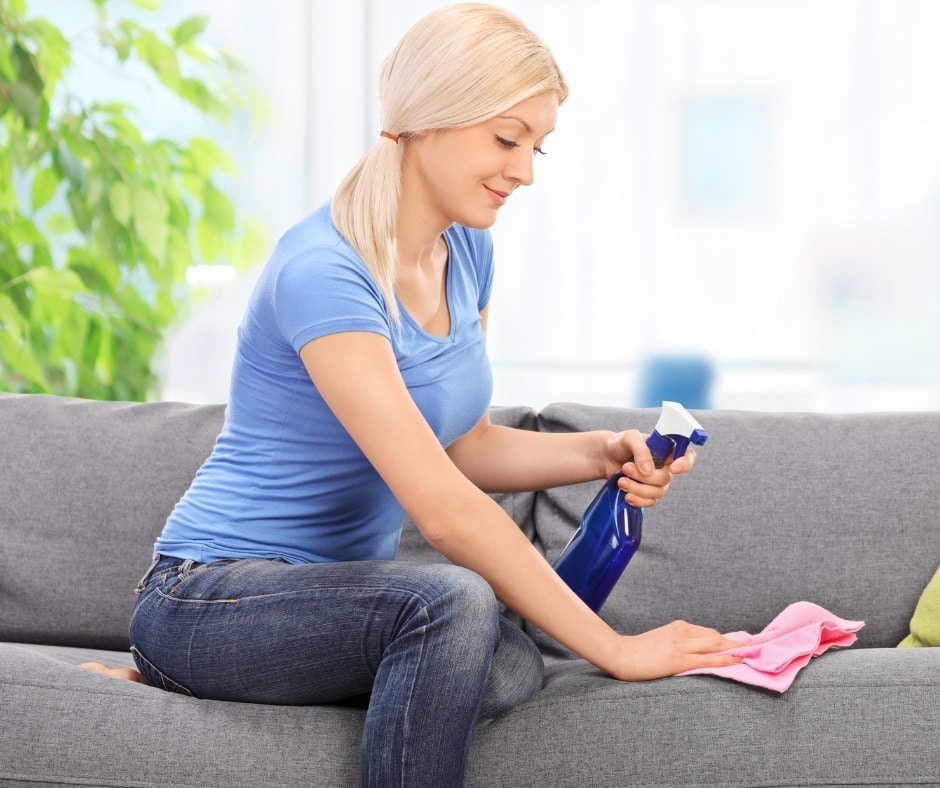 Have a lice problem at home? A lice spray is a good option to rid your home of pesky bugs. Check out the following tips to help you pick the best lice spray for your home:
Take a look at the active ingredients
The active ingredients in lice spray are pyrethrins, which are neurotoxins that get into the nervous system of lice and cause them to die. But not to worry, they have no effect on humans.
If you prefer a more natural option, many brands out there use organic solutions, such as lavender oil to remove lice. Lavender oil is a natural pesticide that you can use to kill lice and their eggs.
Consider the price
Lice removal sprays are easy to find and easy to use. The cheapest of them will set you back maybe $5, and the most expensive ones can go for as much as $15. However, it's not really the price of the spray that matters but the brand you choose. This leads us on to our next tip.
Check the guarantee on the product
Before you buy a lice removal spray, check the guarantee. Many sprays claim they are effective but don't have the guarantee to back up these claims. However, there are some companies that do have a guarantee, and if they have a guarantee, then that's a good sign that they believe in their product.
Does Lice Furniture Spray Work?
Lice Furniture Spray is a cheap and effective way to get rid of lice and nits. It is a simple solution to a common problem. However, don't expect it to work like magic. As with any pest control product, you'll have to repeat the process a few times for it to be successful.
How Do You Get Rid Of Lice On Furniture?
Lice don't discriminate. They will infest your entire house, not just your child. You can find lice in your furniture, carpets, and mattresses. Here's how to get rid of lice on furniture:
Vacuum the furniture thoroughly.
If you have a lice comb, run it through the seams of the upholstery or between cushions on couches.
Remove all combs and brushes from your home and place them in a bag in the freezer.
Treat the furniture with a specifically designed spray for removing lice from the furniture.
Leave the furniture outdoors in the sun (but not in direct sun) to kill any eggs.
You may have to repeat one or two of the processes to say goodbye to lice for good, but with any luck, using a lice removal spray will be an effective quick fix.
Conclusion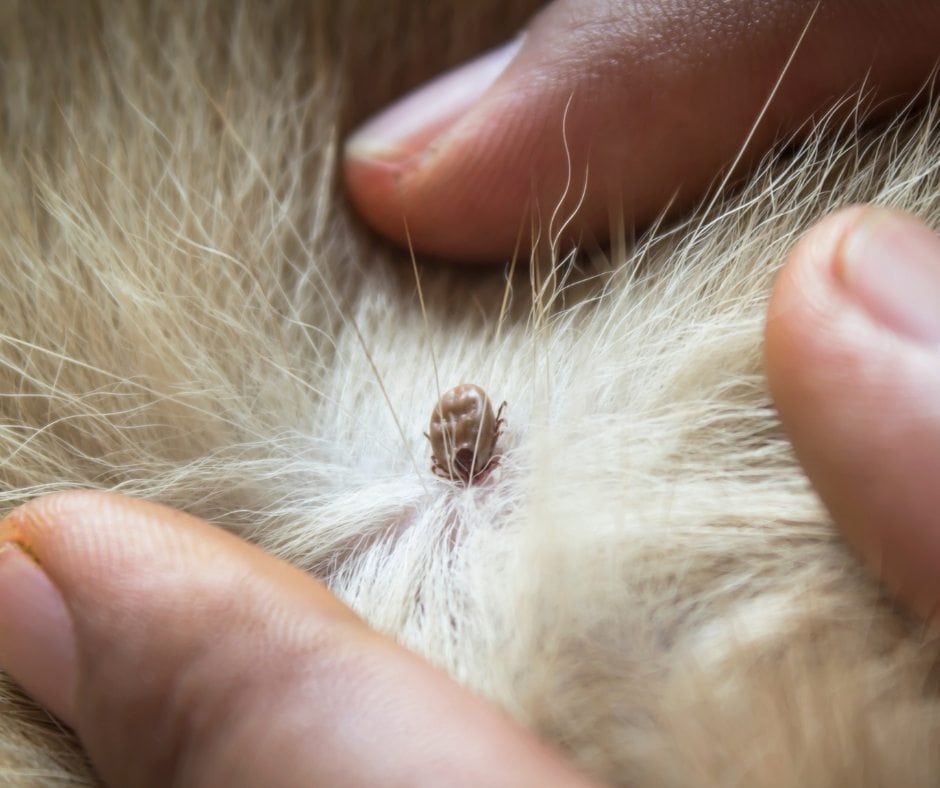 Lice aren't just incredibly annoying; they're also really hard to get rid of. If you're finding it hard to get rid of lice, you're not alone.
Buying a lice spray is a quick and easy way to get rid of unwanted pests for good. If you're looking for a quick fix, check out our top pick from Rid.