While a leather sofa is one of the most durable material choices, it doesn't escape the need for some regular TLC.
Apart from general cleaning, you also need to take time to keep the surface well-conditioned.
One way to keep your sofa looking pristine is by using a specially formulated cleaning and conditioning solution. Over the past week, we've put some of the best selling options on the market to the test.
Check out our head to head review of the best leather sofa cleaner and conditioners you can pick up today.
In This Article We'll Discuss
Best Leather Sofa Cleaner and Conditioners
Best Leather Sofa Cleaner Wipes
If you're looking for something simple to maintain your leather sofa, look no further. MiracleWipes offer a convenient and solution for both cleaning and conditioning your couch. This 30 pack provides portable wipes for a wide range of different leather types.
Due to its ease of use, MiracleWipes is our go-to choice when we are in a hurry. Not only can you spot clean as and when needed, but it comes infused with premium oils. These oils restore moisture, which keeps your couch clean and resistant to stains.
A one-of-a-kind product, this also features a smart UV protectant. Not only does this help curb fading, but it also preserves black/brown leather better too.
MiracleWipes are a stellar brand in the world of leather cleaning, so you can be confident when purchasing one of their products.
Best Leather Sofa Cleaner and Restorer
Rejuvenating natural and unfinished leather of lighter shades requires a lot of work. Well, it's a good thing there's Chamberlain's Leather Milk Conditioner and Cleaner to help you out!
Made of non-toxic, natural oils, this product helps nourish leather furniture. And while cleaning, it doesn't leave a sticky feel or a pungent smell that some products can leave behind.
But it doesn't stop there. Chamberlain does more than clean and deep-condition your leather. It can help fix dry and scratched surfaces so your sofa could achieve a healthy, new look. This solution is great for homes with pets, whose claws can sometimes scratch and mark your leather sofa.
Available in 60 and 120-oz sizes, this product also comes with a premium applicator pad. This item is reusable, and as such, helps to cut down on environmental waste. Chamberlain is the only leather milk recommended by the Saddleback Company. Saddleback is an American producer of leather products that use only the finest full-grain leather. Such a winning endorsement makes Chamberlain's a firm favorite of ours.
Best Leather Cleaner for Upholstery
Leather Honey is a non-toxic cleaner that works on a variety of upholstery surfaces. Be it your favorite sofa or belt, this product can help keep most of your leather goods looking flawless.
Even with its gentle formulation, Leather Honey makes light work of grime, oil, dirt, and stains. Applying this product lifts the stain from the leather right before your eyes!
One of the greatest things about Leather Honey is its concentrated power. After all, it is the embodiment of the statement a 'little goes a long way.' That's because you can add water to this 4-oz product to make 32-oz of leather cleaner! Call that value for money!
And even in its diluted state, Leather Honey can still clean your couch well. The only downside of this product is that it's limited to cleaning. It's not a 3-in-1 cleaner/conditioner product, such as some of the alternatives in this list. Still, if you're a fan of Honey products, pick up the Leather Honey conditioner (reviewed below).
Best Leather Cleaner for White Sofa
Cleaning white leather sofas can be tricky. With the wrong product, you could end up destroying your couch for good. To prevent any unwanted mishaps, use Trinova. In our testing, we found it to be the best cleaner for light-colored leather surfaces.
One feature we love about TriNova is the fact it comes in a spray bottle. This makes it far easier to use than other products, such as Chamberlain's, which comes in a squeeze bottle. It also means that cleaning becomes far more straightforward. All you need to do is spritz your couch and wipe down with the microfiber cloth included.
And while we love this product for cleaning our white sofa, what's great about Trinova is that it's not limited to white leather surfaces. In fact, you can use it to clean saffiano, vinyl, durablend, compound, plastic, and faux leather.
TriNova only comes in an 18 oz size. If you're tacking a larger sofa, or a fleet of vehicles, you may consider picking up something which a larger volume, such as the 22-oz Weiman cleaner. Still, 18oz is more than enough to cover most home-use situations, so don't let the size put you off.
Best Rated Leather Cleaner for Sofas
Well, this product by Weiman has many fans across the world who praise it for its cleaning abilities. It's one of the best-selling cleaning products on Amazon for a good reason!
For one, it can remove residue, dirt, and stains with ease. At the same time, it conditions the leather's surface, keeping it moist and robust for years to come. This product is very versatile and makes for an excellent choice for a variety of surfaces. Be it couches, handbags, or shoes, this product can do it all.
Unlike Leather Honey, Weiman comes with a high degree of UV protection. This protection adds a protective layer to your couch, keeping it safe from sun damage and fading. As a bonus, it can save your leather upholstery from damage and cracks too.
What's great about Weiman's 22-oz solution is that it also comes in a spray bottle for easy cleaning. Apply the product to its complementary microfiber cloth to get started.
Best Leather Cleaner for Cream Sofa
A cream leather sofa is a challenge to keep in tip-top condition. For this, you are going to need something delicate. Enter the Weiner 3-in-1 cleaner. What makes this product so suited to cream sofas is that it does not darken surfaces, unlike MiracleWipes.
Perfect for light-colored leather, this product has various uses. Apart from cleaning, it also works to condition the leather. With its moisturizing properties, it can protect your sofa from cracking and drying. If you've ever seen a cracked leather sofa, you'll know you want to avoid that at all costs.
While it's ideal for cream-colored sofas, it's not limited for use on couches. If your shoes, bags, or coats need some TLC, the 3 in 1 Deep Leather Cleaner & Conditioner Cream can take care of those too!


One of the downsides is the size of the bottle. At 8oz, this is good enough for spot cleaning or small areas. If you're working on something bigger, you may need to buy a few.
And While it has many uses, it's only recommended for finished leather. As such, you should not use this on unfinished surfaces such as nubuck or suede.
Best Leather Cleaning Kit
Buying 2 different products that complement each other can be tricky. With the Chemical Guys' Leather Care Kit, there's no need to worry. After all, these products can help you treat leather like you do your skin – with utmost care.
The spray-bottle leather cleaner features an effective formula that is colorless and odorless. At 16 oz, it goes a long way, and it penetrates the leather to help get rid of dirt and oils. Since it's pH-balanced, it won't compromise the durability and appearance of your sofa.
The kit also comes with a 16-oz leather conditioner that has a pleasant leather scent. Formulated with Vitamin E, it works to nourish your sofa – and protect it from UV damage too. All the while leaving your room or car, with the subtle aroma of new leather.
While this care kit works well on your couch, it's useful for other surfaces too. It's safe to apply on fine natural leather and synthetic leather upholstery. Heck, you can use it on durable sealed leather too.
Best Leather Conditioner
Treating your leather sofa can help prolong its lifespan. If you're looking for something that comes with a whole lot of history, and an avid fan base to boot, you can't beat Leather Honey. Even after 50 years, its formula remains to be the best conditioner that customers adore.
For one, it's non-toxic, non-sticky, and odorless. It's also devoid of silicone or solvent. All this 8-oz conditioner needs is natural oils for it to work. Apart from softening your couch, it can make the leather flexible too. One treatment is enough to keep your sofa beautiful for 6 months.
Aside from rejuvenating leather, this product can keep the surface protected. Snow and rainwater are no match for Leather Honey's liquid-repellant formula.
While it's good for sofas, boots, purses, and car seats, Leather Honey does not work so well with vinyl and faux leather. For these surfaces, you are better off with the Trinova cleaner.
Best Multi-Use Leather Cleaner and Conditioner
If you want to clean your sofa – and other leather surfaces – then this is the product you need to add to your basket.
This 12-oz product boasts of six natural and non-toxic oils that can remove dirt, soil, and residue. At the same time, it can moisturize your leather, making it supple yet strong.
Weiman also comes with UVX-15, a substance that protects your sofa from sun exposure. Even if your couch is near a source of natural light, this formula can keep it from fading, drying, or cracking.
As this cleaner comes in a handy spray bottle, treating your sofa is a breeze. All you need to do is spritz a good amount on a soft cloth and wipe the affected area. Don't forget to buff it for a beautiful sheen!
Best Leather Cleaner & Conditioner Buying Guide
How Do You Treat Leather Furniture?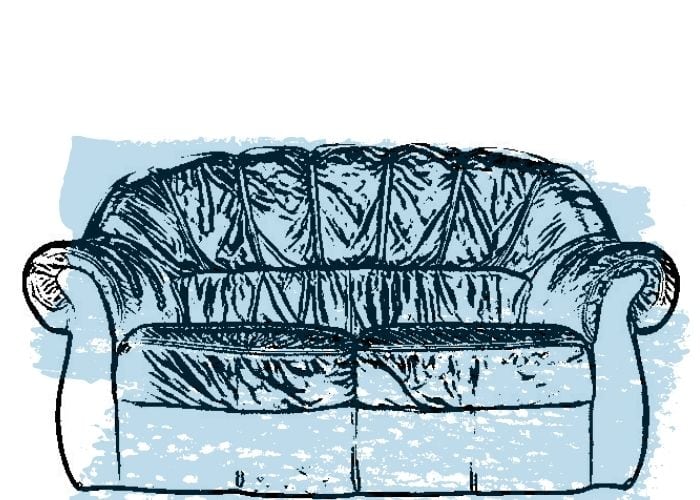 Don't use DIY materials. Always opt for specialized leather cleaners and conditioners. At the same time, avoid using abrasive chemicals. Don't treat your leather with varnish, oils, furniture polish, cleaning solvents, or ammonia.
Some top tips when it comes to treatment:
Treat a small concealed area first before proceeding with the rest.
Make sure to clean and condition your couch every 6 to 12 months.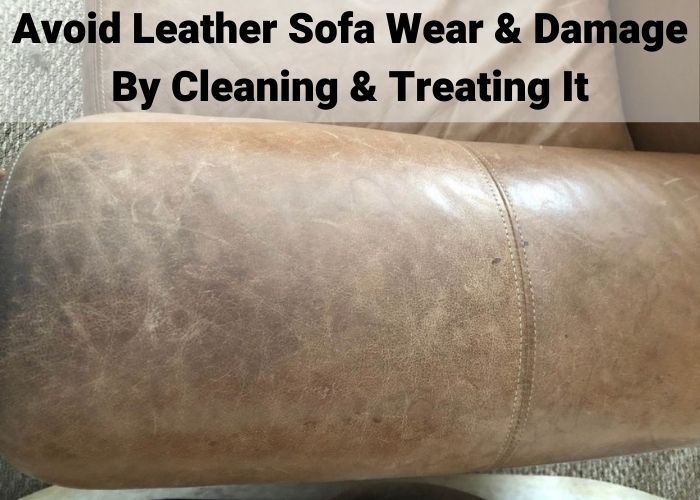 What is Leather Lotion for Furniture?
Leather lotion is a cream that moisturizes leather furniture. A good example is the Chamberlain leather milk. The hide absorbs the leather conditioner when applied. As such, the leather lotion helps protect the material from drying or cracking. In fact, it works in a very similar way to using a moisturizer on your skin.
Should You Use Olive Oil to Fix Leather Furniture?
No. While it does make the leather softer, it can hasten its deterioration. Oil penetrates the leather, which ends up spreading throughout the surface. This leads to ugly stain spots that even professionals cannot remove. Olive oil also has an undesirable scent (for your sofa, at least). It can also hinder the leather from resisting other odors.
Can You Use Coconut Oil on Leather Sofas?
Yes, you can use coconut oil to condition your leather furniture. But before you do so, clean the surface first. Additionally, make sure that the furniture is at room temperature. This will prevent excessive absorption as you condition the leather.
How Often Should You Condition Leather?
Experts recommend conditioning finished leather every 6 to 12 months.
Leather Restoration Guide
Before you try to restore your leather furniture, you should make time to clean it first. After removing any dirt, debris, and stains, you can proceed with the following:
Scratches
Apart from your pet's claws, your jewelry – even your nails – can end up scratching the surface of your leather couch. You can reduce this by applying a conditioner such as Chamberlain leather milk. Remember to test one small, unobvious area first. Don't panic if the treated area has darkened as it will go back to its original color.
Water Damage
Wipe the wet areas with a dry cloth such as the microfiber that comes with a Weiman cleaner. Don't apply heat (i.e., using a hairdryer) as this will damage the leather.
Holes
For this, you'll need a separate leather repair kit. Using this kit, you can patch up any holes that you may have on your sofa. Follow the manufacturers' guidance for correct usage.
How to Clean Leather Furniture
When it comes to cleaning unprotected leather, it's as simple as dusting the area with a clean, dry cloth. You can use a soft brush attachment to vacuum it as well. As for protected leather, avoid using cleaners and conditioners with ammonia or alkali.
As for removing stains, follow these techniques:
Ink
For finished leather, dab the area with a cotton swab or cloth moistened with a product such as Trinova. Blot clean with another cloth. As for unfinished leather, it's best to call a professional.
Grease
Natural hair and hand oils are best removed with a degreaser.
As for food stains, you can draw the oil out by blotting the area with flour, cornstarch, or powder. Leave this for a few hours – better if overnight – before wiping the saturated powder off.

Don't forget to apply a leather conditioner after! This will make future stain removal easier.
Benefits of Cleaning and Maintaining Leather Furniture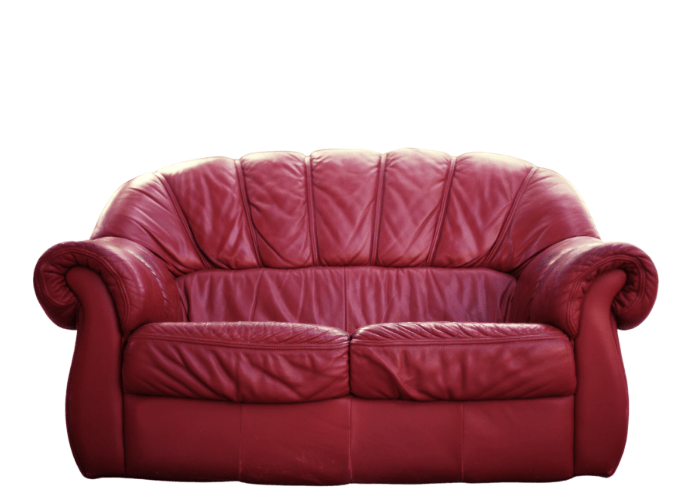 Aesthetics
Who doesn't want a beautiful leather sofa? If you don't clean it, stains and blotches will end up destroying your couch's look. Cleaning your sofa with a Leather Honey cleaner helps preserve the leather's pigmentation. As such, it can make your sofa look brand new, even when it is far from it.
And should you decide to sell it, your couch's appearance is sure to achieve a higher resale value.
Promotes Comfort
Sitting on a cracked leather sofa is not comfortable at all. Conditioning it with the Chamberlain Leather Milk keeps it supple for many years of use.
Prolongs Lifespan
Stains do not only destroy the outside; they harm the inner layers too! They can damage the leather, reducing your couch's lifespan in the long run.
What are the Different Kinds of Furniture Cleaners?
Protected/Finished Leather Cleaner
This provides a protective coating to finished leather. This helps protect the surface from dirt and stains. Examples of protected leather cleaners include Weiman's leather cleaner and 3-in-1 formula.
Unfinished Leather Furniture Cleaner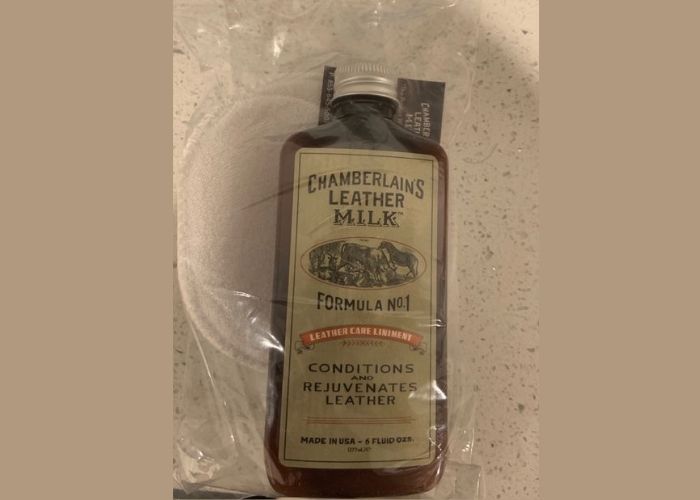 This is best for unfinished leather, such as aniline and semi-aniline. Products such as Chamberlain's Leather Milk seals and protects the leather.
Nubuck Leather Cleaner and Conditioner
Like the aniline cleaner, this conditioner protects full aniline leather. As such, this is best used for suede furniture.
Wrapping Up The Best Leather Sofa Cleaners & Conditioners Review
The clear winner is the Weiman Leather Cleaner and Polish. This represents great value for money as it is a cleaner and conditioner all wrapped up into one. More than removing residues and stains, it can keep your couch soft and supple. It also provides protection against UV drying and cracking.
Coming in a close second is the Chemical Guys care kit. It has a clear, odorless cleaner, and a leather-scented conditioner. The latter also has Vitamin E for deep moisturization and UV protection.