Are you confused about which leather sofa brand to buy from? There are so many separate types that it can be overwhelming and confusing. I've broken down the materials that different brands use. I have assigned each material a rating out of 10 based on durability, visuals, and cost.
In This Article We'll Discuss
Ashley Furniture Leather Sofas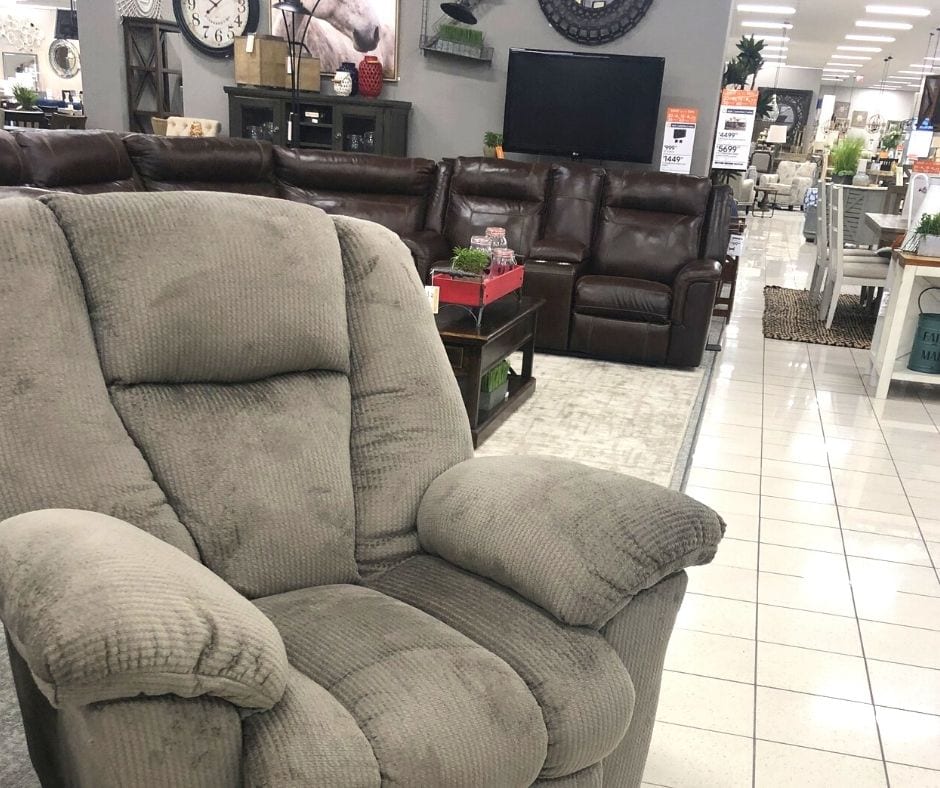 Ashley Furniture uses one of two leather products in their furniture. The first is a bonded leather that is up to 20% real leather. I would advise you to avoid this type of leather. Although it will be cheaper, the quality is simply not there.
This creates issues with durability and will be more likely to puncture or fray over time. This is a low 5/10 quality to begin the list.
However, Ashley Furniture also uses a Leather Match material. Again, this is not the best quality leather you will ever be able to find. However, it is cheaper than most leathers and does bring a level of quality.
Leather Match uses a combination of Top-Grain Leather with faux leather. This composite allows for durability and strength, while not ruining the visuals. Ashley Furniture strikes the balance well here, getting a solid 7/10 for this material.
La-Z-Boy Leather Sofas
La-Z-Boy has several names for the leathers they use which may initially be confusing. On their site, they reference the fact that if you pay more, you will get a better piece of leather. This is common for most furniture retailers.
They named their first type of leather Tutti. Tutti is a durable leather that has a correction. This form of correction is to iron out any pore inconsistencies. This gives the leather a more uniform characteristic. By getting rid of scars or stains, La-Z-Boy provides a smooth finish.
Tutti leather is only partially corrected, meaning it is still of high quality. I would rate this leather a 7/10.
Moda is essentially the same as Tutti. They go through the same process of pigmentation. This removes some naturalism from the leather, making it slightly more uniform.
However, this uniformity removes some of the natural beauty of leather. Because of this, again this form of leather gets a 7/10.
Ranch is leather that they buff and micro-pigment. What this process does is eradicate any anomalies on the surface of the leather. This mottled finish is uniform to look at. They apply a topcoat by using a fine roller coating, which creates a smooth finish.
Again, this leather is quality, with some detractions. They make these detractions to improve durability. Overall, this leather is slightly better quality than Tutti and Moda. I give Ranch an 8/10.
Mezzo is a corrected grain leather. This uniformity allows for increased durability. However, much like Tutti and Moda, this detracts from the authenticity of the leather.
Mezzo will be very soft to the touch, often coming in neutral colors. The lack of buffer means there will still be some natural scarring shown. I give this leather an 8/10.
Finally, La-Z-Boy also stocks Dolce leather. They correct this leather, just like Mezzo and Ranch. However, considering it is not micro-pigmented, there will still be some imperfections.
The authenticity of Dolce, also only coming in standard colors, means it is better quality. It is soft to the touch and durable. Overall, I give this the highest La-Z-Boy rating at 9/10.
WayFair Family Brands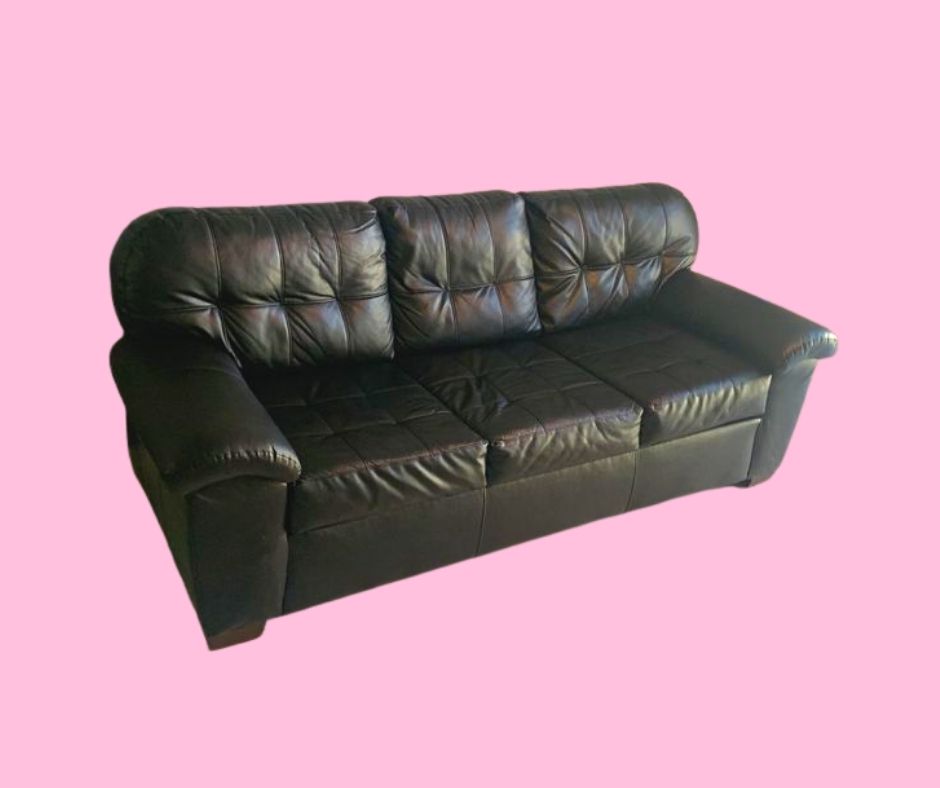 WayFair Family Brands is an eCommerce store that owns several brands. If you are buying under Red Barrel, Latitude, Darby, Winston, or All Modern, you are buying from WayFair.
All WayFair brands have their leather type under the 'Specification' area of a product. If you click on that, they give you all the product features. If you navigate to 'Upholstery Material' you will see the type of leather used.
WayFair brands either use one of two leather types. The two they specify on their website are 'Top-Grain' leather and '100% leather'.
Top-Grain leather is the highest quality leather there is. They take this leather from the very top of the hide. They only remove one layer, leaving a beautiful final product. This leather is expensive and used in the more costly leather products.
If you are looking for a fantastic leather product, 'Top-Grain' is the type to go for. I would give this type of upholstery material a 9/10. However, this quality comes with a steep price tag.
100% leather is a business way of saying 'not the best quality leather'. This will often be heavily pigmented leather. To give a lower-quality leather a more uniform look, they apply pigment.
This can even extend to 'Split-Leather', which is the lowest quality of leather. This type of leather is easy to damage and can show signs of wear and tear. While it is true in being 100% leather, it will not be a great quality leather.
These products are often much cheaper than 'Top-Grain' leather. If you're looking for something cheap, these can be a great product. However, if you're looking for durability, these aren't for you.
The WayFair Family Brands '100% leather' gets a 5/10.
Amazon Family of Brands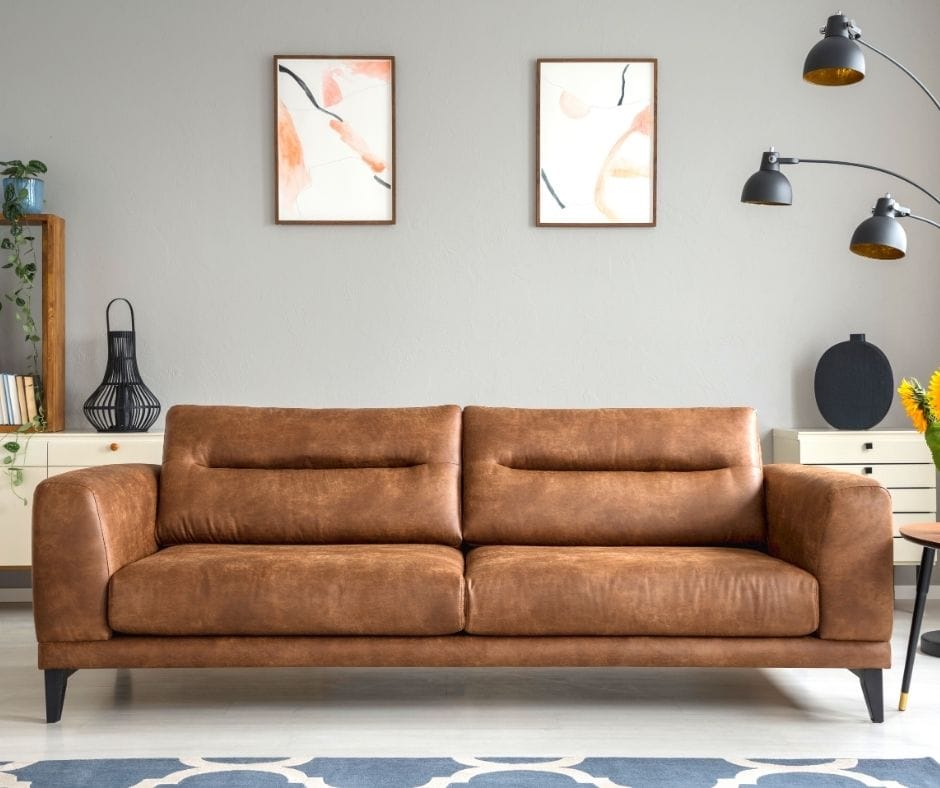 Just like WayFair, Amazon also has its own set of brands. These brands include names like Stone & Beam and Rivet. The quality of these pieces varies, meaning you need to check the description of the product you want to buy.
Amazon Family brands are sneaky when it comes to which leather they are using. While some products, like this couch, tell the quality of leather, many do not.
If the description of the product states that the brand uses Top-Leather, it will be of good quality. Amazon is just like WayFair, in that they use some good leather and some worse quality leather.
The Top-Grain leather is durable and looks fantastic. This is only on a few selected products. They state this in the description of the product. Amazon will say '100% top-grain leather', altering you to the high quality. This leather quality is fantastic, I rate it 9/10.
If this claim is not in the description, you can assume the leather used is of a lower quality. The other leather they use is composite leather, which mixes different leather together. Although this is a durable option, it often lacks character.
Overall, the second type of leather used in amazon brands gets a 6/10.
Honbay
Honbay is well perceived for its excellent quality faux leather. While this brand does use real leather, their faux leather is more of the main focus.
Their faux leather feels incredibly realistic, as well as looking the part. Faux leather is also easier to clean and will go well with your décor. Being faux, you will be able to order a color to match any setting.
This faux leather is one of the best in the business. Out of 10, I rate it an 8. This is in line with some of the best leathers out there. Don't overlook faux leather as a fantastic option.
Divano Roma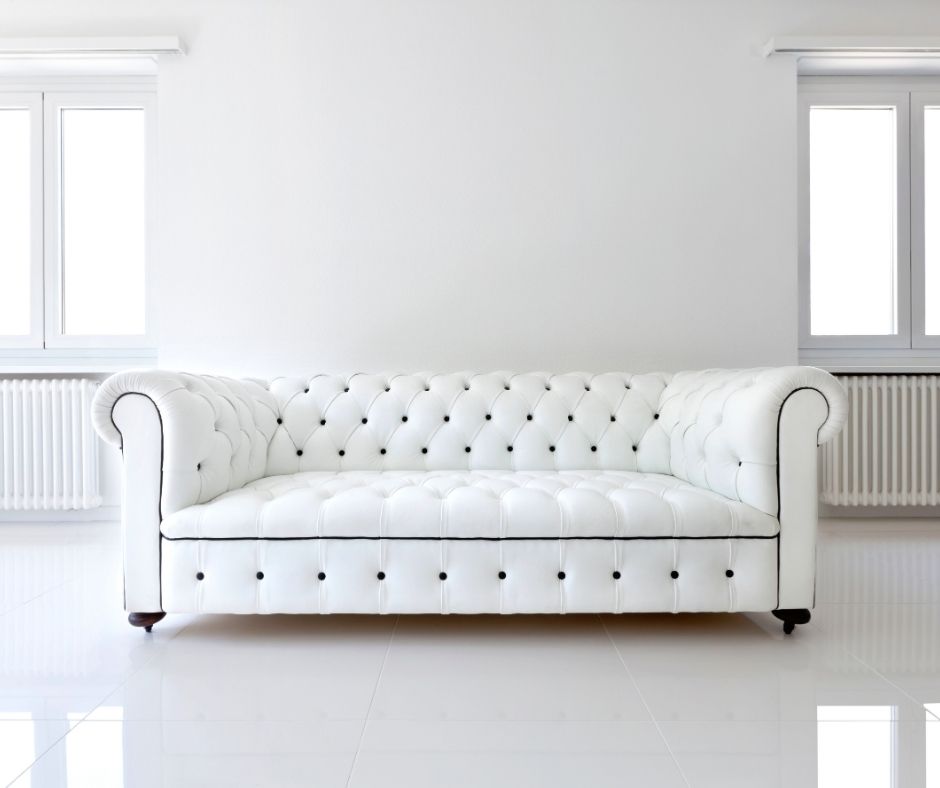 Divano Roma boasts its luxury across their brand. They design their style to wow guests and create beautifully finished pieces. Considering their purpose and luxury claims, the leather is of a high quality.
Divano Roma uses only Top-grain leather in all of their products. This assurance of quality also explains the high price point of the sofas. Considering the style and overall aesthetic of Divano Roma, I give them a 9/10.
Top-grain leather is always going to be fantastic. However, there are definitely some cheaper brands (like WayFair) doing something very similar.
Esright
Esright is a brand that has managed to cut down costs, while keeping quality high. Mostly using faux leather, the sofas and recliners from Esright are of great quality.
Many of the Esright products have built-in heating features. Due to this, they use faux leather to ensure safety and avoidance of damages. The faux leather is a better conductor, heating the product evenly.
However, although a great option, the quality of this faux leather does not quite match Honbay. Overall, I give the faux leather used by Esright a 7/10.
Christopher Knight Home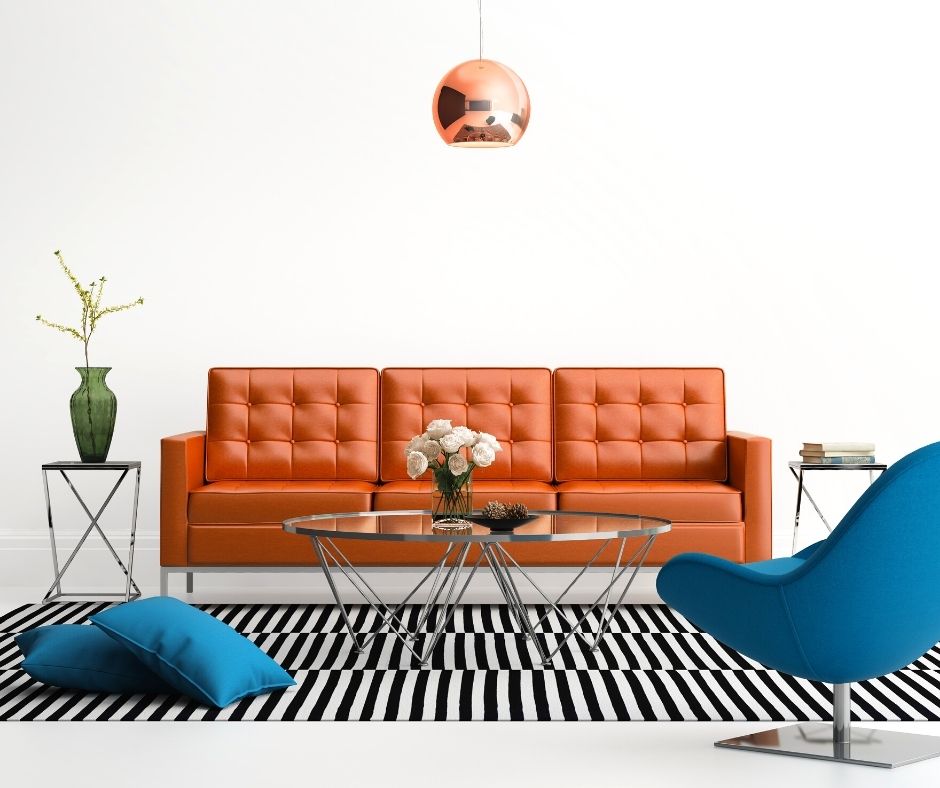 Christopher Knight Home usually uses the Christopher Knight Home Berkshire Bonded Leather.
This product balances high quality with flexibility and durability. However, the leather used is not top-grain leather, more commonly being a composite. The Bicast leather used is still of good quality, but doesn't quite reach the heights of other brands.
Christopher Knight Home is a good option if you're looking for a medium between price and quality. The composite is also fairly hard to clean and can stain easily.
I would give the composite they use a solid 7/10.
Conclusion
There are a lot of brands out there to choose from. I understand that leather can be overwhelming.
To simplify things, just keep your eyes peeled for top-grain leather. This will ensure quality every time. However, aniline and semi-aniline leathers are also a great option.
In my opinion, the best option to go for top quality would be La-Z-Boy, as they are consistent and cheaper than most. They have great leather and match durability and cost.