Lane is very well-known in the world of home furniture. In fact, the brand has garnered a reputation for producing high-quality and reliable furnishings. But we know that each brand has its own strengths and weaknesses.
Yet, you can be sure to have a recliner that provides excellent relief and comfiness when it comes to Lane Furniture.
Lane furniture has a vast catalog of recliners under their belt. As a shopper, it can be hard to choose when there are many options available. Don't worry, as in this guide we will help you with this problem.
If you're short on time, check out our top pick, the Lane Home Furnishings wall-saver, which is ideal for small spaces. On the taller side? Check out the Mushroom wallsaver.
In This Article We'll Discuss
Best Lane Recliner Reviews
Best Overall Lane Recliner
First up on our list is Lane's walnut-colored 4501-190 model. If you're looking for the best overall recliner, you can't go wrong with this one. It's got style, comfort, and durability all for an affordable price tag. This recliner has a stylish top-grain leather cover, great for those with rustic tastes.
This comfort king recliner is designed to handle weights of up 500 pounds, ensuring the utmost comfort for anyone. This is due to its design and heavy-duty steel frame build. It also offers an option for an extra-tall seat back and increased chair height. Not only that, it can recline up to 79 inches, rivaling a king-sized bed. This makes this Lane recliner an excellent choice for taller people and larger individuals. You don't have to worry about durability as Lane Home Furnishings ensures the product can handle wear and tear for years.
Comfort, style, and durability. What else can you ask from a recliner? This model checks a lot of boxes and all at an affordable price too.
Item Weight: 163 pounds
Weight Capacity: 500 pounds
Product Dimensions: 40 x 44 x 48 inches
Upholstery Colors: Walnut, Ash, Blue, Cafe, Chocolate, Dorado Charcoal, Wine
Materials: Alloy Steel Frame, Wood, Suede
Best Budget-Friendly Lane Recliner
This Lane recliner will enhance your seating experience without blowing a hole in your wallet. This Lane recliner comes packed with various features while still being an affordable option. It features a leather looking cover made of 95% Polyester and 5% PU Leather; this makes it very easy to clean and quite durable.
This bang-for-buck Lane recliner also features a zero-gravity mechanism. This mechanism enhances the recliner's leg, back, and neck support, which provides maximum comfort and stability. Just like the vast majority of Lane recliners, the frames are made of durable hardwood or steel. But wait, there's more. This recliner also allows a 360 degrees swivel and rocker motion during the seated position on top of these already great features.
All of these features are offered at an exceptionally competitive price, which is why this Lane recliner is our to pick for the budget-conscious shopper.
Item Weight: 85 pounds
Product Dimensions: 39 x 40 x 43 inches
Upholstery Colors: Steel, Sand, Merlot
Materials: Wood, Polyester, PU leather
Best Lane Recliner for Tall Individuals
Despite the numerous advantages that tall individuals have on a day to day basis, looking for the perfect furniture can be a huge pain.
The good news is, if you're tall, your worries are over. This recliner from Lane furniture is our top pick for taller individuals. What makes it so suitable? This recliner can support weights of up to a whopping 500 pounds. This Lane recliner is expertly designed to be as durable as possible.
In addition to being durable and stable, this beast is also designed to provide maximum style and comfort. This large scale recliner comes with comfy seat cushions, a fully padded chaise, and a stylish back design. You will be proud of owning and having this in your living room or other spaces.
Item Weight: 123 pounds
Weight Capacity: 500 pounds
Product Dimensions: 48 x 42 x 45 inches
Upholstery Colors: Mushroom, Chestnut, Dark Grey, Doe, Grey Leather, Navy, Wine, and Walnut
Material: Wood, Steel, Polyester
Best Lane Recliner for Small Spaces
Prefer living in small, cozy apartments? Want an equally comfy chair to relax and unwind on? The Bennington Recliner from Lane Home Furnishings may be the best choice for you.
We've picked this recliner as the best for small spaces for a few reasons. The first major reason is that this recliner is a wall saver. A wall-saver means that you can place the recliner close to a wall and still be able to utilize the full reclining length. Additionally, it has a "royal zero gravity" mechanism that supports your neck, back, and legs, ensuring maximum comfortability and stability.
This recliner is perfect for short to medium-length legs because it has a lower seat height. Finally, this Lane recliner also has a built-in heat and massage feature located in the seat cushion and back. Elevate your relaxation with this small yet cozy Lane recliner
Item Weight: 73 pounds
Product Dimensions: 38 x 33 x 39 inches
Upholstery Color: Ocean
Materials: Wood, Chenille, Steel
Best Wing Back Recliner
Looking for a classic and stylish recliner design? This Lane recliner has got you covered. It features a Chenille cover with a sleek Chevron pattern and has an exquisite and classic roll arm and wing back design. But the design isn't the only reason this recliner chair made it on to the list. Not only does it boast a classic old school style, but it also has modern conveniences built-in.
This Lane recliner features a power recliner mechanism. This means you have access to numerous reclining positions and can find one that provides you maximum levels of comfort.
You can effortlessly change your position when reclining for convenience and mobility. If you're a lover of the traditional style high-leg recliners, you won't get any better than this. A stylish classic design with modern convenience features.
Item Weight: 125 pounds
Product Dimensions: 39 x 39 x 43 inches
Assembled Seat Height: 20 inches
Upholstery Colors: Animal, Stone, Canyon
Materials: Wood, Steel, Chenille
Best Lane Rocker Recliner
Coming home from a long day of hard work with this recliner in your living room is a blessing. In fact, you just might experience relaxation, unlike you've ever experienced before.
Featuring pillow top arms and a comfy built-in headrest, this Lane recliner also boasts a zero-gravity mechanism. This mechanism ensures that your neck, back, and legs are supported, which results in quality relaxation and reduced stress.
Because of its insane comfort levels, you'll find yourself using this recliner quite a lot to relax. Lane has considered this and improved its durability. It has C3 pocket coil seating for added stability while also providing consistent comfort. This is a classic rocker recliner at its best.
Item Weight: 92 pounds
Product Dimensions: 38 x 35 x 39 inches
Assembled Seat Height: 21 Inches
Upholstery Colors: Medium, Granite, Bark, Taupe
Materials: Wood, Steel, Leather
Best Lane Leather Recliner
Nothing can beat the overall style that a classic faux leather design can bring. If you're more interested in a great looking yet highly functional recliner, we highly recommend the Lane Home Furnishing Boston Recliner. The Boston recliner features C3 pocket coils for improved comfort and durability. It also has tailored roll arms and scoops seating for convenience.
Depending on the model you chose, this leather recliner may have a feature that charges your devices while relaxing. It also has built-in heating and massage modes. As with other Lane recliners, you can expect high-quality build and durability. All of these available features make this our top pick for the best Lane leather recliner.
Item Weight: 123 pounds
Product Dimensions: 45 x 39 x 43 inches
Assembled Seat Height: 22 inches
Weight Capacity: 300 pounds
Upholstery Colors: Mocha, Taupe, Cocoa
Materials: 95% Polyester, 5% PU Leather, Wood, Steel
Best Lane Power or Electric Recliner
The wonderful thing about modern recliners is that some of them can let you charge your devices directly from the recliner. This is perfect for those of us who prefer to relax with their phones or tablets instead of watching TV.
Our pick for the best Lane power/electric recliner is the Gladiator Cafe Power Rocker Recliner. It features a soft and comfy Chenille upholstery. This power recliner is built for various weights, from small to tall individuals.
The design and quality of this recliner are made to support up to 500 pounds with its heavy-duty steel frame. If you're looking for a well-rounded power recliner, you don't have to look any further.
Item Weight: 173 pounds
Product Dimensions: 40 x 44 x 48 inches
Assembled Seat Height: 23 inches
Weight Capacity: 500 pounds
Upholstery Colors: Ash, Walnut, Dorado Charcoal, Cafe, Blue, Gladiator Charcoal, Wine
Materials: Wood, Alloy Steel, Chenille
Buying Guide for Lane Recliners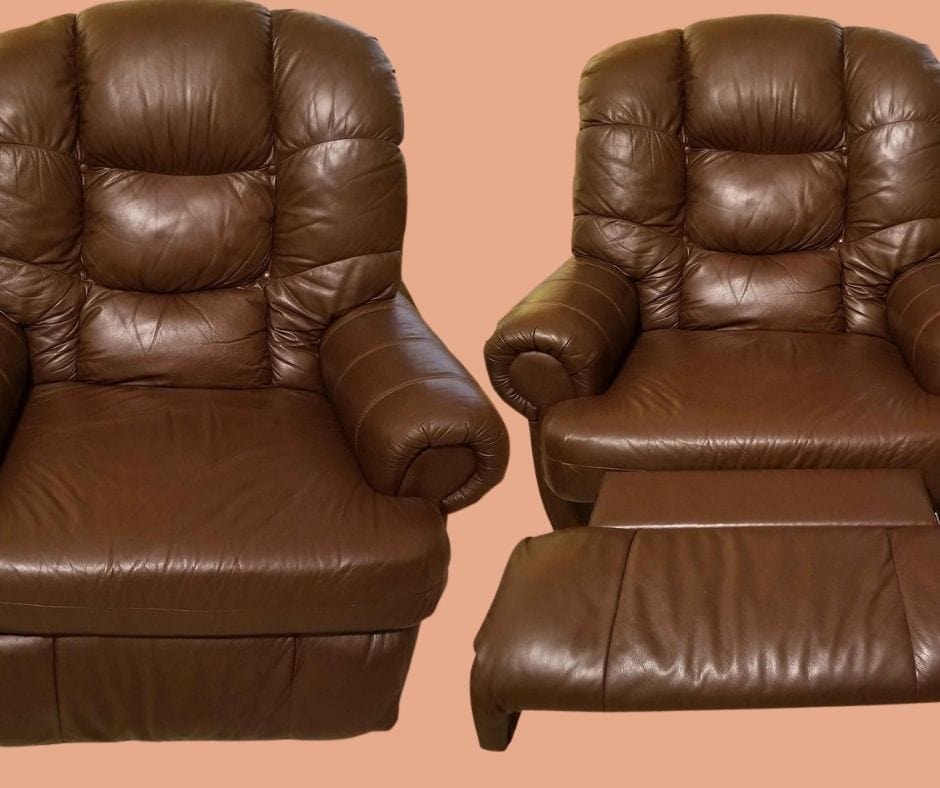 How Good are Lane Recliners?
Lane Home Furnishings have been dominating the home furniture industry for years. Through these years, they've acquired tons of experience and reputation to be considered one of the best furniture companies today. This alone should be proof enough that their recliners are of high-quality.
One of the things our customers love about Lane is they are proudly built and made in the USA. This makes Lane furniture a popular choice among many Americans.
Best Home Furnishings vs. Lane Recliners Comparison vs. Lazy boy
Each brand has its own strengths and weaknesses. However, when it comes to recliners, Lane furniture takes the trophy.
In our experience, Lazy Boy tended to have lesser variety when it comes to patterns and upholstery. Best Home Furnishings also had less durable recliners than Lane, according to our testing.
Where are Lane Recliners Made?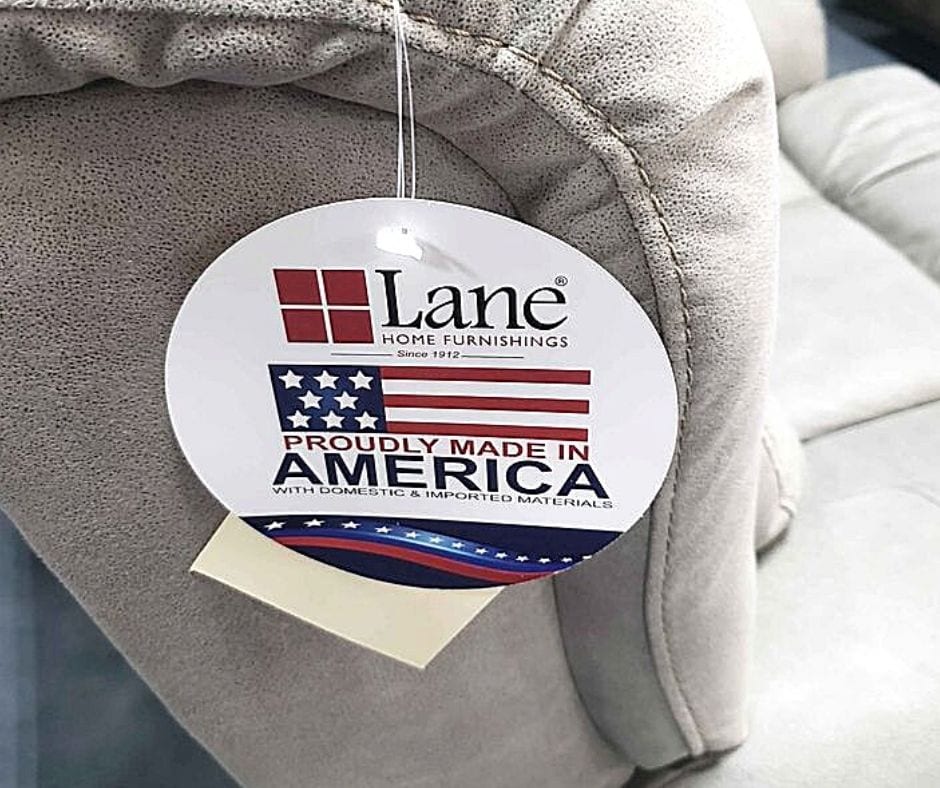 All Lane furniture is made in the United States. The majority of their collection is manufactured in Tupelo, Mississippi. Most of the wood used for frames are imported from all over the world.
Where are Lane Recliners Sold?
Lane furniture is sold in most major furniture retail stores. You should find them all over the United States.
How to Unlock a Lane Recliner
Unlocking a Lane recliner may depend on which model you have. Refer to the manual provided alongside your recliner during purchase.
Do Lane Recliners Come Apart?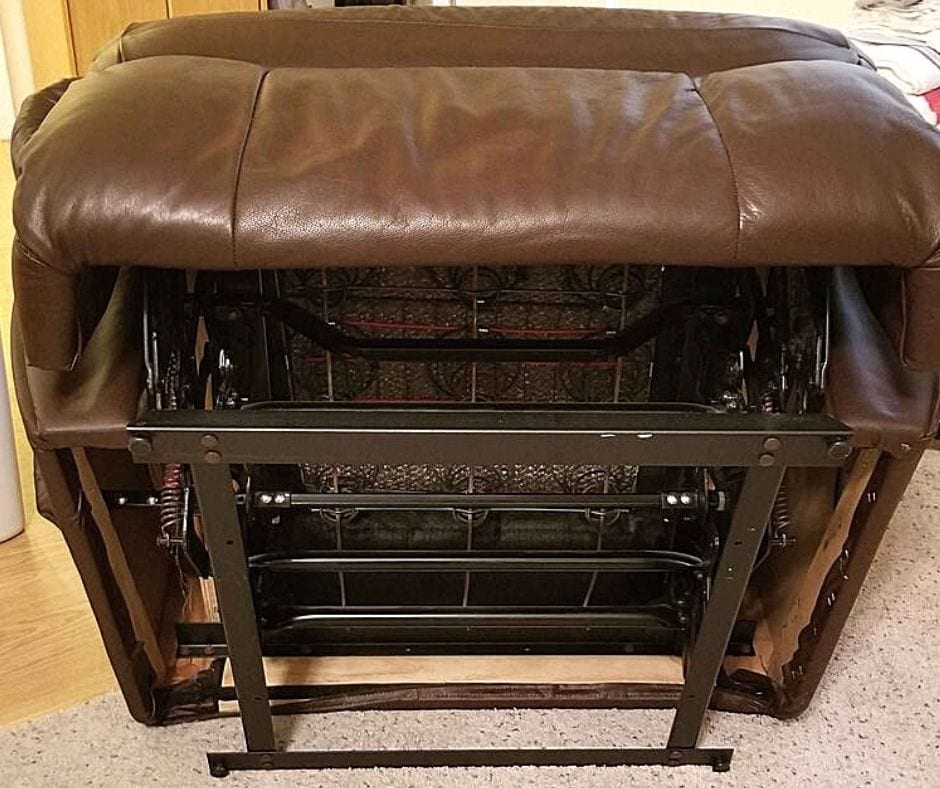 Yes, Lane recliners can come apart. You can refer to this guide on how to dismantle your recliner. However, do note that this practice can void your warranty. If you're experiencing problems with your recliner, call an expert to inspect it.
How Much Can You Expect to Pay for a Lane Recliner?
For most mid-range Lane recliners with plenty of features, you can expect to pay around $400 – $600.
Conclusion
There you have it, our top Lane recliners, to meet all of your requirements.
If we had to recommend our top pick, it would be the Lane Gladiator Cafe Power Rocker Recliner. It is our favorite because it has all the features you need in a modern recliner. You can charge your device while relaxing; that's a pretty great combo. This comfort king is perfect for relaxation and easing back pain. All around an excellent recliner worthy of your home.