Hugger ceiling fans don't have a downrod, meaning they are shorter than the majority of normal fans. Because of that, they're the perfect fan if you're living in a small space or a space with low ceilings. Although they're small, they're incredibly powerful and they work just as efficiently as any other fan.
If you're looking for our overall recommendation for a hugger ceiling fan, we recommend the Hunter Fan Company 59248. This fan is truly spectacular and has a range of fan speeds, as well as a central light fixture that changes between three colors. It's only 11 inches tall, so this fan is perfect for smaller rooms. However, it still maximizes airflow due to its 13-degree angled blades.
If you want something a little more modern, you can't go wrong with the Aviator hugger ceiling fan. This fan comes in a beautiful graphite grey color, which will fit in perfectly with a modern-style home. The fan is compatible with many home controlling products, like Google Home and Amazon Alexa. So, you'll be able to control your fan with voice commands.
With that said, every fan that we've selected for this list is great in its own way. We've selected ceiling hugger fans that range in aesthetics and styles, so you'll be sure to find something perfect for you. If you don't know what you're looking for, check out our Buying Guide at the end of this article. It will point you in the right direction and help you figure out exactly what you want.
In This Article We'll Discuss
5 Best Hugger Ceiling Fans
---
5 Best Hugger Ceiling Fans
---
Best Overall
Product Details:
52-in diameter
11 inches tall
Four blades at 13-degrees
Completely white design
Reversible
Silent motor
This 52-inch fan is large enough to generate a continual airflow even in larger rooms. It has a diameter of 52 inches, and it's 11 inches tall. In addition, the four blades are completely reversible, so the fan can keep your house cool or warm it up. The blades are all angled at 13-degrees, which ensures maximum airflow.
The fan is for indoor use only. Also, it comes with a remote control that lets you change between the three fan speeds from anywhere in your home. The 'WhisperWind' function allows the fan to generate a heavy air flow while remaining silent, so you can use this fan at night without a problem.
The fan is made especially for smaller homes. And, this hugger ceiling fan stays fastened to the ceiling without a downrod. If your ceilings are lower than 9ft, this fan will be perfect for you.
In addition, the fan has an airflow efficiency rating of 80 CFM/W (cubic feet per minute of air displaced per watt).
---
Lowest Profile for Small Spaces
Product Details:
Modern design
7.9 inches tall
216 LED chip bulbs
Three speeds, three light intensities
Suspension mode
This fan looks incredibly modern. It has a central white circle fan surrounded by a black casing. With this fan, you'll hardly notice the fan blades as they are hidden within the design. The design will fit perfectly into a home that has a modern aesthetic.
The fan has lights that you can change between three different colors. You'll be able to choose the color of the light to reflect the mood in your home. The fan also has three distinct speeds, letting you decide how quickly you want the air to circulate in your room.
This design also comes with a 'suspension mode' that activates a sleep mode which will dim the light over time, while also remaining quiet. This is perfect for drifting off and staying asleep.
The lights included are energy-saving, and their 216 LED chips are significantly more efficient than traditional bulbs.
The fan is 7.9 inches high, making it perfect for smaller rooms. The remote control also makes it easy to quickly change between temperatures.
---
Best Modern Design
Product Details:
Modern, grey design
Thin blades
Home technology compatible
Control with wall, remote, app, or voice commands
DC quiet motors
54-inches
If you want a sleek design that will look great in a modern home, this is the design for you. The 5 blades are slanted, progressively getting thinner as they move out. This, combined with the graphite color, gives the fan an incredibly modern aesthetic.
This fan is compatible with home technology, from Amazon Alexa to Ecobee, the majority of devices are 100% supported. That means that you'll be able to turn your fan on and off simply by saying a voice command.
You can also download a mobile app that will let you change the fan's speed from your device. Alternatively, you can use the remote control or wall control if you want to use a more traditional method.
The fan uses a DC motor, which is up to 75% quieter than traditional fans. The fan also comes with an optional light kit that you can use to add a central light fixture to the fan. The fan has a diameter of 54-inches.
---
Best for Large Spaces
Product Details:
62-in diameter
14.7 inches tall
Remote control
Comes with light
Easy installation
8 reversible blades
This contemporary design is modern and chic, perfect for larger spaces due to its wide diameter. It's 14.7 inches high and 62-in in diameter, so it's a very large fan. If you're in a room that is larger than 20 ft. x 20 ft., this will be a great size for you.
It only takes 45 minutes to install, which makes it a great quick fix for a heat problem. The 8 reversible blades will also allow you to both heat up or cool down your room. The product contains a central light fixture that will brighten up the room while the fan is on.
The fan comes with a remote that you can use to control the speed and turn the light on and off.
---
Most Color Options
Product Details:
5 colors
52-in diameter
11-in in height
Reversible blades
If you're looking for a specific colored fan, this is the fan you should take a look at. It comes in 5 different shades, so you can customize the fan to your liking. The fan measures 52-inches in diameter and 11-inches in height.
In addition, the fan runs at multiple speeds, while still remaining completely silent. You can reverse the airflow to heat up the room during the winter months. The fan comes with a chain control that you can pull to activate it.
---
---
How to pick the best hugger ceiling fan for you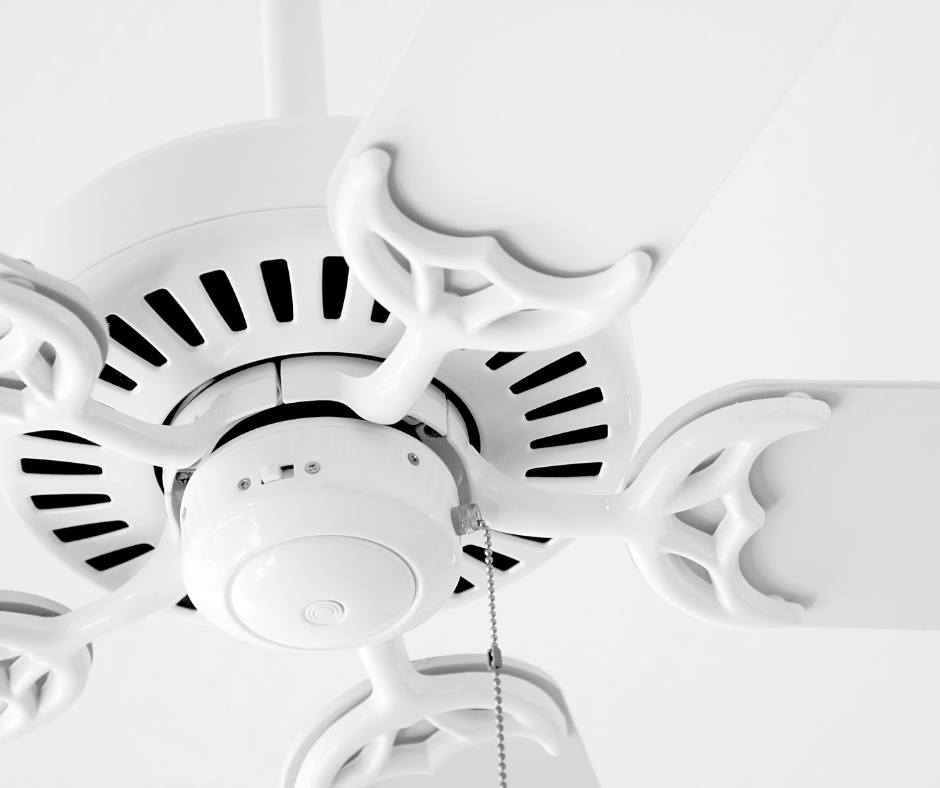 There are two main factors you should consider when selecting the best hugger ceiling fan for you: the style of your fan and if you want any additional aspects.
Style
When deciding which hugger ceiling fan to buy, you should choose one that has a similar style to the room that you're going to put it in. Try to avoid contrasting aesthetics or colors.
If your room is rustic, then you'll want to find a hugger ceiling fan with a similar style. However, if you have a modern aesthetic in your home, then a rustic fan would seem out of place.
Additionally, try and match the fan to the colors in your home. If you have a specific tone or cohesive colors throughout your home, you don't want your fan colors to clash. While some contrast can look great and stand out, colors that are too far out there can seem out of place.
Considering the huge quantity of hugger ceiling fans currently on the market, you'll definitely be able to find something that matches your personal style.
Additional Features
Fans can come with much more than just the ability to generate air flow. In fact, you can opt for fans that come with central lights as well. These central lights can come in handy if you're in a room without a lot of space because the fan can act as a source of both airflow and light, saving you the hassle of installing lights.
Similarly, how you use your hugger ceiling fan can change greatly depending on what type of fan you buy. Most fans come with chains that dangle down. These chains act as switches that turn on the fan, alternate through its speeds, and can even turn the light on and off.
However, some fans come with remote controls that you can use to turn the fan on and off, and others come with a fixed wall bracket that connects to the fan.
You can narrow down your search by deciding which additional features you want for your fan.
If you consider the additional features that you want, in addition to the aesthetic you're looking for, you'll find the perfect fan for you in no time.
What is a hugger style ceiling fan?
Unlike most ceiling fans, hugger style fans don't have a downrod. The downrod is the part that attaches the fan to the ceiling and lowers it into the room.
Since they don't have this component, hugger ceiling fans are attached directly to the ceiling and they don't hang down at all. These fans can be very advantageous if you have a small room or particularly low ceilings.
Also, since the fan doesn't hang down into the room, you'll be saving a significant amount of space, so you'll have room to move around.
How low do ceiling hugger fans hang?
Ceiling hugger fans don't hang down from the ceiling. Since they don't have a downrod, they are firmly secured to the ceiling. They will only take up as much room as the fan's total height.
Conclusion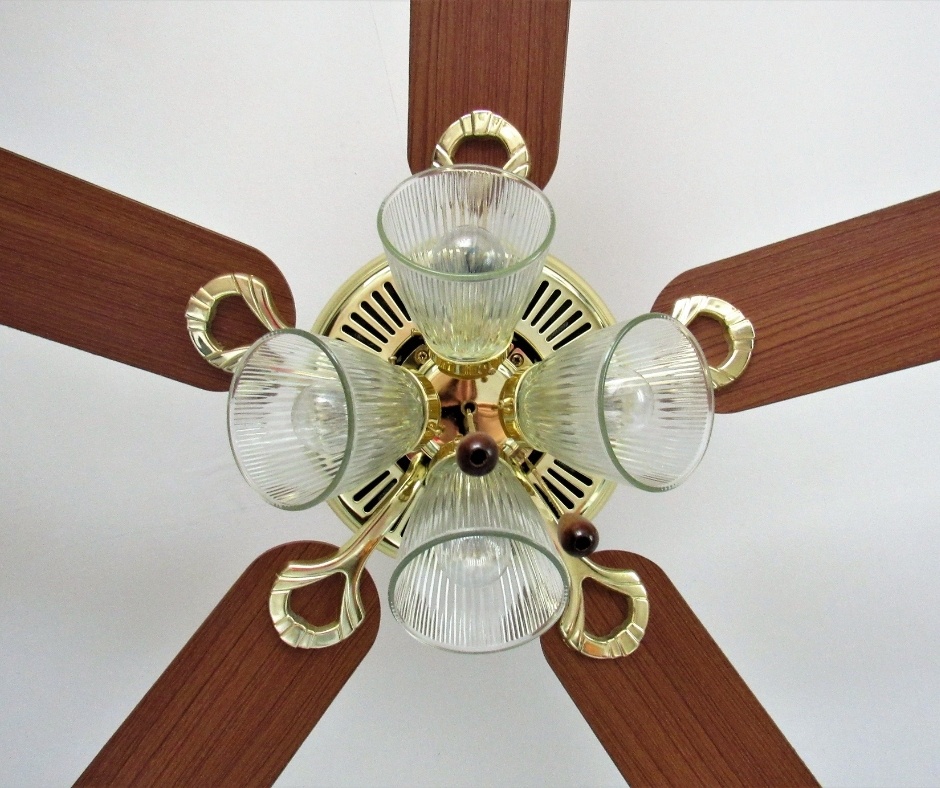 This list has all the best hugger ceiling fans currently on the market. We've chosen our favorites from a wide selection of styles and features. We hope you've found something you love!
Our number one recommendation is the Hunter Fan Company 59248. Due to its power, design, and how quiet it is, this fan is an all-around great choice. If you're unsure which hugger ceiling fan to buy, you can't go wrong with this one.
With that said, all the hugger ceiling fans on this list have a lot of advantages. Best of luck searching for the best hugger ceiling fan for you!