Heat therapy has long been used to naturally relieve aches and pains. The best heated chair pad for recliners can cause blood vessels in the lower back, buttocks, and upper thighs to dilate and increase blood flow to these areas. The heat will help damaged or stiff muscles to relax and relieve you from pain.
Heated chair pads are a good idea if you suffer from muscle pain in the lumbar and butt area. This can get especially painful if you spend a lot of time sitting down. A chair pad that emits heat can help you get comfortable and warm during cold or nippy days.
If you're in the market for a heated chair pad, you should find something portable so you can carry it with you or use it on different chairs around your home. A good chair pad should also cover as much area as possible to help relax all your stiff muscles. Generally, heated chair pad sellers provide a 1-year warranty, but make sure to check the manufacturer.
In This Article We'll Discuss
6 Best Heated Chair Pad for Recliner
---
6 Best Heated Chair Pad for Recliner
Best Overall
Product Details:
Color: Black
Power Source: AC Power Plug
Material: n/a
Get a deep tissue massage with customized massage zones while sitting in your favorite recliner.
Relieve soreness and tension while sitting in your recliner with this heated chair pad from Comfier. Get soothing heat therapy with shiatsu massage from a heating pad that provides soothing warmth while the shiatsu balls go across your entire back. This pad helps relieve tired muscles and ease knots in your upper and lower back.
Aside from massage, this heated chair pad also has seat vibration to gently stimulate your butt and upper thighs and a zone control so that you can focus on areas that are most painful and stiff. And, it's portable too. This is why it gets our vote for the best overall heated chair pad.
Other features include a removable back flap for a more intense massage, easy to use corded remote control, and a non-slip rubber bottom so that it stays in place even if you move around.
Bring relaxation to your whole body with this heated massage pad.
---
Best Splurge Pick
Product Details:
Color: Dark Grey
Power Source: AC Power Plug
Material: Leather
The latest innovative technology in neck and back massage.
If you have money to spend on a heated chair pad for a recliner, you have to get this leather heated pad from Comfier. You won't regret splurging as you get a whole host of features that will enhance your relaxation and massage experience.
This pad uses innovative 2D/3D finger pressure shiatsu, rolling, air compression, vibration, and a heat function to provide you with (almost) the best massage of your life. Get deep kneading massages for the neck and shoulder while the adjustable spot and rolling massage will knead along the spine across the whole back. You can also use the heat and adjustable air massage function to get gentle warmth and further relax tense muscles, while the air massage on the waist & hips can relieve stiff muscles in the area.
The pad is easy to transport. Place this seat massager on a sofa, couch, recliner, office chair, or dining chair to enjoy a massage in the comfort of your home.
---
Best for Use in Reclined Position
Product Details:
Color: Grey
Power Source: AC Power Plug
Material: 100% Soft Polyester and foam padding
Improve sleep quality with a full body massage at home.
Comfier's full-body massage mat is the best heated chair pad that can be used in a reclined position. The 10 massage motors provide vibration massage that combines with heat therapy to relieve muscle pain and improve sleep quality.
This pad will let you enjoy the benefits of heat therapy thanks to the 2 built-in heating pads that promote improved blood circulation to further increase your relaxation levels at the same time relieving stiffness and pain. The pad is around 5 feet long and 30 inches wide, so it can accommodate most of your body if you prefer to lie down.
This heated pad offers a shoulder, mid-back, lumbar, thigh, and leg massage with just a single pad. Best of all, it is flexible and portable, so aside from your recliner, you can also use it on your bed, sofa, office chair, and even on the floor.
---
Most Coverage Area
Product Details:
Color: Camel
Power Source: AC Power Plug
Material: Polyester
Furniture protector and massager in one!
Take comfort and luxury to another level with this heated chair pad and furniture protector rolled into one, with this product from Serta. This is an excellent option for people who are always cold and have stiff or sore muscles. Enjoy therapeutic warmth while protecting your furniture as you relax and unwind.
The product can cover your whole recliner, sofa, or loveseat, depending on the size you buy. The heat has 4 different settings that you can adjust using a remote control. But don't worry if you fall asleep because it has an automatic shutdown function to keep you and your furniture safe.
Made from polyester, the fabric is strong enough to withstand stains and spills.
Add more years to your furniture while relieving aches and pains with this heated chair pad.
---
Budget Pick
Product Details:
Color: Black
Power Source: AC Power Plug
Material: Polyester, Rubber
Soothing heat therapy and vibration massage without the huge price tag.
Get precise spot vibration massage with soothing heat therapy with this product from Snailax. The massage cushion has 6 powerful vibrating massage motors that target the upper back, mid-back, lower back, and thighs to help relax muscle tension and reduce stress. You can even select all 4 zones at once or individually to your liking.
Made from 100% ultra cozy plush polyester and rubber, this heated chair pad can significantly increase your comfort as you relax in your recliner. It also features non-slip rubber bottoms so that it securely stays in place even if you move around.
This is our best budget pick because aside from the features above, you also get auto shut off for safety and heating on the seat as well as the back.
---
Best For Neck Support
Product Details:
Color: Black
Power Source: AC Power Plug
Material: Leather
Get an enjoyable and relaxing neck massage from the comfort of your home.
Many heated chair pads don't reach as far as the neck, but you can finally give this part of your body all the attention it deserves with this product from Zyllion. Their back and neck massager is equipped with a motor that can be adjusted to move the massage nodes 8.5 inches up and down for most heights to receive an enjoyable neck massage.
It features an easy-to-use remote control that lets you control and customize the shiatsu massage heads to relax your back and neck muscles. Enjoy kneading and rolling massages to help get deep into the muscle tissue and alleviate pain, stiffness, and soreness. Aside from that, it also has a comfortable heat function and seat vibration to provide an extra soothing sensation to your back and butt.
The cushion sports a modern design so that it can massage the contours of your body. Use it on your sofa, couch, recliner, office chair, or car seat.
---
Buying Guide
---
Many heated chair pads are expensive. Most of them are also loaded with features that make choosing the best one hard for the first-time customer.
Here are some factors that you should consider when buying the best heated chair pad for your recliner.
Type of Massage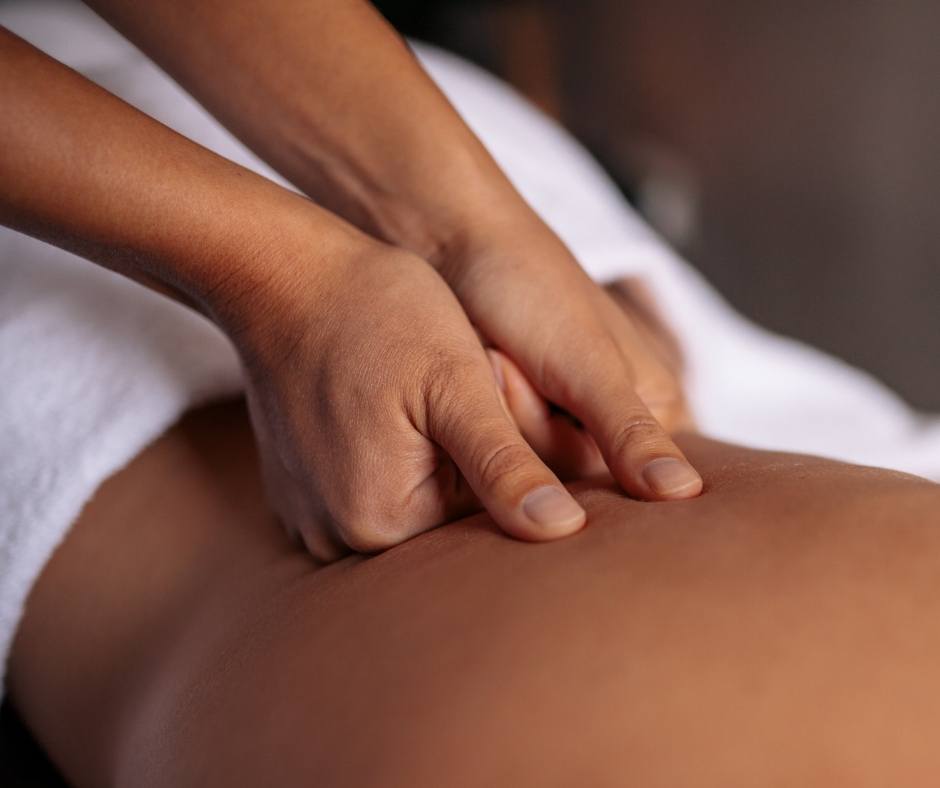 The first factor that you should consider when buying a heated chair pad is the type of massage you want to receive when sitting on it. Shiatsu, vibration, and heat therapy are some of the most common types of massages being offered by these products and they all differ in certain ways.
Shiatsu, for example, provides a kneading sensation that stimulates being massaged by fingers. This is great if you want pressure on specific pain points. Vibration is also a different sensation as it is designed to shake muscles to soothe them. At the same time, heat therapy focuses on improving blood circulation.
Knowing the type of massage you want can help you narrow down choices.
Coverage Areas
Heated chair cushions come in all shapes and sizes, so some will cover multiple areas of your body while others will focus on some. This is very important especially if you suffer from pain in certain parts of the body.
Before buying a massage seat cushion, you should first identify your target area. Do you want a whole-body massage, or perhaps a lumbar massage with heat therapy? Understanding your pain points will ensure that you can relieve pain using your cushion.
Comfort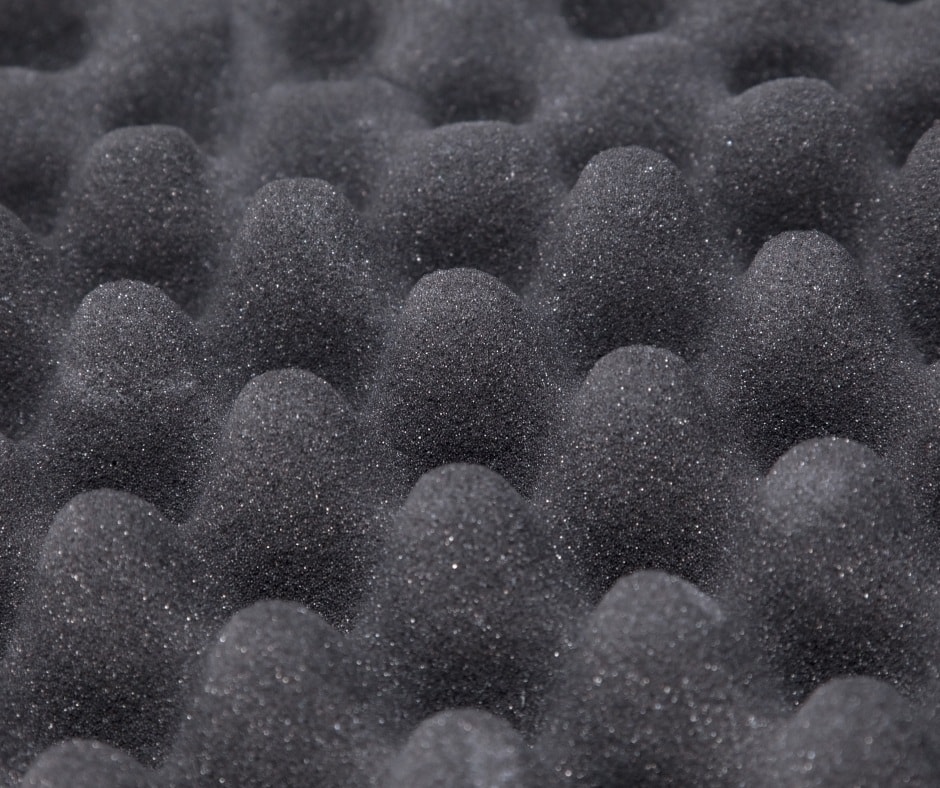 Increased comfort is another reason why many people buy a heated chair pad for their recliners. However, the fabric of your pad can significantly impact comfort. For the best experience, find a material that is soft and breathable. This will keep you warm but not sweaty while sitting on your recliner.
The chair pad should also be secure. A slipping pad can cause accidents as you move around your recliner. Ensure that it can be secured using velcro or has a non-skid backing for your peace of mind.
Other Features
Chair pads for recliners can be expensive, so it's a good idea to opt for a portable pad to use it on multiple chairs. This will allow you to take it to the office, on vacation or even just another room in your home.
Sitting for hours on a heated chair pad can get it dirty. This is why it should be easy to clean and maintain. Find a fabric that is easy to keep clean to increase your comfort.
Auto shutoff function should also be a significant consideration. Safety is paramount while using a heated chair pad. The auto shut-off can help prevent any accidents at home.
Find a chair pad that fits your budget. Not all of us can afford to buy a chair pad with all the functions and technology available to find something that can address your pain points and increase your comfort without breaking the bank.
Conclusion
A heated chair pad is great to use for those who are suffering from back and lumbar pain, muscle soreness, and stiffness or symptoms of arthritis and menstrual cramps. The best heated chair pad for a recliner can deliver all of this in the comfort of your own home.
We love the Comfier Shiatsu Back Massager thanks to its super relaxing massage function and soothing heat – perfect for relieving tired muscles.