Wood veneer is made up of thin slices of real wood that are pressed onto panels of composite wood, such as MDF or particleboard, to give the appearance of solid wood. Veneer can be made of many different types of wood, such as maple, oak, walnut, cherry, mahogany, and more.
Wood veneer is a popular material for furniture because it's cheaper than solid wood but is still made from the highest quality material. In addition to being sturdy, wood veneer is also easy on the eyes, which is why it's so popular. Over time, however, wood veneer can get damaged. If you use a knife to cut food on a wood veneer table, you will scratch the veneer. Wood veneer is also very sensitive to water, so if you spill water on a veneer table, the table can start to swell.
Today we're taking a look at the top five glues ideal for wood veneer. If you're looking for a top-notch glue for your wooden veneer projects, look no further than Zap Cap. With Zap Cap, you can count on its impressive hold and malleability, which makes it perfect for your next woodworking project.
In This Article We'll Discuss
5 Best Glues For Wood Repair
---
5 Best Glues For Wood Repair
---
Best Overall
Product Details:
Size: 1 Oz.
Type: Bottle with applicator
The best wood veneer adhesive out there.
Pacer's Zap Cap Adhesive is truly one of a kind. It's strong, it's reliable, and it goes on easily. If you have a project that is using wood veneer and you want to make sure it stays in place, look no further than Zap Cap Adhesive.
The easy-to-use applicator on this wood filler is made to work with ease. Whether you're working on a sculpture or making repairs around the house, the fine applicator lets you spread the adhesive quickly and evenly, and most importantly with precision.
This glue from Zap Cap is ideal for smaller projects, due to its small bottle size and low volume of adhesive. It is best suited for minor repairs and gluing veneer, but it still works for medium-sized projects when applied thoughtfully.
---
Strongest Bond
Product Details:
Size: 1 Qt (946 ml).
Type: Bottle with applicator
When only the strongest bond will do.
Tough, versatile, and waterproof, Titebond Ultimate Wood Glue is an all-purpose wood glue that creates a strong, permanent bond with veneer, hardwood, softwood, and plywood. It's great for woodworking projects like furniture making and cabinetry as well as for outdoor projects like boat building or repairing wooden fences or decks. And it's easy to apply.
This food-safe adhesive meets all FDA requirements and can be used on products that touch the food directly, such as kitchen tables or other surfaces around the home.
---
Best In Easy To Blend Wood Color
Product Details:
Size: 36 Oz.
Type: Bottle with applicator
Our top pick for discreet fixes.
Gorilla Wood Glue is a waterproof, easy to apply wood glue perfect for projects big and small. Its waterproof property means It's ideal for interior and exterior projects. Gorilla Wood Glue is the best wood colored wood glue that easily blends with natural wood tones for a superb finish.
The waterproof formula is excellent for heavy-duty tasks such as fence building, woodworking projects, and decking. It can be used on most natural woods, plywood, particleboard, and hardwoods.
The biggest selling point of this adhesive is that it dries to a natural color, meaning it will effortlessly blend in with your project. This means you can work on any DIY project without worrying about the damage caused by unsightly glues and paints. This means you'll worry less about the perfection of your finish and more time perfecting the art of your craft.
Boating under 30 minutes of clamping time and no more than 24 hours of curing time, Gorilla glue offers a fast and easy option for those short on time.
Once again, Gorilla wood glue is compliant with FDA standards for indirect food contact, so is great for use in the home.
---
Best With Applicator Tips
Product Details:
Size: 2 Oz.
Type: Bottle with various applicators
Perfect for intricate fixes.
Starbond Premium Adhesive Super Glue is made with the highest quality materials, ensuring ease of use and precision application. It works on a variety of surfaces, including veneer, woodwork, plastic, metal, and ceramics. Suitable for arts and crafts or even for household repairs. Best of all, the applicator tip eliminates clogging and allows precise application with minimal mess.
The applicator tip releases just the right amount of adhesive every time, making it ideal for working with tiny and intricate items like veneer blisters, woodwork, and jewelry. And because it's waterproof, you can even use it in areas that are under constant contact with water or other liquids.
Starbond is versatile too. Whether you're gluing RC car tires, acrylic nails, or putting your model airplane back together, this product is the one for you.
---
Best Quick Drying
Product Details:
Size: 8 Oz.
Type: Bottle with applicator
Fast drying with no mess.
Glue Masters Super Glue is our favorite quick-drying, professional-grade option. Whether you're working on your latest art project or creating a new project using veneer, this super glue has got you covered. It's non-toxic and dries clear, so you can be sure your masterpiece will be finished without compromising the aesthetic of your work.
This premium, professional grade formula will ensure a quick and thorough fix for any broken veneer, whilst maintaining the integrity of the original surface. Fast-drying and water resistant once dry, this glue are great for a variety of arts and crafts projects that require strong bonds in a short period of time.
When you're looking for a glue that can accomplish everything from repairing shoe soles to fusing fabric, wood, and more, Glue Masters is the solution that you need.
---
Buying Guide
---
How To Pick The Best Glue For Wood Veneer Repair
Pick the Right Glue For The Job
When you're ready to glue veneer, it's important to choose a good woodworking adhesive. Wood glue that is suitable for veneer work usually works well with solid wood as well. When looking for glues that are safe for veneer, make sure you use acid-free glue.
Inside or Outside?
If you're using your glue outside, make sure it's waterproof. If you're using your adhesive on say, a dining table, make sure it's FDA approved for indirect food contact.
What Is The Best Adhesive For Wood Veneer Repair?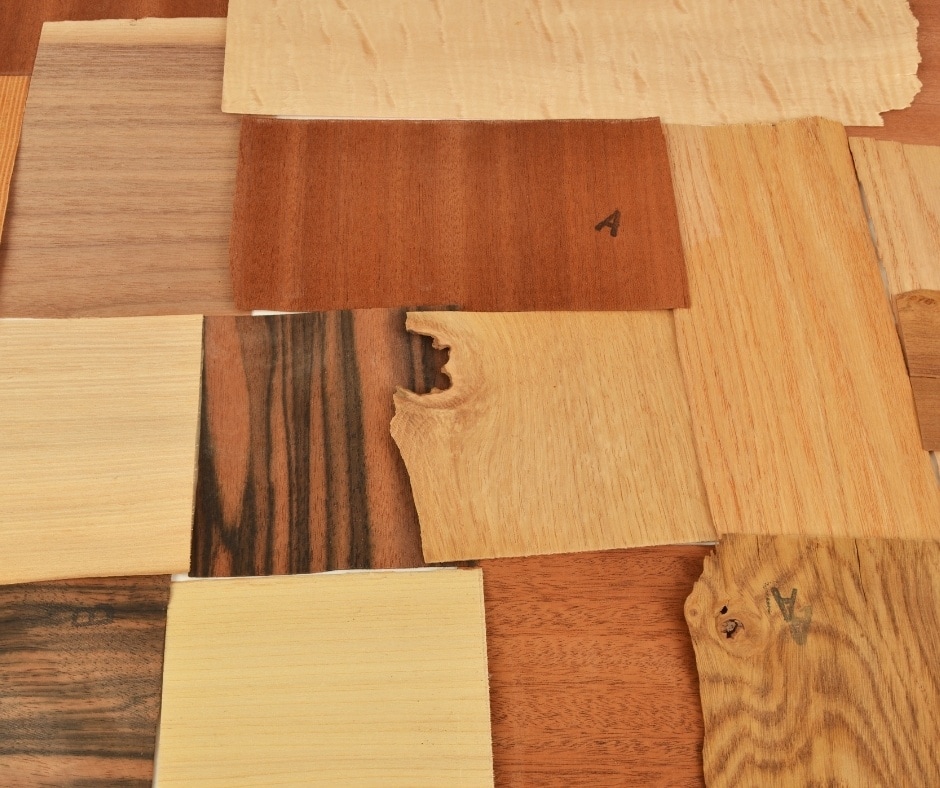 When it comes to repairing or replacing your wood veneer, Zap Cap super glue is our top recommendation. It has a fast drying time and strong bond that makes it ideal for gluing any type of wood. Even the most unique parts of your furniture are well within its reach — with this glue, you can repair both the largest cracks and smallest details of your woodwork.
How Can I Fix Blistered Veneer?
If you find yourself with a bubble or a blister in your veneer, the first thing you need to do is pick the right glue for the job. When dealing with bubbles, we love Zap Cap because it is thin enough to get right underneath the blister.
Zap Cap is a thin, transparent glue that can fill any holes or air bubbles in the veneer. It's perfect for fixing small flaws with minimal effort — so you can avoid the hassle of having to start over on the project.
Using a scalpel, make a tiny incision in the bubble, and with Zap Cap's precision applicator, apply plenty of glue into the incision space. Using a hot household iron, apply pressure to the blister, keeping the iron consistently moving.
After a few seconds, the Zap will be cured, and (hopefully) your blister will be no more.
Conclusion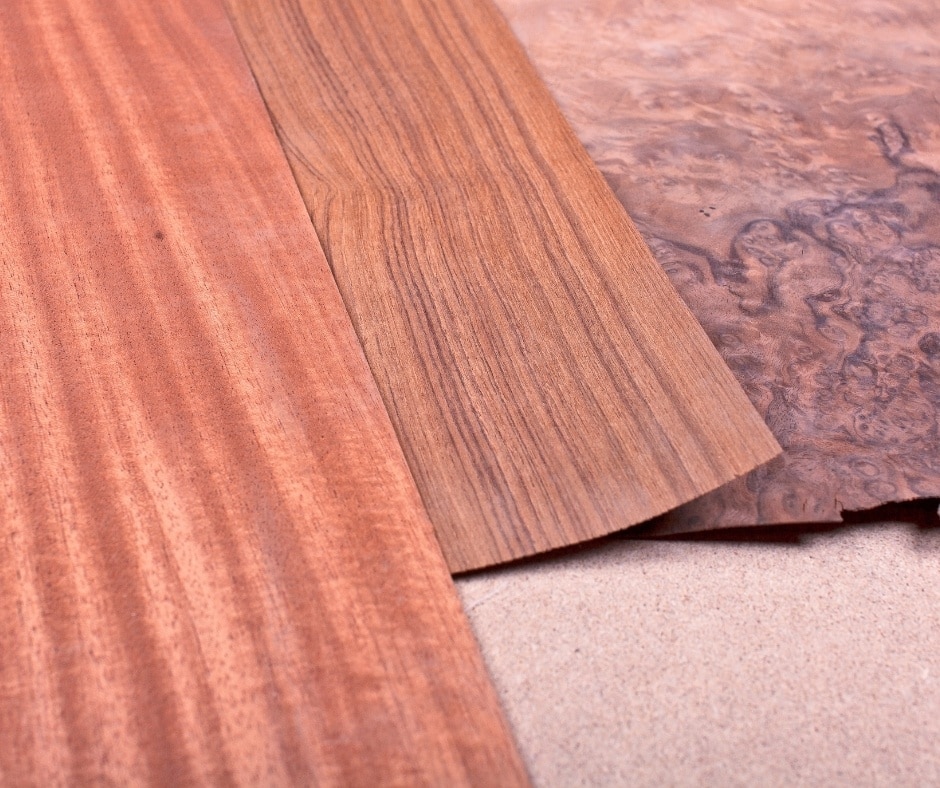 So there you have it. We hope our conclusive and authoritative analysis of the five best types of glue for wooden veneer has been helpful.
The Zap Cap glue is the best option, in our opinion. It's easy to put together and has an incredibly quick setup time. However, there are other good options if you're looking for something a bit stronger or longer-lasting. Gorilla and Titebond also make excellent glues for your wooden veneer projects.