Upholstery glues are a must-have in any DIYer's toolbox. You can use them to fix rips, tears, holes, and spills to all types of upholstery. They're extremely versatile and can be applied to a variety of different fabrics.
There are many options available when it comes to choosing the perfect glue for upholstery. Each product has its pros and cons. Before you start working, it is best to have a clear idea of what your requirements are, and then you can narrow down your choice to a few options.
The perfect adhesive for upholstery is the one that is easy to use, works quickly, and adheres securely. Of course, there are a few other factors that go into choosing the best glue for upholstery.
If you're looking for a solid all-rounder, you can't go wrong with one of the biggest names in the business, 3M. 3M Super 77 takes our top spot due to its affordability and durability, guaranteeing your project will last for many years to come.
In This Article We'll Discuss
5 Best Glue For Upholstery
---
5 Best Glue For Upholstery
---
Best Overall
Product Details:
Best For: Multipurpose
Size: 16.75 OZ
Our top pick from a household name.
Super 77 is a quick drying, clear adhesive that bonds to most surfaces. It can be used in arts & crafts, home repair, hobbies, electronics assembly, and fabrications. It's great for mounting posters and lightweight items to walls or any porous surface such as plaster or foam. Super 77 dries fast and strong; it also cleans up with water if you make a mistake.
The high-tack adhesive dries clear within 15 minutes, forming a long lasting and secure bond.
One can goes a long way, covering up to 220 feet of fabric or other material. It's durable too and can work wonders on sticking together not only fabric but also foam, wood, leather, fiberglass, vinyl, canvas, and glass.
---
Best Glue For Upholstery and Leather
Product Details:
Best For: Fabric & Leather
Size: 16.75 OZ
When a tear in your leather or fabric strikes, reach for Tear Mender Instant Fabric And Leather Adhesive.
Bish's Original Tear Mender is ideal when it comes to repairing skirts, jackets, shoes, sofas, boots, gloves, purses, hats, wallets, pants, and any other leather goods. They can also be used to repair car interiors, perfect for any rips and tears in your vehicle.
This string and durable adhesive dries and forms in 3 minutes, forming an instant bond that is flexible and usable within 15 minutes. All at a fraction of the cost of replacing them. The unique adhesive bonds to fabric and leather that is waterproof, flexible, and UV resistant.
Bish's Original Tear Mender is an acid-free and non-toxic glue that has been formulated to the highest standards of the industry. It's perfect for not only the home but also any classroom or studio environment where safety is paramount.
Without any heat, ironing, or solvents, this product makes repairs that will last for a long time.
---
Best Glue For Upholstery and Leather
Product Details:
Best For: All Fabric Types
Size: 60 ml. / 120 ml.
Everything you need to fix your upholstery in an instant.
If you're looking for a fabric glue that works quickly, is easy to use, and won't leave a mess on your fingers, look no further than Visbella 1 Min Quick Bonding Fast Dry Fabric Glue.
This glue dries clear in under 5 minutes and bonds surfaces together in just 10 seconds! The amazing design of the bottle features an applicator tip that makes it simple to apply the glue precisely where you want it. In addition to clothing, this adhesive also works perfectly on all types of fabrics, including plush toys, wallets, and many other household items.
The repair kit contains all of the necessary tools and components required to quickly fix your furniture's upholstery. We think this is the perfect kit to have stowed away under your sink for when disaster strikes.
---
Strongest Bond
Product Details:
Best For: Wood, Glass, Ceramic, Plastic, Rubber
Size: 40 Grams
Because only the strongest glue will do.
Need something to hold up to the toughest jobs? Rhino has you covered with the strongest glue in a gel formula. Whatever your project, this is your go-to adhesive. It bonds in seconds, so you can spend more time working and less time waiting on it to dry. And since it takes hold strong, you know it'll last through whatever comes its way.
Rhino glue has a fast bonding and curing time, and once dry, it can help to protect your furniture from moisture, shock, heat, and vibrations.
What's more, this glue is a fantastic all-rounder. Not only does it work wonders on upholstery, but it will work on pretty much any surface in your home.
---
Best Value Pack for Big Projects
Product Details:
Best For: Carpet, Fabric, Foam, Vinyl
Size: 12 OZ x 2 Cans
Ideal for larger projects.
Whether you're a professional upholsterer or are just looking to do a do-it-yourself project, Marine Upholstery Glue is the best product for the job. It features UV protection for lasting durability and is easy to apply with an ergonomic fitting applicator. Not only that – it comes in a pack of two, which makes it perfect for big projects!
Many fans of this product use it all around their home, from gluing wallpaper back to the wall to fixing upholstery on their garden furniture. Marine is good for use both in and outside the home, so it's the perfect choice to keep on hand to cover all eventualities.
---
Buying Guide
---
How To Pick The Best Glue For Upholstery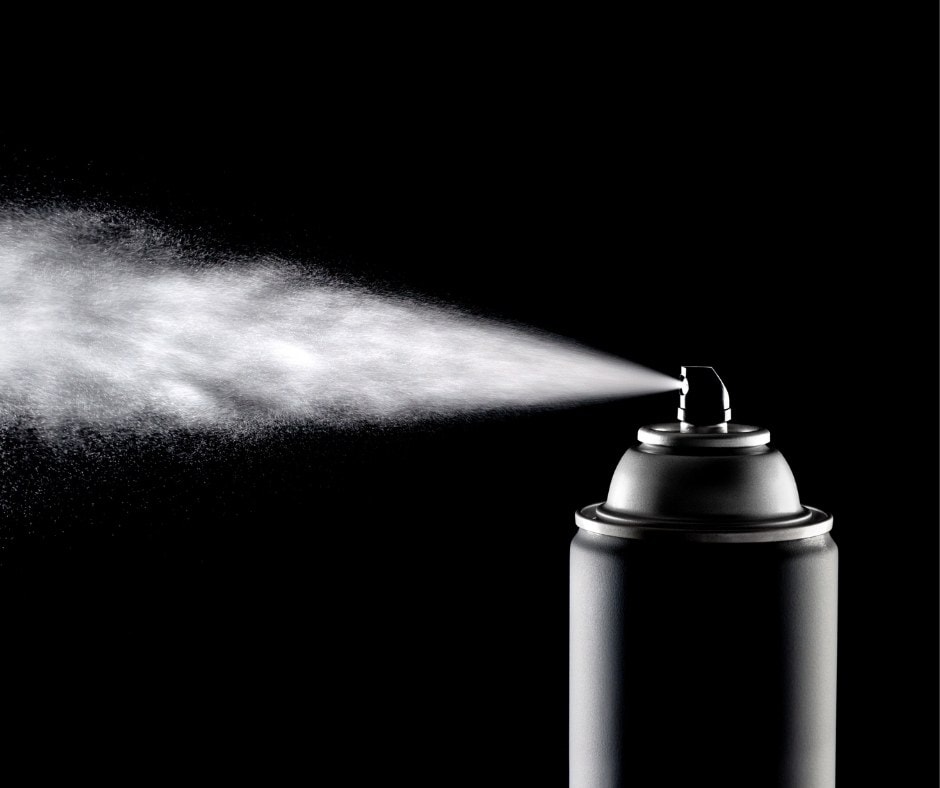 Choosing the right glue for your upholstery project can be a challenging process. There are so many different types of glue on the market, and the shelf space at hardware stores or home improvement centers are filled with a variety of options.
We want to give you a solid framework to enable you to make a clear, informed decision on which glue is right for your project. Check out our top tips below:
Consider the types of fabric you'll be gluing and the type of glue you're using. Different glues work best on different fabrics.
Consider the length of time you'll need to hold the glue and how it will affect the look of your project
What Is The Best Upholstery Glue?
The best upholstery glue is really going to depend on what your needs are. There are a lot of different kinds of upholstery glues out there, and it's important to look at the different things you need out of glue before you go out and get it.
In our opinion, you can't beat 3M adhesives. 3M have been in the game a long time and know what they are doing, plus they have a legion of loyal fans around the world you attest to their glues performance.
Which Upholstery Glue Is The Strongest?
For most upholstery and furniture projects, you'll want to use the strongest upholstery glue you can find.
In our testing, we found that Rhino Glue had the strongest hold. If only the strongest glue will do, you can't go wrong with Rhino.
Will Upholstery Glue Make Upholstery Stiff?
Many people ask us, "Will upholstery glue make upholstery stiff?" or "Is upholstery glue stiff?" The short answer is no. Specially formulated upholstery glue is a flexible adhesive that can stretch and move with the fabric that is being glued.
However, if you use a glue that is not meant for fabric, it could leave your upholstery stiff and uncomfortable.
Conclusion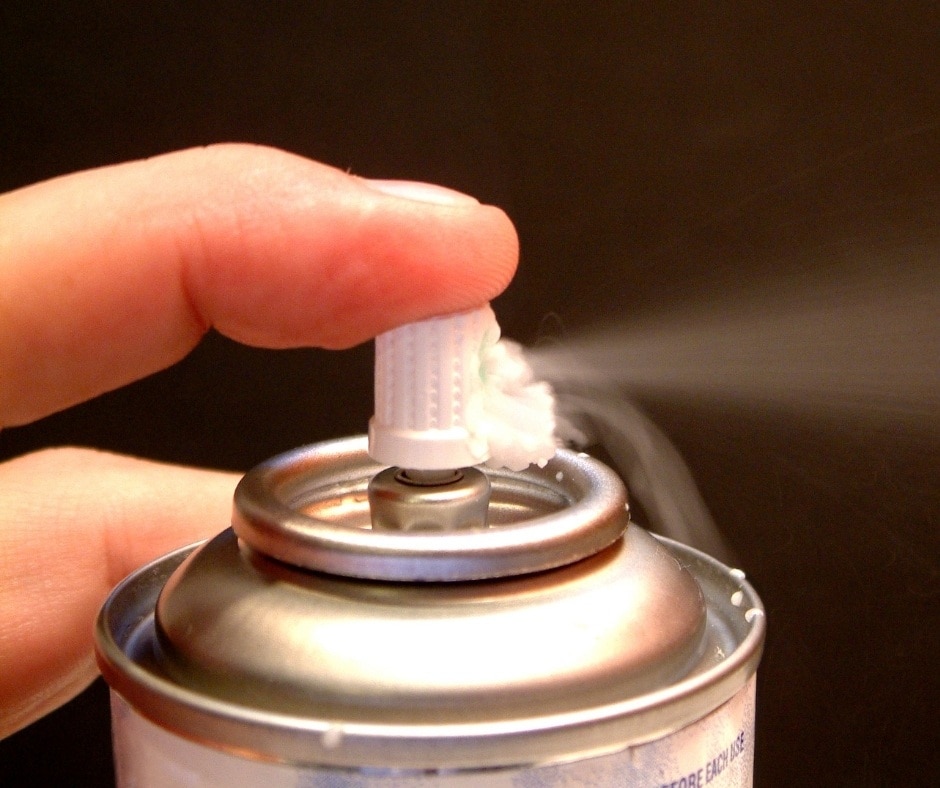 We hope this guide has helped you find the best permanent fabric glue for your needs. We've put in the work over the past few weeks testing the best options out there, so you don't have to.
Check out our top pick from 3M if you're looking for a good all-rounder adhesive for use around the home. Alternatively, if only the strongest adhesive will do, check out Rhino glue.