Nylon fabric is a synthetic, manufactured fabric that has many unique properties. It has high strength, high resistance to chemicals, and is naturally wrinkle resistant. Nylon also has good elasticity, which gives it its ability to bounce back after being stretched. For that reason, it's one of the most popular fabric choices on the market.
Nylon has been used for years to make socks, underwear, stockings, and tights. It is a strong but lightweight material that is very soft and smooth. The reason why nylon is so popular is because of the many uses it has in the fashion industry. It's a material that can be used to make a lot of different things.
Sewing is one of the oldest forms of crafting, but glue is a modern crafting tool. If you're looking to quickly finish a project or need an alternative to sewing, using glue on nylon fabric may be more convenient for your project.
If you're short on time, Fabri-Tac Permanent Adhesive will help you get the job done. It's long-lasting, durable, and ideal for working with nylon and other fabrics — perfect for projects that require quick adhesion.
In This Article We'll Discuss
5 Best Glues for Nylon Fabric
---
5 Best Glues for Nylon Fabric
---
Best for Nylon Fabrics
Product Details:
Size: 4 FL OZ
Type: Applicator Bottle
The only glue you'll ever need for nylon fabric.
Nylon fabric is sturdy and durable, but it's also a bit of a challenge when it comes to sewing. Beacon designed Fabri-Tac to solve this problem. It's permanent, flexible, and dries fast. This makes it great for sewing heavy-duty fabrics like nylon and canvas together. The permanent adhesive in Fabri-Tac does not wash out with water or detergent making it excellent for things like camping gear or outdoor equipment, which is why we love it so much!
Beacon Fabri-Tac Permanent Adhesive is a permanent adhesive that is flexible, which allows it to stretch and contract as well as shrink back to its original size. It is perfect for gluing fabric to fabric, leather, and even wood. It is easy to use and dries clear and strong. If you are looking for an all-purpose glue for craft or other projects – this one will do the trick!
What makes Fabri-Tac Permanent Adhesive so great? It's made in the USA, has a flexible hold that lasts for years and it is easy to apply. Try using it on leather, wood, and even lace!
---
Best Heavy Duty Spray Adhesive
Product Details:
Size: 17.6 OZ
Type: Spray Can
The best adhesive for heavy-duty applications.
In the 1950s, 3M invented a unique form of Spray Adhesive to help keep the fabric on the seats of race cars from flapping during high-speed races. Today in addition to being used in places where rapid adhesion is required, it's also found its way into art studios, for scrapbooking, and on the back of postage stamps.
High strength 3M 90 Contact Spray Adhesive is a high strength contact adhesive that offers a long open time for maximum application control. It can be used on multiple surfaces and provides a high bond strength with high-temperature resistance. This non-misting spray adhesive dries clear and has an extended shelf life once opened—so you can count on it to perform when you need it most, every time.
This high-strength contact spray adhesive provides long-lasting adhesion on a variety of surfaces including plastics, metals, ceramics, and rubber. It maintains high contact bond strength without surface damage. The one-minute dry time means you can use it quickly and move on to the next job.
---
Best for Crafts Project
Product Details:
Size: 10.5 FL OZ
Type: Spray Can
Perfect for arts and crafts projects, big or small!
Get your hobbies and projects completed in half the time with Krylon Easy Tack Repositionable Spray Adhesive. The low-odor formula makes this spray adhesive suitable for indoor use, and it's perfect for lightweight materials, like paper and nylon. It dries fast and clear, so you can see exactly where it went and adjust as needed. Krylon Easy Tack Repositionable Adhesive spray is also removable – simply try to peel the material off of the surface and then wipe clean with a damp cloth.
Krylon Easy Tack Repositionable Adhesive Spray is the ultimate no-fuss adhesive spray. It's easy to use, reliable, and perfect for a variety of materials like vinyl, fabric, paper, and more. This repositionable adhesive spray provides excellent adhesion without wrinkles or bubbles. It also dries clear, so you won't see any white marks when you peel off the paper it's applied to.
Krylon Easy Tack Repositionable Adhesive Spray works on a variety of surfaces to give you a low-odor, non-wrinkling adhesive that sticks to nearly everything — permanently.
---
Most Versatile
Product Details:
Size: 4 FL OZ
Type: Applicator Bottle
The ideal fabric adhesive for any project around the home.
Say goodbye to mess with Aleene's Platinum Bond. You'll never worry about your projects peeling, cracking, or falling apart again! This unique adhesive dries clear and flexible so you can use it on any surface. It holds tight to styrofoam, plastic, wood, glass, china – anything! It's even machine washable so you can use it on clothing and other washable items.
Aleene's claims this to be their strongest, most versatile adhesive yet. It is the perfect glue for plastic, metal, and ceramics. It dries clear, is non-yellowing, making it great for paper crafts, and can be used on wood and wicker! Platinum Bond Adhesive is very strong, yet flexible enough to use on items that require flexibility like clothing or soft plastics such as cell phone cases. It works on multiple surfaces: porous (such as wood) and non-porous (such as glass).
We picked Aleene's Platinum Bond Adhesive as the best all-around adhesive because of its incredible versatility — stick your project to wood, metal, glass, plastic, ceramic, and more and it'll hold for as long as you need it to. If you do happen to mess up, it's easy to clean off with some warm water and a little bit of soap.
---
Most Popular
Product Details:
Size: 8 FL OZ
Type: Applicator Bottle
The best selling fabric adhesive on the market.
Aleene's Fabric Fusion All-Purpose Adhesive is a quick-drying, clear adhesive that is perfect for nylon. It was formulated to glue fabric and fibers in place. You can use it on ribbons, lace, tape — practically anything you need to stick together. The best part? It's easy to use: just apply to the back of your fabric using the easy to use applicator bottle and press it onto your project surface. And when you're done working with it, just wait a few minutes for the adhesive to set completely and peel off any excess.
Aleene's Fabric Fusion Adhesive is the fastest drying adhesive on the market. Don't let its fast drying time fool you though, it's still a great permanent choice for long-lasting results. We use it to glue our fabric to wood and cotton fabric to paper. It dries clear and is washable with soap and water.
---
Buying Guide
---
Top Tips For Using Glue For Nylon Fabric
Check out some of our top tips before you use glue on your next nylon fabric project:
Test the strength of the bond on some scrap nylon fabric before using it for a major repair
Use a product made specifically for nylon — it will be formulated to provide the strongest bond for this material
Let the glue cure for 24 hours before stress testing
If your glue isn't odorless, ensure to use in a well-ventilated area
Don't use a solvent-based glue, as it will dissolve the fabric
Will PVC Glue Work On Nylon?
Yes, PVC glue works on nylon but it is recommended that you use a polyurethane glue because it forms a stronger bond.
Best Glue For Nylon Webbing
For those of you that don't know what nylon webbing is, it's the thin webbing that you might find on a backpack or a pair of pants. It's a great material to use for straps and handles because it's lightweight and durable.
The best glue for nylon webbing is Aleene's Fabric Fusion Adhesive. You can get it at any hardware store like Lowe's or Home Depot, or you can pick it up online from Amazon. Be careful to protect your hands from the glue and wear gloves if you have sensitive skin. Apply the glue to one side of the webbing and wait a few minutes for it to become tacky. Fix it in place and let dry overnight for best results.
Conclusion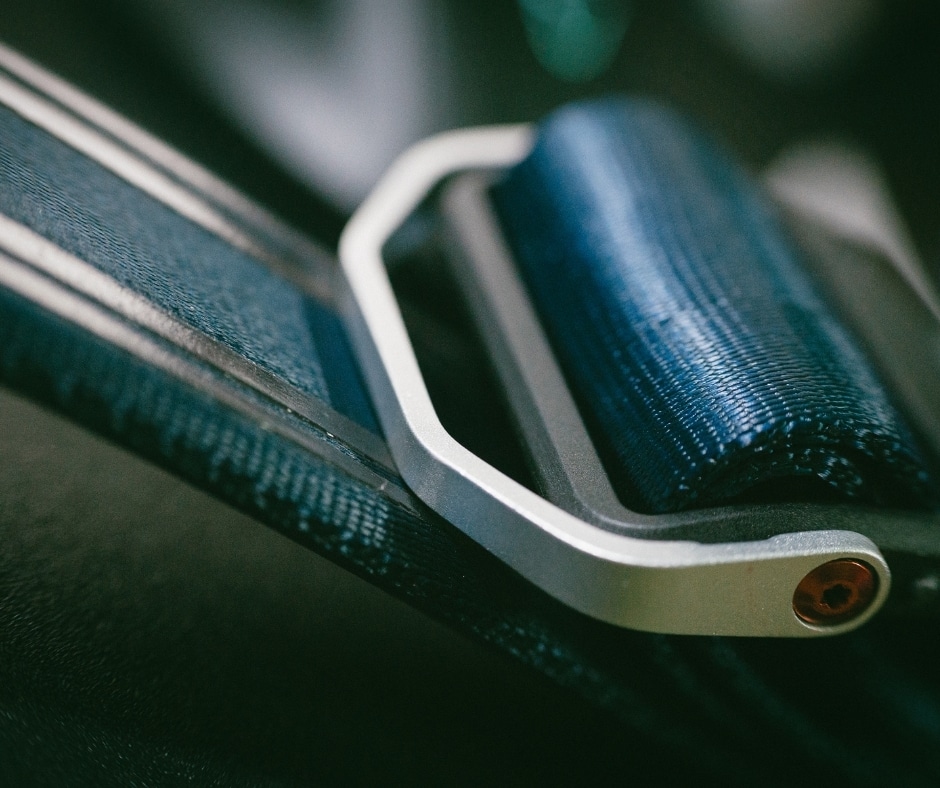 When you need a quick fix, turn to the power of glue! Whether you need to mend clothes, patch up broken furniture, or make an emergency repair to your laptop charger, glue is the fastest way to solve that problem. The best type of glue is one that's easy to apply, works well on whatever material you're using it on, and has good flexibility and durability.
When it comes to fixing nylon, we think anything from Beacon or Aleene's is a fantastic choice.