If your sewing project calls for fabric glue, you've probably searched around for the right one to use. But with so many options on the market, it can get overwhelming trying to find the best glue for fabric to fabric. In this post, we'll go over the top-performing fabric glues available and help you find the right one for your project.
Short on time? Check out Polymat 777 which wins our award for best spray-on fabric adhesive. If you're looking for something with a bit more precision, opt for the fabric glue from Bearly Art.
In This Article We'll Discuss
5 Best Glue for Fabric to Fabric
---
5 Best Glue for Fabric to Fabric
---
Best Spray on Glue for Fabrics
Product Details:
Good for: Wood, Paper, Fabric
Size: 12oz
Super-strong adhesive spray for fabrics. Polymat 777 is the only glue that will truly ensure the durability of your project.
Polymat 777 Adhesive is the best spray-on glue for fabrics. It is a super-strong bonding agent that will work on many different surfaces, even flexible materials like leather and plastic. This makes it ideal for a range of industrial, DIY, and craft applications. This product is incredibly versatile and can be used for everything from furniture repair to upholstery jobs to applying fabric patches to clothing and more.
Polymat 777 allows professional upholstery repair at home — this professional strength spray is tailored to your needs and includes everything you need to repair the biggest rips and holes, no matter how large. Whether you've got a torn sofa that you want to redo or if you want to upgrade your speakers with new padding, this spray does it all.
The best part is Polymat 777 is safe for use in the home, non-toxic, and environmentally friendly, containing no CFCs.
---
Best for Fabrics Used Outdoors Silicone Type Fabrics
Product Details:
Good for: Leather, Fabric, Polyester, Canvas, And Vinyl
Size: 1oz (2 pack)
Gear Aid makes waterproofing your outdoor gear (and just about anything else) easy – from tents to sleeping bags to apparel.
Gear Aid Waterproof Sealant and Adhesive is an easy-to-use, long-lasting waterproof sealant that will keep your gear in top shape. This sealant can be used on virtually any outdoor fabric like tents, sleeping bags, clothing, and more. Gear Aid Waterproof Sealant and Adhesive is great for fastening broken zippers or securing frayed edges to help extend the life of your gear.
Gear Aid is incredibly useful for repairing old tents or re-proofing them before you head out on a trek. It's also great for vinyl repair, so you can apply a layer to waterproof the inside of dry sacks. No matter how much you love your tent, it can't be as good as new. Seal those rips and holes with Gear Aid and keep your family safe from the elements. It's simple and easy to use—just follow the instructions, and you'll be back in the great outdoors in no time!
---
Strongest Bond
Product Details:
Good for: Pretty much any surface!
Size: 3.7 OZ
Quick-drying and super strong.
CATPALM Multi-Function Adhesive is a no-mess, quick-drying, very high elasticity, impact-resistant adhesive. This multi-purpose glue can be used to repair or make your upholstery look new and beautiful again. The flexible glue can be used in a variety of ways – from crafts and hobbies to home improvement projects.
CATPALM Multi-Function Adhesive is a multi-purpose adhesive that works on a variety of materials, including glass, metal, rubber, plastic, and cloth. It's perfect for items ranging from cell phones to jewelry. The Catpalm needle design allows for incredibly accurate application of any adhesive.
With a fast-drying time of six minutes, the adhesive dries clear and is water-resistant, ensuring high durability — even for projects that involve the outdoors.
---
Best for Small Craft Projects
Product Details:
Good for: Paper & Fabric
Size: 4 OZ & 11 OZ
Bearly Art Precision Glue is the perfect solution for your small craft projects.
Precision Craft Glue is the perfect choice for small craft projects like scrapbooking, photo albums, and paper mache. The innovative cap features a locking mechanism that prevents spills and drips when not in use. Precision Craft Glue comes in a range of sizes for any project large or small, with a variety of clump-resistant tips for mess-free application.
This glue has been specifically designed to dry clear on multiple crafts with a premium clear drying formula — ideal for gluing on glass, ceramics, and more.
With Bearly, you can precisely control your adhesive application with easy-to-use precision tips that twist and snap into place!
Bearly is proudly manufactured in the USA with no compromise on quality. It's ideal for a variety of industrial and craft projects big or small.
---
Best Liquid Sewing Kit for Quick Fixes
Product Details:
Good for: Leather & Fabric
Size: Complete kit
A quick and easy way to fix any fabric.
If you're like the rest of us, you have a box of needles and thread stashed in some closet somewhere, but when was the last time you actually used it? A sewing kit is all well and good for quick fixes — a broken hem, a torn seam — but it can take too much time to repair damaged fabric. Until now. Introducing Liquid Stitch: an easy-to-use, washer and dryer-safe alternative to needle and thread that works on virtually any fabric.
You always want to be ready for the unexpected, and thanks to this handy sewing kit you can patch up your clothes in no time. It's not a permanent fix, but it works great for anything from a torn hem to a button gone wild. The kit comes with everything you need: the solution itself, thread, needles, and an easy-to-follow set of instructions. This is truly an essential item for every household.
---
Buying Guide
---
How To Pick The Best Glue For Fabric To Fabric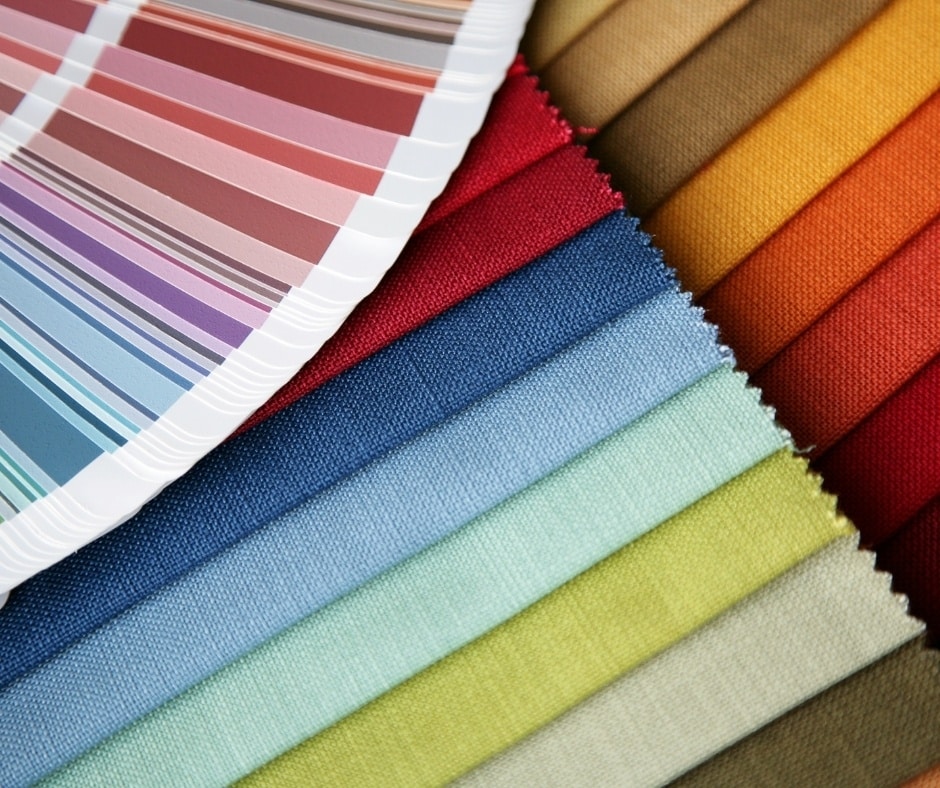 Check out some of our top tips when it comes to picking the best fabric glue for your next project.
What type of fabric are you gluing?

Be sure to pick a glue that specifically works with the fabric you are using. Some glue and hot glue guns can melt some fabrics, like ribbon and lace, and should not be used on them.

Is it a permanent or temporary bond?

With glue, there's really only one question you need to ask yourself: do you need a permanent solution or do you just need something that'll do for now?

Some glues work like superglue and become a permanent bond with the two objects in a very short period of time. For other types of glues, you may just need something temporary so it can hold your objects together until you can get them fixed properly.

Does the glue have a strong odor?

If you're working indoors, make sure to select a low-odor or odorless adhesive.

Does the glue dry clear?

On larger craft projects, it's sometimes inevitable that some of the glue will show through after drying. If there's a chance some of your glue will be visible after drying, you'll want to make sure it dries clear, otherwise, it can look quite messy.
What Is The Best Glue To Stick Fabric To Fabric?
After our testing, the best glue to stick fabric to fabric is Polymat 777 Adhesive. It's a great all-purpose adhesive, and it dries clear, which is perfect for fabric projects.
What Is The Strongest Fabric Glue?
The strongest fabric glue is a hot topic for online discussions. Many DIY'ers wonder just how much weight their glue can hold. But you have to remember that the strongest glue is the one that is suitable for your project.
The strongest fabric glue is the one that meets your project's needs. There are many choices in fabric glue, from liquid fabric glue to fabric glue for leather so selecting the right glue is important.
In our testing, we found that the CATPALM Multi-Function Adhesive had the strongest bond across a variety of different fabric types.
Do All Glues Dry Clear When Used On Fabric?
The short answer to this question is no, all adhesives don't always dry clear. The longer answer is that depending on the glue you use and the fabric you're applying it to, you may or may not get a clear finish.
The most important thing when it comes to gluing fabric is to know which glue to use. Some glues, like Bearly's, are specifically designed for use on fabric and are clear when they dry.
Conclusion
Fabric adhesive is a really useful tool in your sewing kit. You can use it to stick material together for hems, to stick decorative tapes to your fabric, or to carry out repairs to your upholstery.
We love Polymat 777 adhesive spray which is easy to use, dries clear, and forms a strong bond. Check out the complete adhesive kit from Sewing Stitch if you're looking for a complete solution for all your fabric needs.