Moving furniture is a hassle at the best of times. That hassle is increased ten-fold when you're working in a carpeted room. Not only does carpet make moving furniture a pain, but the furniture itself can damage carpet if you're not careful.
See, when you move a piece of furniture, it causes impressions and dents to form on the carpet, which can look unsightly.
That's precisely why furniture sliders exist. They help make moving furniture a lot easier on you and your carpet. Not only are they ideal for carpeted rooms, but they can also be used to prevent scraping or scarring on your perfect hardwood floor.
The best furniture sliders on the market are the X-PROTECTOR, which makes moving heavy furniture a breeze. Its reusable property sets it apart from most of the competition, making it a handy piece of equipment to have around your home.
In This Article We'll Discuss
7 Best Furniture Sliders for Carpet
---
7 Best Furniture Sliders for Carpet
Best Overall Furniture sliders for Carpet
The X-PROTECTOR furniture sliders make moving even the heaviest furniture easy!
The X-PROTECTOR's smooth plastic bottom will make moving any heavy furniture a literal breeze on carpeted floors. You won't have to worry about the slider breaking because of its durable build, which can support heavy furniture and keep them from slipping off the slider.
It's smooth, plastic surface creates frictionless contact with your carpet, helping you to glide furniture around your room with little effort. Thanks to its "no-glue" feature, the X-PROTECTOR gliders are entirely reusable. Its general design and strength set the standard for all of the furniture sliders on the list. That's why we chose it to be our top pick, thanks to its reusability, durability, and versatility.
Thanks to its large size, you can easily fit it into any oversized piece of furniture without worry.
If you're looking for the best furniture sliders your money can buy, you can't go wrong with the X-PROTECTORs.
---
Furniture Sliders with The Most Reviews
If you're looking for the best furniture sliders with excellent customer feedback, the SuperSlider could be the product for you.
The SuperSliders are one of the most popular carpet slider products available on the giant online marketplace.
Their unique, elongated shape makes them great for oversized or bulky furniture. It's extensive size guarantees that you can move most pieces of furniture without worrying about it toppling off.
While the X-PROTECTOR sets the standard for any good furniture slider, the SuperSlider truly gives it a run for its money.
Just like the X-PROTECTOR, the SuperSlider has a smooth plastic bottom and a hard plastic top. The SuperSlider looks to improve on the X-PROTECTOR with its oblong shape, which gives more surface area for perfect weight distribution.
The SuperSlider comes in a pack of either four or eight, making it an inexpensive purchase compared to the X-PROTECTOR (which only comes in a box of four).
---
Best for Heavy Furniture
The best furniture sliders for heavy furniture, EZ Moves changes moving furniture from a back-breaking ordeal to a mundane task that even your grandparents can do.
One of the reasons EZ Moves Furniture Moving System is so effortless is down to the fact that it comes with a power bar, making lifting heavy furniture effortless. Whether you're dealing with a large wardrobe or heavy sofa, the EZ Moves system can make your life that much easier.
In addition to the power bar, EZ Moves comes with eight furniture sliders as standard. This means you can move twice as with even less hassle, thanks to the power bar that will do most of the heavy lifting for you.
Similar to the rest of the furniture sliders on this list, EZ Moves' eight furniture sliders are highly-durable. Thanks to its sturdy build, it can hold even the heaviest of furniture.
Their eight furniture sliders are reusable and can be switched between furniture easily. Not only that, but they share the same hard weight distributing surface and smooth bottom that makes it easy to slide on carpeted floors.
---
Best for Multiple Flooring Types
Moving furniture on carpets, linoleum and wood is a breeze with these multi-purpose furniture sliders from SuperSliders!
The second out of the three SuperSliders brand on this list, the SuperSliders Value Pack comes in an assortment of different sized and shaped furniture sliders – perfect for when you're remodeling or simply moving furniture.
Unlike some of the furniture sliders on this list, the SuperSliders value pack can be used on hardwood floors.
There are six different types of furniture sliders that the SuperSliders Value kit comes with: four 5-inch round furniture sliders, four 3-inch round furniture sliders, four 2×9-inch bar furniture sliders, four 3-inch round felt furniture sliders, four square furniture sliders, and thirty-two 1-inch round self-stick felt pads.
The SuperSliders Value Pack is a great multi-function choice in homes with a variety of flooring types. It protects wood, linoleum, and tile surfaces with its felt furniture sliders.
---
Best Reusable Furniture Sliders you can Hide
The reusable Slide and Hide furniture sliders from SuperSliders are discreet enough to leave on your furniture year-round.
Removable furniture sliders are a great choice if you intend to move your furniture into one spot and leave it there for an extended period. But what if you regularly move your furniture around your home? Adding and removing furniture sliders all the time can become a chore. Thanks to the slide and hide device from SuperSliders, you can leave these furniture sliders affixed to your furniture. At the same time, the compact design ensures they do not create an ugly eyesore.
But its unique design also has another purpose that makes moving furniture much more manageable. With its square edges, the Reusable Slide and Hide can fit against walls or corners without much of a problem.
And like the SuperSlider Value Pack, the Reusable Slide and Hide has different options to choose from. You can choose between four 5-inch furniture sliders, four 7-inch furniture sliders, or a combination of both with its Combo Pack.
You also have the option to choose what surface the furniture sliders will be used on. Slide and hide come with options for carpet, hardwood floors, and all other floor types.
---
Best Stick-on Carpet Sliders for Chairs
Tired of always having to bring out furniture sliders to move your sofa or your armchair? Well, the WEHOTECTION Self-Stick Furniture Sliders is the solution for you.
WEHOTECTION provides you with 24 high-quality furniture sliders. Its smooth plastic bottom allows your furniture to glide across your carpet. At the same time, its foam and felt padding evenly distributes the weight of your chair, making sure transporting your furniture is safe.
And with its strong adhesive, you won't need to worry about losing your slider or your furniture slipping off of the slider.
The WEHOTECTION Self-Stick Furniture Sliders is ideal for chairs but can also be used on other furniture such as sofas with thin legs or coffee tables.
The WEHOTECTIONmay fall short on reusability, but it makes up for its quantity and versatility.
---
Best Nail-in Furniture Sliders for Carpet
Attach your furniture sliders permanently with these nail-in solutions from Desunia.
Reusable furniture sliders have their place, and while the slide and hide are an excellent, long-term solution, the Desunia goes one step beyond by creating these nail-in furniture sliders. The Desunia are the best furniture sliders for long-term use.
If you own a commercial space with many items, then getting yourself a box of 25 or a pack of 50 Desunia Nylon furniture sliders will completely remove the hassle of moving furniture for you.
The Desunia comes in a dark shade of brown that makes this carpet-easy slider blend with hardwood furniture. Its self-lubricating surface allows it to glide through any surface without leaving a mark or unsightly impression.
And although this slider is best used for carpets, the Desunia Nylon furniture sliders can also work on hard surfaces. You now don't have to worry about damaging your carpet or scarring your wood floor with the Desunia.
---
Buying Guide
---
What Furniture Sliders Work on Carpet?
All of the furniture sliders in this article are great choices to use on your carpet. They all provide excellent solutions that make sure your carpet won't be left with snags and tears each time you move your furniture.
To know if a slider works well on carpet, you only need to look at its surface. If its body is made of smooth plastic, then it's safe to use on your carpet. It's this smooth surface that cuts down on the friction between the furniture and your carpet, helping it to glide smoothly across.
The best part, all of the furniture sliders on this list are available on Amazon and are reasonably inexpensive.
What Material Slides Best on Carpet?
In our opinion, the best furniture sliders for carpet are made from smooth plastic. With plastic, it won't leave your carpet with deep impressions or marks.
With a sufficiently rigid plastic construction, your furniture sliders won't break under the weight of any bulky furniture.
If you're looking for furniture sliders for hardwood, felt is an excellent material that will make the job easy.
How Much Weight Can Furniture Sliders Hold?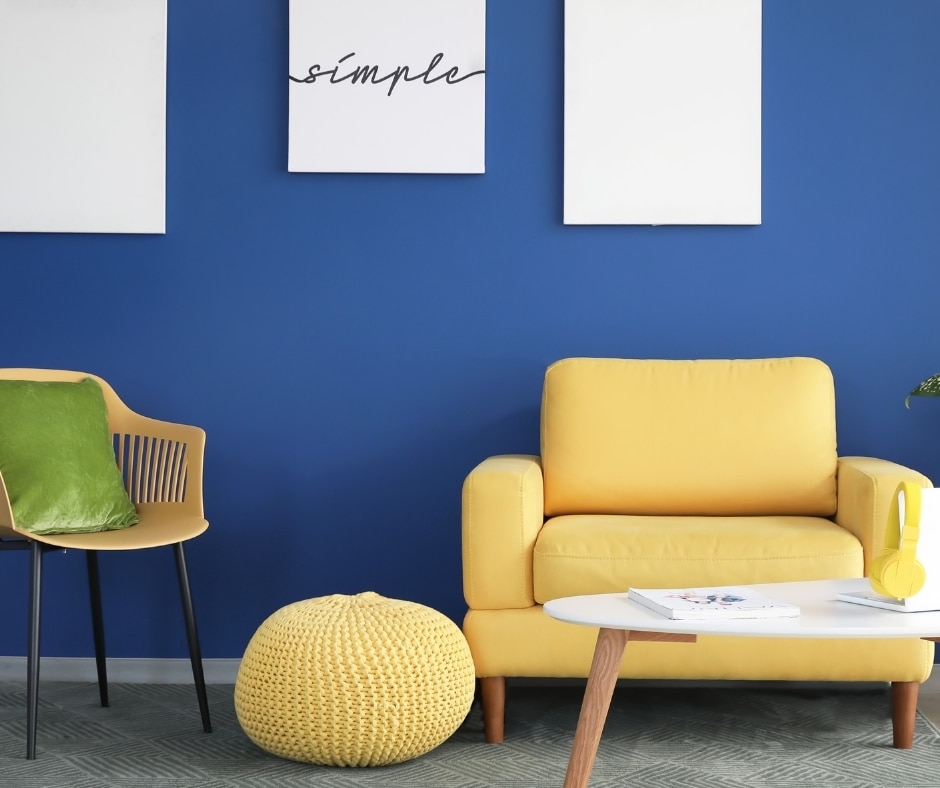 The best furniture sliders are versatile and can support a wide range of furniture types. To prevent damage or breakages, it's essential to check the manufactures description to ensure your new furniture sliders are appropriate for what you intend to use them for.
Are Furniture Sliders Good for Moving Heavy Furniture by Yourself?
Yes, of course! The only hassle you'll find when moving your heavy furniture is when you're lifting it up to put the furniture sliders on its legs.
And even then, that issue is easily fixed with some of the best furniture sliders in this article. The EZ Moves kit comes with an easy to use power bar to help lift your furniture.
Conclusion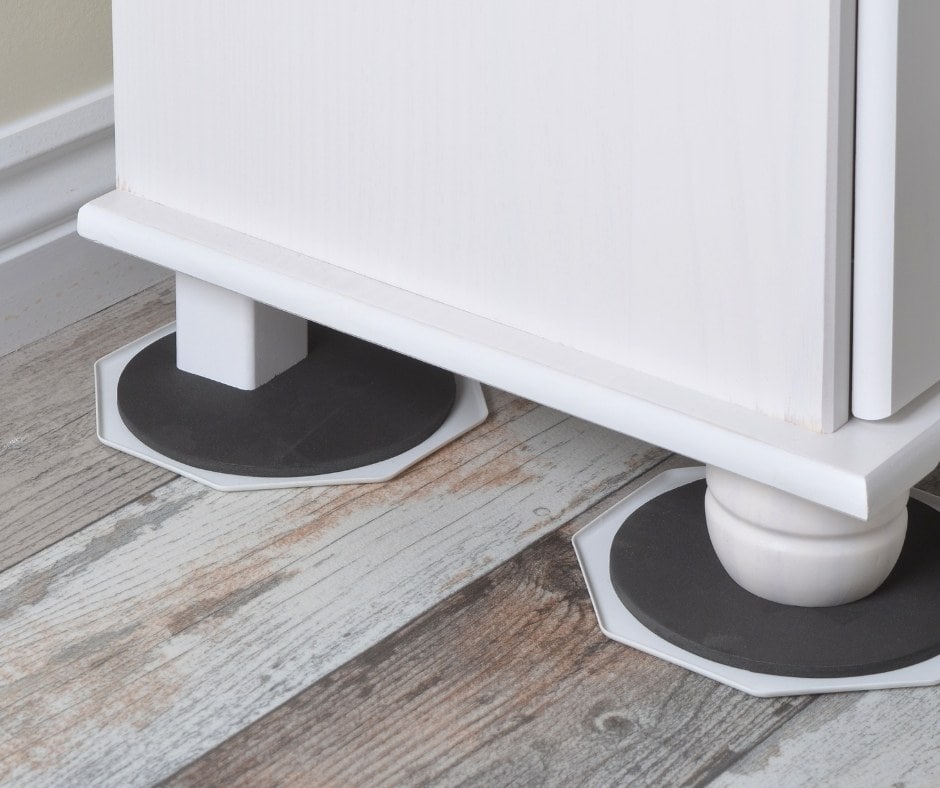 Installing furniture sliders is an inexpensive way to protect your flooring from scratches and scrapes caused by moving furniture.
If you still aren't decided on what slider to buy, you can't go wrong with the reusable X-PROTECTOR.
However, if you're looking for a permanent solution for your furniture, then the Desunia Nylon Sliders is a good alternative.