Furnaces are one of the most essential pieces of equipment in a house. They regulate heat and humidity, keep you warm, and keep your living space comfortable. However, furnaces produce smoke that could irritate your respiratory system. But, there's a solution.
Furnace filters play a crucial role in keeping your home clean and safe. These filters remove allergens from the air which reduces the number of toxins that you breathe. So, they make your home feel healthier.
If you're overwhelmed by the number of options available, we've done the hard work for you. The following three filters are the most effective at filtering air and keeping allergens away. These high-quality filters will keep your family safe from unnecessary exposure to chemicals.
In This Article We'll Discuss
3 Best Furnace Filters
---
3 Best Furnace Filters
---
Best All-Around
Product Details:
MERV Rating: 12
Material: Electrostatically charged filter media
Reliable for almost every situation. A great all-around choice!
The Filtrete AC Furnace Air Filter is the perfect choice if you need extra protection against dust particles and allergens. Each filter is electrostatically charged. That means it's capable of attracting even the tiniest dust particles in your home.
Filtrete Brand air filters are designed to filter out air particles of all sizes. The three-in-one technology attracts and traps smoke, debris, hair, lint, and bacteria. With a MERV rating of 12, the filters do an excellent job of keeping your home fresh and clean.
Each filter lasts for three months. So, this pack of two filters should last for half a year.
---
Best Performing But High Cost
Product Details:
MERV Rating: 12
Fit: Furnaces, Air purifiers
Contents: 4 units
When you seriously want the best, this is the choice for you!
The AllergyZone AZ20301 Furnace Filter isn't the cheapest air purifier on our list, but its performance makes up for it. Featuring high-efficiency filtration, this furnace filter is specially engineered to attract and remove particles and bacteria from the air. As a result, it helps to improve your home's indoor air quality. While it's more expensive than other options on the market, it's arguably a better performer. It will pay for itself within a few months of use and will continue to save you money in the future.
Professionals have tested the filters to ensure they're safe and effective for people with allergies or asthma. So, not only will you breathe easier, but your whole family will benefit from cleaner, healthier air.
The AllergyZone air filter has a MERV 12 rating, which is great for removing fine particles from the air. Also, each pack contains four filters which means that you'll always have a replacement when you need it.
---
Most Affordable
Product Details:
MERV Rating: 11
Compatible devices: Furnaces
Number of units: 6
The affordable choice for everyone!
This furnace filter set is an affordable option that will keep your family healthy. It traps mold, smoke particles, and allergens.
The AIRx ALLERGY offers more filter pleats than the standard models. So, it's extra-efficient at capturing dust particles and allergens. And, its MERV 11 rating means it can also effectively remove common allergens from the air.
AirX is a member of the National Air Filtration Association, which ensures that all the air filters manufactured by AirX are rigorously tested for safety and quality. In addition to the rigorous testing standards, they manufacture all of their air filters in the USA.
The filters are 1-inch in thickness and, with proper maintenance, can withstand a maximum temperature of 180 degrees F.
---
Buying Guide
---
Furnace filters are one of the most important parts of your furnace. If you have an older unit in your house, you should replace the filters regularly (or hire a professional to do it). To ensure proper airflow and keep your house comfortable in the winter, you should change it every three months. But if you've never owned a home with a furnace before, how do you know where to start?
To save you the trouble, here are some straightforward answers to the 3 most common questions about furnace filters.
What to Look For in The Best Furnace Filters For Allergies?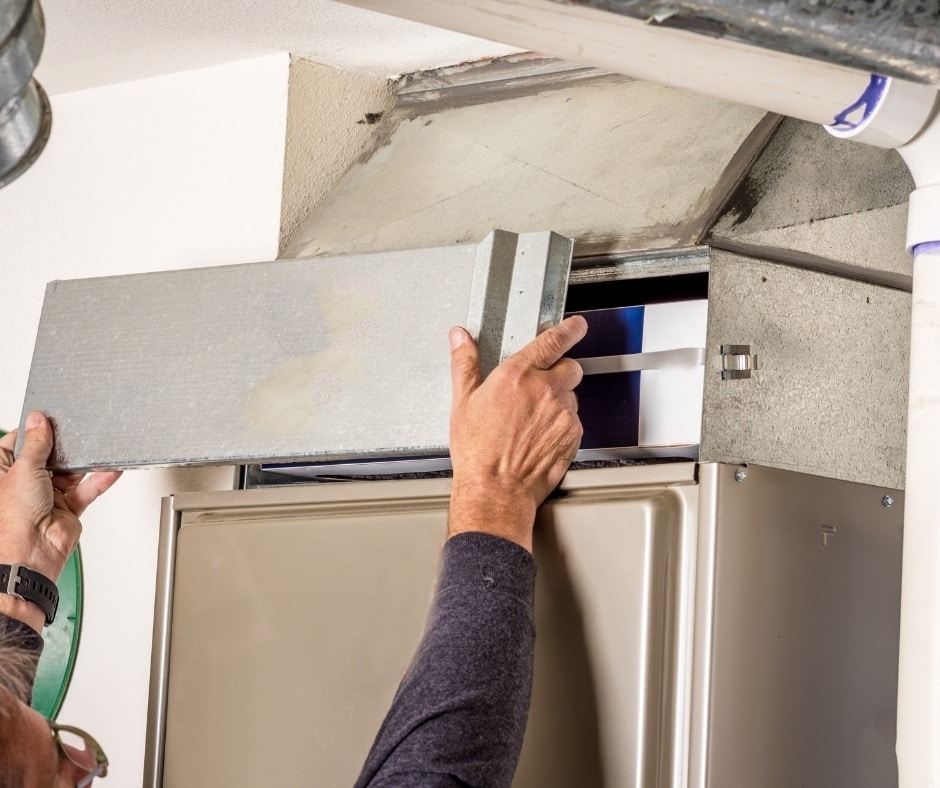 It can be difficult to find the right furnace filters for allergies. Some might want to focus on air quality while others prioritize allergy protection. And, it's easy to get lost in each model's different features. That's why we've outlined the main factors that affect performance, so you can make the best buying decision for your home.
MERV Rating
When you're looking for furnace filters, you might notice the abbreviation MERV rating. This rating is important when it comes time to choose a filter. It shows how efficient the filter will be at trapping dust and other impurities. MERV is an acronym for Minimum Efficiency Reporting Value. It denotes a filter's efficiency in trapping dust particles or other particles that may find their way into your home.
The higher the value of the MERV rating, the more dust and allergens it can filter out. For your home, you'll want to pick a filter with an efficiency rating between 7 and 13.
Installation
Fitting a filter into a furnace can be tricky because these machines vary in size and shape. To ensure you don't buy the wrong one, make sure to read your machine's specifications beforehand. When buying an air conditioner filter, always go for one that's made for your model. They'll fit perfectly, without any gaps or crevices.
Size
The thickness of a furnace filter tends to denote its effectiveness. Thicker filters tend to provide better filtration than thinner ones, so you'll have less dust in your home.
Do Furnace Filters Actually Help With Allergies?
The debate over whether or not furnace filters help with allergies has been going on for years. Many people believe that they help, but others believe they're a waste of money.
The truth is, furnace filters do help with allergies. They trap dust and other allergens that might make you sneeze, get a runny nose, and make your eyes water. But if you have a lot of dust and pollen in your home, you should clean your home and furnace filters regularly.
Furnace filters get dirty with dust and allergens over time, so you should always have a fresh one on hand. You may need to replace cheap and disposable filters every month, while more expensive ones can last for several months.
What Is The Best MERV Rating For Allergies?
The MERV rating is a number that indicates the efficiency of air filters. The MERV scale goes from 1 to 16. Higher numbers indicate a more efficient filter that are better able to trap dust and catch particles that may not be visible to the naked eye. This is important for people with allergies because they're bothered by microscopic particles in the air. These particles can penetrate regular filters and cause serious reactions.
If you suffer from allergies, look for a MERV rating between 11 and 13.
To increase the efficiency of your filter, you may want to get a pleated version. They're better than non-pleated ones because they have more surface area. So, air can pass through them more easily. As a result, they are less constrictive to the flow of air in your system and are better at filtering out particles.
Conclusion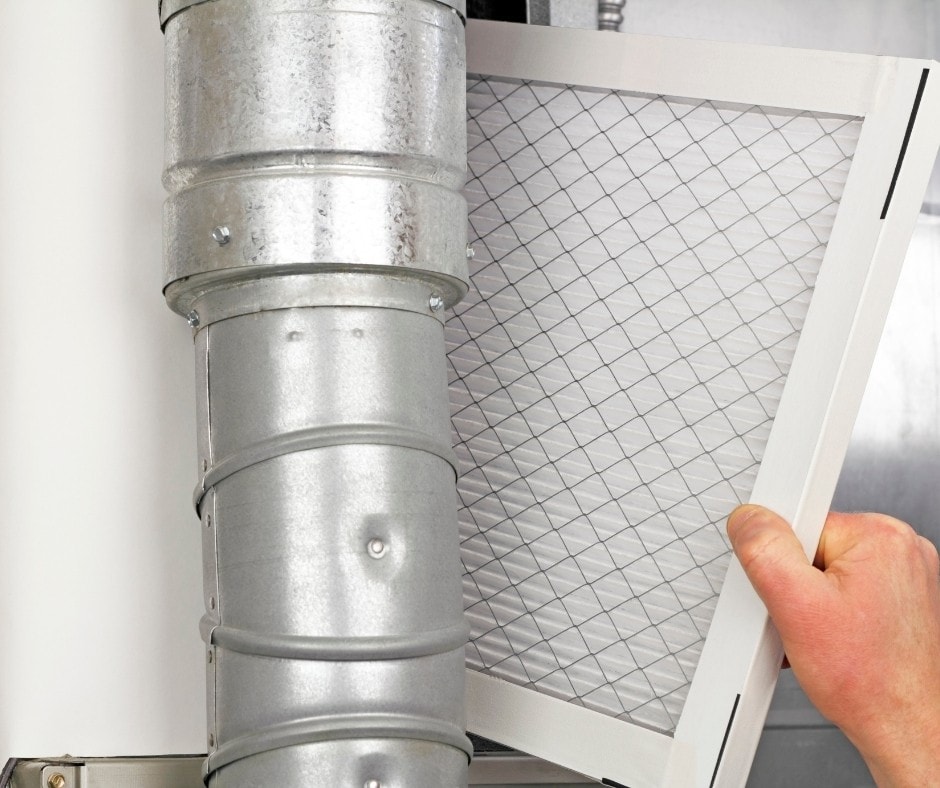 Furnace filters are an easy way to keep your HVAC system and the air you and your family breathe clean. If you have a sensitivity to certain allergens in the air, your doctor will likely tell you to check if there is adequate filtration in your home. When purchasing a furnace filter, it's important to look at the MERV rating to ensure proper filtration.
With a MERV rating of 12, the Filtrete AC Furnace Air Filter traps dust and pollen particles in all seasons. It has excellent filtration at a low price, making it an accessible choice for everyone.