Looking to achieve that signature farmhouse chic style in your home? You're not alone. This distinct look is rising in popularity. Farmhouse decor provides a cozy "lived-in" feel with a signature vintage touch.
One of the best ways to add a farmhouse twist to your interior design is with a light. Farmhouse light fixtures are beautiful works of art. They combine unique materials and iconic elements. Plus, they're functional upgrades that will tie the entire room together.
In This Article We'll Discuss
What is Farmhouse Lighting?
Inspiration for these lights come from old-school barns of yesteryear. Many of those buildings are still standing today!
What makes farmhouse lighting so unique is its simplicity. Back then, farmers had limited supplies to work with. They needed fixtures that could hold up against the rigors of farm life, too. As a result, they created fixtures with durable materials like wood, iron, and glass.
This mixed-medium construction creates a unique cozy look. It harkens back to a simpler time and created an inviting feel to any room.
Where Can You Find Farmhouse Lighting?
You can find farmhouse lights at most retail stores. This style of decorating is very popular. There are no signs of that popularity waning anytime soon.
Designers focus on what's trending in the industry. So, you can find a lot of unique fixtures that work for your home. From modern farmhouse lights to French-inspired fixtures, there's something for everyone.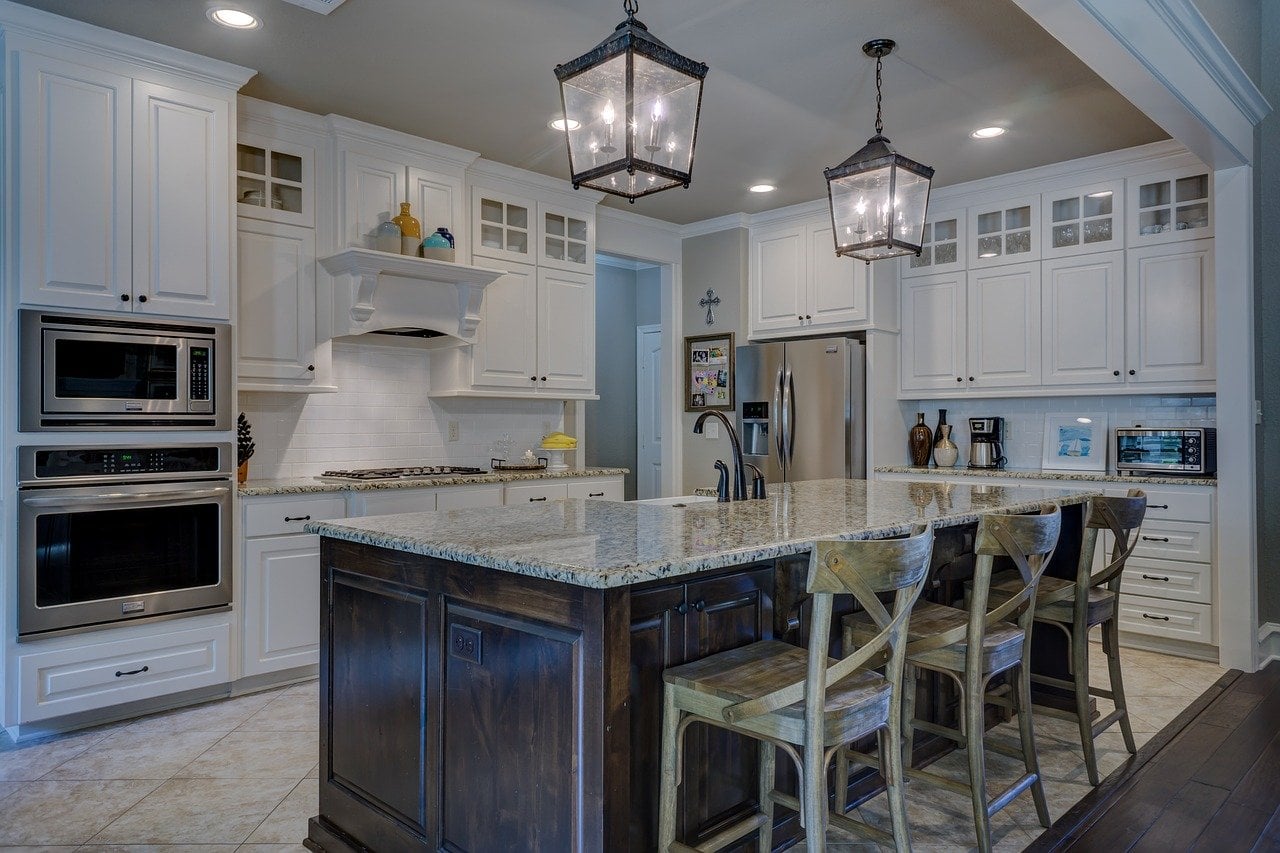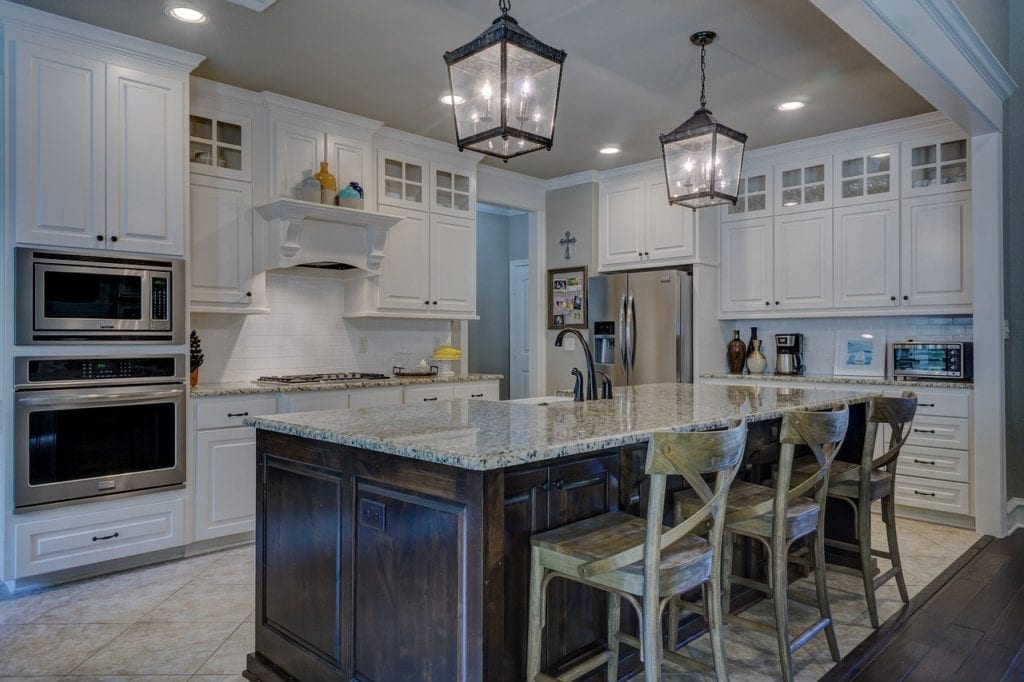 Keep scrolling for the master list of my favorite farmhouse light fixtures
How to Choose the Best Farmhouse Lights for Your Home
With so many options on the market, choosing the right light can be tough. Here are some features to pay attention to while you shop.
Practicality
Practicality is one of the most important characteristics of the farmhouse style. Your decor has to be functional above everything else. This applies to lights, too.
When you're shopping for lights, make sure that they provide enough illumination. Look for powerful bulbs and good coverage.
Core Design
There are many types of lighting you can get. Consider what works for your space. If you want overhead lighting, a chandelier or pendant is a good option. If your hallways are too dark for comfort, think about sconces and wall lights.
All these varieties are available in the farmhouse style. So, there's no shortage of options
Signature Elements
Finally, you should always keep an eye out for those signature farmhouse elements. There are many defining characteristics of this style. These include:
Warm and neutral tones
Reclaimed materials
Vintage-style bulbs
Mixed materials
It's not hard to find fixtures with some of these elements. They'll make your decorating style easy to identify. Also, you can use the fixture as inspiration for the rest of your decor.
Best Farmhouse Light Fixtures
Having trouble finding the perfect fixture? We have you covered. Here are some great farmhouse lights to spruce up your home
These wall lights have all the hallmarks of farmhouse design. They incorporate oil-rubbed bronze for a nice aged look. Meanwhile, simple glass shells cover the bulb.
The fixture would look great above a bathroom vanity. Add some matching hardware and you can create a cohesive look.
Nothing says "farmhouse" quite like metal cages. The lights are reminiscent of outdoor lights used to illuminate barn entrances. But, this fixture is for spicing up your interior.
Matte black metal is the only material. It creates an industrial look without feeling cold. Pop in some Edison-style bulbs and this light will look great in your hallway, bathroom, or living room.
This fixture has elements that look like they came straight from a barn. The sconce features metal shades in the shape of a shallow pan. Matte black paint creates a modern finish.
This is a good choice for those who want something authentic. You can install it in any room and it will be the center of attention.
If you want something with a DIY twist, consider this fixture. It's a professionally made light that uses materials you could find around the farm! You have a base that looks like reclaimed wood.
The bulb covers authentic mason jars! They're complete with molded labeling for that realistic touch.
Here's a smaller light that you could use to accent wall art. It's also good for lighting up a small bathroom or creating some cool ambiance.
Like one of the previous lights, this model uses shallow metal shades. They leave most of the bulb exposed, making sure that you have plenty of light.
This fixture pulls inspiration from hurricane jars. The cylindrical glass shades are very large. This is a statement piece that deserves a spot where it's seen.
The metal hardware provides a nice contrast to the shades. But, they don't take away from the fixture's organic design.
Here's a simpler choice for those looking to accent furniture or art. The light is the perfect example of farmhouse design. It has aged wood as its base. Meanwhile, all the wires are inside old-school metal pipes.
There aren't any shades included. So, this is a good fixture for low-light bulbs.
Measuring 40 inches wide, this is the perfect choice for double vanities. It'll also look great behind a dining table or reading nook!
It's pretty simple in terms of design. But that's what makes the fixture so good for interior design. The metal hardware is sleek and clean.
With several unique elements, this is a light that's going to be the focal point of your room. It uses several materials throughout. This includes matte black metal, copper, a metal cage, and metal mesh.
These components work in tandem to create a beautiful piece. It looks great with Edison-style bulbs and works well in a bathroom, above your bed, or in the living room.
This simple fixture packs a lot of visual punch. The cage elements allow a lot of light to pass through. All the while, they are a staple of farmhouse decor and can turn this fixture into a centerpiece.
The black metal hardware acts as a nice accent to more natural elements. Place this light against a wood wall or sleek tile to pull everything together.
This fixture has a different take on the signature farmhouse style. It still many of the familiar elements. This includes metal hardware, sleek glass, and traditional silhouettes.
The unique aspect of the fixture is the finish. It takes on a brushed nickel finish, giving it a nice industrial twist.
Great for illuminating a large vanity, this fixture has a ton of unique elements. The base is metal. It's covered in an antique bronze finish to create an aged look.
The shades look like the tops of vintage jars. They're held onto the base of each light with a cool spring clamp. It's a nice touch that also helps you out when you clean.
Don't let the all-metal design of this fixture fool you. It's farmhouse style at its finest! The large metal shades offer a nice vintage touch. Plus, metal cones are practical. They help to direct light, making the fixture a good choice for hallways and alcoves.
With its distressed materials, this farmhouse light is perfect for those who want to push their style boundaries. The light mixes aged wood with painted metal. Even the glass bulb covers have an aged look.
Use this fixture to create a focal point in any room. Hang it above a dining table or place it above a couch for a touch of farmhouse.
Conclusion
Farmhouse lighting has a lot to offer. It doesn't matter whether you're looking for a huge statement piece or something more subdued. These lights stand out and make your inspiration known! Give one of these lamps a shot. It's surprising how much of an impact they can make in your home!