Enclosed ceiling fans are much safer than traditional ones since the blades are confined to a cage. While not traditionally as powerful, they are fantastic for smaller rooms or locations where you need an additional aspect of safety. We've found the 4 best enclosed ceiling fans, each with a different aesthetic.
If you're looking for our recommendation, then you can't go wrong with the JINWELL Ceiling Fan with Lights. This fan is completely silent, while still delivering the highest CFM on this list. Additionally, the center ring of LED lights allows you to dim between several different tones, so you can find the perfect lighting setting for you. For a powerful fan with great light features, this is the fan for you.
If you want a more aesthetically pleasing fan, then check out the Bustling World Ceiling Fan with Lights. This fan comes in a beautiful rose gold color, and it has a glass plate covering that gives it a very modern design. This fan has a silent engine, so you can use it at night without disturbance. Another great feature is that it has a very pleasant light tone. However, unlike the JINWELL ceiling fan, it is not dimmable.
All the fans included on this list have fantastic benefits, from great aesthetic designs to powerful additional features. Be sure to read our summaries for a better idea of what each fan has to offer.
In This Article We'll Discuss
4 Best Enclosed Ceiling Fans
---
4 Best Enclosed Ceiling Fans
---
Best Overall
Product Details:
22-inch diameter
Remote control
Three light settings
Three fan speeds
Silent motor
This enclosed ceiling fan has a central ring of LED lights that run the full circumference of the fan. This provides a huge amount of light, emitting a natural shade that you can feel relaxed in. The fan is only 22-inches in diameter, making it a very small fan. This will work well in smaller and medium rooms.
The fan comes with a remote control, so you can switch between the three fan speeds and three lighting temperatures. No matter what speed you choose, it'll still be completely silent. This will come in handy when you're sleeping.
---
Best Rose Gold
Product Details:
Rose gold design with glass
3 fan speeds, light settings, and timer options
22-inch diameter
Remote control
Silent motor
If you want a slightly more elegant design, this rose gold Bustling World fan is perfect. The hexagonal glass plate design encloses the fan blades without suffocating them. The fan is remote controlled, and it has light, fan speed, and timer controls. This timer function puts this fan a notch above others on this list.
You can choose to keep this fan on a 1-, 2-, or 4-hour fan timer, so you can use it while drifting off to sleep without a problem. In addition, you'll be able to change the light from high, to medium, to low, depending on what intensity you'd like. Even the fan speeds can be altered with the remote, cycling through three speeds or off.
Also, you can choose which direction the fan rotates, which makes the fan useful for your home in both summer and winter months. Considering that the fan is only 22-inches in diameter, it's perfect for smaller or medium-sized rooms.
Finally, the silent engine used in this fan ensures you can use it without disturbance, even at night.
---
Quietest Enclosed Ceiling Fan
Product Details:
Matte-black with white elements
20-inch diameter
Dimmable LEDs
Made from acrylic
Remote control or mobile app
This matte black ceiling fan is shaped like a ring, with the fan placed above the lower ring. It measures 20-inches, so it's the smallest on this list. If you have a small room, this is the fan you should opt for.
The remote control that comes with the fan allows you to move between the three fan speeds and lights. This fan's lights are dimmable, unlike some others on the list. However, the remote does not come with a timer setting, which is a downside to the model.
You can dim the lights between three color tones: warm, neutral, or cold. These are energy-saving LEDs, which will help conserve 80% more energy than a traditional light.
The fan is made from acrylic, which is stable and resilient to very high temperatures. Another perk to this fan over the others is that it is very easy to install and will only take around 15 minutes.
One additional fantastic element of this fan is that it comes with a mobile application. You can use it to control the fan from the comfort of your home.
---
Best Color Changing and Dimmable
Product Details:
3 light settings and fan speeds
Comes assembled
Retro style
Smoky grey color
This ceiling fan has more of a retro style and it comes in a smoked gray color. Out of all the fans on this list, it may be more of an acquired taste since it doesn't look as visually stunning as some of the other designs.
The fan comes with three speed levels and three light settings, so you can customize the brightness and coolness of your room as much as you'd like. The light intensities included are 3000k, 4500k, and 6000k. You can use a light slider to move through these shades in order to find the perfect color intensity for you.
You can control these settings and add a sleep timer to the fan using the remote control. Alternatively, you can download the mobile application and control your fan from there.
The fan comes pre-assembled, meaning you can set it up in your home fairly easily.
---
Buying Guide
---
How to pick the best enclosed ceiling fan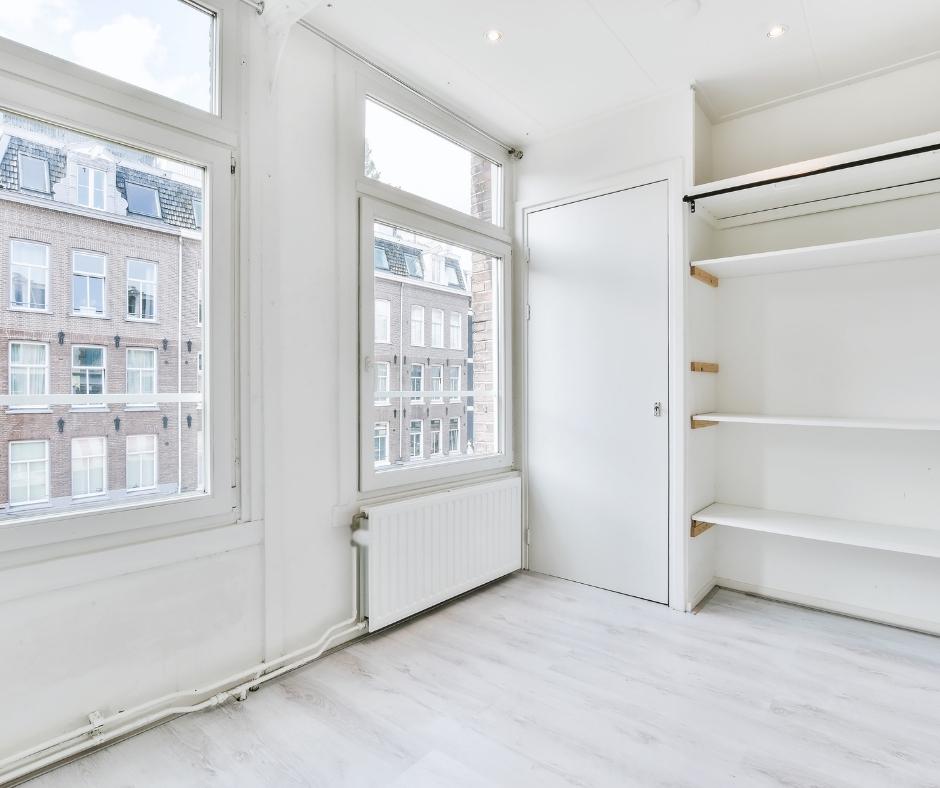 If you're choosing an enclosed ceiling fan, you should first make one thing clear – the reason for buying this type of fan. These fans are not as effective as traditional fans, meaning that if you're opting for one, you should have a clear reason why you need it. The two main reasons are for either safety or because your room is very small.
Most of the fans on this list are around 20 inches in diameter. This is common with enclosed ceiling fans. So, you should only opt for them if you are in a small room. That said, you can also go for this type of fan if you want to ensure safety.
For example, this can act as a safety measure if this fan is for a bedroom with bunk beds, where one person will be close to the ceiling.
After you've decided to get one, you should then think about the style of fan you want. We've included a range of different styles on this list, making sure that there is something for everyone to enjoy.
Look at what kind of aesthetic your house already has, and then match the ceiling fan with that. Luckily, enclosed ceiling fans often look great, so you won't have trouble finding one you like.
Are caged ceiling fans effective?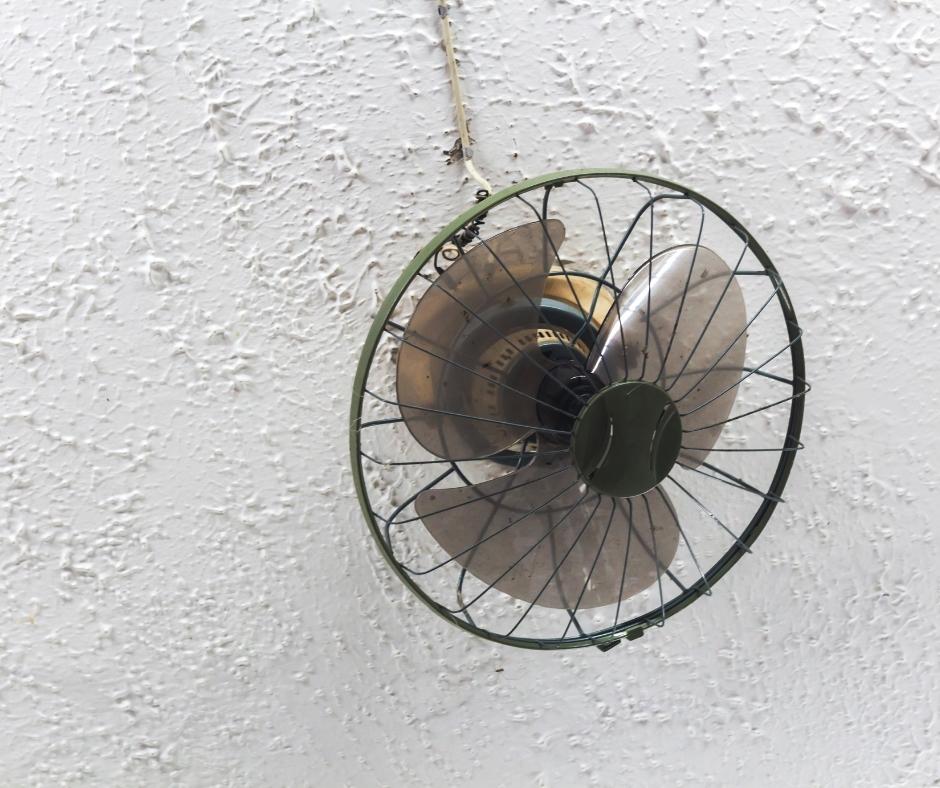 While caged ceiling fans aren't as effective as those without the cage, they are still fairly practical. The cage that surrounds them traps some of the air, and blocks some of the airflow. However, they still can deliver a high CFM (cubic feet per minute) or airflow.
While they are not great for large rooms, caged ceiling fans are fantastic if you're lacking space. Because they are caged, there is no way you can accidentally hurt yourself on the blades. This makes them an excellent idea for low-ceilings, bedrooms with bunk beds, or small rooms where you don't have much space.
While not as effective as normal fans, they're still a great choice.
Conclusion
This list includes all the best enclosed ceiling fans that you can currently find in 2021. We have covered a range of aesthetic styles and additional features, giving you a selection to choose form.
If you don't want to read through the whole article, our number one recommendation goes to the JINWELL 22-inch Ceiling Fan. This fan looks fantastic, while also delivering the highest CFM on the list. Additionally, the large LED lighting panel will completely illuminate your room with ease. The dimmable light also lets you set a tone with lighting, giving you full control of the room aesthetic. Finally, three wind speeds and a reversible motor make sure you can set the climate to match whatever you'd like.