Whether you're installing covers for business – or a simple DIY project in your home – you will need to invest in the best electric gun for upholstery. As the name suggests, it is automatically powered and can help you install flooring or carpets without the usual fatigue that comes with manual models.
While there's a lot of upholstery tack guns to choose from, we have narrowed down the field for you. After much consideration, we think you should purchase the Stanley TRE550Z – which is the best electric stapler for upholstery in the market. It has a high driving power, meaning it's versatile enough to work on both soft and hard materials.
In This Article We'll Discuss
6 Best Electric Staple Guns for Easy Upholstery Installation
---
6 Best Electric Staple Guns for Easy Upholstery Installation
Best Overall
Product Details:
Operation Mode: Corded electric
Weight: 1.41 oz
Brand: Stanley
Dimensions: 5.9 x 3 x 3.6 inches
With its Hi/Lo dual power level and phenomenal driving power, the TRE550Z is the best upholstery tack gun you can get your hands on.
When it comes to versatility, nothing beats the Stanley TRE550Z electric upholstery stapler. All you just need to do is choose the right power level (Hi or Lo), and you can readily work on either hard or soft fabrics.
But even with this flexibility, the TRE550Z does not sacrifice power. It has an outstanding drive that allows you to affix heavy-duty staples and brads (½, 9/16, and 5/8-inch sizes) on several surfaces. And as a long nose electric staple gun, it can easily fit in the tightest of spots.
Although powerful, it has a contoured grip that makes it comfortable to use. As it comes with an anti-jam mechanism and a low-brad indicator, it helps you save a lot of time on installation – so that you'll have more time for rest (or work, it's all up to you!)
---
Best Combo Nail Gun and Stapler
Product Details:
Operation Mode: Corded electric
Weight: 3.89 pounds
Brand: NEU Master
Dimensions: 10.94 x 7.8 x 2.83 inches
Get the best of both worlds (nail gun and stapler) with the NTC0060, a heavy-duty staple gun for upholstery installations and craft projects.
If you're looking to kill two birds with one stone, then you should consider the NEU Master NTC0060 upholstery electric staple gun. After all, it allows you to fasten coverings with either 5/8″ brad nails or gauge 22 3/8″ staples. That way, you can work on various upholstery – from thin ceiling tiles to padded carpets.
Although the NTC0060 is heavier than the Stanley TRE550Z, it remains very comfortable to use. This is made possible by its soft-grip handle, which prevents you from feeling hand fatigue after hours of use.
While the NTC0060 has good features, it does have a glaring disadvantage. It's not recommended for use with an extension cord as this will cause penetration loss. So if this is a requirement for you, then you will need something that works great even with extension cords – just like the Stanley TRE550Z.
---
Best Cordless Model
Product Details:
Operation Mode: Cordless, Lithium battery-powered (included)
Weight: 2.46 pounds
Brand: NEU Master
Dimensions: 9 x 2.62 x 8.5 inches
With its cordless design, the NEU Master NTC0070 is a portable heavy-duty upholstery stapler that you can use even in remote project areas.
Do you need to install upholstery in locations without an electric socket in sight? With the NTC0070, there's no need for you to bring an extension cord. That's because it has a lightweight cordless design that you juice up with a USB charger.
With just one fast charge, you can get as many as 500 shots of gauge 18 ½-inch T50 staples. This makes the NTC0070 as powerful as corded tools, as it also comes with an oversize trigger and quick-release mechanism.
Although this power staple for upholstery doesn't come with power adjustment or a brad option, it's still a good tool to invest in. That is especially the case if you need something that you can readily use on-the-go.
---
Best Heavy-Duty Staple Gun for Upholstery
Product Details:
Operation Mode: Manual cordless
Weight: 1.3 kilograms
Brand: Workpro
Dimensions: 7.09 x 1.97 x 6.3 inches
With the Workpro 6-in-1 cordless upholstery tack gun, you get the best value for money as it can cater to 6 types of staples and nails.
If you dislike the thought (and the expense) that comes with purchasing various staple guns, then the Workpro 6-in-1 tool is perfect for you. As the name suggests, it is compatible with 6 types of staples and nails, namely T50, JT 21, T20, T25, BN18, and PIN. With this machine, you can easily attach upholstery to woods of different densities (from 28 to 37.45 lb/cubic ft.)
Compared to the NEU Master NTC0070, this cordless model comes with more battery power. It provides 1100 shots (compared to the former's 500) in just one charge. And with a firing rate of 60 staples per minute, you can cover a large surface with little fuss.
The Workpro 6-in-1 electric staple gun for upholstery is not only powerful and versatile, but it's very ergonomic as well. With its quick-release loading magazine, it can help you install staples and nails minus the pain.
---
Best Lightweight Power Stapler for Upholstery
Product Details:
Operation Mode: Manual cordless
Weight: 3.1 pounds
Brand: Arrow Co. Ltd.
Dimensions: 10.5 x 3.75 x 9.5 inches
Weighing a mere 3.1 pounds, Arrow Co. Ltd.'s T50DCD is so lightweight that it feels like you're not using any tool at all.
The best electric staple gun for upholstery needs to be more than just powerful – it should be effortless to use as well. In that regard, the portable T50DCD tool wins the game. With its quick-release magazine and soft over-molded grip, it's something you can use to comfortably fasten gauge 18 ½" T50 staples.
An embodiment of the saying 'small but mighty, the T50DCD can give a maximum of 500 full shots with just one charge. Although it's not as many as Workpro's 1100 shots, this performance is actually laudable for its size.
While it's famous for being portable and powerful, T50DCD is a symbol of safety too. With its contact safety feature, you have fewer chances of injuries – even as you work on tough upholstery, crafts, and other simple repairs.
---
Best Upholstery Stapler Electric Gun for Any Job in the House
Product Details:
Operation Mode: Corded electric
Weight: 6 pounds
Brand: Roberts
Dimensions: 9 x 2.6 x 6.75 inches
Thinking of doing some flooring and carpeting in the house? For best results, get the compact Roberts 10-600 – the finest heavy-duty upholstery stapler for home use.
Whether you're a habitual DIYer or a person on the lookout for great tool investments, know that the Roberts 10-600 should be at the top of your list.
With this 12-foot corded model, you can install home flooring and carpeting even in the tiniest of spaces. Such is made possible by its low-profile head, which helps you reach the stairs and other limited-clearance areas.
Although the Roberts 10-600 is very compact, it doesn't mean that it lacks the power that bigger models usually have. On the contrary, it has a quick release, 85-staple bottom loading magazine that facilitates seamless action. And with its heat-treated hammer mechanism, you can fasten 20-gauge crown staples (in 3/16, 5/16, 3/8, ¼, ½, and 9/16 lengths) without much effort.
Even with these impressive features, the Roberts 10-600 sadly jams easily when other staple brands are used. To prevent this from happening, you should only use this with Duo-Fast or Surebonder staples.
---
Buying Guide
---
What To Look For In An Electric Staple Gun For Upholstery?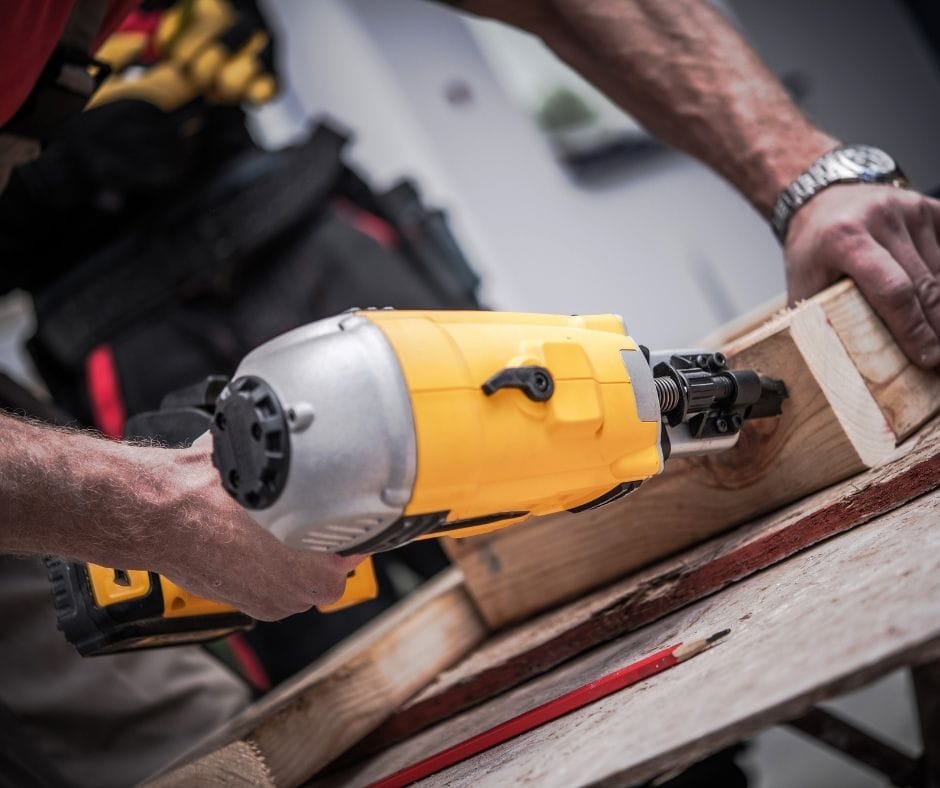 If you want to get your hands on the best electric staple gun for upholstery, then you need to consider these factors:
Power Staple Compatibility
The staples you need will depend on your project, so you have to pick a model that is powerful enough to embed your preferred staple gauge or length. For example, heavy-duty projects require a more powerful machine and a thicker gauge – such as that of Arrow Co.'s T50DCD.
Cord Option
If you're looking for portability – or if you need to work in an area without electrical power, then you need a cordless model just like the Neu Master NTC0070.
However, if you don't want to be bothered by constant recharging, then you need a corded tool like the Roberts 10-600. This has about 12 feet of cord, which allows you to work without any charging interruptions.
Comfort or Ease of Use
Stapling upholstery can be tiresome or painful if the gun is not designed ergonomically. To avoid this, you need to pick a model with a contoured grip – just like the Stanley TRE550Z upholstery tack pun.
What Are The Best Staples To Use For An Upholstery Staple Gun?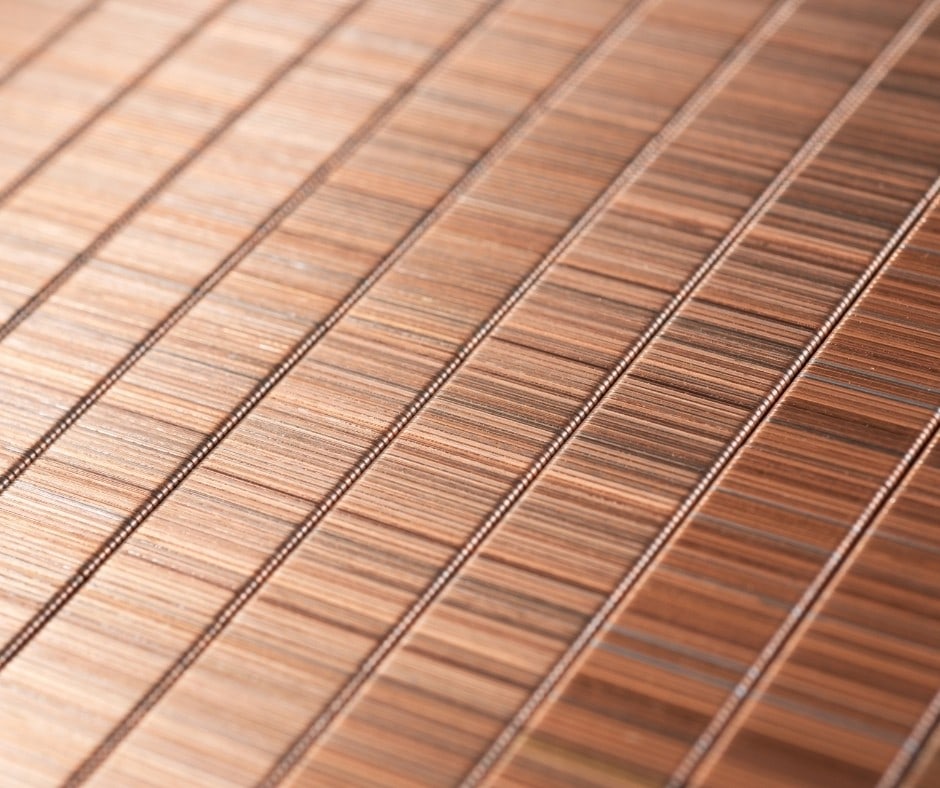 This will depend on your project. If you're installing the usual types of upholstery, the common gauges include 20 and 22 (fine wires) should work. But if you're looking for more holding power, then you should go for medium wires (gauge 16-18). These can be loaded in models such as Arrow Co.'s T50DCD.
How Long Should Staples Be For Upholstery?
Your choice should depend on the thickness of the upholstery material.
The usual options include ¼", which is great for Dacron, Burlap, and other lightweight materials.
A length of 3/8″, on the other hand, is good for affixing several upholstery layers.
As for ½" staples, they help fasten supportive/structural upholstery – as well as thicker fabrics such as Chenille and Velvet.
Conclusion
With its versatile power level, strong driving force, and ergonomic grip, the Stanley TRE550Z is undoubtedly the best electric staple gun for upholstery. Thanks to its long-nose design and anti-jam mechanism, it can help you finish your DIY or commercial projects in record time.
Should you want something cordless, then we recommend the Workpro 6-in-1 heavy-duty upholstery stapler. As it fires as much as 1100 shots per charge, you can seamlessly work on your projects without the need for a nearby power source.