From providing relaxation, assisting with blood circulation, or simply a functional place to sit and rest, recliners come with a ton of benefits.
If you're on the larger side, or simply want to recline into the arms of your loved one, finding something comfortable can be extra tricky. For this, double wide recliners can provide the same level of convenience as a typical recliner.
If you're short on time, check out the Halima 2 seater recliner from Christopher Knight, our pick of the bunch. Working with a smaller budget? Check out the Kiara, our wallet-friendly choice.
In This Article We'll Discuss
Best Oversized Double Wide Recliner Chairs Reviews
Best Rated Overall Double Wide Recliner
Cuddle time is a perfect opportunity for couples to relax and connect. And there's no better way than relaxing in this loveseat recliner from Christopher Knight.
It's the best rated overall double-wide recliner due to the sheer number of features and benefits it offers. This chair is coated with microfiber, which is plush and easy to clean. All of this works to increase the comfort levels and enhance the relaxation of its users. The pillowy cushions assist in providing the ultimate comfort and tranquility.
Another factor that impressed us is the size of the chair. It's enough to give couples ample space to rest and relax. It also means you can stretch out freely when using solo.
As a bonus, assembling this chair is a breeze.
Dimensions: 37.01 inches (D) x 46. 46 inches (W) x 39. 9 inches (H)
Weight Capacity:400 lbs.
Colors: Charcoal, Navy Blue, Slate
Materials Used: Microfiber, Fabric is 100% Polyester, the leg is plastic material
Best Double Wide Electric Power Recliner
It is very rare for a reclining chair to have a modern aesthetic in its design and appearance. And this is what makes the Amann so unique, aside from giving you a soft and relaxing seating experience.
With its box-shaped feature and wide arms, it provides the user with a wonderful and soothing experience. The modern dark gray tone upholstery offers an exquisite softness that can provide much-needed calm at the end of a busy day.
And this chair also comes packed with a few added benefits. Complete with a built-in USB port, you can charge your device while you disconnect from the world around you.
Dimensions: 40 inches (D) x 50 inches (W) x 42 inches (H)
Weight Capacity:400 lbs.
Colors: Charcoal
Materials Used: Upholstery: Polyester Blend, Frame: Metal, Leg Material: Fabric
Best Affordable Budget Double Wide Recliner
Quality doesn't always need to mean expensive. With the Kiara double wide recliner, you can enjoy the pleasure of relaxing in the arms of your loved one without spending an arm and a leg.
How about the product's features? A dedicated pillow armrest promotes the release of tension in the arms and the shoulders. We were also impressed with the simple-designed plush seating, which increases the user's relaxation and comfort.
The size is wide enough for two people to be comfortable in whatever position takes their fancy. As an added bonus, this recliner chair comes with a manual lever that is easy to use and doesn't require a plug point.
This is the best affordable budget, double-wide recliner, which is perfect for your living room.
Dimensions: 37.75 inches (D) x 49.5 inches (W) x 40 inches (H)
Weight Capacity:300 lbs.
Colors: Charcoal
Materials Used: Upholstery: Microfiber 100% Polyester, Seat Fill: Foam 100% Polyester
Best Double Wide Recliner Rocker Chair
As a new parent, we know the importance of finding any opportunity to relax. Be it in the nursery or a special spot in the house, this Addison double rocker recliner chair is the answer to your prayers.
What we like most about this particular chair is the angular design in the arm, which can be supported by a pillow. This design is perfect when you try to feed your baby, or for when rocking them to sleep in your arms.
The design is perfect, with its modern look supported by the inoffensive gray-colored fabric. We also find customers praise the different reclining positions and rocking features – welcome additions for new mothers.
As an added feature, this recliner chair was designed to promote the safety of the baby. Mechanisms are hidden below the chair, while the material is finished in a wipe clean material to take care of any baby mess.
Dimensions: 42 inches (D) x 37.5 inches (W) x 39.25 inches (H)
Weight Capacity:250 lbs.
Colors: Gray
Materials Used: Wood, Upholstered 100% Polyester, Filling: 100% Foam
Best Double Wide Recliner by Ashley Furniture
Arguably the best double wide recliner from Ashley furniture, this chair provides a luxurious feel similar to that of a modern-day sofa. Made with microfiber upholstery, this ensures comfort and is easy to clean. It also comes with a unique pull-tab reclining mechanism, which is a nice added feature.
As for the size, it's perfect for use within a small apartment, trailer, or RV. The wall-hugging feature means it requires minimal space to operate.
The color is also great as it enhances the appeal of the chair as it enhances its versatility. It's the perfect loveseat for solo use or for relaxing with your significant other.
As a bonus, this product comes with an easy-to-follow product manual. The assembly should be pretty easy, even if you lack basic DIY skills.
Dimensions: 39 inches (D) x 57 inches (W) x 40 inches (H)
Weight Capacity:300 lbs.
Colors: Chocolate Brown
Materials Used: Microfiber 100% Upholstery
Best Double Wide Camo Recliner
Definitely one for the boys, this rugged camo rocker provides welcome relief after a hard week at work. Perfect for kicking back and relaxing in front of the game.
This recliner comes in an impressive colorway, a camo infinity pattern that fits its masculine aesthetic nicely. While it's certainly not to everyone's taste, we can see this working well in a garage or games room. The size of this chair is also suitable for larger/overweight individuals.
When it comes to comfort and relaxation, the sensual heat and massage feature will bring added peace and serenity. While the built-in footrest can be used to take some of the weight off.
This recliner chair comes with a magazine pocket for added storage. Indeed, a perfect spot for your man about the house.
Dimensions: 44 inches (D) x 48 inches (W) x 46 inches (H)
Weight Capacity:400 lbs.
Colors: Camo Infinity
Materials Used: 100% Cotton Fabric
Best Double Wide Recliner with Cup Holders
The cup holder in this reclining chair takes the relaxation into somewhat of a different level. Channeling home theater vibes, you can watch your favorite movie from the comfort of your own home, without the annoying interruptions. Perfect in your home theater or living room.
We were particularly impressed with this chair's size as it nicely fits two people, without being too cramped. The 100% polyester material adds extra comfort, while the pillow top arms and the stitched back cushion help relax the body.
The gray color is also useful as it enhances the physical appearance of the chair. It's an attractive color that promotes rest and relaxation and works well with most existing décor.
Dimensions: 37 inches (D) x 57 inches (W) x 38.5 inches (H)
Weight Capacity:350 lbs.
Colors: Gray
Materials Used: Fram: Wood, Upholstery: Polyester
Best Heavy Duty Extra Wide Recliner
Durability and sturdiness are two words that best describe this recliner chair from Lane. It comes with a wire spring support system and hardwood lumber in its frame to provide a strong foundation.
And while these descriptions don't elude comfort, you do not need to worry. The seat cushions come fitted with pocketed coils that provide support while adding an extra-plush feeling.
A handheld all-steel mechanism was added to the chair to increase its strong foundation, which is excellent for comfort and safety. The durable construction is made complete with the steel base, which adds strength to the chair's overall structure.
Finally, this best heavy duty extra wide recliner comes with a removable backrest that assists in easy movement and position.
Dimensions: 41 inches (D) x 49 inches (W) x 40 inches (H)
Weight Capacity:400 lbs.
Colors: Tigereye
Materials Used: Textile, Wood, Metal
Best Double Wide Lazy Boy Recliner
This reclining chair was designed for busy and active families of this modern day. The foam cushions and the pillow-topped armrests provide an unparalleled level of comfort to the body, as the chair helps to take the weight off – literally.
Reclining is a breeze using the latch release, which helps for easy adjustment of the back. This allows you to personalize the recline of the chair.
Meanwhile, the appearance of the chair looks great. A covered back design and a nicely executed top stitch make the chair elegant and stylish.
As a bonus, this reclining chair comes with a limited lifetime warranty. Not bad for an affordable and elegantly-styled reclining chair.
Dimensions: 39 inches (D) x 41 inches (W) x 50.5 inches (H)
Weight Capacity:300 lbs.
Colors: Brown, White
Materials Used: Premium Grade Fabrics, Leather, Fiber Fill
Best Leather Double Wide Recliner
Looking to achieve a refreshing sleep? If yes, then this wall hugger recliner from Dazzle is the answer. It is packed with different features that take comfort and relaxation to a whole new level.
To start, let your daily aches and pains slip away by making use of the plush armrests, generously stuffed with springy foam. Meanwhile, the plump cushions at the back come with extra padding to provide natural levels of comfort to the entire body.
To say that the size of the armchair is extraordinary is an understatement. It has been built with comfort in mind, easily accommodating two or more users at once. The Mortis and tenon joints increase the firm foundation of the frame and make the whole chair extra sturdy – one that is guaranteed to last a lifetime.
Dimensions: 39 inches (D) x 41 inches (W) x 45 inches (H)
Weight Capacity:350 lbs.
Colors: Brown, Gray
Materials Used: Frame: Manufactured Wood, Filling: Foam, Back Fill Material: Synthetic Fiber
Best Double Wide Outdoor Recliner
When you can bring a recliner chair to the beach, parks, or any other outdoor location, you know you're in for a great day. While most of us expect that double wide recliners can only be used inside our homes, this outdoor recliner tells a different story.
We were particularly impressed by the quality of materials used in the chair. It is made with UV-resistant mesh to provide added support, which is also resistant to fading. Furthermore, the chair features an aluminum, providing a light yet solid foundation.
This outdoor recliner gives you the ability to just sit back, relax, and recline 160 degrees for star gazing or just catching up on some vitamin D. Add on the detachable holding tray to complete your unique outdoor experience.
Dimensions: 35 inches (D) x 50 inches (W) x 37 inches (H)
Weight Capacity:450 lbs.
Colors: Brown
Materials Used: Mesh: Aluminum, Frame: Aluminum
Best Oversized Double Wide Recliner Chairs That are Comfortable Buying Guide
What's The Best Way To Use A Double Wide Recliner Chair?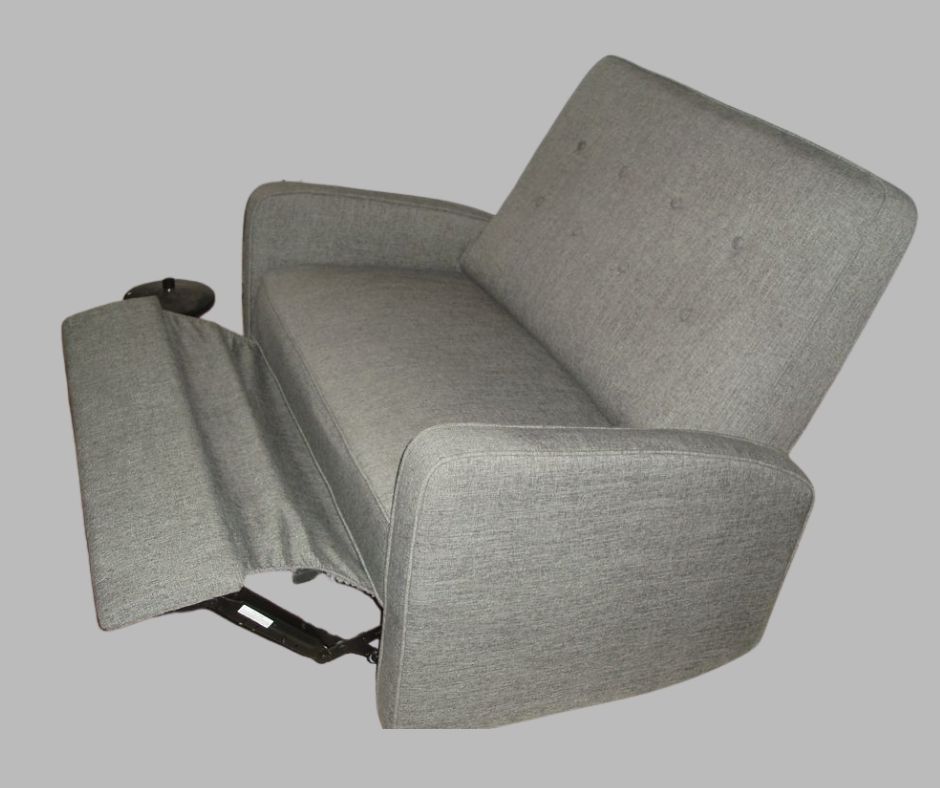 The best way to enjoy and relax at home is to share it with the people close to you. Be it your loved ones, family members, or friends. Double wide recliners can be used for connecting, catching up after a busy day, or simply zoning out and watching a movie.
Take the Christopher Knight seater recliner, perfect for enjoying quality bonding moments and cuddling time with the people you love most. It is also considered one of the most comfortable recliners in the market, arguably its most important feature.
And what about "me" time? Double wide recliners can give you unparalleled comfort and help you chill out after a long hard day – and not just indoors.
Using the recliner chair from Best Choice Products, you can rest and relax it wherever you want.
Ultimately, there are many ways to use double-wide recliner chairs. What is important is how you maximize the comfort and levels of relaxation it brings to you and your family.
Who Makes The Best Quality Recliner Chairs?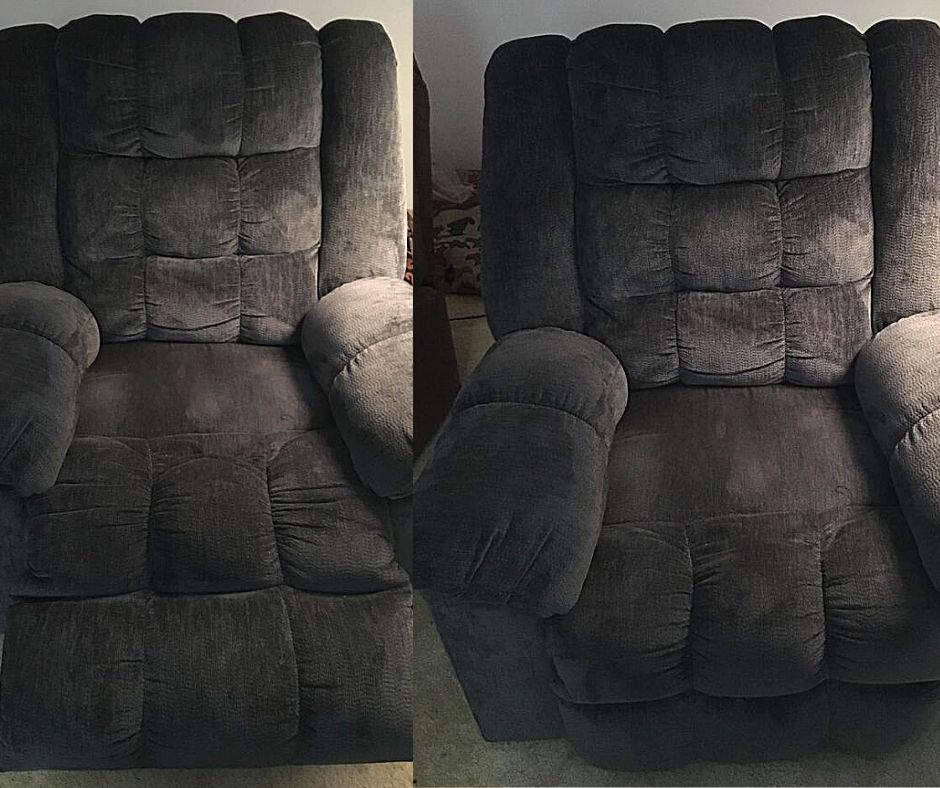 There are a lot of recliner manufacturers in the market today, but not all are equal. We found that Christopher Knight, Kiara, Catnapper, and Lane are the best in terms of offering high-quality recliner chairs.
There are also other up-and-coming companies like Best Choice Products, Dazzle, and Dawson, who have also proven their worth in the furniture industry.
What Is A Cuddler Recliner?
A cuddler recliner can also be called a love seat or a snuggle recliner. This chair's size is usually bigger than an armchair and a little smaller compared to a regular sofa.
As the name suggests, this type of chair is for people who want to cuddle up. Be it watching tv or just bonding with your loved ones, you can never go wrong with a cuddle chair in your home.
What Is The Best Recliner Seat For A Big Man?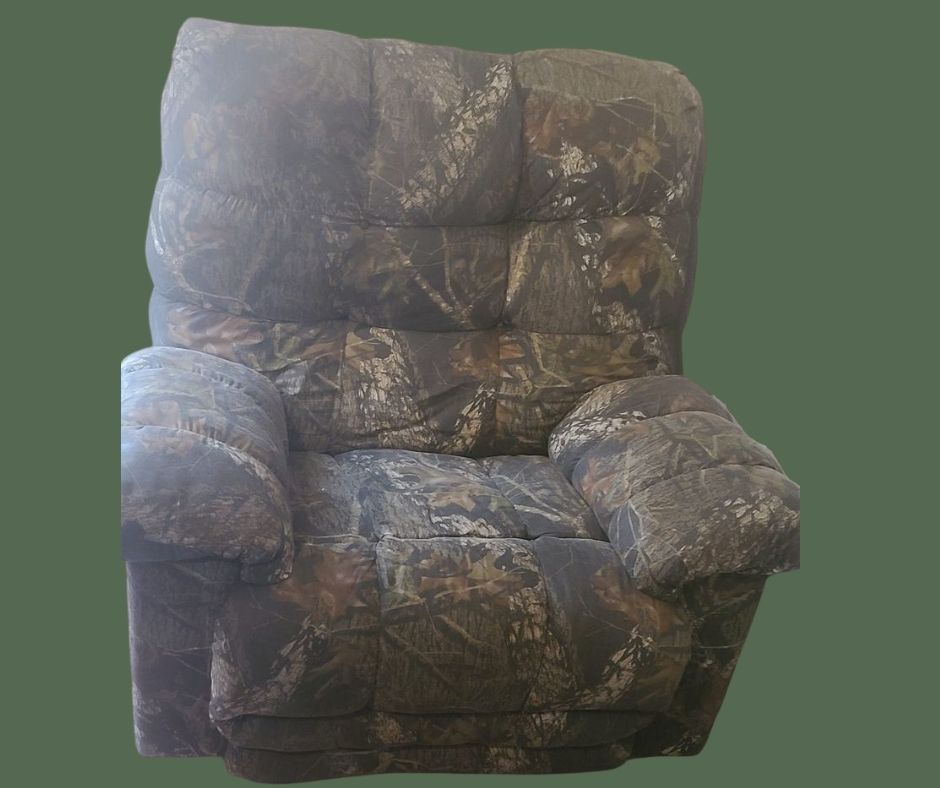 If you are a somewhat larger-than-life person, it is often difficult to find a special seat made just for you. But rest assured, there are manufacturers out there that cater precisely for you.
The double wide recliner seat is the answer to all those people with an imposing presence. It can provide comfort and relaxation similar to the standard-sized reclining chairs, with the added benefit of extra room.
The Catnapper Magnum Camo Chaise Rocker Recliner should be your go-to choice if you're looking for a new chair for your home or study.
Conclusion
The oversized double wide recliner is the answer to achieve ultimate relaxation in the comfort of your own home.
Although there are many options on the market, we can say that the Christopher Knight Home Halima 2 – Seater Recliner stands among them all. The generous size and the added features allow the user to achieve optimum levels of comfort and relaxation.
Special mention to Best Choice Products Recliner Chair as the best outdoor recliner you can buy. A double wide recliner you can bring anywhere is precisely what you need to enjoy special moments with the family.