Microfiber couches are great investments for every home. Not only are they velvety soft, but they're sturdy and water-resistant as well.
And while this sofa works great for a family with kids and/or pets, cleaning a microfiber couch does come with some challenges. To help you with this, we have rounded up the best microfiber couch cleaners.
Leading our list is the ForceField Fabric Cleaner – which is the best solution for removing any stain imaginable.
In This Article We'll Discuss
8 Best Couch Cleaners for Microfiber
---
8 Best Couch Cleaners for Microfiber
Best Overall
Product Details:
Form: Spray Bottle
Volume: 22 fl oz.
The ForceField does more than just clean your microfiber couch – it repels dirt so that it prevents future stains!
ForceField is the most popular choice for cleaning microfiber (and other water-safe materials). This is largely because of its ability to zap away dirt and keep the fabric stain-free. Thanks to its fantastic formulation, it can work to deep clean large areas leaving your couch looking as good as new.
But the reason we love ForceField is that it helps to futureproof your sofa. More than just cleaning your couch, ForceField leaves a protective layer behind. This allows the sofa to repel dust, dirt, and liquid, keeping it in tip-top condition.
ForceField is not just limited to cleaning microfiber, though, as it can also work its magic on other fabric types. You can use it on rugs, upholstery, carpet, and clothing too. And since it comes in a spray bottle, you don't have to worry about causing a mess.
---
Best Green Choice
Product Details:
Form: Spray
Volume: 4 fl oz.
Do your part for the environment – and your dirty couch – by using Dr. Beasley's biodegradable cleaning solution.
If you're conscious about the cleaners you use for your microfiber couch, then Dr. Beasley's Microsuede product is perfect for you. It is specially made for expensive microsuede (microfiber) products, which include soft Ultrasuede and Dinamica.
Even better, Dr. Beasley's solution is safe and biodegradable, which means you won't harm the environment while using it. It works by lifting out the dirt, oil, sweat, or food embedded in your couch – and breaking them down. More importantly, this solvent doesn't leave the surface discolored or hardened.
The caveat, though, is that it comes in quite a small container (4 oz.) compared to the ForceField cleaner (22 oz.) This makes it ideal for taking care of spot stains, but maybe not for a deep clean of your entire couch.
---
Best Detergent Option
Product Details:
Form: Powder
Volume: 16 fl oz.
With its hospital-grade formula, Chemical Guys can help keep your microfiber furniture clean from grime and your loved ones safe at the same time.
Want to clean your microfiber couch with a concentrated yet bleach-free product? Then you need the Chemical Guys' detergent concentrate. With this wonderful solution, all you have to do is gently rub the stain away with a sponge, and you're all set!
Chemical Guys is unlike any other formula as it helps eradicate oils that are typically hard to remove. For one, it can completely clean polish, wax, and other compounds that can affect the performance of microfiber. It's safe for use by hand, as well as in the washing machine for a completely hassle-free clean.
---
Best Foaming Option
Product Details:
Form: Spray Bottle
Volume: 14 fl oz.
Scrub your couches to spotlessness with the Fuller cleaner – no rinsing required!
Cleaning microfiber can be a hassle, especially when your cleaning product leaves some gunk or unsightly residue behind. Thankfully, this can be avoided entirely by using the Fuller cleaner. With its foamy formulation, it doesn't leave a sticky residue that often comes with other liquid solutions.
This product is also straightforward to use. Simply apply the product directly to the stain and leave it on for 30 seconds, after which you can blot it dry with a cloth. For heavier stains, make sure to use a stain brush and a bit of elbow grease to leave your couch looking as good as new.
---
Best For Pet Stains on Microfiber Couch
Product Details:
Form: Spray
Volume: 32 fl oz.
Cleaning up after your pet is now easier with Rocco & Roxie's cleaning solution.
Having pets is wonderful, but it can be a chore to get rid of their mucky paw marks from microfiber. No need to despair as the Rocco & Roxie Professional Strength Stain and Odor Eliminator is here to save the day.
The chlorine-free product makes easy-cleaning possible with its bio-enzymatic bacterial solution. Once in contact with grime, the bacteria are activated to feed on ammonia and other organic matter, lifting them from the microfiber. This solution also works a treat on eliminating pet odors from the furniture. A must-have for all pet owners.
---
Most Versatile Cleaner
Product Details:
Form: Spray
Volume: 32 fl oz. each (pack of 2)
Whether you want to clean a microfiber couch – or one made from wool, cotton, or nylon – the Black Diamond Stoneworks solvent does it all.
If you're dealing with grease, dirt, wine, coffee spills, or pet stains, your sofa needs more than just warm water and soap to be cleaned. For this, you will need the help of the most versatile product in the market – the Black Diamond Stoneworks formulation.
With this professional-strength cleaner, you can say goodbye to bothersome stains. It also helps to keep microfiber couches spot-free since it doesn't leave behind any sticky residues. And since it's a fantastic all-around cleaner, you can also use it to cleaning nylon, wool, or cotton surfaces.
---
Best Cleaning Wipes For Microfiber Couch
Product Details:
Form: Cleaning Wipes
Content: 40 pcs. of 7×8 wipes
With Tub O' Towels, you can clean a microfiber couch in an instant – no clean-up required.
If you're looking for a solution to quickly take care of stains as they happen, Tub O' Towels is for you. When it comes to stains, time is often of the essence. The longer you leave a stain, the more difficult it can be to remove. Instead of fussing around with a bottle of solution and a cloth, take care of stains immediately with these handy towels.
These durable cleaners are impregnated with a product that's specially designed to treat microfiber surfaces. With these, you can remove beverages, grease, blood, cosmetics, pet paws, and other 'wet' stains with ease.
---
Best DIY Option
Product Details:
Form: Liquid
Volume: 32 fl oz. each
Looking to create your own water-based cleaner? Check out this medical-grade rubbing alcohol from the Belle Chemical Co.
If you want to use a do-it-yourself approach, then you have to start with the right ingredients. To accomplish this, a good starting point is a medical-grade rubbing alcohol such as that from Belle Chemical Co.
While it's potent enough to clean a microfiber couch, it's safe to be used on the hand and the skin. It's also free from harmful metals and other potentially harmful ingredients. With this solvent, you can thoroughly clean your sofa worry-free.
---
Buying Guide
---
What can you use to clean a microfiber couch?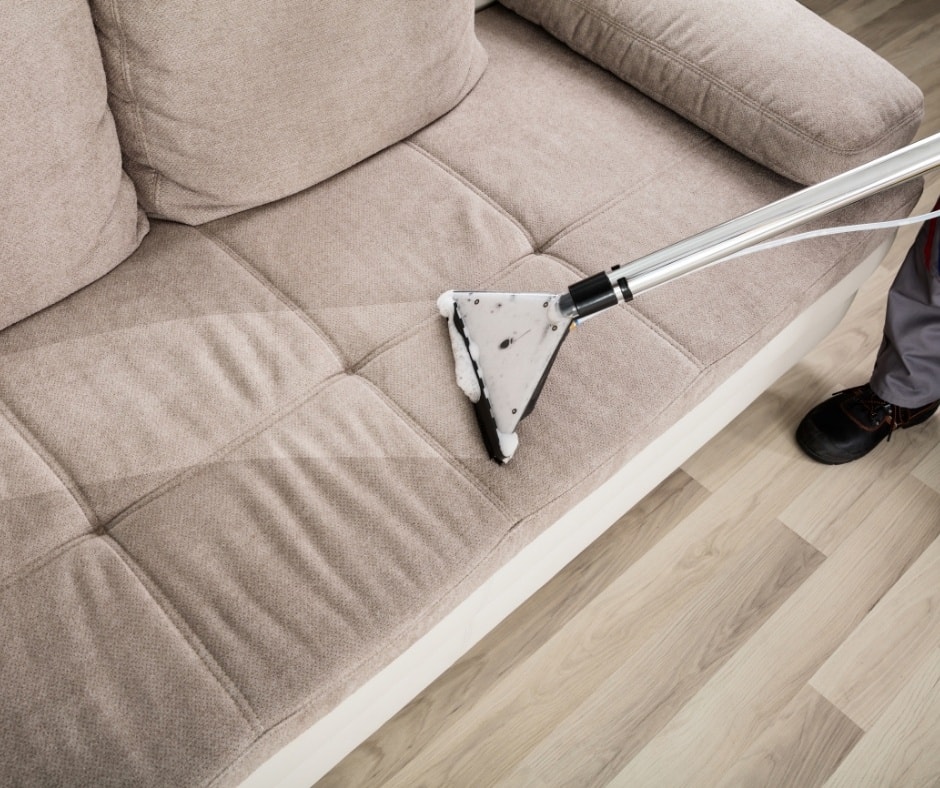 Using a vacuum, you can perform regular dry cleaning with a specially designed upholstery attachment. This should remove dust, crumbs, pet hairs, and other materials that are on the surface.
When a small spot appears, it's wise to reach for a damp cloth (preferably microfiber) right away. Another option is to use disposable wipes, like those from Tub O' Towels. It's important to treat the area immediately while the dirt is still on the surface. Once it seeps deeper into the material, it's more difficult to remove.
Before cleaning, make sure to check the sofa labels to see which products are safe to use. If your couch has a 'W' tag, you can clean it with cold water. If the covers are unremovable, you can treat them with the ForceField cleaning solution or any other water-based solvent. To remove stains, gently rub the soft-bristled brush on the area in a circular motion.
For 'S' or 'S-W' couches, use rubbing alcohol such as the Belle Chemical couch cleanser. Spray it on and blot the area with a sponge or a soft white cloth. Dry the area before polishing it with a bristled brush.
What is the best upholstery cleaner for microfiber?
The best product to clean a microfiber couch is the ForceField cleanser. It can immediately remove dirt while increasing its ability to repel future stains. It's very versatile too, as you can use it to tidy up clothes, carpets, rugs, and other furniture.
Will rubbing alcohol ruin microfiber?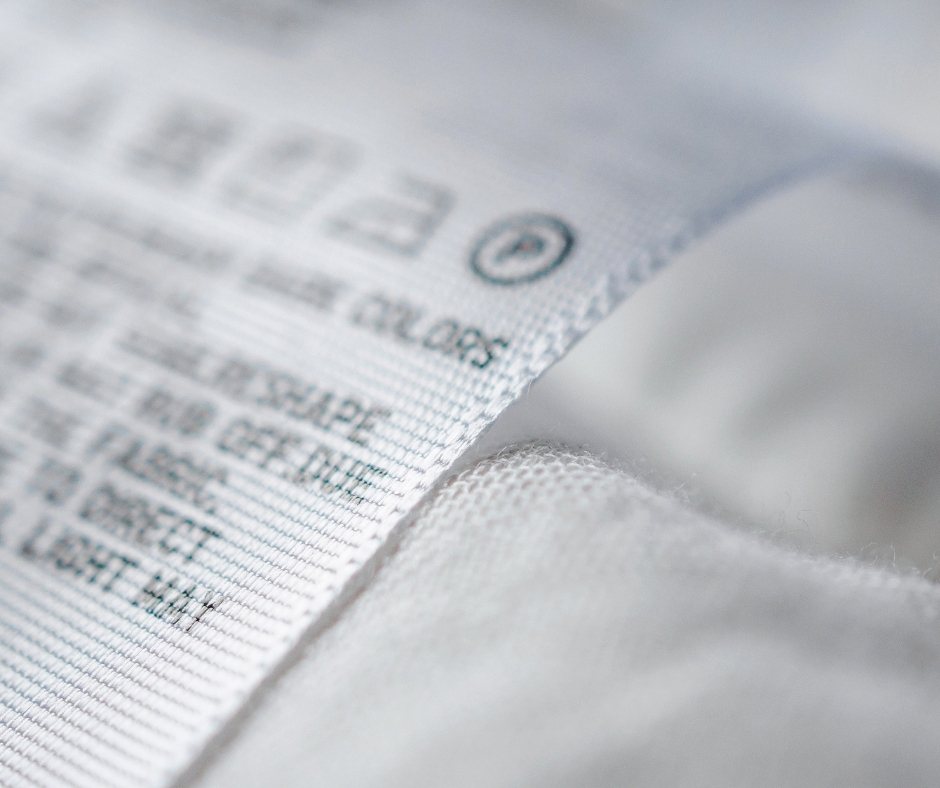 Only if it's a 'W' couch, which means it should only be cleaned with a water-based solvent. However, if your sofa has an 'S' or 'S-W' tag, you can safely treat it with rubbing alcohol.
Conclusion
Your best option for removing gunk and grime on your microfiber couch is the ForceField cleaning formulation. Not only does it lift smudges, but it leaves a layer that protects it from future staining.
Another popular option is Dr. Beasley's cleaner, which offers a nature-friendly way of cleaning your microfiber couch. While it only comes in a small bottle (4 oz. compared to ForceField's 22 oz.), it is biodegradable. Add to that, it's best for couches made with either Dinamica or Ultrasuede.