The best commercial dehumidifiers work quickly and efficiently to lower the humidity of a space from 90-100% to 40-50%. Instead of living with a stuffy room, you'll be able to set your dehumidifier up and make your air easier to breathe.
Dehumidifiers also work to keep mold from growing in your home. By keeping humidity low, dehumidifiers like the BlueDri BD-76 make it impossible for mold to grow. This will keep your home feeling fresh, while also helping keep your space clean.
After comparing all the commercial dehumidifiers on the market, we've made this list with our top 5 choices. Each one of them excels in a different area, so be sure to check out the 'Best for' section for a more detailed product breakdown!
In This Article We'll Discuss
5 Best Commercial Dehumidifiers
---
5 Best Commercial Dehumidifiers
---
Best Overall
Product Details:
Stores 150 pints of water
Works well in higher temperatures
Hour timer
Can run for days
Digital panel
Temperature regulators and sensors
Anti-mold technology: 1-year warranty
5-year housing warranty
19 L x 20 W x 32 H inches.
81 lbs
The BlueDri Bd-76 model can store up to 150 pints of water. This will let you run the dehumidifier for days at a time without needing to change it. Most dehumidifiers can only store 70 pints of water, which is why this is our top choice.
This product is perfect for humid climates, and works efficiently at 90 degrees Fahrenheit. It comes with an automatic water pump, compact electrical control with auto start, and a digital panel. So, you can easily control your humidifier and choose when you'd like it to turn on.
The Hour Counter feature will let you set the humidifier to work for a set number of hours. This is great for overnight use and will allow you to wake up to fresh, clean air. You can also program the built-in temperature sensor to start the dehumidifier when the air gets too warm.
Since this is both a commercial and an industrial air dehumidifier, it can withstand the toughest environments. For example, you can use it in dusty construction sites and even flooded areas. Regardless of the conditions, the dehumidifier will continue to work!
The BlueDri Bd-76 works great in areas with water damage. From dark basements to dingy attics, it will help regulate the air and remove dampness. In the long-run, it will also help prevent mold.
The product has roto-mold (anti-mold) technology that has a 1-year warranty. This brand also offers a 5-year housing warranty. It measures 19 L x 20 W x 32 H inches and weighs 81 lbs.
---
Best for Low Energy
Product Details:
Stores 50-pints
Full-warranty
Grip-handle and wheels
White design
Washable air filters
Anti-spill guards
Continuous draining connectors
24-hour energy saving mode
Auto-restart
Hourly timer
12.4 L x 15.75 W x 25.4 H inches
42.9 lbs
The Honeywell Energy Star stores 50-pints of water. This medium size dehumidifier will run for about a day before you need to change it. It will remove moisture in the air automatically, making your furniture and walls feel less damp. Honeywell is a top brand in dehumidifiers and offers a full warranty.
This product removes moisture while using little energy. This can save you money in the long-run on your electricity bill. If you plan to use this dehumidifier for a long period of time, the energy savings will more than pay for the product.
It has a sleek white design with a grip handle on the top, so you can pick up the dehumidifier and move it around. There are also anti-spill tank guards that make it easy to empty your dehumidifier. Alternatively, you can connect the continuous drain outlet for autonomous drainage.
Honeywell dehumidifiers also come with an air filter that catches and removes dust. Also, you can remove this and wash it under the sink to clean the filter. Honeywell promises in their warranty that you'll never have to replace the filter on your dehumidifier.
The personalization features allow you to choose how the machine operates. You can select from set hourly periods, low temperature operation, and auto-restart. You'll also be able to use the 24-hour energy saving mode, which saves even more energy while it works.
The product only weighs 42.9 lbs, so it's lightweight. It's also 12.4 L x 15.75 W x 25.4 H inches, which is relatively small.
---
Best for Tight Spaces
Product Details:
11.81 L x 17.72 W x 11.81 W inches
Holds 55 pints
Works in areas up to 1,300 sq. ft.
Defrost cycle
Internal corrosion protection
5-year warranty
Remote control
This compact dehumidifier measures only 11.81 L x 17.72 W x 11.81 W inches. This small machine is perfect for tight spaces like basements or crawl spaces. It can remove 55 pints of water per day in a space of up to 1,300 sq. ft.
In addition, you can use this machine to defrost areas. If your cables freeze at low temperatures, then you can run a defrost cycle to get rid of any built-up frost. You can also set the machine to detect mode, which will monitor the temperature and start this cycle if temperatures get too low.
The product also has internal corrosion protection. This is an advanced internal device which minimizes corrosion, which will help your product last longer. If there is leakage, this feature will help regulate the problem and keep your device working. This significantly extends the life of the dehumidifier.
The optional remote-control feature allows you to change the machine's functions from a distance. This is great for crawl spaces because you can leave the machine deep in the area and never need to touch it directly again. Energy Star has listed this product, which means it scores well for energy saving features.
With ALORAIR, you'll get a 5-year warranty. This includes support from the ALORAIR team by phone, chat, or email if anything goes wrong.
---
Best with Pump
Product Details:
Stores 70 pints of water
Makes 48 dB of noise
Saves 30% more energy
Has a 24-hour cycle
Auto drainage option
LED screen displays
30-day money back guarantee
1-year warranty
14.88 L x 10.47 W x 24.2 H inches
43 lbs
This product stores up to 70 pints of water, so you can leave it for over 24 hours without needing to change it. This makes it perfect for use in your home, basement, or bathroom. You'll be able to use it in any area up to 5,000 sq. ft., including very wet or damp spaces.
The Shinco Dehumidifier is incredibly quiet. When working at full power, it only emits 48 dBs 50 dBs is the sound of a normal conversation, meaning you'll barely notice it while it works.
Energy Star lists the product, which means that it won't consume a lot of energy while it's working. On average, products with Energy Star certification will save 30% more energy than typical products.
This dehumidifier is also easy to use. You can let it run on 24-hour cycles, and it will only stop when the tank is full. If you don't want to drain your dehumidifier, you can connect a continuous drainage pipe. This pipe comes with the product and is easy to install.
In addition, there's a 'Quick Clothes Dry' setting which will also help dry your clothes. This is great if your other appliances aren't working, or if it's not sunny outside. The LED screen will show you the current humidity levels in your room. You can also use it to set targets for the machine, so you can have your room exactly as you want it.
Every Shinco product has a 30-day money back scheme and a 1-year warranty. They also offer lifetime support and will get back to you within 24 hours when you have an issue. The product is 14.88 L x 10.47 W x 24.2 H inches and weighs 43 lbs.
---
Best for Large Spaces
Product Details:
Stores 196 pints of water
Can remove 90 pints of water per day
Covers 2,600 Sq. Ft.
Built in pump extractor
23.2 L x 15.2 W x 17.7 H inches
58 dBs
Set a target humidity
5-year warranty
24/7 tech support
This dehumidifier is great for huge spaces and can run for days at a time. It stores up to 198 pints of water and can remove up to 90 pints of water from the air every single day. This product will decrease the humidity in your spaces to 45-55%.
The product works in spaces of up to 2,600 sq. ft. Therefore, we recommend it if you're going to be working in a large space for an extended period of time.
The pressure pump will let you drain this product anywhere. This built-in pump is 14.7 inches, meaning you can feed it out a window and it will drain in seconds. The entire product measures 23.2 L x 15.2 W x 17.7 H inches.
At peak function, it will emit 58 dBs. This is only slightly louder than a normal conversation, so you'll hardly notice it while it works. You can also purchase a remote control, so you can change the intensity of the dehumidifier from anywhere in your house. Please note that this is a separate purchase.
To use this dehumidifier, plug it in, set a target humidity, and it'll start running. Once it reaches your target, it will shut off. The auto restart function will then start when needed to maintain the target humidity.
This product comes with a 5-year warranty that also includes 24/7 tech support by email and voice chat.
---
Buying Guide
---
How to pick the best commercial dehumidifier for you
When selecting the best commercial dehumidifier for you, it's important to consider two main things: location and how often you plan to use it.
Each of the dehumidifiers on this list covers distinct areas. If you're searching for something to put into a crawl space, you'll need a smaller dehumidifier with a large tank. It's also useful to have a remote control if your dehumidifier will be somewhere that's hard to reach.
Alternatively, if you're using these products in large rooms where you can change the tank easily, then size won't matter. In those scenarios, opt for a larger scale dehumidifier with an enormous tank, so you won't have to change it frequently.
How many pints should a dehumidifier hold?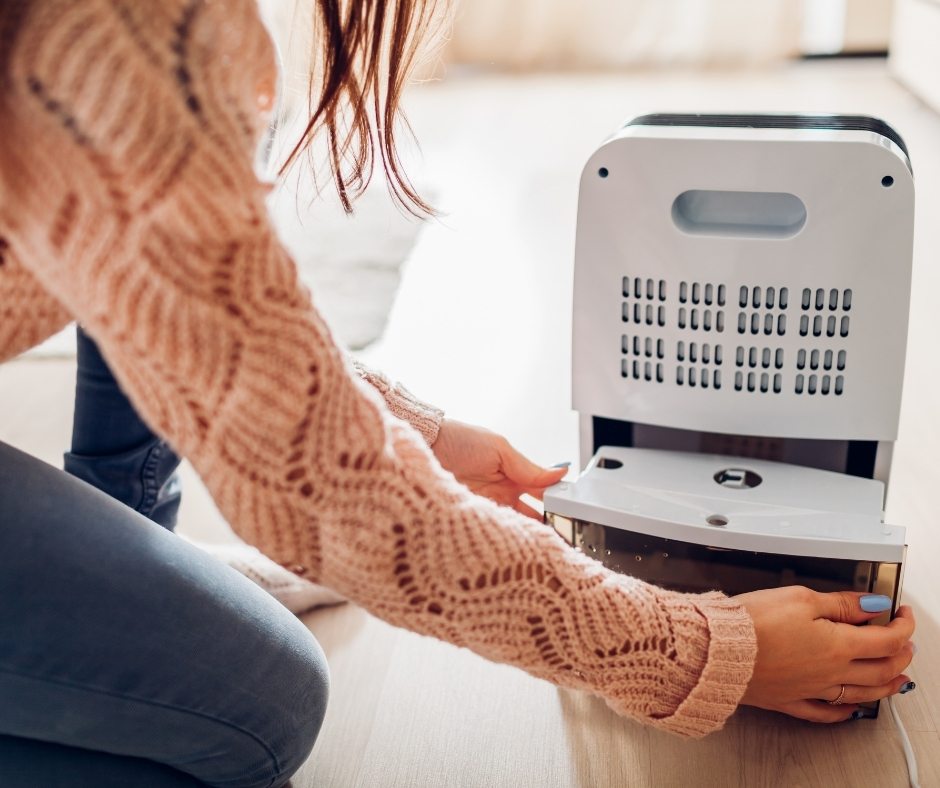 The answer to this question will depend on your needs. Some smaller tanks on the list can only store 55 pints. However, that's enough for around 24 hours of continual usage. Anything 55 pints or over should work for you.
Do all dehumidifiers work in every room in your house?
Yes! Dehumidifiers are built to work in enclosed spaces, regardless of if they're damp, wet, dry, or cold. No matter where you put these products in your house, they'll dehumidify your room.
What size dehumidifier should you buy?
The size you need will depend on where you want to use your dehumidifier.
If you're going to be using it in your home, like in a bedroom or bathroom, then you won't need a large humidifier. A humidifier that stores 70 pints, or even slightly less, will still run for 24 hours.
If it's somewhere accessible, like your bedroom, you'll also be able to empty it without much effort. So, a smaller storage tank is completely fine because you can drain it when necessary.
However, if you're using the dehumidifier in a huge area or somewhere hard to access, then you may want a larger tank. That way, you can run the dehumidifier for days at a time without needing to touch the tank. This is especially helpful in tight spaces because you can turn the dehumidifier on and forget about it.
Conclusion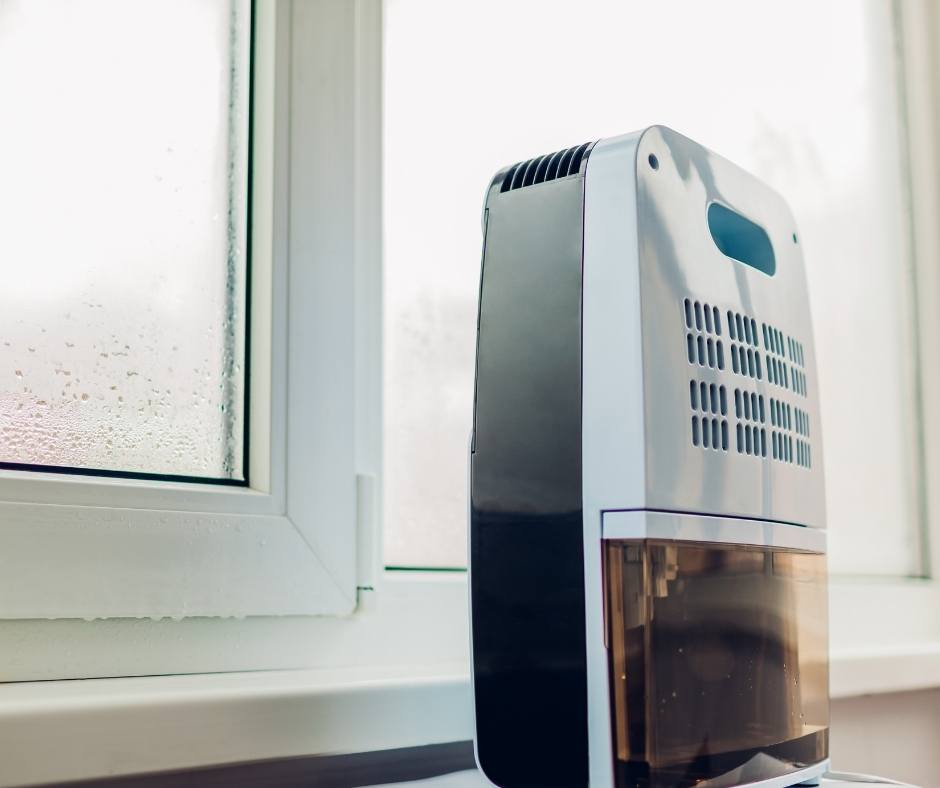 This list includes the five best commercial dehumidifiers you can find. From dehumidifiers for huge spaces, to those that fit in crawl spaces, you'll be able to find the perfect product for you. We've included a range of sizes and key features, meaning there's sure to be something you'll love.
If we were to pick just one commercial dehumidifier on this list, you can't go wrong with the BlueDri DB-76. With 150 liters of storage, you'll be able to set this dehumidifier up and forget it. It'll work in the background, making sure your room is always exactly how you like it.