This list contains the 5 best ceiling fan remotes on the market. From cheaper options to distinct design features, we've got it all. Take a look at the buying guide to figure out exactly what you need before purchasing. From there, you'll be ready to browse our list to find the best ceiling fan remote for you!
In This Article We'll Discuss
5 Best Ceiling Fan Remotes
---
5 Best Ceiling Fan Remotes
---
Best Overall With Smart Controls
Product Details:
Works with 98% of fans
Color-coded wires for easy installation
Timer settings
Speed settings
Light on/off setting
Uses 2.4G network
Lifetime warranty
This product from Ostrich will let you easily control your fan from anywhere in the room. All you need is two AA batteries! This product works with 98% of regular ceiling fans, like Harbor Breeze and Hampton Bay fans.
All the wires in the product are color-coded, so installation is easy. Just take down your fan, work the wires in, and reattach the fan. However, some 'slim' fans might not have enough space to hide the remote receiver wires.
There are four buttons on the controller: three that let you control the speed and one off button. Also, you can change the timer settings for 1 hour, 2 hours, 3 hours, 8 hours, or more. There's also a button that turns the light on and off, but it doesn't have a dimmer.
When setting up your remote, use the pull chains to turn the light on and the speed as high as it goes. Then, the remote will sync and allow you to change the settings with the tap of a button.
If you don't have a physical remote, you can also download a fan app on your mobile device and use that as the remote. Ostrich suggests that you stick to a 2.4G network. Avoid 5G or 5.8G networks as these may not connect to the app.
There's a lifetime warranty on the product. Therefore, if you're not 100% satisfied, you should get in contact with them and ask for a refund or exchange.
---
Most Affordable
Product Details:
Measures 2.99 L x 2.07 W x 1 H inches.
Works with most fans
Time control
Light control
Speed control
12-month warranty
30-day full refund
This product works with the vast majority of ceiling fans. It only takes a few minutes to convert your traditional fan into one that works with this remote. However, you should note that the receiver doesn't have a reverse function. So, if you want the fan to go in reverse, you'll need to change it manually.
The product is very small, meaning it doesn't need much room inside the fan. It measures 2.99 L x 2.07 W x 1 H inches. This can easily fit into most fans, so set-up is easy. In addition, there's no time delay in the receiver, so your fan will change as soon as you hit the button.
There's a 3-in-1 multi-kit in the controller that includes several different buttons. Three to control the speeds and one off button. Also, there are four that control the 1-, 2-, 4- or 8-hour timers, as well as an on/off control for the light. You can start by turning the fan on to its max speed use the chains, then you can use the remote from then onwards.
There is a 12-month warranty on the product and you can get a full refund within 30 days of your date of purchase.
---
Best With Timer
Product Details:
Easy to install
Works with most fans
Timer mode
Light and speed control
Great remote signal
This universal remote will control almost every fan out there. You won't ever have to get up to turn the fan off again. With the timing mode, you can choose how long to leave the fan on for, so you can sleep knowing that it will turn off when you want it to.
The remote also has great signal. In fact, you don't even have to be in the room to adjust the fan's speed, light and timer settings.
Also, this product only has 5 main wires that go into the fan, so it's easy to set up. Just loosen the fan, slide it down, reveal the wires, and add the new ones. If you're uncertain, please contact an electrician to do this for you. Make sure you turn the power off while you connect your fan to the mains.
---
Best Simple Controls
Product Details:
5 buttons
Glow in the dark light button
Can dim lights
240W receiver
This simple design only has 5 buttons: high, medium, low, off, and light on/off. This simple design will make sure you can quickly set the fan to the settings you want. The product will work with most fans, especially more known brands. Also, it's best with down rod style fans, not with hugger-style fans.
The light button also has a dimming function, which can help you set the right ambiance in your home. The remote also glows in the dark, so it's easy to find at night.
The receiver is 240W, which is beyond its needed carrying power capacity. This will greatly extend the life of the receiver, so you won't need to replace it any time soon.
When ordering this product, you get 1 control, 1 receiver, 1 wall mount holder, 1 user guide, 6 wire nuts, 2 screws.
---
Best Small Size Control Box
Product Details:
Measures 3.88 L x 2.05 W x 0.95 inches
5 button design
Glow in the dark light button
Can dim light
This receiver box measures just 3.88 L x 2.05 W x 0.95 H inches, so it's the smallest on the list. It will fit in most fans, so set- up will be very simple.
The product has four buttons for fan speeds and one for light. The light button is on/off, but you can also hold it down to dim the lights. The green button is glow in the dark, which means you can find the remote in the night if you need it.
---
Buying Guide
---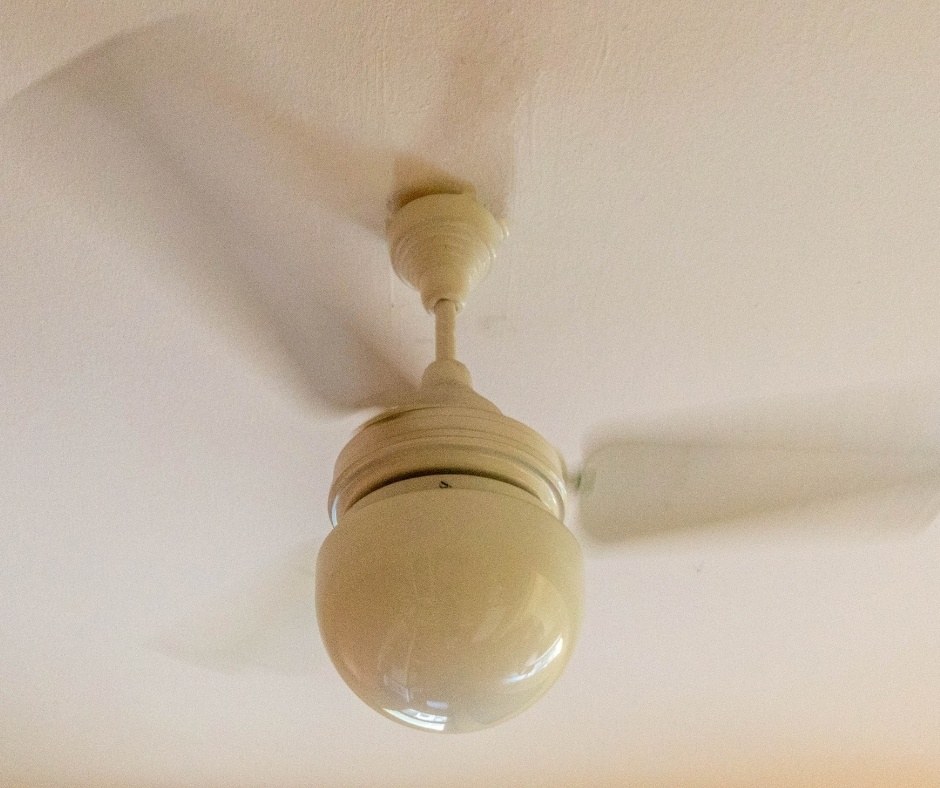 When buying a remote control for your fan, there are a few things to consider: size of the receiver, the button capability, and the cost.
Size
No matter how great a remote is, it won't work if the receiver doesn't fit in your fan. So, that's the first thing you consider before you buy a remote control. Be sure to check the measurements and make note of them.
Once you write them down, check the fan itself. If you still have the manual, there will be measurements inside. Figure out if you can actually fit the receiver inside the fan casing. Most of the time there will be room as the receivers are very small.
However, some fans don't have enough space inside. Also, some fans won't let you remove the outer casing. If that's the case, there will be no way of wiring the receiver into the product.
Buttons
Once you've worked out if the receiver can fit into the fan, take a look at the remote's buttons. Some designs are very simple. For example, two designs on this list only have 5 buttons, so there are limits to the functions you can use. These mostly include turning the fan on and off and selecting speeds.
However, some remotes have many more buttons. They may include timers that let you select a period of time to keep the fan on for. If you're looking for a range of features, make sure to opt for a remote with more functions.
Cost
Finally, it's time to consider the cost. Some ceiling fan remotes will be more expensive, but that's also because they also offer more features.
When you're buying, be sure to work out exactly what you want. You can then select a price range accordingly.
Conclusion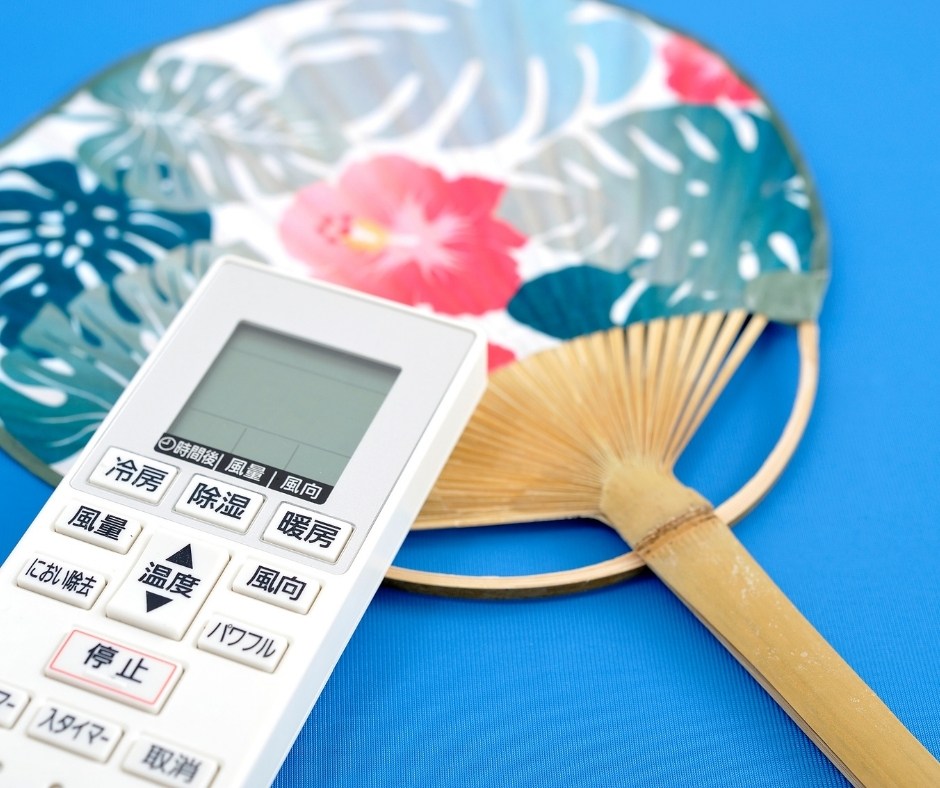 Make sure to look at the buying guide so you can decide which ceiling fan remote will be the best for you. Think about space, button capability, and cost before choosing one. Take a look at our list of remotes and find the best ceiling fan remote for your home!