Ceiling fans are great on hot summer days. They're not as harmful to the environment as air conditioners are and they add a rustic touch to the room. This is especially true if the ceiling fans are decorative.
But, there is one problem: these fans accumulate a lot of dust over time, especially if you use them regularly. The accumulated will make your fans look bad and it can impede their performance. The blades will turn much slower, negatively affecting the cooling effects of the fan.
With the help of these 4 best ceiling fan dusters, you can easily clean up the blades and ensure your fans are as effective as possible.
In This Article We'll Discuss
4 Best Ceiling Fan Dusters
---
4 Best Ceiling Fan Dusters
---
Best Overall
Product Details:
3 dusting attachments
Telescopic pole
Easily washable
The best in class and everyone's best friend!
This top-tier ceiling fan duster kit will help you to easily dust any ceiling fan blade. With a telescopic pole that can go from 5 feet to 12 feet within seconds, this duster can reach ceiling fans in rooms with very high ceilings.
There are also many options available for larger spaces. In fact, the maximum reach of the longest duster is 30 feet. Also, the kit comes with extra extensions like a cobweb cleaner, which will be particularly useful against those pesky cobwebs!
If you're tired of washing the duster after using it, this product will be a great time-saver. It has removable microfiber attachments so it's incredibly easy to clean. That will give you more time to focus on the other tasks at hand.
Your new duster does more than dust your fan. You can also use the microfiber cleaning pad to dust other surfaces around your home. For example, you can use it on bookshelves, bookcases, pianos, and ceiling fixtures.
The hinge tip of the duster features a 180-degree tip that can take on multiple attachments. For storage, the duster comes with a hook that allows you to hang it on any surface.
---
Most versatile pack
Product Details:
Flexible design
Hand-packaged
Reusable
The jack-of-all-trades for every nook and cranny!
If you have hard-to-reach places in your home, the EVERSPROUT Duster is exactly what you need. These flexible cleaning tools help you reach any nook and cranny of your home with ease. Its versatility will help keep your home dust-free.
It comes with three attachments including a cobweb duster, a feather duster, and a ceiling fan duster. The variety of dusters in the pack means that it's versatile. So, you can also clean a wide range of furniture.
These attachments will allow you to clean every corner of your home, from narrow spaces to ceiling corners. The telescopic tubes (sold separately) will help you reach those hard-to-clean spots with ease.
Also, they're made with microfiber material with static currents that help to attract dust. This means that you can clean up your office or home space much faster. And, you won't have to worry about any sticky residue being left behind.
Rinse your dusters in cold water, and hang them to dry. Restore their vibrancy (and extend their longevity) by repeating the process once a month.
---
Best for Extra Ceiling Fans With Extension Pole
Product Details:
Color: Blue, black
Material: Microfiber
Bendable design
The higher, the better! This product offers the extra reach you need to clean that hard-to-reach spot on the ceiling.
This duster has an extendable pole that grows from 7 to 26 feet. So, it reaches all the places that other dusters can't. It's great for reaching high places and ceiling fans and it will clean your home in less time. Plus, with a bendable head, you can clean wherever you want. This duster makes it easier than ever to keep your home dust-free.
The microfiber duster is made from electrostatic materials and picks up dust better than any feather duster ever could. That's because the material has a positive charge, which attracts more dust and dust bunnies than other alternatives.
You can also take the duster apart for cleaning. Rinse it under the sink and let it air dry. You'll be able to use it again in no time.
High-quality aluminum makes this duster's pole very lightweight. So, you can clean your ceiling fan without breaking a sweat.
---
Most affordable
Product Details:
Color: Yellow
Extendable handle
Durable soft-brush hair
The most affordable, but effective option!
This duster has 'Dust Lock' adhesive technology that traps dust and allergens. It's the perfect tool for cleaning high places with minimal effort and maximum reach. Also, it has a pole that can extend from 27 to 47 inches, making it ideal for dusting hard-to-reach corners or your ceiling fans.
The handle is lightweight and made of durable material, so you can use it for hours without getting tired.
---
Buying Guide
---
Should You Use A Dusting Spray On A Fan Duster?
Air dusting sprays use pressurized air that blows dust away and cleans surfaces. They're popular alternatives to fan dusters. However, it's not clear if they're more effective than fan dusters.
Some dusting sprays don't use canned air. Instead, they use a variety of refrigerants or propellants. And, these chemicals can have negative effects on your health if you inhale too much of them. Dusting sprays are also inconvenient because your arms have to be long enough to reach the fans. Otherwise, you might have to use a ladder or a chair, which can be dangerous.
While dusting sprays are often more convenient to use than fan dusters, they don't provide the same thorough cleaning that a duster can. With an extendable handle that will allow you to reach higher spots with ease, a duster is the better choice for general cleaning. But, it might require a little more effort.
Is There A Way To Get Ceiling Fans To Stop Accumulating Dust?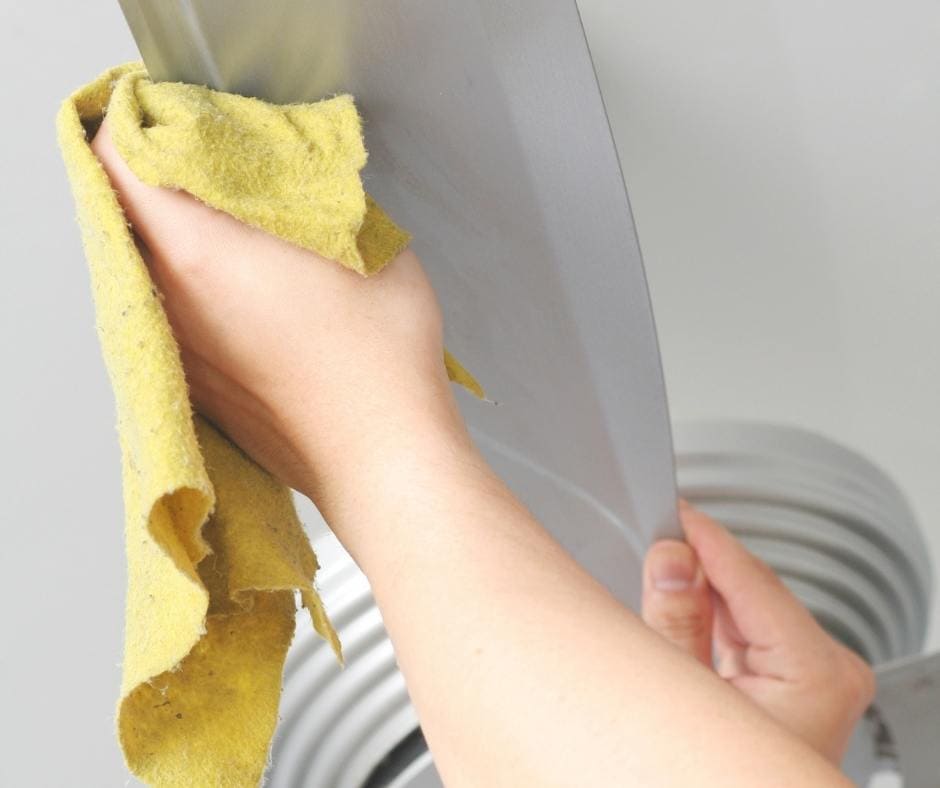 One of the best ways to prevent dust build-ups is to use furniture polish. It creates a slippery surface that prevents the dust from gathering on the blades.
Alternatively, you could try buying dust-repellent sprays. You can find them at any local store or on Amazon. Or, you could make your own spray.
It's simple to make: fill a spray bottle with four parts water and one part fabric softener. Then, screw on the pump dispenser top, shake well to dissolve the fabric softener, and spray!
This product will eliminate dust accumulation on ceiling fans.
What is The Longest-Reaching Ceiling Fan Duster?
The DocaPole Dusting Kit is the longest-reaching ceiling fan duster. It will help you reach high corners as well as ceiling fans that are completely out of reach. You can extend it to 30 feet, allowing you to clean even the highest fans without the need for a ladder or a chair.
Can You Use a Regular Duster for Ceiling Fans?
While any duster will clean your ceiling fan, regular dusters are inefficient and poorly equipped for the job. You'll want to make sure that you have a duster with a handle long enough to reach all the bits of dust on the ceiling fan. And, you'll want to make sure your duster is made with microfiber — a material known for attracting dust — not cotton or wool.
What Are the Best Ceiling Fan Dusters Made Of?
For the main part of the dusters, microfiber is probably the best choice. That's because it contains positive static charges, so it attracts dust more effectively. For the handle, aluminum is a clear winner because this material is incredibly durable and lightweight.
Conclusion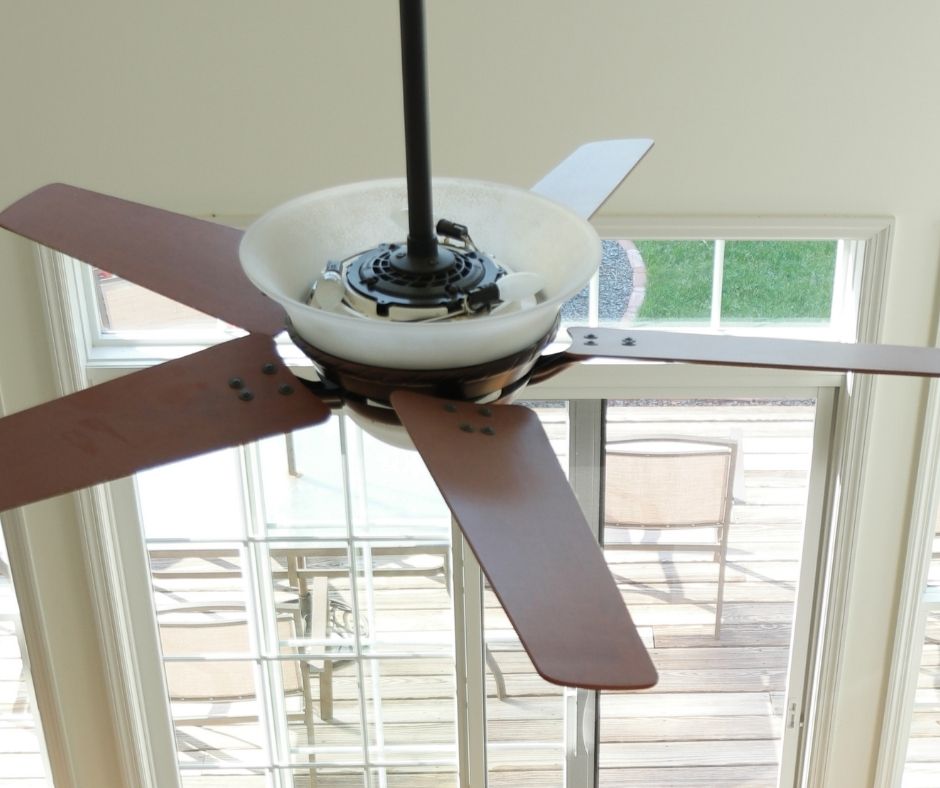 When dust accumulates on your ceiling fan, it can reduce the airflow of the fan. This can lead to inefficient cooling in the home which could increase your electricity bill. However, with a high-quality ceiling fan duster, you can sweep away dust without having to hire a professional. The best dusters have an extendable handle that will reach all types of fans and are made from microfiber, which is effective at capturing dust. If you're looking to buy the best ceiling fan dusters, the four choices are all great options.
If you have to pick just one, DocaPole Dusting Kit is our top choice. It's versatile and has a smart design. This kit offers everything you need to tackle ceiling fans and other pieces of furniture.