We're big advocates of buying quality furniture pieces, especially if they're going to last you more than a year or two. Many of the best furniture pieces we've tested over the years have come with cam locks to securely hold the pieces in place.
Cam locks are a type of fastener that secures cabinets together without affecting their appearance. Cam locks also make disassembling furniture much more straightforward, making them ideal for painting or moving your furniture between homes.
Here are the best cam lock fasteners for furniture in 2021.
In This Article We'll Discuss
5 Best Cam Lock Fasteners for Furniture
---
5 Best Cam Lock Fasteners for Furniture
Best Overall
Product Details:
Material: Zinc alloy
Useful For: Panel connection of panel furniture, office furniture, cabinets, and wardrobes.
Suitable For: 11mm plate thickness, 12mm plate thickness, 18mm plate thickness
Different sized cam fittings for all of your projects.
This selection of cam fittings from Hamineler can help you repair and construct furniture with ease. The package contains 75 various-sized cam fittings, so you can find something for your furniture no matter the size.
The cams are made from zinc alloy, which makes them ideal for indoor use. It is also corrosion-resistant, so it won't rust. This means you can use them in humid conditions like repairing bathroom cabinets or drawers.
This product comes in 3 different sizes, so you can use them with varying thicknesses of wood. This pack comes in handy because furniture does not come in uniform sizes. This way, you will always have a stock of different size cam fittings ready to go.
---
Another Good Pick
Product Details:
Material: Zinc alloy
Useful For: panel connection of panel furniture, office furniture, cabinets, and wardrobes
Suitable For: 11mm, 12mm, 18mm plate thickness
A bumper pack perfect for projects big and small.
This 75-piece set from Asamuyu is another excellent pick. Just like Hamineler's set, it comes in a pack of 75 (25 pieces each) that you can use with 11mm, 12mm, 18mm wood thicknesses. Buying multiple sizes means that you don't have to buy a pack for every project at home.
Asamuyu's cam system is made from zinc alloy, which is not only corrosion-resistant but durable too, ideal for indoor and outdoor use.
This product is a good choice even if you only need one fitting. The variety of sizes means that you will always have the right tools on hand whenever your next project arises.
---
Best Variety Pack
Product Details:
Material: Zinc alloy, nickel
Useful For: assembling jointing of board or wood planks, for closet, cabinet, drawer, and office furniture
Suitable For: Wide range of uses
Best for large pieces of furniture.
Discover the many DIY projects you can do with this 125-piece set from Hilitchi. This high-quality cam set is designed to fix joints of boards or wood planks for closets, cabinets, drawer and office furniture, cots, beds, cribs, and chairs. It features a classic design that is both durable and easy to use.
Made with a zinc alloy, this silver-colored metal is rust-resistant and looks elegant. The metal is strong and sturdy, so your furniture will last for years.
Every kit contains 10pcs dowel 40mm, 10pcs dowel 35mm, 10pcs dowel 32mm, 30pcs cam lock nuts, 30pcs alloy pre-inserted nuts, 5pcs M6 X 30mm flat head hex bolts, 5pcs M6 X 50mm flat head hex bolts, 5pcs M6 X 70mm flat head hex bolts, 10pcs M6 X12mm barrel nuts and 10pcs M6 X15mm barrel nuts
The best part about buying from Hilitchi is that they have a hassle-free return policy. If you're not 100% happy with your purchase, you can return it within 90 days for a full refund.
---
Best Heavy Duty
Product Details:
Material: Zinc alloy
Useful For: panel connection of panel furniture, office furniture, cabinets, and wardrobes
Heavy-duty projects demand heavy-duty security.
This rust-resistant heavy duty cam lock is just what you need for heavy-duty projects. It's strong and sturdy enough to keep your stuff secure but lightweight enough to move it from place to place without worrying about damage.
For big jobs, Belle and the Yank's cam lock is the best deal. Made from solid zinc alloy with a cross-slotted driver, it is built for heavy-duty use. It works well with Ikea furniture and is made in Germany. An excellent replacement for the original, it gets the job done.
A pack comes with 10 12mm x 10mm cam locks. This brute of a cam lock can withstand lots of use and is easy to assemble or disassemble. The heavy-duty feature of this product prevents the locks from failing even after years of repeated use.
---
Best with Pre-Inserted Lock
Product Details:
Material: Zinc alloy
Useful For: cabinet wardrobe drawer, furniture connector
Suitable For: 18/16 mm
This three in one fixture will make your life so much easier.
One of the benefits of cam lock fasteners is that they help make repairs easier for you. Fasteners with a pre-inserted lock will help you repair furniture quickly and efficiently.
Luokim's three-in-one cam lock is composed of a cam, fixing dowel, and lock for your projects. Made of durable zinc alloy, its combination of strength and corrosion resistance provides added durability to your furniture.
It is an ideal tool for DIY projects, such as building, assembling, and repairing various kinds of furniture.
---
Buying Guide
---
It can be challenging to choose the best cam lock for your project. Cam locks come in various sizes and materials, so it can be confusing to choose one for your project. Here are some tips on deciding which cam lock fasteners you need to buy.
Size
Cam locks come in a variety of sizes. Some of them are made for a specific type of thicknesses, so size is important.
Cam locks are usually installed using a pocket hole which means that they should fit inside without protruding. Before buying a cam lock, consider the thickness of the panels or wood that you are using for the cam lock to be installed and work correctly.
We recommend the 1/4″ size cam locks for most use cases. This size will fit the vast majority of cabinet doors, drawers, and other applications.
Material
Cam locks made from zinc alloy are the most common, but there are also other materials like stainless steel and aluminum alloy.
You need to consider the material because zinc alloy, for example, is rust-resistant. It can be used for indoor and outdoor furniture. On the other hand, Stainless steel is very rust-resistant and best used for outdoor furniture. At the same time, aluminum alloy is best for indoor use.
Budget
Budget is always an essential consideration because big projects will require multiple cam locks, which in turn can cause your budget to shrink.
Generally speaking, cam locks are affordable and cheaper than buying new furniture. But before buying the most inexpensive cam lock you can find, consider the material, the number of pieces in a pack, and where you're going to install the cam lock.
A cheap cam lock might be tempting but could corrode and end up costing you more in the long run.
Conclusion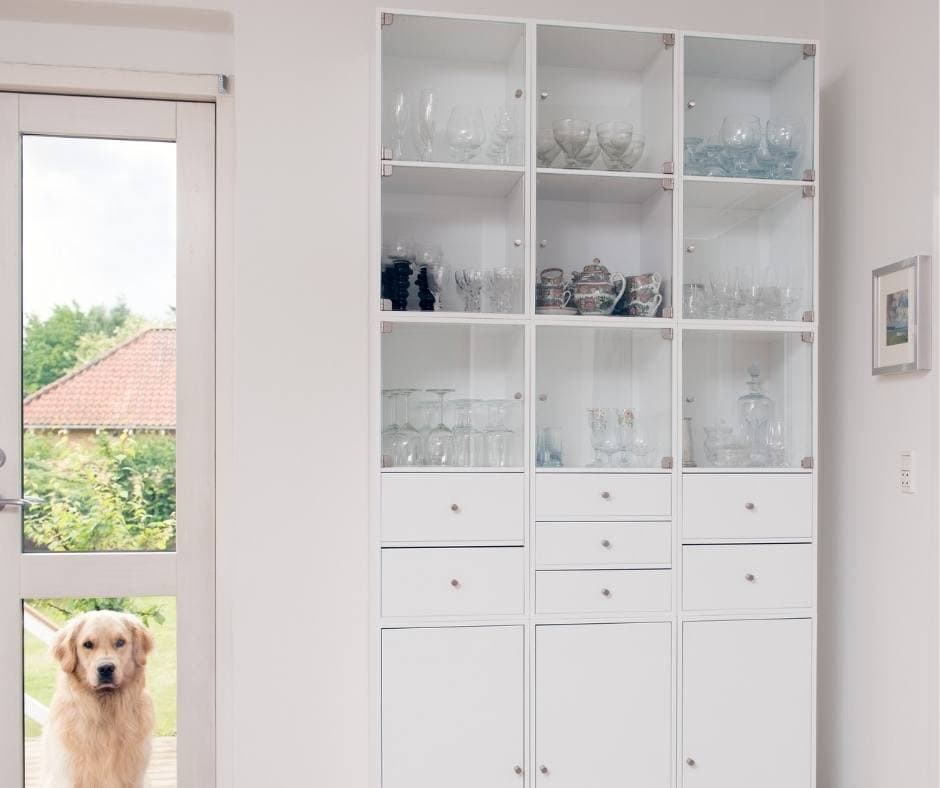 The best cam lock fastener for furniture can make any piece of furniture look good. It will secure the pieces together without affecting outward appearance giving you the sturdiness and durability you need for long-lasting reliability.