Whether you're looking for a new piece of furniture for your home or something for the big man in your life, you may be worried that your options are limited.
Well, we have good news for you. Plenty of brands are manufacturing big man recliners that boast impressive weight capacities – some as high as 500 pounds. If you're on the bigger side, there's no reason why you can't still enjoy the benefits of a recliner by picking one of the heavy duty options we've been taking a look at over the past few weeks.
The Lane Home Furnishings Wallsaver recliner is our top pick, with a whopping 500-pound capacity and incredible levels of comfort. Have difficulty standing? The Lofton Power Lift Assist Recliner could be the one for you, complete with a convenient lift function to help you to your feet.
In This Article We'll Discuss
8 Best Big Man Recliners for Large Men
---
8 Best Big Man Recliners for Large Men
---
Best Overall Recliner for a Big Man
Product Details:
Materials: Wood
Colors: Blue, Cafe, Chocolate, Lark, Walnut, Charcoal, Gladiator Charcoal and Wine
Dimensions: 40 x 44 x 48 inches
Weight Capacity: 500 lbs
The Lane Wallsaver recliner is the best big man recliner for your money.
The winner of our best overall recliner for a big man is this durable, high-quality recliner from one of the best-known brands in the game.
The wonderful recliner from Lane comes complete with a 7-gauge steel mechanism, which offers incredible durability. The solid hardwood frame and mortise and tenon joint means that this recliner is truly built to last. These features make it the perfect piece of furniture for big and tall men.
One thing customers love about Lane furniture is that they are made right here in the USA. Lane also focuses heavily on the technology they use in their recliners. This allows them to lead the industry when it comes to providing some of the best features, which most offer brands simply cannot compete with.
As well as being a great choice for big guys, the wall saver recliner boasts a ton of space-saving features, making it a great choice for a living room with limited space. Despite this, the extended recliner extends to 79 inches – the same as a king-size bed.
The Lane recliner chair is upholstered with durable yet comfortable suede to finish everything off, making maintenance a breeze. When it comes to comfort, it offers Lane's C3 Pocket Coil cushioning system and comfort cradle seating for enhanced comfort.
If you're short on time, go for the Lane wallsaver. You won't regret it.
---
Best Overall Recliner for a Big Man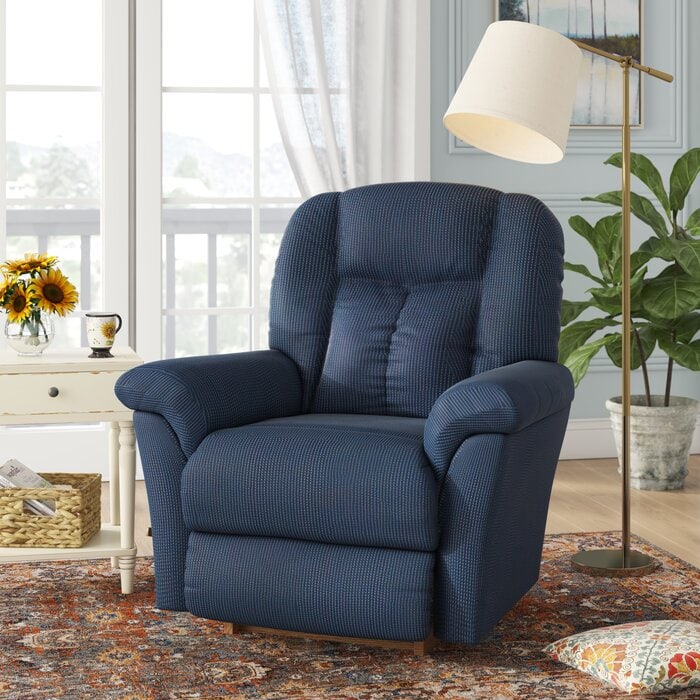 Product Details:
Materials: 100% Polyester, Synthetic Fiber
Colors: Frank Cream Polyester, -Sun Dance Charcoal Polyester, Frank Coffee Polyester, Frank Sage Polyester, Sun Dance Vermillion Polyester, Frank Burgundy Polyester, Frank Flannel Polyester, i-Sun Dance Chocolate Polyester, I-Sun Dance Silt Polyester, and I-Sun Dance Sable Polyester
Dimensions:
Overall 42″ H x 40″ W x 38.5″ D
Seat 20″ H x 21.5″ W x 20″ D
Weight Capacity: 300 lbs
Check out this recliner from La-Z-boy, one of the most popular and recognizable brands in the furniture industry.
The Jasper is one of the more generously sized recliners we have tested. For that reason, it is a great piece of furniture for big and tall guys. It comes complete with plush, pillowy armrests and an overstuffed back cushion for unbeatable levels of comfort. It also comes with a comfortable leg rest, which almost feels as if you are laying on a cozy bed when fully reclined.
Not only does the Jasper recline, but it also rocks too. Rocking is a great way to relax into a comfortable slumber after a long day in the office. It's also great for new parents as the rocking motion can lull your newborn into a restful sleep. The polyester upholstery is both soft and easy to maintain – spills or stains can easily be taken care of with a damp cloth.
La-z-boy offers the Jasper in a range of colors, meaning you can find something easy to work with your existing room design or aesthetic. We also found the recliner very easy to assemble, ideal for those who are not skilled with DIY.
Given its generous sizing, make sure you measure your room carefully before you buy to ensure it will fit in your living room or home. Spend some time to measure your space carefully to avoid any last-minute surprises.
---
Best Lane Rocker Recliner For a Big Man
Product Details:
Materials: Wood
Colors: Charcoal, Chocolate, Iron, Mocha, Taupe, and Tobacco
Dimensions: 41 x 37 x 43 inches
Weight Capacity: 500 lbs
If you're looking for something a little more than your standard recliner, check out the Alecio, which comes with a rocking feature for increased comfort.
If you're a new parent or just looking for an easier way to relax into sleep at night, a rocker recliner is an ideal choice. The recliner's rocking motion is incredibly comforting and can help to create a comfortable night's sleep. Even better is that the Alecio is a powered recliner, making relaxing as easy as the push of a button.
With its enhanced capacity of 500 pounds, this rocker is ideal for big and tall guys. It can offer such a generous weight capacity because of its superior construction, using high-quality materials in the frame and upholstery.
Despite being durable, the polyester covering is incredibly soft, making it comfortable to use and effortless to maintain.
The Alecio also boasts Lane's 'zero gravity' feature, which takes the weight off your head, neck, and torso to make you feel as if you are floating in space. As with other Lane furniture pieces, it also offers C3 Pocket Coil and Comfort Cradle Seating for additional comfort.
Fans of the Alecio praise the chair for its support, specifically around the back and neck. For that reason, it would make an excellent choice for big and tall users who suffer from back pain.
---
Best Catnapper Recliner for a Big Man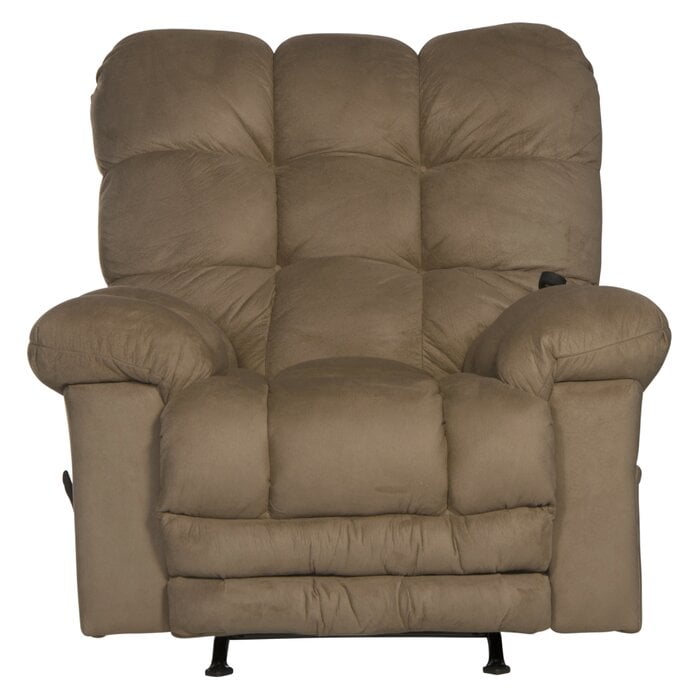 Product Details:
Materials: 100% Polyester, Metal, Foam, Synthetic Fiber, Plastic, Metal
Colors: Saddle, Merlot, Sage, Hazelnut and Mossy Oak New Breakup
Dimensions: Overall 46″ H x 48″ W x 44″ D
Seat 20″ H x 22″ W x 20″ D
Weight Capacity: 250 lbs
Looking for a comfortable recliner to sneak in an afternoon nap? We have you covered.
The Magnum from Catnapper is an excellent choice for big and tall men who enjoy a mid-afternoon nap. Not only does it come from one of the biggest and best brands in the industry, but it is incredibly comfortable to boot.
The Magnum is ideal for big and tall guys due to its large seat, extended footrest, and tall back. The seat itself features individual coils covered in plush foam, which are then topped in memory foam for incredible levels of comfort. This is one of the features Catnapper is most known for, and many customers compare the feeling of sitting on a catnapper recliner to that of a high-quality mattress.
This catnapper recliner comes with the brand's famous omega reclining mechanism for a silent recline. The mechanism itself is built from durable steel, which guarantees your big man recliner will stand the test of time.
One of the best features of the Catnapper recliner is its soothing heat and massage functions. When you're ready to dial up the comfort and relax into a peaceful slumber, simply switch these modes on as you switch off.
One thing we love about Catnapper is that they are family owned and manufactured here in the United States. Their factories create jobs for over 1,500 Americans, creating some of the highest quality recliners your money can buy.
---
Best Ashley Furniture Big Man Recliner
Product Details:
Materials: Metal
Colors: Black and Saddle
Dimensions: 40 x 35 x 42.63 inches
Weight Capacity: 300 lbs
Ashley Furniture raises the bar with this gorgeous power lift recliner.
If you struggle with mobility, a lift recliner chair is an ideal solution to give you back some of your independence. Lift recliners help you stand up with ease, without adding pressure to your knees or back.
The Yandel Power lift recliner belongs to Ashley Furniture's signature range, which is home to their most iconic pieces of furniture. It comes complete with a durable and comfortable frame, which means this recliner will stand the test of time.
While the Yandel comes with a lower weight capacity than some of the other big man recliners on the list, 300 pounds is more than enough to accommodate most users.
When it comes to design, the recliner is stunning and will work with most home decor choices. It comes in both black and brown, it adds a touch of class to any living room or bedroom thanks to its timeless design. The material also features an anti-slip coating, a vital feature in lift recliners, which prevents the user from slipping from the chair.
Some of the extra features include a wired remote for convenience and complete control over your seating position and a movable footrest to take the weight off your legs and feet. It also comes with spacious side pockets to hold your books and electronic devices, ensuring everything is to hand when you need it.
---
Best Oversized Wide Recliner for a Big Man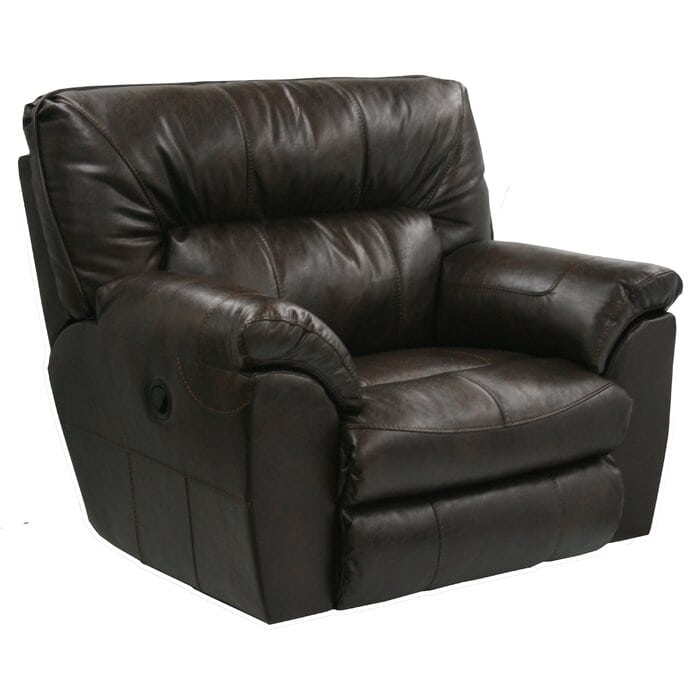 Product Details:
Materials: Faux Leather, Metal; Solid + Manufactured Wood, Plastic, Foam; Synthetic Fiber, 100% Polyester
Colors: Godiva Faux Leather
Dimensions: Overall 43″ H x 51″ W x 41″ D
Seat 20″ H x 25″ W x 22″ D
Weight Capacity: 250 lbs
Go large with this oversized recliner from Catnapper.
Two catnapper recliners in one list go to show just how good this brand is at producing high quality recliners for big and tall men.
The Nolan features all of the luxuries you come to expect when buying a Catnapper, including comfort coil seating with comfort-gel for ultimate comfort. The robust steel frame ensures your recline is as smooth and quiet as possible while offering excellent levels of support to your entire body.
With a contemporary design, the Nolan recliner is guaranteed to become a focal point of your living room. Be careful though, this recliner is quite large, so it will quickly become overbearing if your room isn't large enough to accommodate it. Its generous seat means it will comfortably accommodate two smaller individuals, perfect for cozying up together at the end of a busy day.
Covered in a durable PU upholstery, the material will work to keep you cool and comfortable, whether reclined or seated. It also means it's effortless to maintain, as well as resistant to stains and fading.
Despite its size, this recliner does come with one of the lowest weight capacities on this list, which is something you should watch out for if you're on the heavier side.
---
Best Big Man Recliner with Lift
Product Details:
Materials: 100% Polyester, Metal; Manufactured Wood, Plastic, Foam; Synthetic Fiber
Colors: Silt, Dusk, and Graystone
Dimensions: Overall 45″ H x 46″ W x 43″ D
Seat 20″ H x 22″ W x 23″ D
Weight Capacity: 400 lbs
Sometimes big buys need a helping hand. This Catnapper recliner with a power lift will do the trick.
If you suffer from mobility issues, perhaps due to sore or stiff joints, sometimes it can be challenging to list yourself from a plush chair. To help solve this issue, Catnapper has designed this wonderful power lift recliner, which allows the user to get to their feet comfortably, minimizing the risk of strain or accidents.
The Lofton comes with a suede upholstery with a seat made of pocketed coils encased in foam to ensure comfort. Better still, on top of the coils, sits an indulgent layer of memory foam, which takes comfort to the next level.
When it comes time to recline, the lift function can easily be activated using the convenient remote, and both the foot and backrests can be operated independently to completely customize your recline to your preferred position.
The Lofton also comes with a convenient USB charging port to keep your devices powered up as you power down.
---
Best Big Man Recliner with Heat and Massage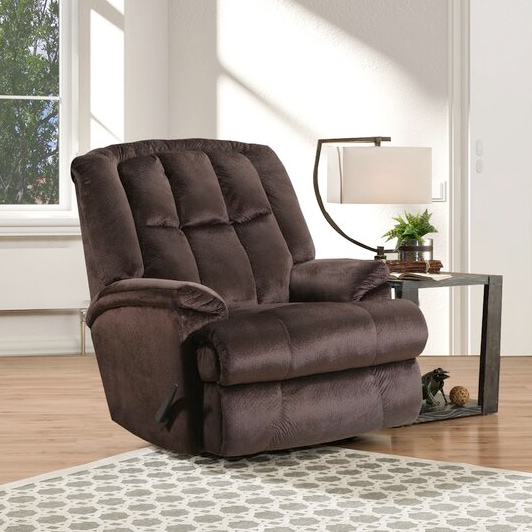 Product Details:
Materials: 100% Polyester, Metal; Manufactured wood, Plastic, Foam; Synthetic Fiber
Colors: Wine, Chocolate, Cocoa, Navy, and Doe
Dimensions: Overall 45″ H x 42″ W x 48″ D
Seat 22″ H x 22″ W x 25″ D
Weight Capacity: 500 lbs
There's no better way to increase comfort than with a heat and massage function. Get both of those and more from the comfort of your own home with the Artemis from Lane.
The Artemis has long been a favorite recliner of ours. In fact, if you have read any of our other reviews, you'll be bound to see it feature in many.
The Artemis recliner is ideal for those looking for a high-performing recliner that offers something a little bit extra. The Artemis uses high-density foam combined with a hardwood frame and robust steel mechanism to make it one of the most durable recliners we have tested. Supporting big and tall users of 500 pounds and above, you'll have no doubt that this recliner is built to last.
In terms of comfort, the Artemis ticks all of our boxes here too. It comes complete with overstuffed armrests and a pillowed back to embrace you after a hard day. The fact it is manufactured in the USA means you can expect a high-quality recliner with excellent customer service should anything go awry.
This recliner comes in a variety of different options, including a manual or powered recline. If you have a bigger budget, we would always recommend a powered recline for the added convenience a powered recline provides.
---
Frequently Asked Questions
---
How To Pick The Right Sized Recliner For A Big Man
When looking for a recliner for a big and tall man, you need to pay special attention to certain features to ensure your new recliner is built to last.
Check the Weight Capacity
One of the most essential features you want to check is your new big man recliner's weight capacity. Not only is it important to pick something which can comfortably accommodate your weight, but you should also have an understanding of what weight capacity actually means.
Understanding Weight Capacity
The weight capacity of your big man recliner references the max weight your recliner can accommodate safely. Thankfully, this information is easily found either from the website you are buying or in the assembly instructions.
One thing that people misunderstand about weight capacity is that it works on the understanding the weight is spread equally over a chair. If you're a big and tall guy, it's always better to purchase something with a weight capacity larger than your actual weight to ensure you don't run into any issues.
Quality
Focus on high-quality materials to ensure your big man recliner will stand the test of time.
When it comes to the frame, some top big man recliners will use hardwood or metal. A wooden frame is generally the better option in the long term, as metal can sometimes bow and snap.
Brand
If you have the luxury of working with a bigger budget, investing in a well-known brand is a great way to guarantee your satisfaction. However, don't be tempted to skip over lesser-known brands. Such brands can often offer extra features at a fraction of the cost of some of the big boys, offering excellent value for money.
What Is The Best Oversized King Recliner
We love the Lane Home Furnishings Alecio Rocker Recliner, which offers a generous 500-pound weight capacity.
Who Makes The Best Big Sized Recliners?
We think Lane Home Furnishings offer some of the best recliners your money can buy. Even better, they have the highest weight capacities than any other recliners on our list. They're also incredibly comfortable too!
Is There A Weight Limit For Recliners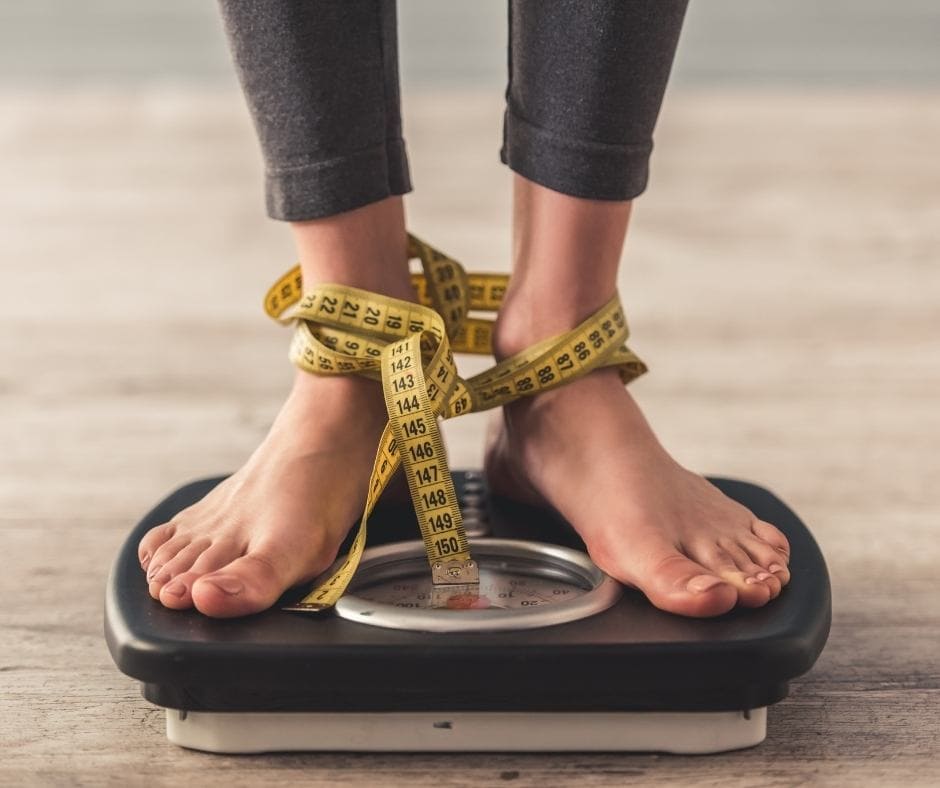 All of the recliners we have reviewed have a weight capacity above 250 pounds, making them ideal choices for the big man. We expect the number of models with an increased weight capacity to rise as manufacturers realize the demand for such models.
What Is A Good Price To Pay For A Big Man Recliner
On average, a basic recliner suitable for a big man will cost you between $600 – $1,000. If you opt to add extra features, such as a soothing massage or heat function, you should expect your new recliner to cost more.
Which Recliners Have A 500lb+ Weight Capacity?
If you're after a recliner to support 500 pounds and above, you need to set your sights on picking up one from Lane. The following recliners are our top picks which will support big men:
Conclusion
Finding a recliner for a big and tall man doesn't need to be hard, as long as you know what you are looking for.
Prioritizing quality construction and durable materials are the key to ensuring you find something suitable that is built to last. We think you can't go wrong with the Lane wallsaver recliner, which takes our top spot as the best recliner for big and tall guys. If that doesn't take your fancy, any recliner from Lane is a solid choice, as they are one of the most reputable brands in the furniture industry. You only have to see how many times they feature in this list to know how great they truly are.