If you take a look at your posture right now, we are willing to bet it's not so great. Perhaps you're slumped in an unforgiving chair or huddled over a laptop working late into the night. We all do it, and unfortunately, for most Americans, back problems are just one of those issues we are willing to put up with.
Replacing a chair can be expensive, but there is a far more cost-efficient way of inducing high-levels of comfort while still hanging on to your trusty chair you should have tossed out years ago.
The secret? A trusty back support pillow. The Feagar is our top all-rounder, which does exactly what you need it to do and nothing more. If you want something that little extra, take a look at the indulgent Homedics Thera-P Shiatsu Massage Pillow.
Check out our seven best in the only review you'll ever need to read to find your best lumbar support pillow.
In This Article We'll Discuss
Best Back Support Pillows for Recliner Chairs
Best Overall Back & Lumbar Support Pillow for Recliner Chair
Dimensions: 17.32*16.14*5.11inches
Material: High Grade Memory Foam
Color(s): Black
Fits: Most chairs (comes with x2 adjustable straps)
First up and the winner of our top overall pick is this simple yet effective support lumbar pillow from Feagar. Featuring an ergonomic design and covered in breathable upholstery, this pillow will be sure to leave you wondering how you ever lived without it.
One of the things we love about this lumbar pillow is that the cover can be removed and is machine washable. This makes it ideal for everyday use where it may be susceptible to dirt, dust, and stains.
This back pillow is also super versatile and comes complete with adjustable straps, enabling it to fit onto pretty much any chair. If you're looking for something simple that gets the job done, the Feagar could be it.
One thing worth noting is the design choice. Black with neon blue piping, this back pillow definitely wouldn't look out of place on a gaming chair, making it a perfect gift choice for the gamer in your life.
Best back and seat cushion for recliner
Dimensions: Standard
Material: High Grade Memory Foam Cushion
Color(s): Black
Fits: All chairs, including the car seat and office chairs
If your lower back is causing you misery, look no further than this cushiony lumbar pillow from Everlasting Comfort. Lower back pain can be debilitating, and this inexpensive pillow can provide soothing pain relief.
This lumbar pillow features plush memory foam, which works to mold into the contours of your back, providing excellent levels of support. It comes with adjustable straps that make it perfectly suitable for chairs all around the home and even your car seat.
Everlasting Comfort also offers a generous lifetime guarantee on this pillow, meaning if something goes wrong, you can be safe in the knowledge that you won't be left in the lurch.
Best back and seat cushion for recliner
Dimensions: Standard
Material: Memory Foam
Color(s): Black
Fits: Multi-use
Looking for something to cover all bases and not just your back? The Fortem has you covered.
Now, Fortem is well known in the industry for manufacturing products that help make life a little more comfortable, so this is a solid choice for your next lumbar pillow.
The unique u-shaped design helps alleviate any build-up of pressure on the lower back, with a cushioned pure memory foam base that works to keep your body cool at the same time.
It also comes with a neat carry handle for perfect portability, meaning you can take the Fortem with you wherever you go. If that wasn't enough, the non-slip bottom keeps the lumbar pillow in place to ensure you maintain the correct posture throughout the day.
Fortem also offers a 1-year warranty on their lumbar cushion. Although this is not as generous as some of the other models on this list, it is also a welcome addition.
Best Memory Foam Back pillow for recliner
Dimensions: Standard
Material: Memory Foam
Color(s): Black, Beige, Blue, Gray, Coffee
Fits: Adjustable
Memory foam can be a lifesaver for those of us who are unfortunate to suffer from lower back pain, and this wonderful support pillow from LOVEHOME could be your saving grace.
This was a real contender for our first place prize, as we loved the LOVEHOME's level of comfort. The only downside of these lumbar pillows is that the adjustable straps it comes with to attach to the chair are relatively short, making it more suited towards smaller chairs. Updated models do come with extenders, so make sure you check which model you are buying before purchase.
The generous cushioning, breathable 3D mesh cover, and vented cover ensure you don't get too hot while preventing sweating and moisture build-up. The removable covers are machine washable in case they do get dirty.
If you're recently had any form of surgery on your lower back or spine, this cushion comes recommended by leading Chiropractors.
Best back pillow with massage for recliner
Dimensions:12.6 x 3.54 x 8.46 inches
Material: Ergonomic Fabric
Color(s): Black
Fits: Home & office chairs
As one of the most well-known brands on the market, Homedics is synonymous with quality products that have gained them fans worldwide. It goes without saying that this lumbar pillow's most significant selling point is its indulgent massage feature, which we simply can't get enough of.
Explicitly designed to help manage stress and provide lower back pain relief, the lumbar pillow can work wonders whether you're sat down or reclined. It comes complete with four massage nodes that can work on your neck, back, and shoulders, delivering a deep and somewhat surprisingly powerful massage.
The soft fabric coating the pillow is very comforting after a busy day, and it almost feels like you are cuddling up to your favorite soft toy or pet.
The best part is it's pretty affordable, and deals can often be found on the pillow on Amazon. We found using the lumbar pillow pretty quiet.
Still, should anything go wrong, you can fall back on Homedics limited one year warranty.
Best Back pillow with heat and massage for recliner
Dimensions: Standard
Material: Faux leather, breathable mesh cover
Color(s): Black, Pink, Slate
Fits: Home, car seat & office chairs
Suppose you want to take things one step further than a built-in massage function; it's time to add in some heat! Heat has some remarkable healing properties, especially on sore and tired muscles, so it's only natural that some of the better recliner pillows out there have this feature built-in.
One of the best we tested is this space-age looking lumbar pillow from Zyllion, which offers a deep tissue shiatsu massage combined with a soothing and comforting heated function. The heated function can be set on a timer so it can help send you off to sleep before shutting itself off for the night.
Not only is this pillow great for the neck, shoulders, and back, but it can also help to work out tension in the calves and lower legs. It provides much welcome pain relief for lower back pain sufferers.
The company also offers a generous one-year replacement policy. Should anything go wrong with your device, they'll happily replace your entire pillow free of charge.
Best orthopedic lower back pillow for recliner
Dimensions:11″ L x 4.75″
Material: Foam, moisture-wicking material cover
Color(s): Gray
Fits: Multi-use
Last but by no means least is this rather unique looking back pillow. In fact, at first glance, you may even mistake it for something else.
The McKenzie is super portable and can be carried pretty much anywhere due to its compact size. Its adjustable strap means it can be attached to almost any chair, even uncomfortable plane seats, to increase comfort on long haul flights.
You can tell that this lumbar pillow is made with quality materials that will stand the test of time. The breathable mesh cover is machine washable and moisture-wicking, helping to maintain a comfortable body temperature.
One of the best things about this product is that many professionals vouch for it. The McKenzie is backed by physical therapists, chiropractors, and back pain professionals across the globe.
Buying Guide – How to Find the Best Back Support Pillow for Recliner Chair
How To Pick A Back Pillow For A Recliner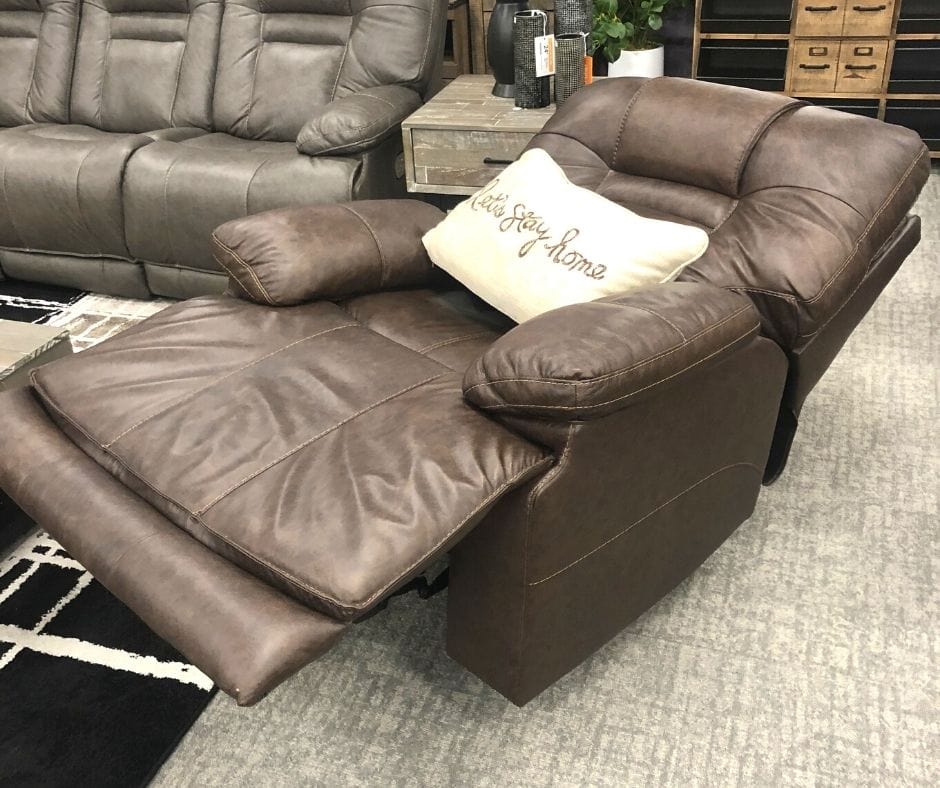 Looking at adding a back support pillow to your recliner but don't know where to start? Let us help you narrow down the choices and make the best decision.
Here are some of the crucial factors you need to keep in mind before buying your next lumbar pillow:
Loft
Arguably one of the most critical factors, loft, refers to the pillow's height and can range from low to high. Simply put, it refers to how high the neck and head will sit when using the pillow (imagine lying down on a bed to visualize this, with the pillow behind your head).
The more loft a pillow possesses, the taller it is, while some are adjustable to suit your preference.
Knowing which is right for you is entirely subjective and will need a little trial and error to get right. An adjustable pillow is beneficial if you're unsure of what might work best for you.
Material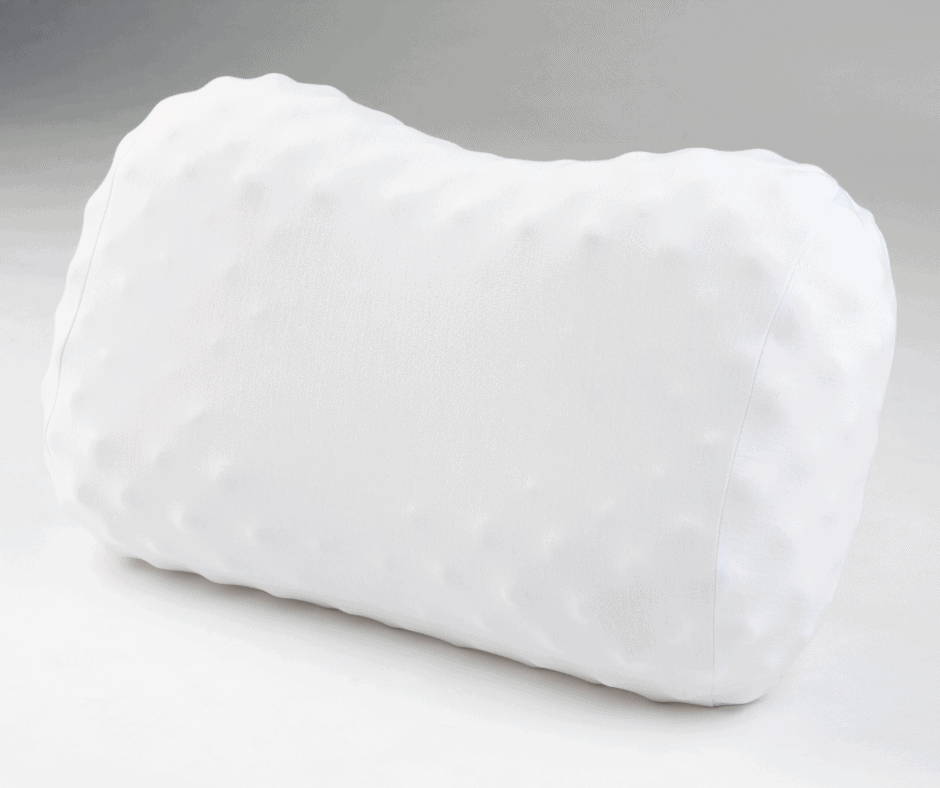 The type of material used in your pillow is an important consideration. After all, the material can help to increase the level of comfort tenfold.
Some of the most popular material choices in back pillows are;
Budget Range: Polyester or down-like materials
For the cost-conscious buyer, you may decide to invest in a cheaper pillow. If your lower back is not causing you too much stress, you can probably get away with cutting a few corners here. The best part is that merely adding a pillow can work wonders, so even if it's not the most expensive choice on the market, it can still be an excellent investment.
Memory foam is the most commonly used material in back support pillows due to its increased comfort levels. Memory foam molds to the contours of your body, providing unbeatable levels of support. The downside, of course, is that it can be a little costly. Still, if you have the budget, memory foam is the way to go.
Top of the range: Down-filled or Orthopedic memory foam
Down is the epitome of luxury and comfort, but if you opt for a down pillow, you should be prepared to part with extra cash. If you're recovering from surgery or have severe lower back issues, then investing in an orthopedic pillow recommended by professionals is a smart move. These kind of pillows are the most expensive options on the market.
Firmness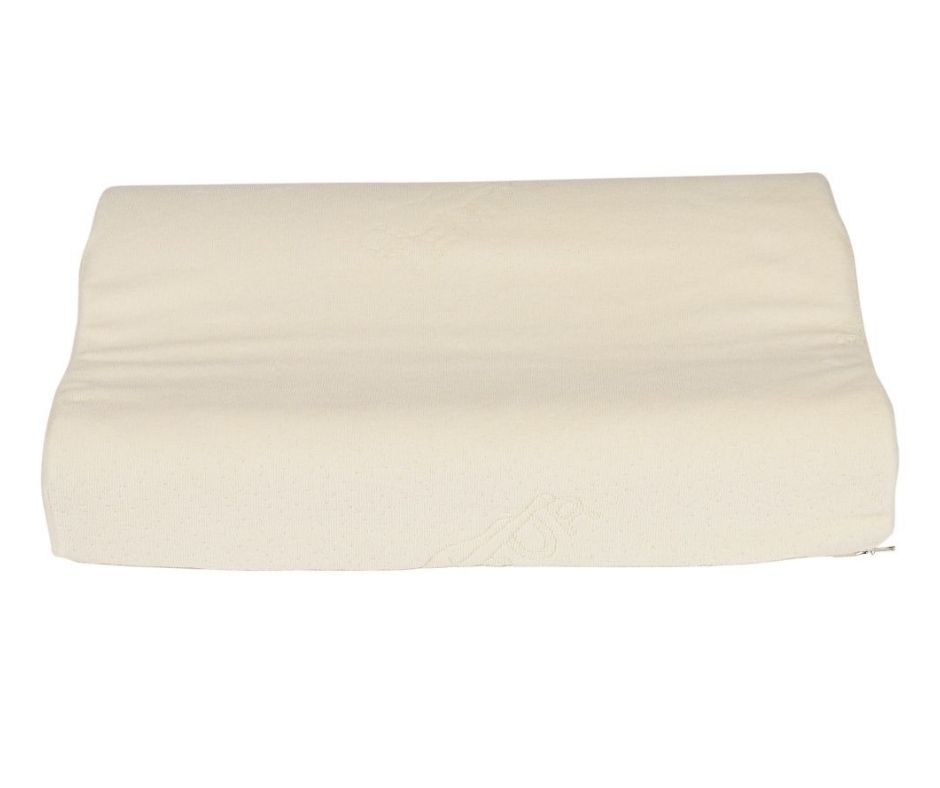 Firmness is a very subjective topic. Some people prefer a hard pillow, while some prefer to sink into a soft as marshmallow bed at the end of a busy day. Striking the right balance between comfort and support is vital to ensure the pillow supports your lower back.
Extra Features
Some extra features that typically come with recliner pillows include;
Massage function
Heat
Vibration
Moisture-wicking/machine washable cover

Whether you opt for a pillow with these additional features is entirely up to you. Just be aware that the more features you add, the more expensive it will usually be.
How To Use A Back Pillow With A Recliner
Using a back pillow with a recliner is incredibly simple. Most lumbar cushions are designed to work with a range of chair sizes, but if you have an oddly sized chair, it's worth checking your pillow will fit first.
Using the straps included with the pillow, simply attach the cushion to the chair in your desired position. Test it out to check it feels comfortable and adjust if necessary.
Back Lumbar Support Pillow For Recliner Won't Stay Up/Down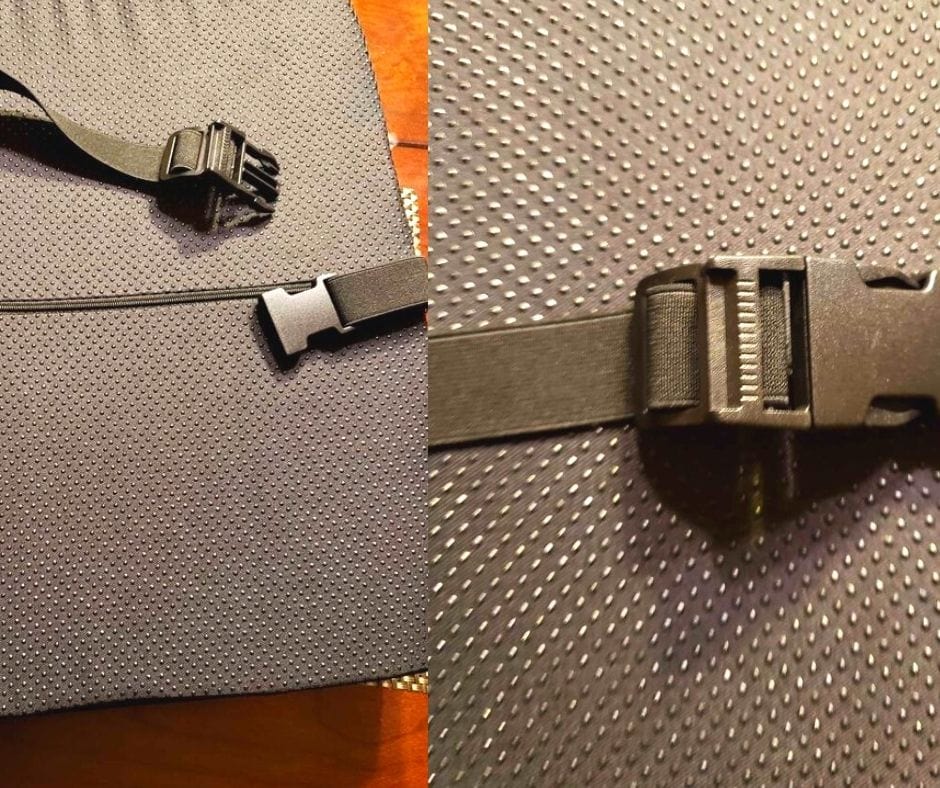 If your back pillow is constantly slipping or won't stay in position, chances are you're not attaching it tightly enough to your chair.
Ensure the straps attached to the pillow are securely fastened to keep it in place. Some of the pillows we reviewed also come with non-slip supports, which help keep the cushion in place, preventing it from moving around.
Recliner pillows with two straps are generally more secure than one, so if you anticipate slipping being an issue, a model with double straps works great.
Are Back And Lumbar Support Pillow Comfortable On A Recliner
Yes, in actual fact, a recent study showed that lumbar support has significant benefits for lower back pain sufferers.
They work by ensuring you keep the correct posture, which helps relieve any pressure on your lower back and spine.
Wrapping up the Best Back Support Pillows for Recliner Chairs
Investing in a support pillow is a great way to increase your recliners' comfort levels, especially if you have lower back pain.
We love the Feagar pillow, which we found one of the most comfortable on the market today. At such an affordable price point, it's an excellent choice for anyone concerned with their back.