Baby bumpers are the unsung heroes of the nursery. They help keep your little one safe from bumps, bruises, and falls.
But the use of bumpers not only protects your baby but also your furniture. The best part is that they come in a wide variety of colors, patterns, and styles. But what are the best baby bumpers on the market? How do you choose the best one for your child? Read on to find out more.
In This Article We'll Discuss
Top 6 Best Baby Bumpers For Your Furniture
---
Top 6 Best Baby Bumpers For Your Furniture
Best Non-visible
Product Details:
Color: Transparent
Quantity / Size: 24 Pack
Protect your little one from bumps and bruises with CalMyotis baby bumper cases – Customizable, transparent, and soft.
Transparent baby bumpers are a great way to protect your furniture and keep your baby safe. Sharp corners on furniture present an undue risk of injury to children. Adding a corner guard set is a necessary addition to your home that will protect the people you love from sharp edges or corners.
CalMyotis' totally transparent protectors act as a part of the furniture, blending seamlessly to maintain the original look and feel. Their improved PVC material is flexible and provides soft cushioning at the corners of tables, dressers, and cabinets to reduce the likelihood of injury.
CalMyotis offers a custom 1mm high-strength adhesive on each side of the guard. This helps keep the guard fixed to your furniture, reducing the risk of it being pulled off by your child. Despite the high-quality adhesion, any residue can be removed easily when it comes time to remove them.
The best thing about CalMyotis products is that if a corner guard breaks within 30 days, you can send it back for a free replacement.
---
Most Versatile Pack
Product Details:
Color: Onyx, Coffee, Oyster
Quantity / Size: 15 feet / 18 feet
Roving Cove's industrial-strength bumpers are portable and easy to use anywhere in your home.
Roving Cove is the first company to make flame-retardant foam bumpers without using toxic chemicals. Their flame-resistant foam edge protectors are composed of a inherently fire-resistant material and passed flammability tests under US regulations.
The Onyx option is a beautiful dark color that pairs nicely with darker furniture. It goes well with black, brown, and dark wood ensuring they don't stick out like a sore thumb.
The edge and corner guards are easy to install and fit securely to pretty much any item of furniture in your home. Once attached, these shock-absorbing bumpers help reduce impact by absorbing energy that would otherwise transfer to your little one.
The thickness of a product is only one component of total impact absorption. In fact, density is more important than thickness when it comes to softening impact. That is why Roving Cove focuses on providing high-density bumper guards for maximum protection.
---
Best For A Table
Product Details:
Color: Coffee Brown
Quantity / Size: 4 / 8 / 16 Pack
Roving Cove's Baby Corner Bumpers are made from industrial-grade, non-toxic, heavy-duty premium rubber foam to keep your baby well-protected.
Bumper guards are an indispensable product for parents everywhere. Roving Cove corner guards are the perfect baby product to keep your little one safe and secure.
These guards are perfect for affixing to tables, TV stands, dressers, or cabinets with square corners. Their shape allows for easy installation and provides immediate protection. These corner guards Include 3M tape that is guaranteed to adhere to all types of surfaces.
The Roving Cover corner guards come in an attractive coffee-brown color, which is the perfect choice for oak, walnut, mahogany, cherry, or dark brown-colored furniture.
All Roving Corner products are made in the USA, ensuring they adhere to local regulations.
---
Best Clear Pack for Multiple Pieces of Furniture
Product Details:
Color: Transparent
Quantity / Size: 20 Pack
A clear, transparent, and clean solution for the nursery – these minimal corner protectors blend seamlessly!
The Clear Edge bumpers are a perfect multipack for use on furniture throughout the home. They have excellent adhesion, so they will never fall off or move around. Because of their simple, versatile design, they can be easily affixed to furniture of all shapes and sizes.
The transparent material allows the item to remain stylish while protecting your children from damage caused by trips or falls.
These bumpers stick very well to smooth surfaces and leave behind minimal residue once removed. Clear Edge Bumpers are made with high-quality material and claim to be thicker and more robust than what's currently in the market. They also claim to last three times as long as other options in the market, which makes them ideal for heavy use or a home with curious toddlers.
---
Most Colorful
Product Details:
Color: Red, Yellow, Blue & Others
Quantity / Size: 6.5 feet
Colorful, fun, and very safe for you and your baby!
These edge protectors from M2cbridge offer a fun, colorful addition to your child's room and provides a secure space for your baby to grow and develop their gross motor skills. Adding these bumpers to your Babies' nursery will help to stimulate the baby's visual senses and make them a happy little baby.
More importantly, these bumpers are non-toxic, odorless, and free of harmful chemicals. They are also easy to assemble and maintain!
What we love about these bumpers is that they can be cut to size. Made with soft, cushioned foam, you can easily trim these bumpers down to fix to any furniture, offering an immediate barrier between any hard edges and your baby.
These bumpers can be applied to pretty much any surface, including glass, granite, ceramic, metal, or plastic.
---
Best with shutting door guard included
Product Details:
Color: Brown
Quantity / Size: 23 feet + 4 free foam door stoppers
Want to protect your baby's fingers from slamming doors? Numola will be your best choice.
With the protection of Numola Table Corner Edge Protectors, you can keep your family safe from sharp furniture corners.
These eco-friendly furniture bumpers are made with a soft, high-density cushion covering that absorbs impact and protects from sharp edges. Better still, these bumpers contain no harmful chemicals.
Like the M2cbridge product, the Numola edge protector comes in a long strip that can be cut to the required size. In a classic dark brown color, the Numola is perfect for use on dark furniture.
So why pick the Numola over M2cbridge? In addition to a long protection strip, the Numola comes with four cartoon door stoppers which help to protect your baby's fingers and toes from closing doors.
---
Buying Guide
---
What To Look For When Buying Baby Bumpers To Protect Them From Furniture Edges?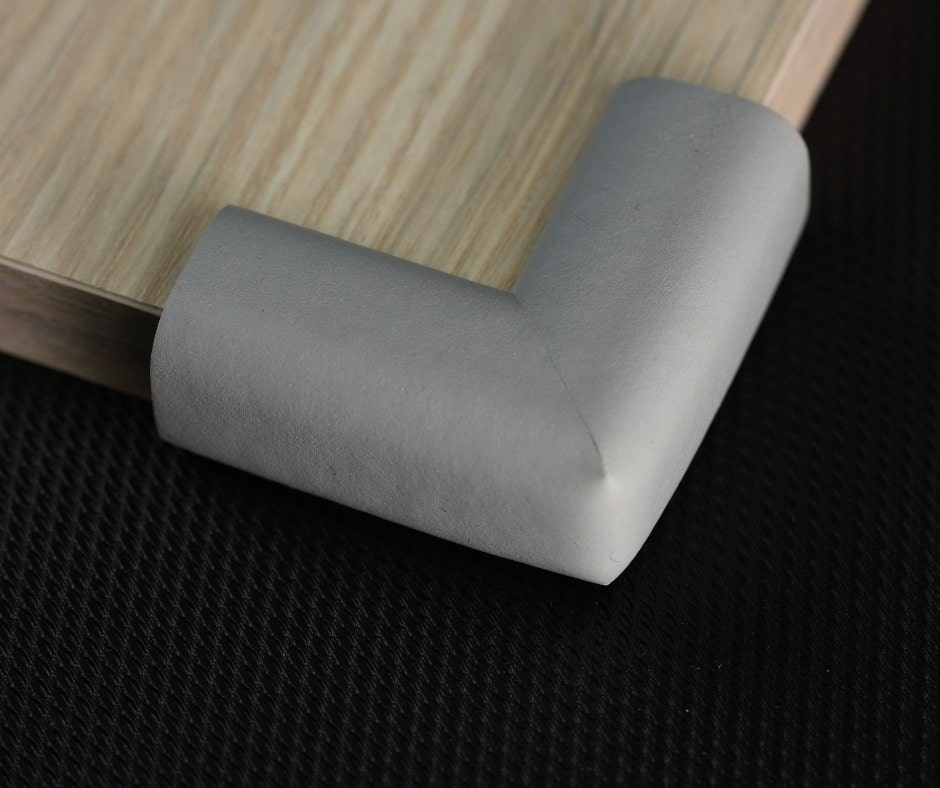 When you're looking to buy baby bumpers, it's important to consider the size of the bumper. If the bumper is too small, it won't be able to protect the baby from bruises and injuries. It's also important to consider the thickness and composition of the bumper.
Products like the M2cbridge bumper offer extra-thick protection in unique and eye-catching colors. However, if you're looking for something more minimal and understated, any product from Roving Cove or CalMyOtis is a solid choice.
Are There Baby Bumpers That Won't Ruin furniture?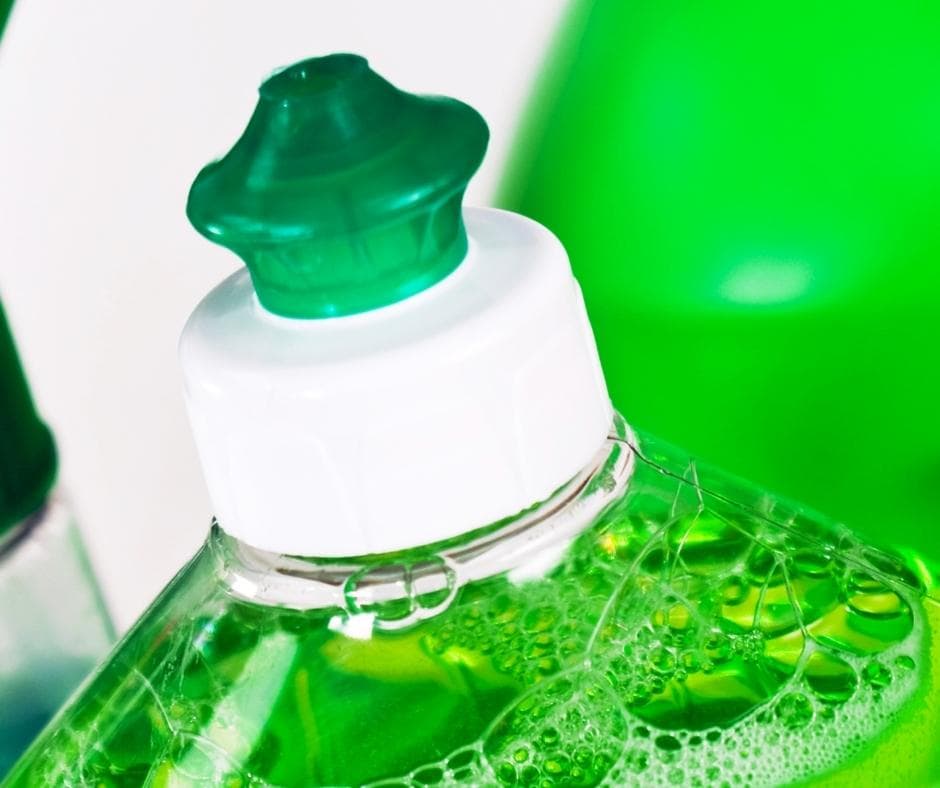 Bumpers are a great way to protect the furniture from your baby. They're also really easy to remove and clean.
After removal, you may notice some sticky residue left behind. However, this is simple to take care of and remove. Mix one tablespoon of dishwasher detergent with some warm water and apply to the residue using a damp cloth, scrubbing gently. This solution will help to break down the residue left behind on your furniture.
What Are The Best Corner Protectors For Babies?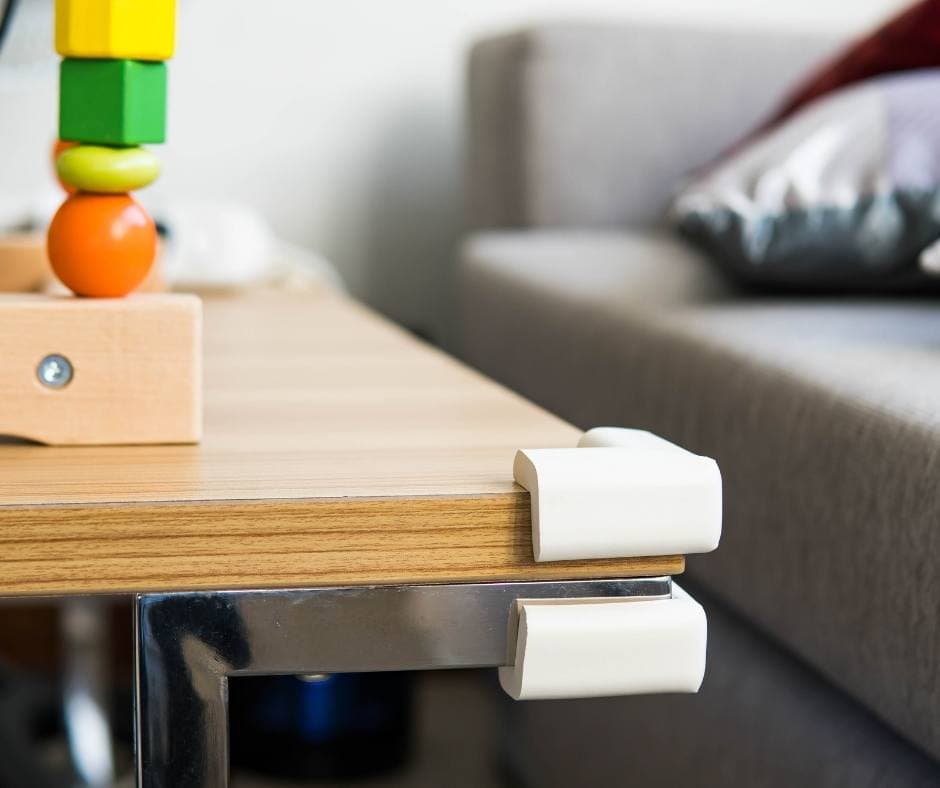 There are many different types and brands of corner protectors for babies, all of which claim to be the best. But at the end of the day, it all comes down to what you are looking for.
We have tested some of the best performing furniture bumpers, and each is great for different purposes. Decide on what you are looking for, and then check out some of our reviews above to narrow down your choices.
Conclusion
Making sure your home is child-friendly is incredibly important, but that doesn't mean you have to go out and buy an entirely new set of furniture. With the addition of some inexpensive baby bumpers, you can childproof your home and create a safe place for your baby to thrive.
If you're looking for baby bumpers to attach to your furniture, take a look at our top pick by CalMyOtis – versatile, easy to use, and budget-friendly.