When it comes to style, people differ widely. Some like to follow every new fad, while others choose to ignore the latest trends. But, there are elements of decor and design that you simply cannot ignore. Especially when it comes to bed skirts. So, are bed skirts outdated or are they still in style?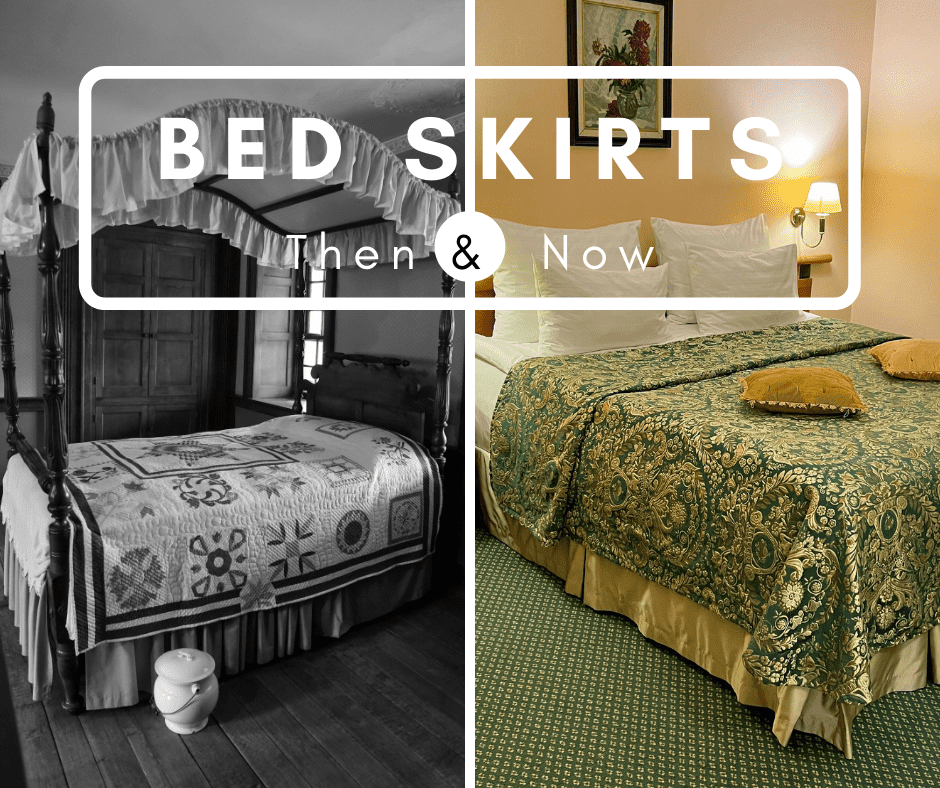 Bed skirts have been out of style for many years now. You can really only see them in historic mansions and ancient homes with four poster beds. Modern decor has already moved past these relics of the past. So, it's best to avoid bed skirts entirely unless you have quite a strong argument for why you should have them in your bedroom.
However, that doesn't mean that there aren't modern and stylish bed skirts. So, if you're looking for alternatives that won't make your bedroom look like it has taken a trip back in time, keep reading.
In This Article We'll Discuss
Are Bed Skirts Outdated?
To say that bed skirts are outdated is putting it mildly. For the past few decades, bed skirts have been left out of home decor magazines. And, there are many reasons for that. For one thing, they can look tacky and old-fashioned.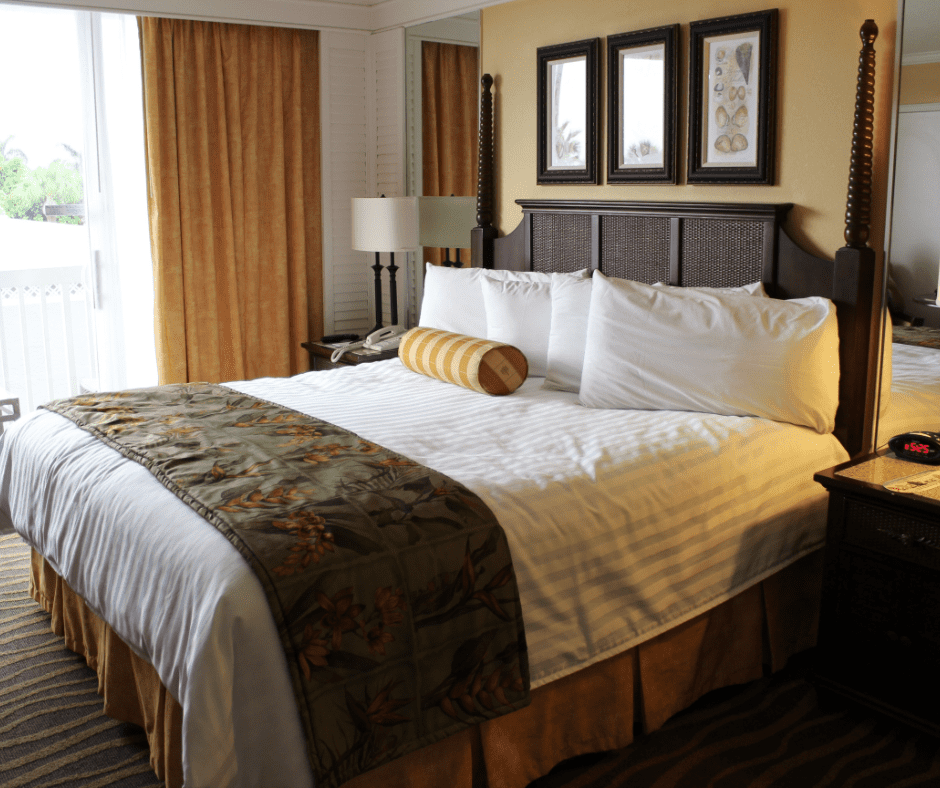 But that hasn't always been the case. When they first appeared, bed skirts had a very practical purpose. They were used to cover the bottom side of the bed. This allowed you to use the space under your bed as a storage area. For some reason, showing the legs of the bed was frowned upon, even if the bed skirt looked tacky.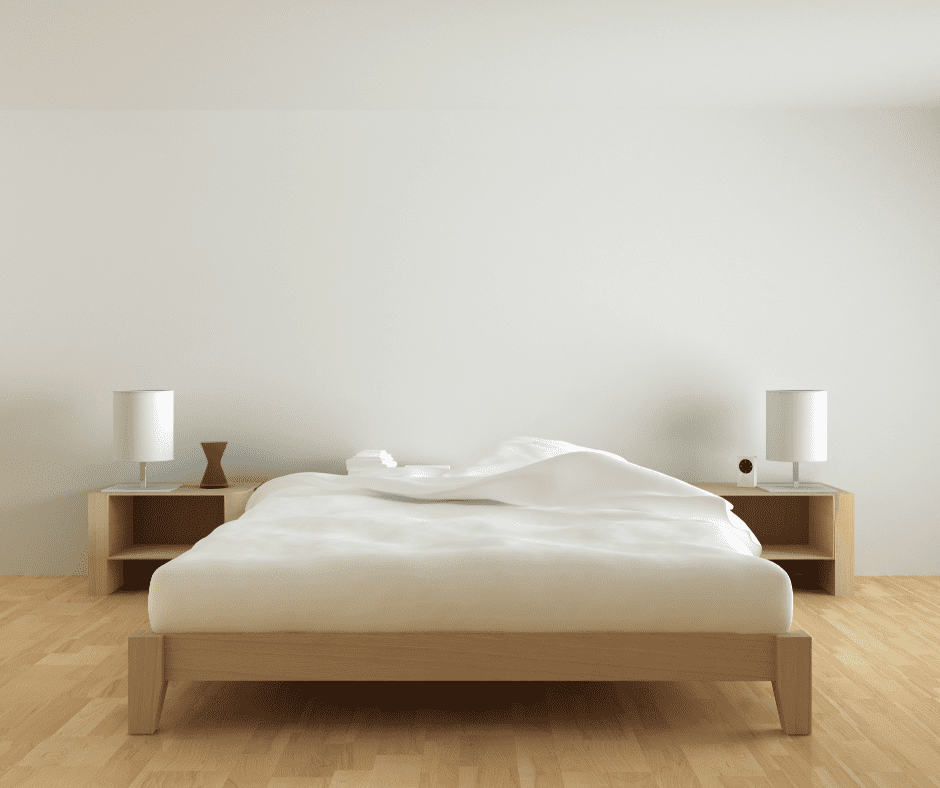 But times have changed. It is now very common to show the bare legs of your bed. In addition, modern beds are much closer to the floor than the old-fashioned beds of the early 20th century. So, there's no need to hide the legs of the bed or the vast space separating it from the floor. As a result, there's no need for bed skirts in modern homes.
Are Bed Skirts Still in Style in 2022?
Even though bed skirts have been out of style for ages, there are still some people who like to use them in their decor. But, in general, bed skirts are not in style in 2022. Only a few online shops that specialize in bedrooms and beddings sell them. As for brick and mortar shops, they have stopped carrying them for many decades now.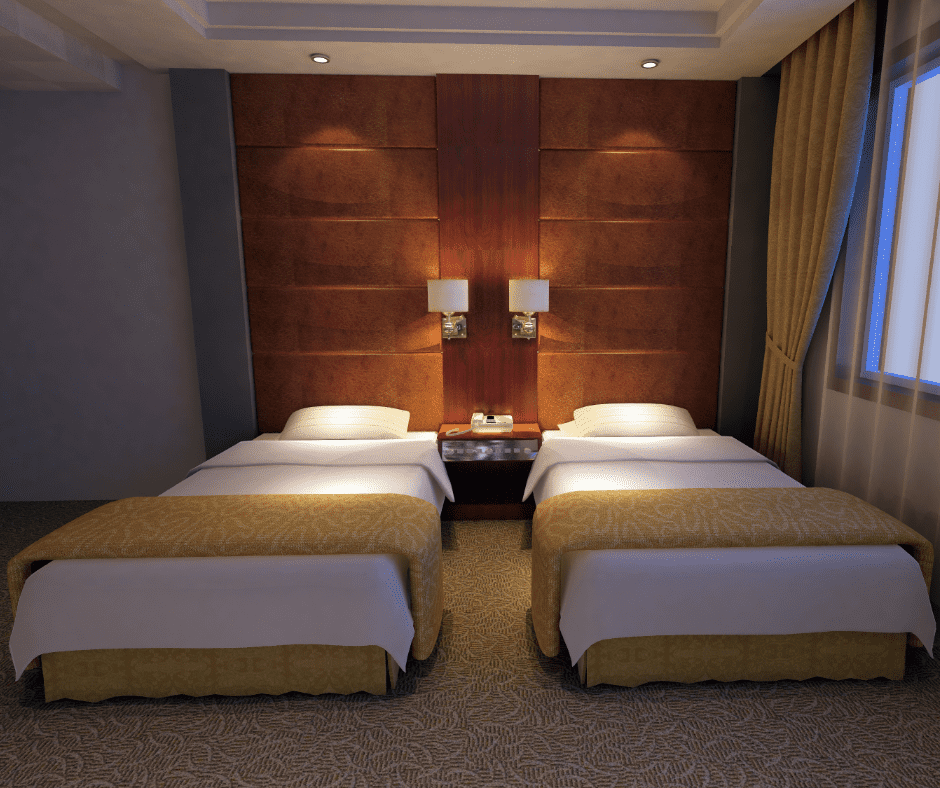 So, if you want to use bed skirts in your bedroom, you'll have to do an extensive search online to find some modern and stylish ones that meet your requirements.
Are Bed Skirts Necessary?
In this day and age, bed skirts can still have some functionality. Even if you don't like the way they drape over the bed's lower half, they can still have their benefits. For one thing, they can keep dust from piling up under the bed and covering the boxes and blankets you keep there. The absence of dust means you won't have a dust mite infestation in the bedroom.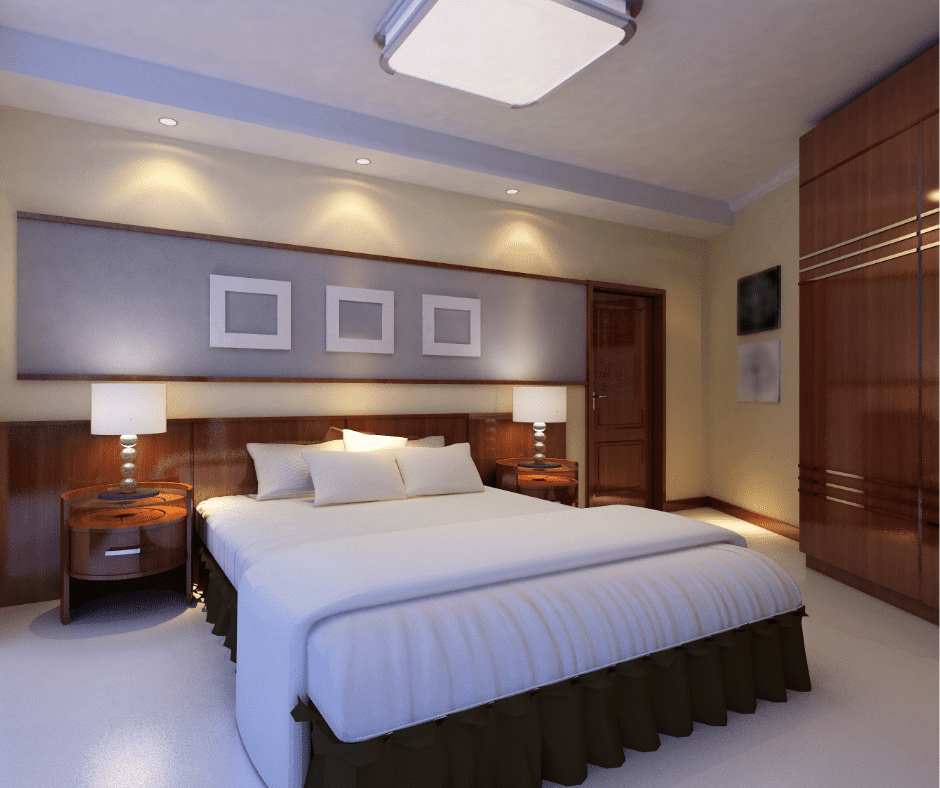 If you have a box spring that you don't particularly like, a bed skirt can hide it and add a decorative element. Bed skirts are easy to match with the rest of the bedroom in terms of color, design, and texture. If you decide to change the theme of the bedroom, but your bed sticks out and looks out of place, simply dress it in a matching bed skirt.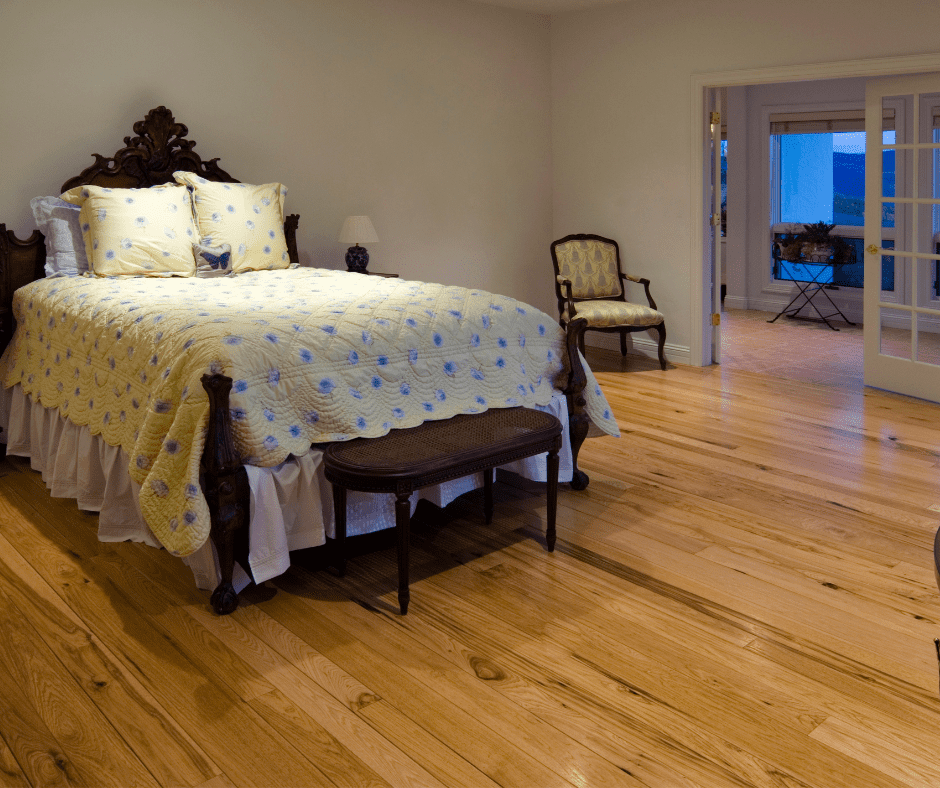 There are situations where a bed skirt can be quite stylish, too. For example, if you live in a country house, then a bed skirt will fit the rustic decor and theme. Historic homes with their lush style will require bed skirts as well.
Pros and Cons of Having a Bed Skirt
As you can see, while they're fairly out of style, bed skirts are not all that bad. They were once an indispensable part of the bedroom, but have since lost their importance. However, that doesn't mean that they're totally devoid of any value. Here are the pros and cons of them:
Pros:
Bed skirts have different styles, patterns and colors, which make it easy to change the style of your bedroom without having to replace the bed itself.
They do a good job of hiding the box spring and the space under the bed.
They prevent the buildup of dust and dust mites under the bed.
Bed skirts turn the space under the bed into a convenient storage spot.
Cons:
They're not easy to install and they don't stay in place. They can shift and slide all the time.
There's no one size fits all bed skirt. Each bed will need a bed skirt that's a specific length.
You might have to lift the mattress to keep the bed skirt in place. If you have a heavy mattress, then taking the bed skirt off to wash it can be quite a hassle.
Are There Any Stylish Bed Skirts?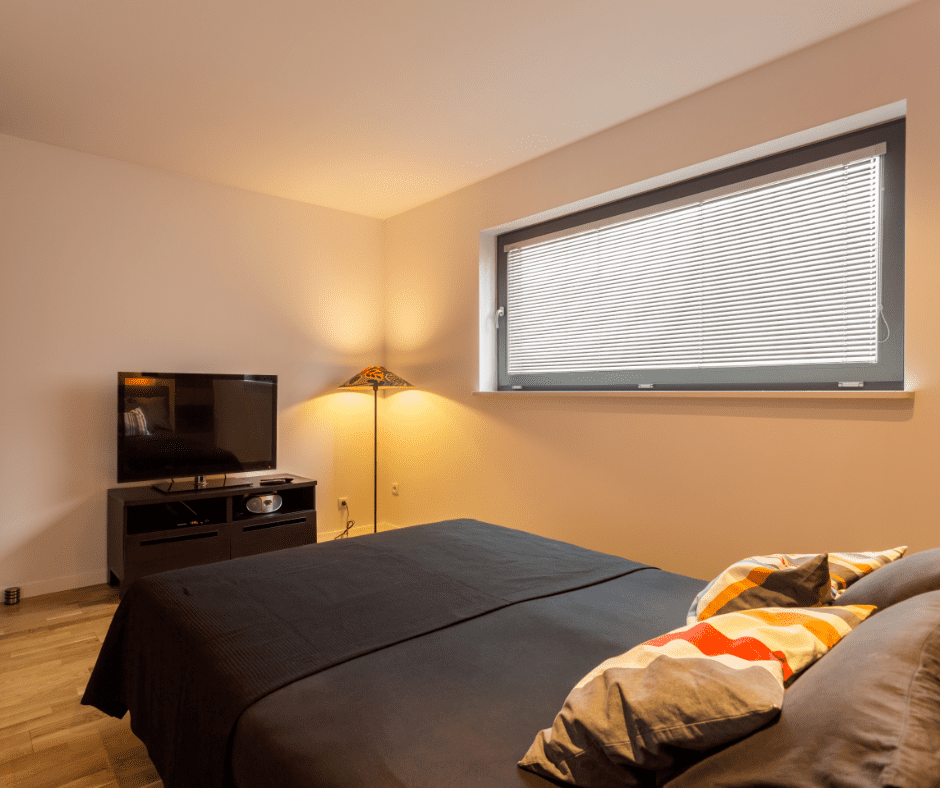 For people who haven't lost their taste for bed skirts, there are some stylish bed skirts out there. They might not be easy to find at first, but if you keep looking, you'll come across a bed skirt that will fit your needs. The most important thing is that the bed skirt matches your bedroom's decor and your personal tastes.
What Are Alternatives To Using a Bed Skirt?
If you don't want to use bed skirts in your bedroom, you're not alone. The good news is, there are many alternatives to bed skirts. Here are some ways you can do away with these old-fashioned items.
Exposed Bed: There's nothing wrong with having your bed frame exposed. This is especially true if the legs of the bed are well sculpted. Just make sure the area under the bed isn't cluttered with junk.
Bed Wrap: A bed wrap is a more modern version of a bed skirt. It looks like a fitted sheet and snugly covers the bottom half of the box spring. It adds an aesthetic value to the bed as well. A bed wrap has the same benefits as a bed skirt, but it has a sleeker look.
Boxspring Wrap: This material is for box springs. It covers the bottom half of the box spring but leaves the space between the bed and floor exposed. Its purpose is purely decorative. We recommend neutral colors or textured linen wraps.
Conclusion
Although it's safe to say that bed skirts are a thing of the past, you can't totally write them off. If you have a modern bed frame with stylish wooden legs, then you don't need bed skirts. They can be more hassle than they're worth. But, if you live in a country house or a historic home, then a bed skirt may tie the look of your bedroom together.
Remember, it always depends on your personal tastes and the decor of your room. If you want to use a bed skirt in your bedroom, just be sure that its color and texture match the rest of the bedroom.