With a smart ceiling fan controller, you won't have to stand up and use clunky fan chains. You can use a smart controller to turn the fan on and change its rotation speed. With these smart remotes, you'll be able to heat up or cool down your home with the tap of a button.
With our favorite picks, like the TreatLife controller, you'll even be able to control your fan's light. You can dim your fan light without having to move a single inch! Smart ceiling fan controllers will change the way you use your indoor fans. Let's look at the best products for 2021.
In This Article We'll Discuss
5 Best Smart Ceiling Fan Controllers
---
5 Best Smart Ceiling Fan Controllers
---
Best Overall
Product Details:
Light dimming function
Four fan speeds
Voice control
Control from an app
Family sharing
This TreatLife controller is our best overall recommendation. It's easy to use and will keep your room at the perfect temperature. The controller switch is easy to set up and only takes a few minutes.
To set up this product, you'll need to access the neutral and load wires for your fan and lights. Before purchasing this product, you need to double-check that your home has a neutral wire. Many older homes don't have one and you may need to check with an electrician to be sure.
Once you've set up the controller, you'll have complete control over your lights and fan. You can even use a mobile application to dim your lights from anywhere. Also, your lights will always be flicker-free and will transition well from 0-100%.
You can even change your room's temperature using your fan's four speed options. With the tap of a button, you'll be able to turn your fan on and off from anywhere. This remote takes that one step further with complete voice control. With Amazon Alexa, you can give a voice command to dim your lights or change your fan speed.
The app that comes with the controller works well with Google Home. You'll be able to plan and schedule when things turn on and off from the app. You can even share access with family members so that everyone gets to use the fan how they want.
There are buttons on the remote for the light, the fan, and to change the speed.
---
Best with Manual Control included
Product Details:
Three fan speeds
Lights on/off button
Easy to install
Works with Amazon Alexa or Google Home
Can schedule the fan to turn on/off
To use this manual controller, you just need to add it to your ceiling fan. You can add the receiver to your fan by connecting the internal wires by opening the fan cover and following the steps in the owner's manual. If you're worried about doing this, get help from an electrician.
Once you've installed it, you'll able to change your fan speed from anywhere in the room. You can also turn the fan on and off with the tap of a button. If you don't want to get up, then you can connect the app to Alexa, Google Assistant or Google Home for hands-free usage.
The fan controller has three speeds: low, medium, and high. You can also schedule the remote to change speeds at different times during the day. For example, you could have the fan on high during the day, then schedule it to medium while you're asleep.
If you're prone to losing remotes, then you can mount this one on the wall.
---
Most Versatile
Product Details:
Controls over 80,000 products
Works with IR controlled devices (38KHz)
Dims lights
Changes fan speed
Compatible with Alexa and Google Home
1-year warranty
24/7 tech support
The RM Mini 3 does absolutely everything. With this device, you'll be able to control your smart fan, your TV, your AC, and more. From audio to light, this product can control all your home electronics.
You can use the RM Mini 3 with any IR-controlled devices, which is any device that runs on 38KHz (most modern electrical appliances run on this). There are over 80,000 electronic products that you can pair with your RM Mini 3.
When controlling your smart fan, you can customize its speed. You can also use the RM Mini 3 to dim any lights on your fan. It also allows you to schedule so you can turn these features on throughout the day.
The product is also compatible with Alexa and Google Home. Connecting to these services will let you control your smart fan with voice commands.
After purchasing this product, you'll get up to 1-year warranty. If anything goes wrong, you can easily request a new RM Mini 3. Also, their 24/7 customer support is only a message away, so your product will always run smoothly.
---
TreatLife on a Budget
Product Details:
Dim lights
Choose from 4 fan speeds
Voice control compatibility; Alexa + Google Home
Timer and schedule functions
This product has an identical design to the TreatLife remote, but it's more economical. Similar to TreatLife, it has four fan speeds to choose from.
The product has buttons that will allow you to increase or decrease the speed of your fan. You can also use the controller to dim your fan light or turn it off completely.
This remote comes with Amazon Alexa compatibility, so you can use Alexa or Google Home to control your smart fan. It also comes with timing functions, so you can program changes in fan speed or light brightness. This is useful if you're on vacation and want it to look like you're still at home.
---
Best Small Size for Installation
Product Details:
Light on/off
4 fan speeds
Smallest receiver on the list
Alexa and Google Home compatible
Connects to the Smart Life app
12-month warranty
30-day refund policy
If your fan is small, you'll be happy to know that YukiHalu offers a compact smart fan controller. The mini receiver will fit in most fans since it only measures 2.07 L x 3.0 W x 1.0 D inches. You'll be able to set up in no time by following the printed instructions.
The remote is small, white, and compact. It has 9 buttons— 4 for timers and 5 for the fan/light. The four timers are 1-, 2-, 4-, or 8-hour scheduling buttons. The other 5 buttons are for the four fan speeds and the light's on/off button.
There are three ways to control your ceiling fan once you've installed this product. First, you can use voice commands through Google Home or Amazon Alexa. The next option is to use the Smart Life app. Or, you can use the manual remote that comes with the product. These options give you the power to use the product however works best for you!
The product comes with four fan speeds, and you can also set the fan on an hourly timer. You can program your fan to shut off automatically anywhere from 1-12 hours. If your fan has a light, this remote also lets you turn it on and off.
YukiHalu offers a 12-month warranty and 24/7 technical support for this product. You can also get a full refund within the first 30 days.
---
Buying Guide
---
How to pick the best smart ceiling fan controller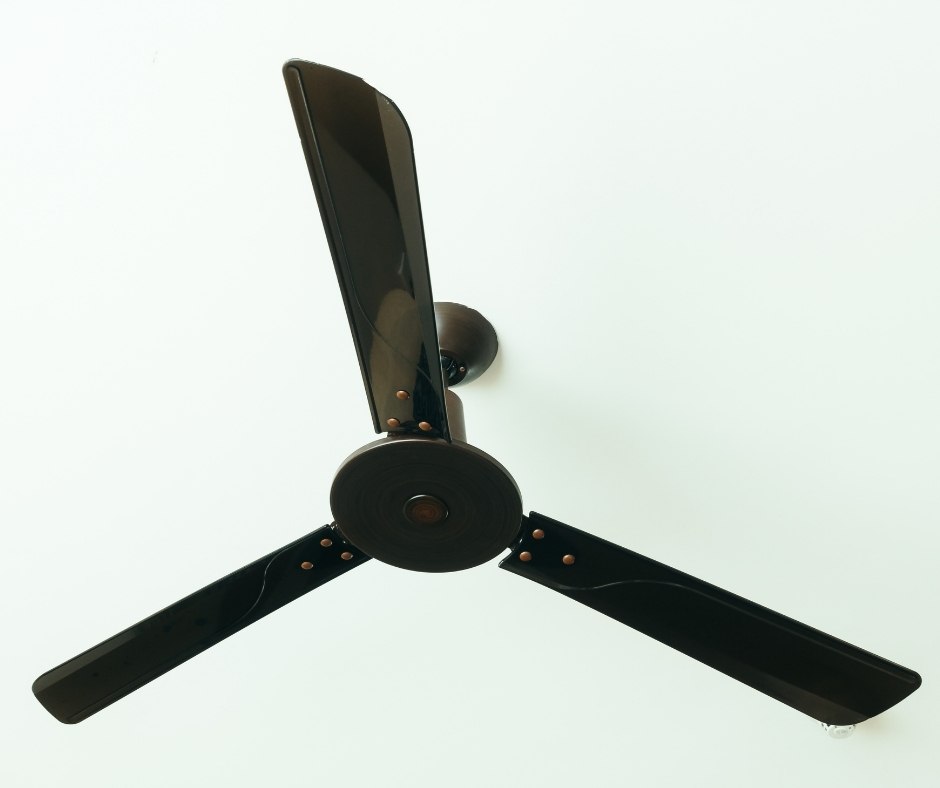 There are a few things to consider when picking the best smart ceiling fan controller for you. The smart controllers on this list offer a range of features. If you're interested in a product that can dim lights and control fan speed, we recommend the TreatLife.
Alternatively, if you're only interested in a model that controls fan speed, look at one of the other options. We've also included a cheaper model if you're on a budget!
Are smart ceiling fans universal?
You can control most ceiling fans with a smart controller. If there's a place in the fan to fit a receiver, you'll likely be able to use a controller. Similarly, if your fan already has a wall switch, then you can change out this switch.
The only models that aren't compatible with smart controllers are very old ones. If you're unsure, be sure to get in contact with an electrician to confirm.
Can a smart switch control a ceiling fan?
Absolutely! In the box for a smart switch, you'll receive a small receiver. You can then connect it to the inside of your fan. Once connected, you'll be able to control your fan through a smart switch.
This ensures you'll never have to pull the fan chains again. Simply click the button to control every aspect of your fan.
Can you control a ceiling fan with your phone?
Some of the ceiling fan controllers on this list have mobile apps. By pairing your smart controller with these apps, you'll be able to control your fan from your phone.
Can you control a ceiling fan with Alexa or Google Home?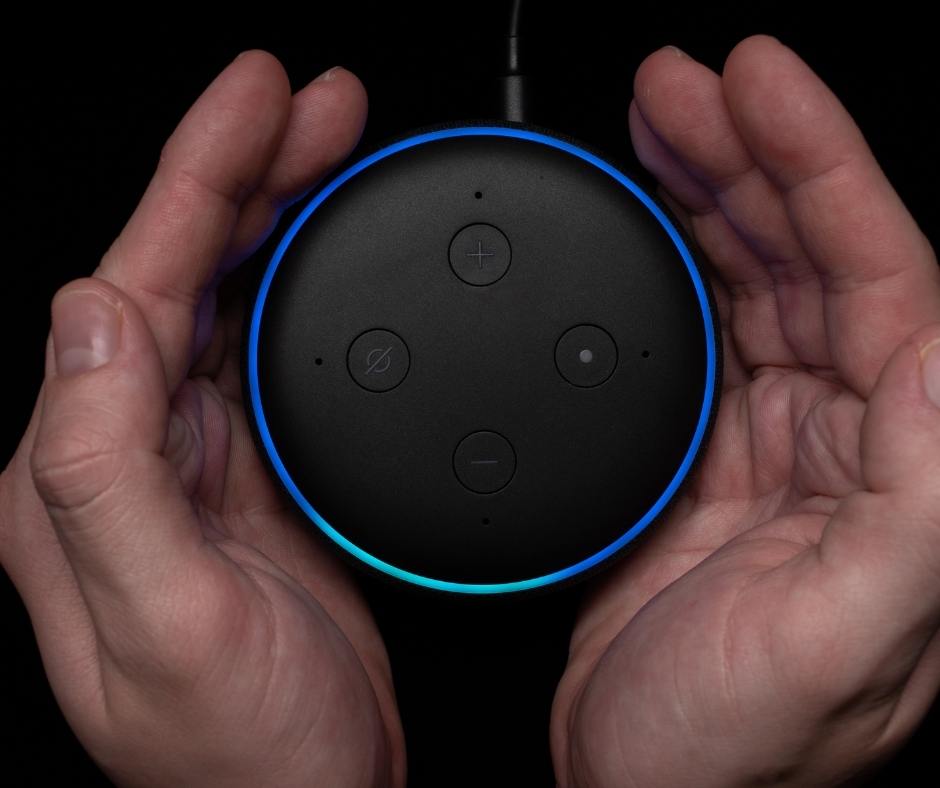 For the majority of smart controllers now on the market, yes! These products offer Alexa and Google Home integration, so you can control your fan using voice commands.
This takes away the need for a controller at all!
Conclusion
These are the five best smart ceiling fan controllers for 2021. There are some great products if you're on a budget and others that are the best in industry. If you're looking to find out more about what smart controllers can do, then check out the buying guide above. This will help you work out exactly which smart controller is right for you.
If you want to save time, we recommend checking out the TreatLife controller. It has a lot of functions and is a competitive price point. If you're looking for the best smart controller for you, this is a great brand to start with!