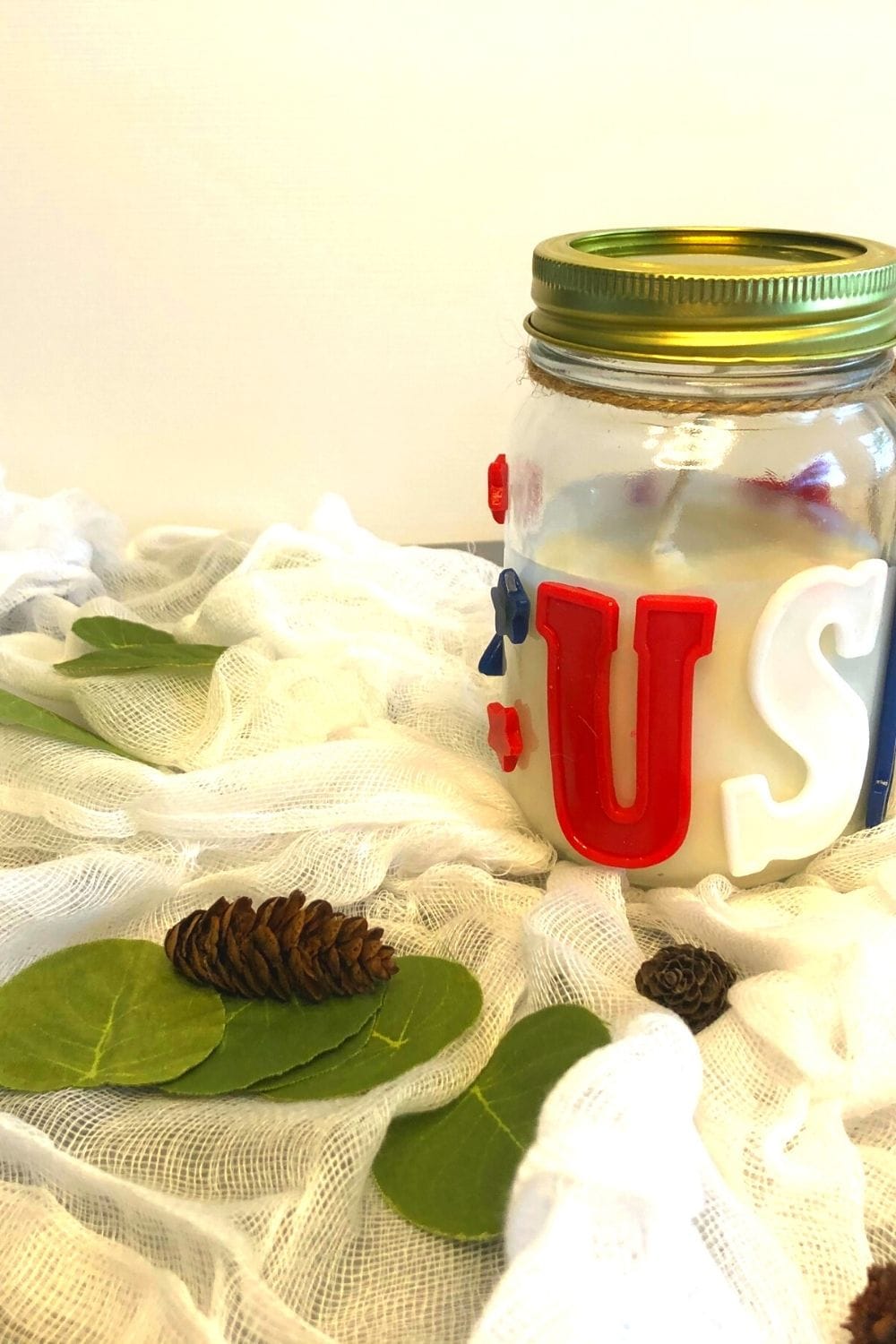 These 4th of July candles are the picture gift for a party or DIY decoration for a 4th of July party.
Celebrate independence day with an easy to make and great smelling candle.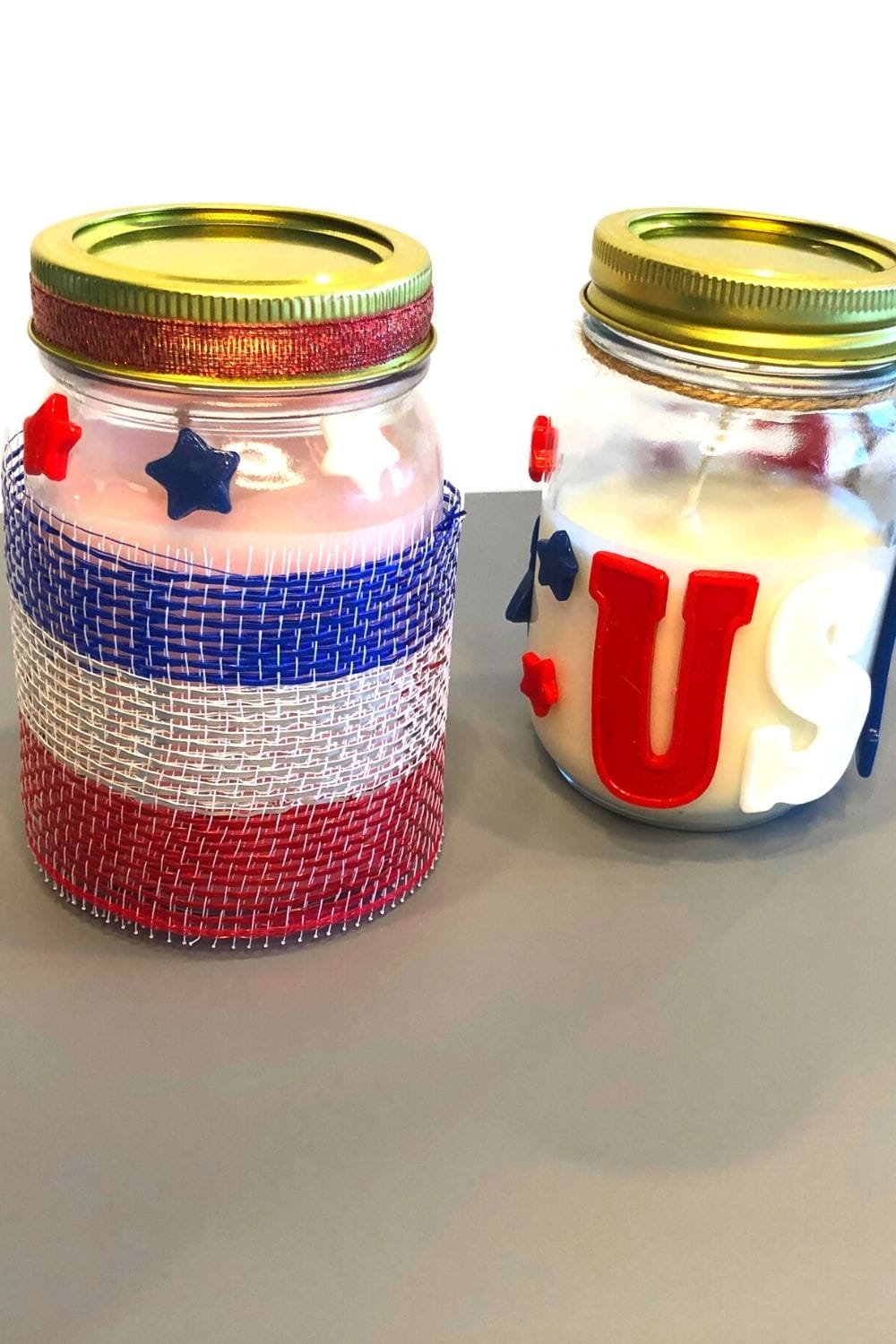 What You'll Need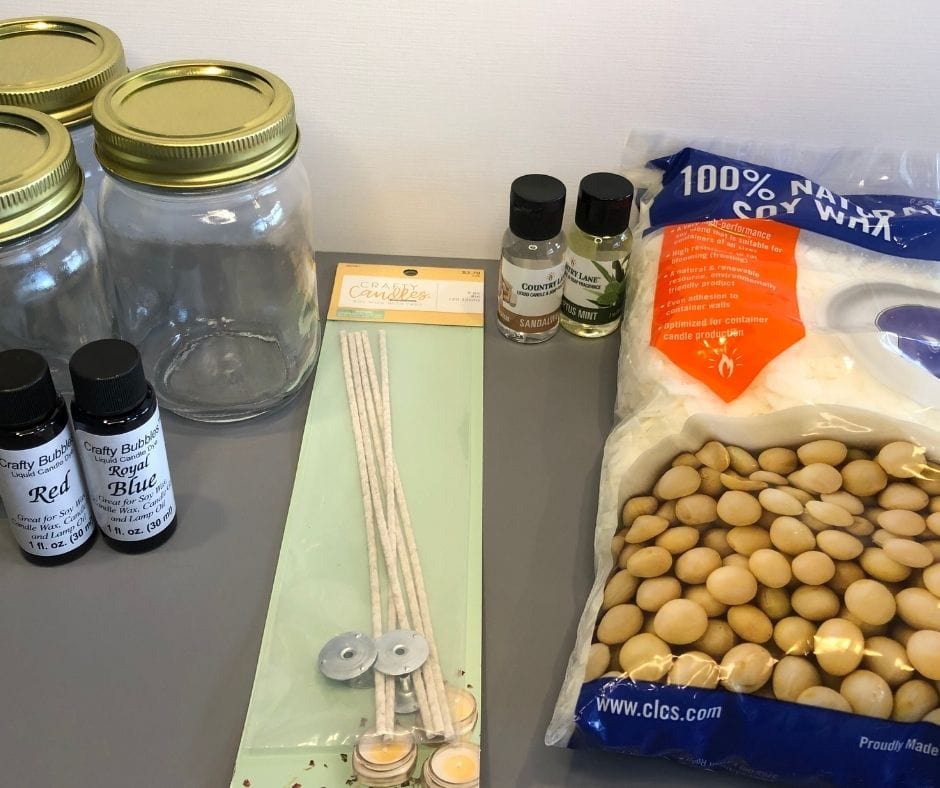 Mason Jars
Soy Wax (or your preferred Wax)
Candle Dye (Optional)
Candle Wicks
Candle Scente (Optional)
Hot Glue Gun
Stick on Glass July the 4th Decals
Decorative cloth & Eucalyptus Leaves (Optional for table decor)
Decorative Fabrics and Bows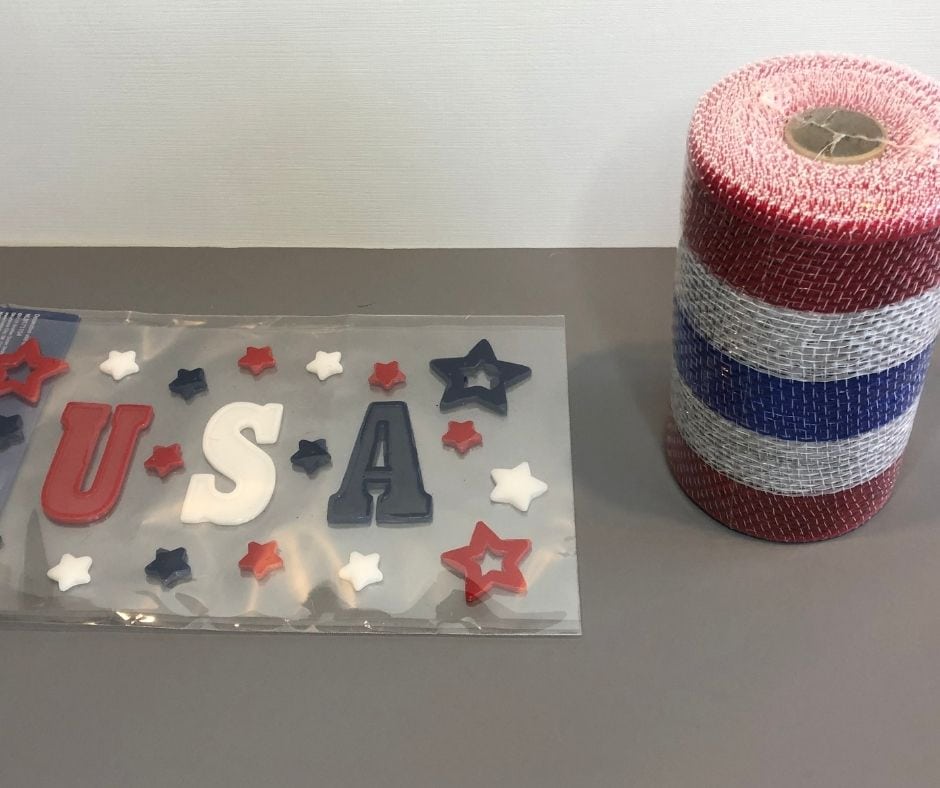 Step by Step Instructions
Prepare your mason jars by removing the lid and inserting the candle wicks.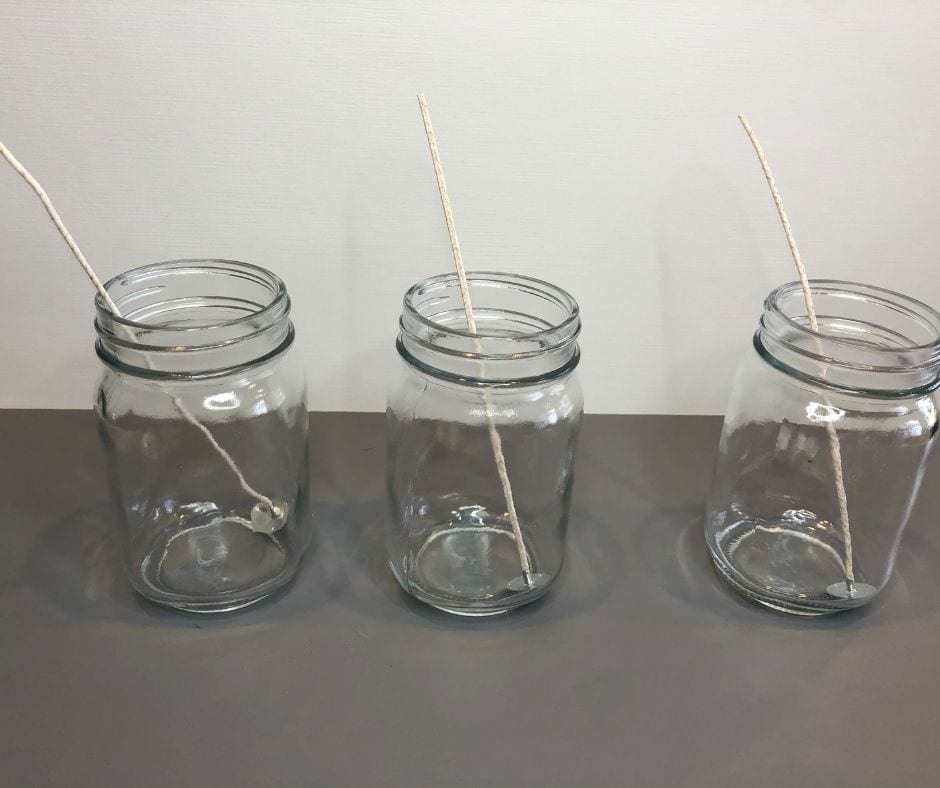 2. Melt your soy wax using your preferred method and pour into the mason jars.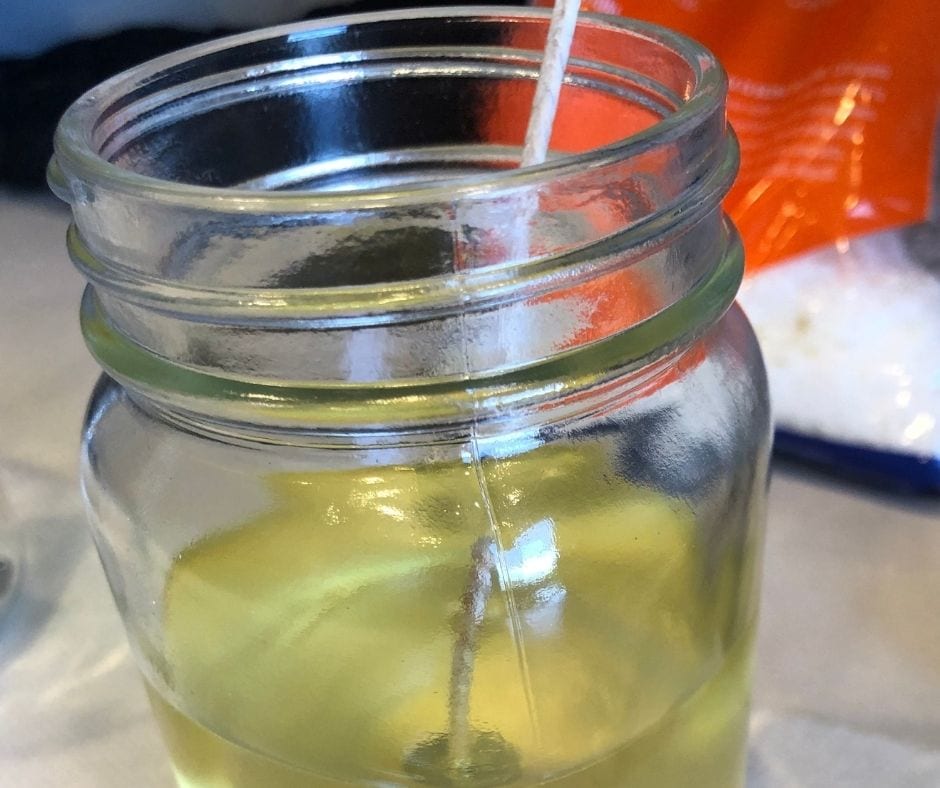 I did mine in the microwave using these exact methods.
As outlined in the video, I stirred for 2 minutes after all wax was melted and added coloring and scents at that point. I mixed Eucalyptus mint and Sandal wood.
3. Allow your candles to cool off. After they've cooled (over night) you can start decorating them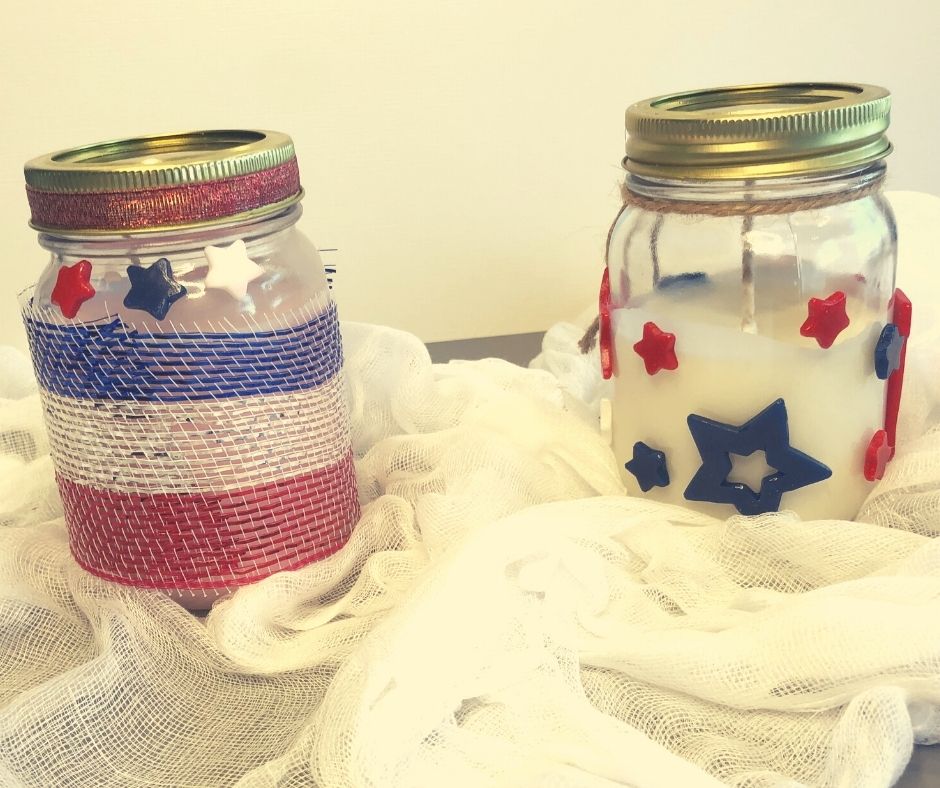 What I like about using the decorative glass decals is that they while adhere and stick to glass by themselves making it easier to play out where to put them. Once I decided I stuck them on using the hot glue gun. The Jute string and red ribbon were tied on for a little something extra.