The living room has always been the room we use to sit, chat, and watch television. But, in recent years, the living room has also taken on the roles of dining room, playroom, and home office.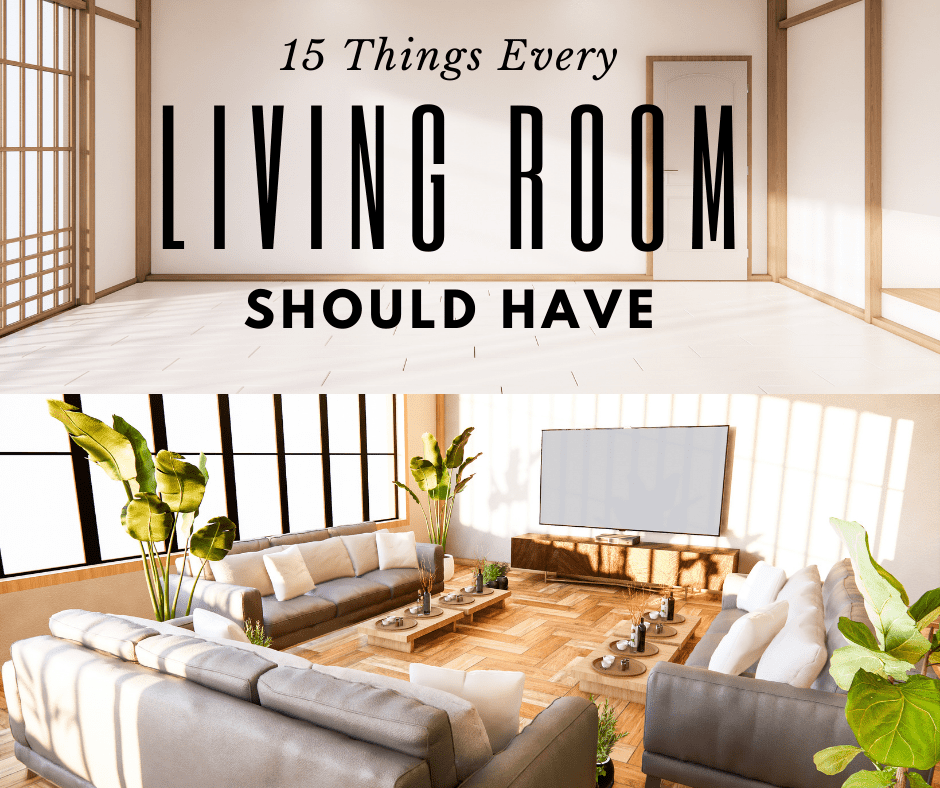 Because of this, families need to keep the living room's identity intact. There are 15 items every living room should have. These include types of seating, furniture, entertainment, and accessories.
In This Article We'll Discuss
8 Standard Items Every Living Room Should Have
All living rooms should have these items. And, if you already have them, but they're showing signs of wear and tear, it could be time for an upgrade.
Seating
Sofas, loveseats, chairs, and sectionals define the living room. The seating sets it apart from the rest of the house.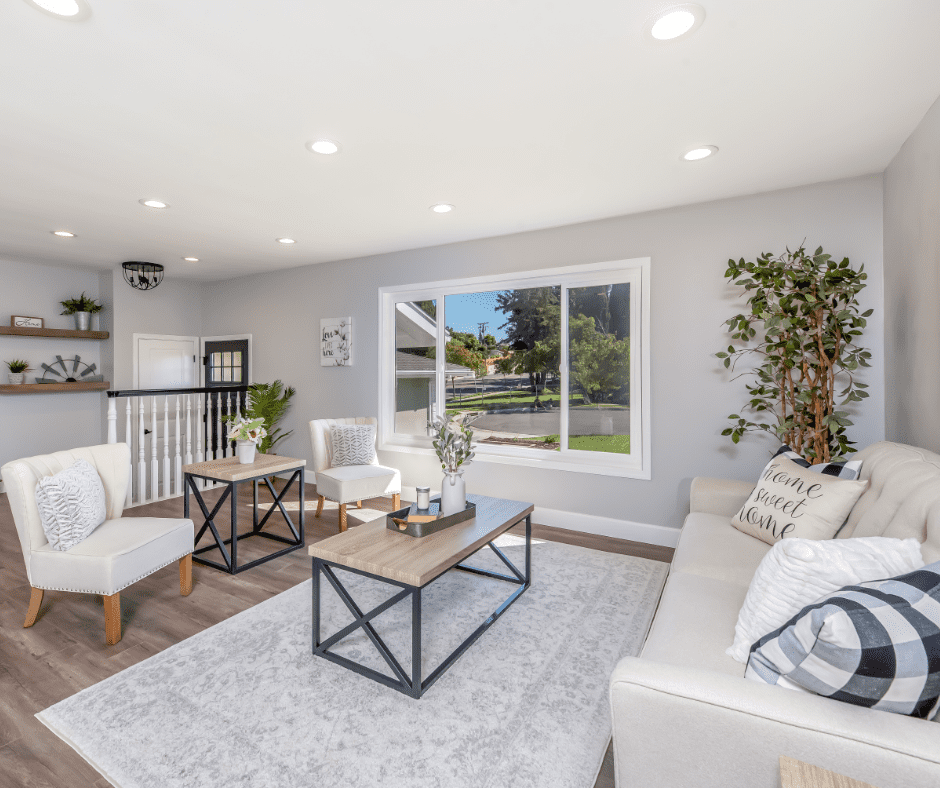 Of course, you won't be able to fit all four furniture pieces in the room. The living room seating you choose will depend on the size of the space and your personal preferences. Pairing examples are sofa/loveseat/chair, sectional/chair, and sofa/sofa/chair.
Television
Some people feel that the TV should belong in the den and not in the living room. But, modern living rooms have a television. Either mount the TV on the wall or place it on top of a television stand.
Area Rug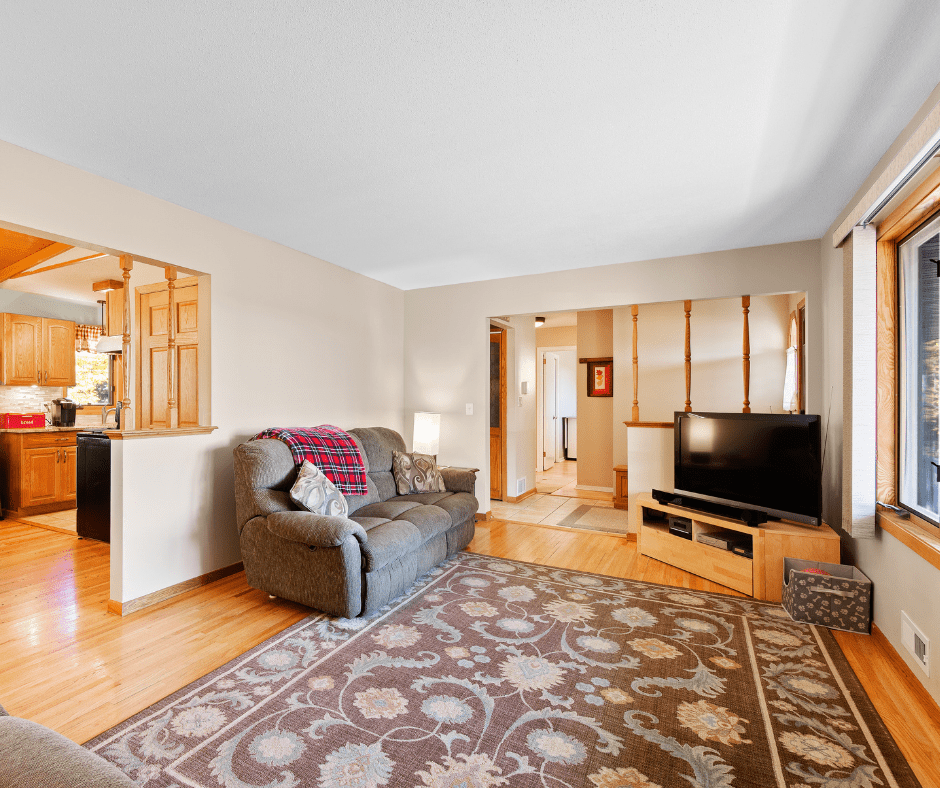 A large area rug that is soft and spacious is a fantastic idea. It needs to be large enough to cover the floor around the seating area. An area rug is easy to match with your home decor because there are various sizes, colors, and patterns.
Curtains or Drapes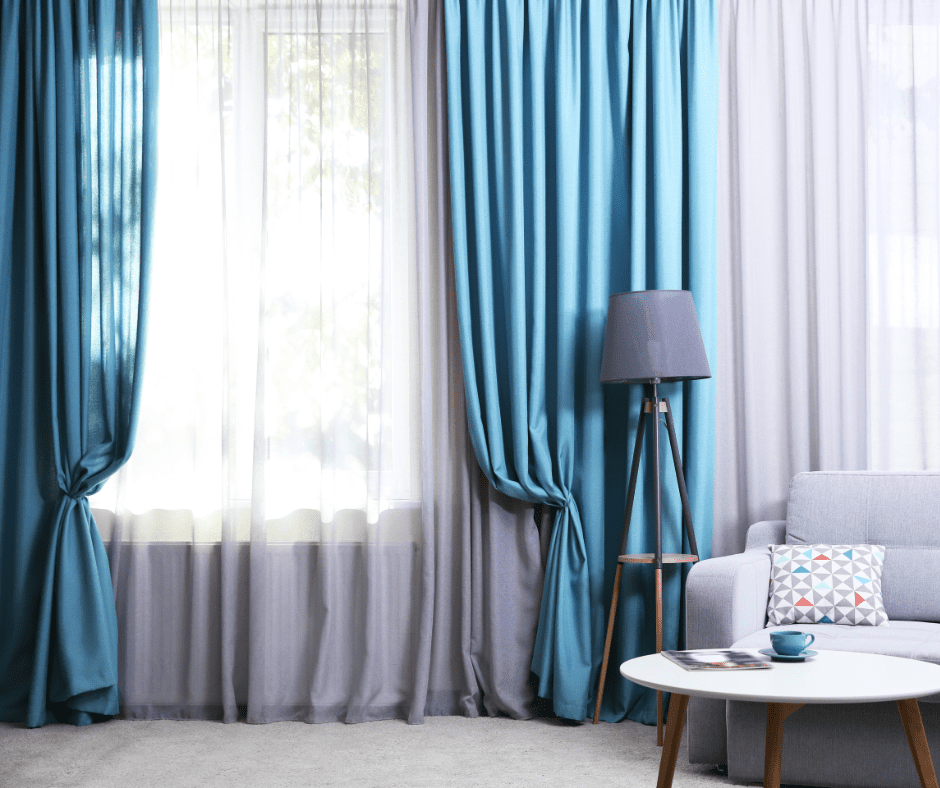 A way to break away from the living room's formal ambiance is to add curtains. There are so many patterns, sizes, and colors available, so pick one that fits your tastes. If you have neutral wall colors, it's best to pick curtains with bold colors and patterns. And, the reverse— neutral curtain colors and patterns alongside bold wall color— works, too.
Throw Pillows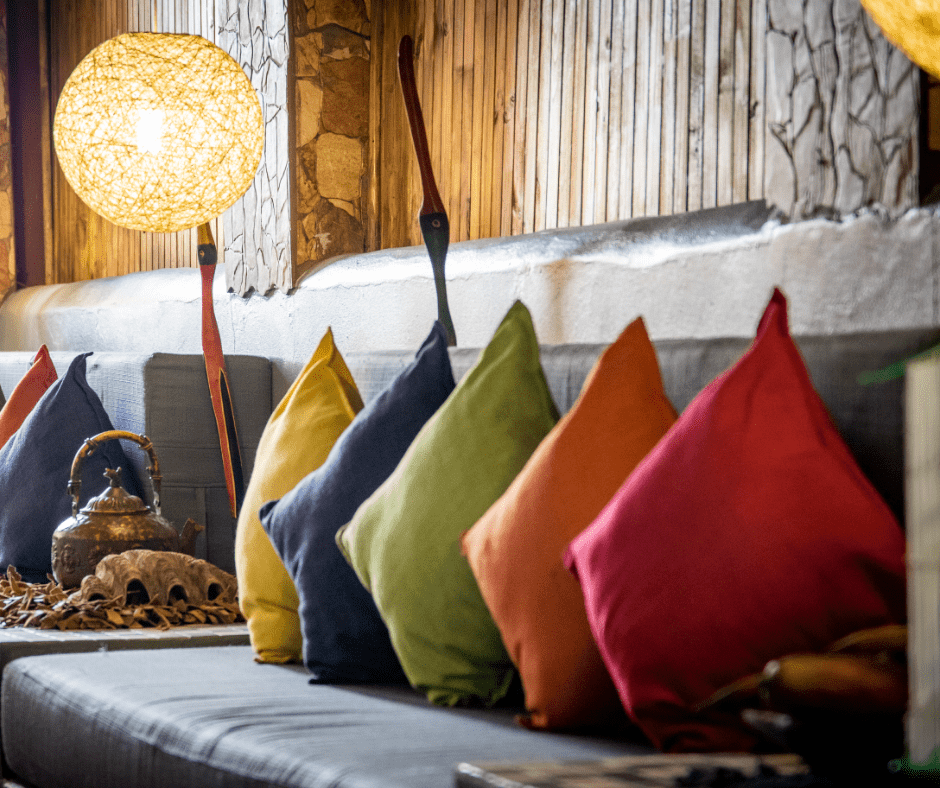 Throw pillows are decorative and functional pieces for the couch. They're decorative because there are so many sizes, colors, patterns, and messages to select. Also, throw pillows are functional because they're comfortable.
Lighting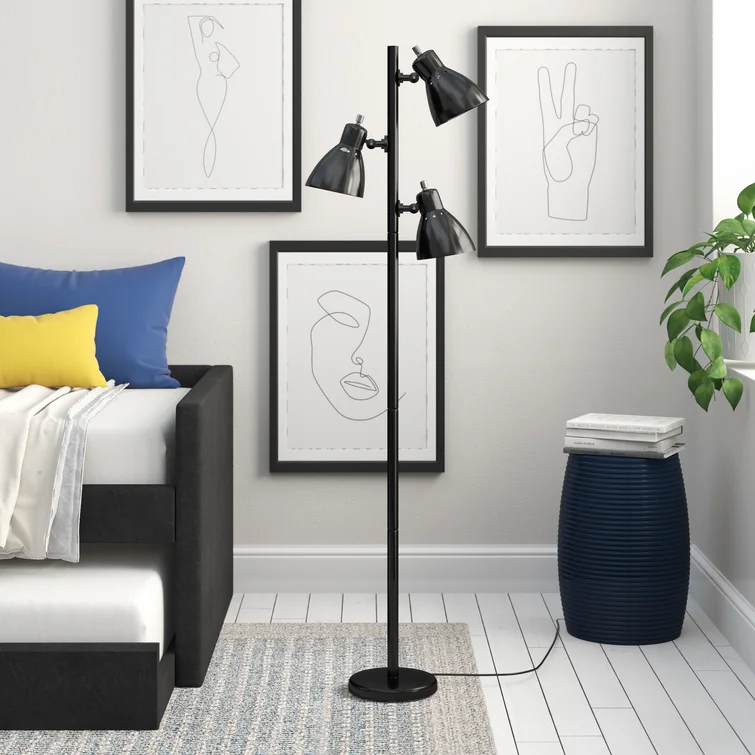 Lighting can change both the mood and the ambiance in the room. Natural daylight is a necessity, but it's also important to have a secondary and tertiary light source. Incorporate table lamps, floor lamps, sconces, LED strip lights, and/or ceiling lights.
Wall Art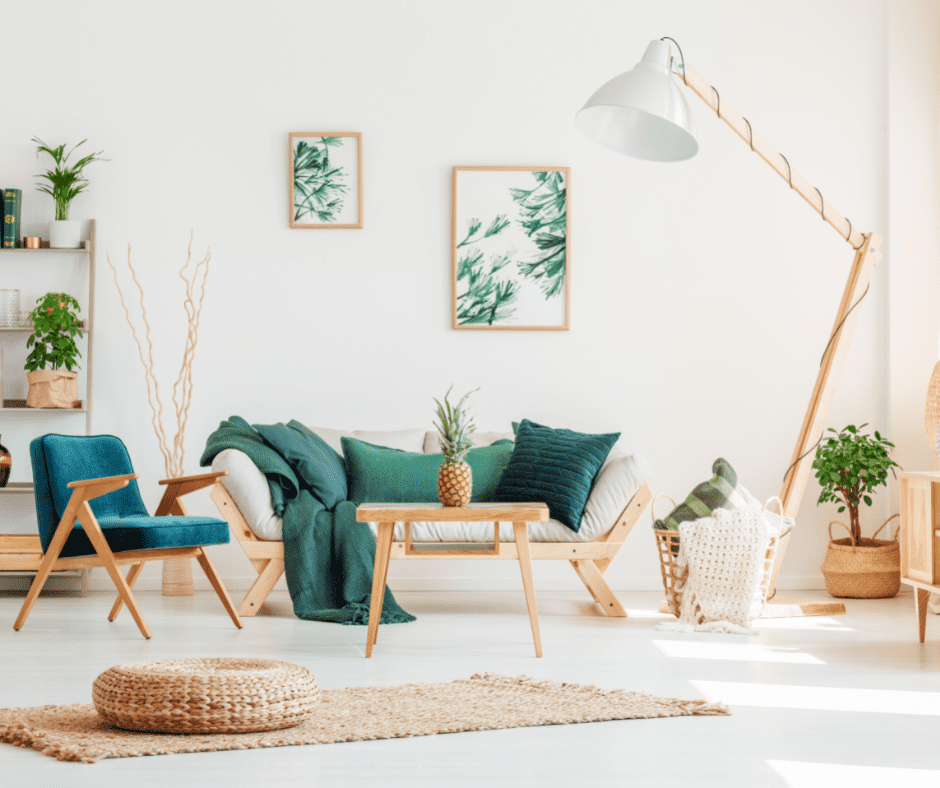 Family photos and artwork are statement pieces that turn a plain house into your home. Family photos generate lasting memories. Artwork can put the mind to work and start a conversation.
Coffee Table
The coffee table is the last piece of the puzzle. A coffee table is a centerpiece that brings two seating areas together. It also brings the living room's colors, styles, and patterns together.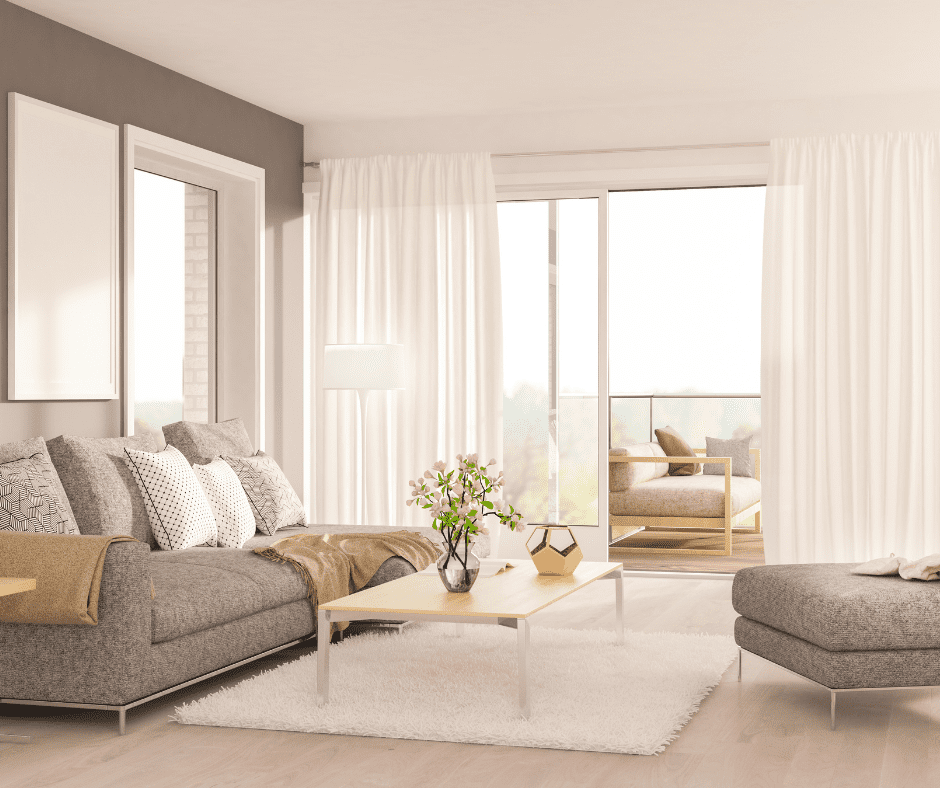 Coffee tables come in several sizes, shapes, colors, and patterns. You should choose one that's smaller than your seating, but large enough to hold what you need it to hold.
7 Unique Living Room Items You Should Have
If your living room needs an overhaul, these unique living room items are the perfect solution. In addition to the eight previously listed standard items every living room should have, here are another seven items that will add character and personality to a standard living room.
Adding all seven would be difficult, but even one or two will spruce up your living room.
Wall Color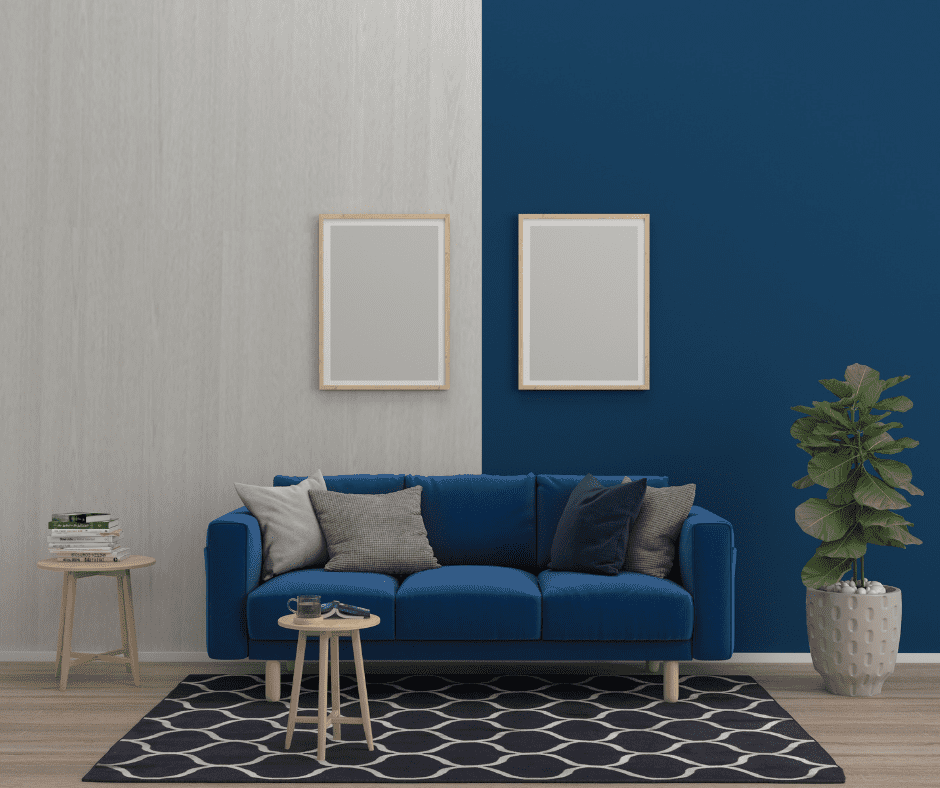 The most dramatic way to transform the living room is to repaint the walls and ceiling. The best color choice is an aesthetically-pleasing shade that stands out without overwhelming the space.
Accent Chair or Recliner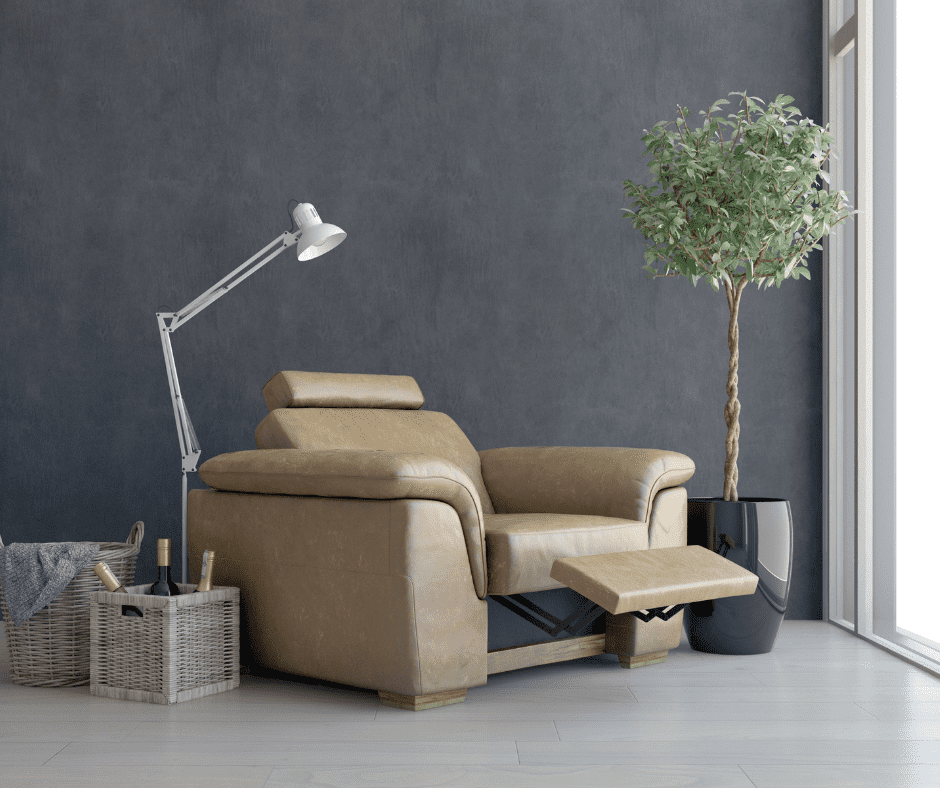 An accent chair is a chair that stands apart from the furniture yet meshes well with the home decor. A recliner is also a good idea because it offers the same comfort as a sofa, loveseat, or sectional in chair form.
More Illumination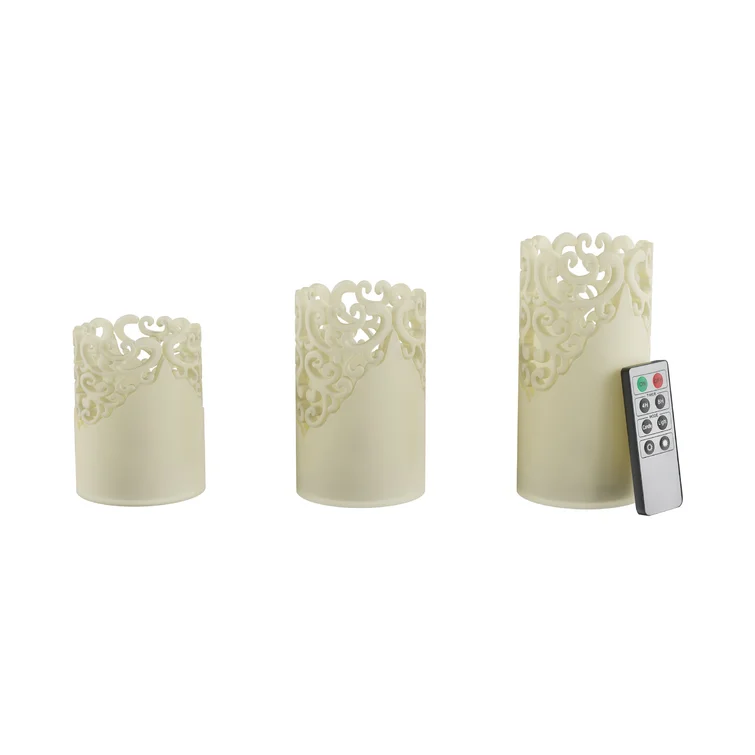 Should you update your ceiling light, consider adding a chandelier. The overhead light adds elegance and sophistication to the living room. Intimate, warm, and inviting candles are another lighting option. Choose between wax candles, flameless candles, or hybrid candles.
Fireplace
If you don't already have a wood-burning fireplace in the living room, buy a portable fireplace. Electric fireplaces offer the same warmth and inviting feeling as built-in ones.
Bookshelf
Newer homes may have a wall or recessed bookshelf. However, if you have an older home or are renting, you'll likely need to add your own bookshelf.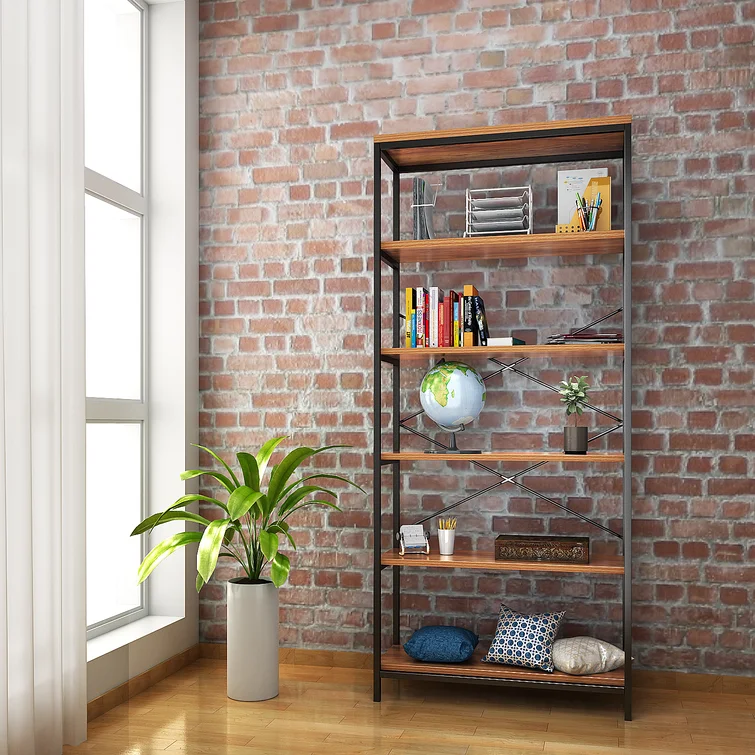 Standalone bookshelves offer extra storage space for books, trinkets, and more. Bookshelves come in many sizes, shapes, colors, and designs.
Blankets or Throws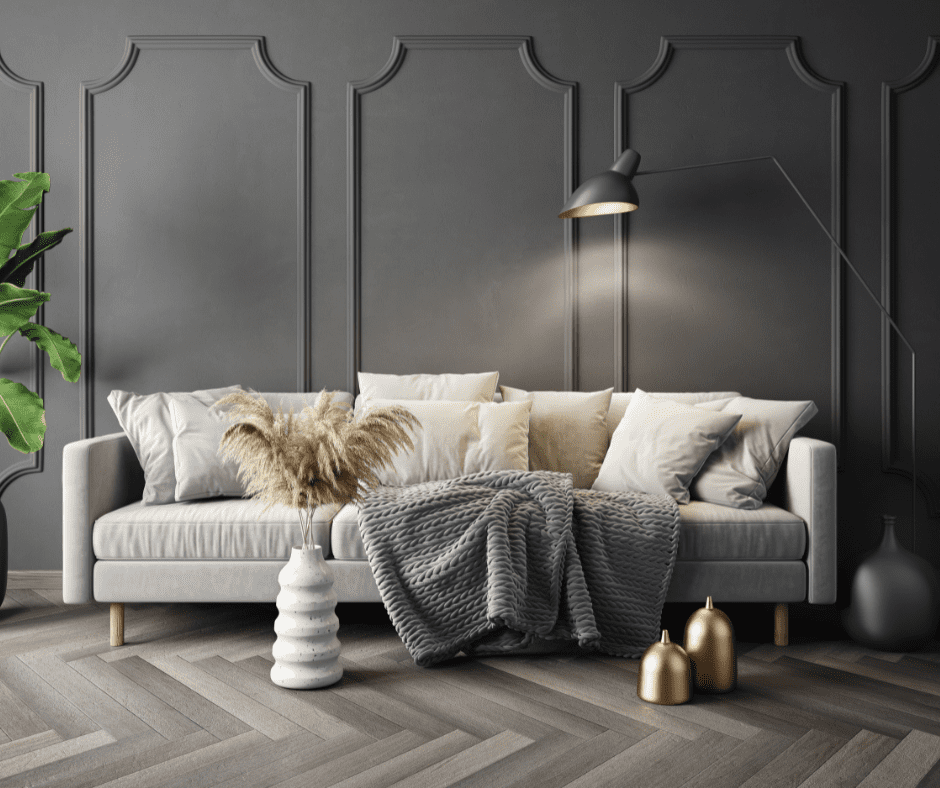 The easiest way to spice up the living room is by adding a throw or blanket to the sectional, sofa, or loveseat. While we tend to only have them out during colder months, they can serve as a decoration year-round.
Plants
Add some natural decor to the living room space by putting living plants in the room. There are so many sizes and types, so pick one that's easy to maintain.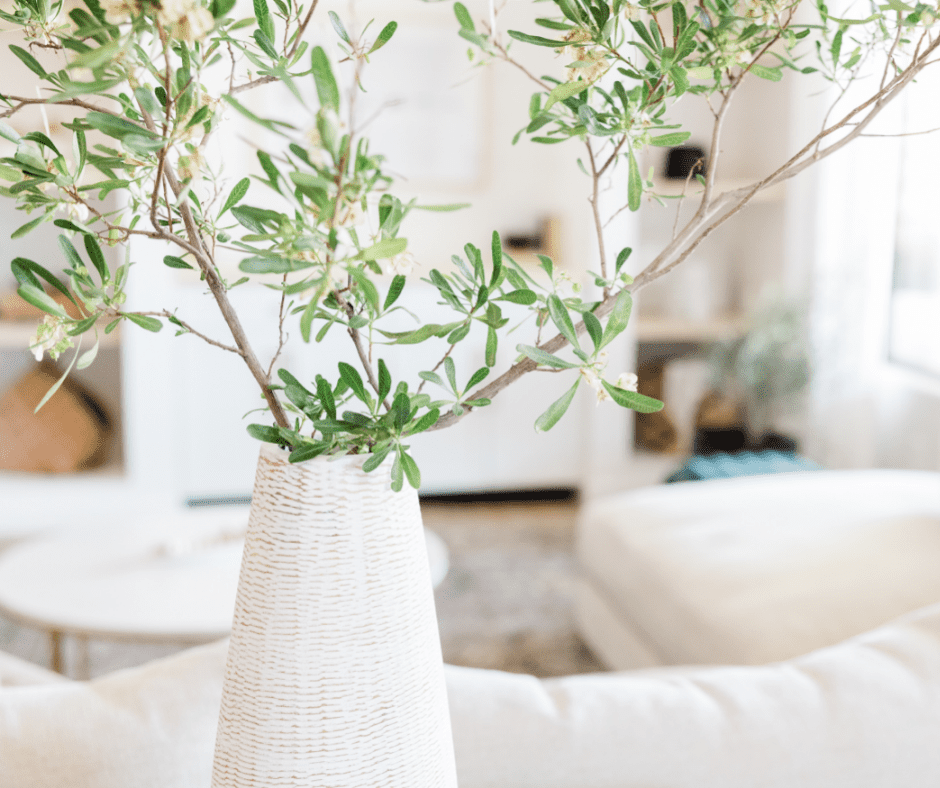 Plants improve air quality by absorbing carbon dioxide and releasing oxygen. They absorb airborne pollutants that cause breathing and health problems. They also absorb toxic chemicals from cleaning products.
Conclusion
The living room will always be a space for people to sit, chat, and watch television. But, it's also the first impression room for invited friends and family. It's where the family hangs out for most of the day, too.
It's meant to be a warm and inviting area, so it should be decorated as such. By changing up the seating, furniture, and accessories, you can change the overall feel of the space.
If this article sparked ideas for your living room, leave a comment below.