Brown is a color that symbolizes the earth, wood, and the season of autumn. It's a dependable neutral color that goes well with other colors. It doesn't overpower other colors to be the focal point, nor does it fade in the background. An aesthetically pleasing shade, brown channels security, warmth, strength, elegance, stability, and relaxation.
A bedroom should feel serene and restful, and adding brown bedroom furniture will help create that type of environment. But, what colors go with brown bedroom furniture? Most of the wall colors that blend with brown are neutrals. Of the six décor accessories, most hues that blend with brown are bright and vivid.
In This Article We'll Discuss
What Color Walls Goes With Brown Bedroom Furniture?
White
One clear color choice is white. White is a flexible wall color that brightens any furniture. In turn, brown furniture is the center of attention near white walls. Together, white walls and brown furniture are elegant, warm, cozy, and bright.
Brown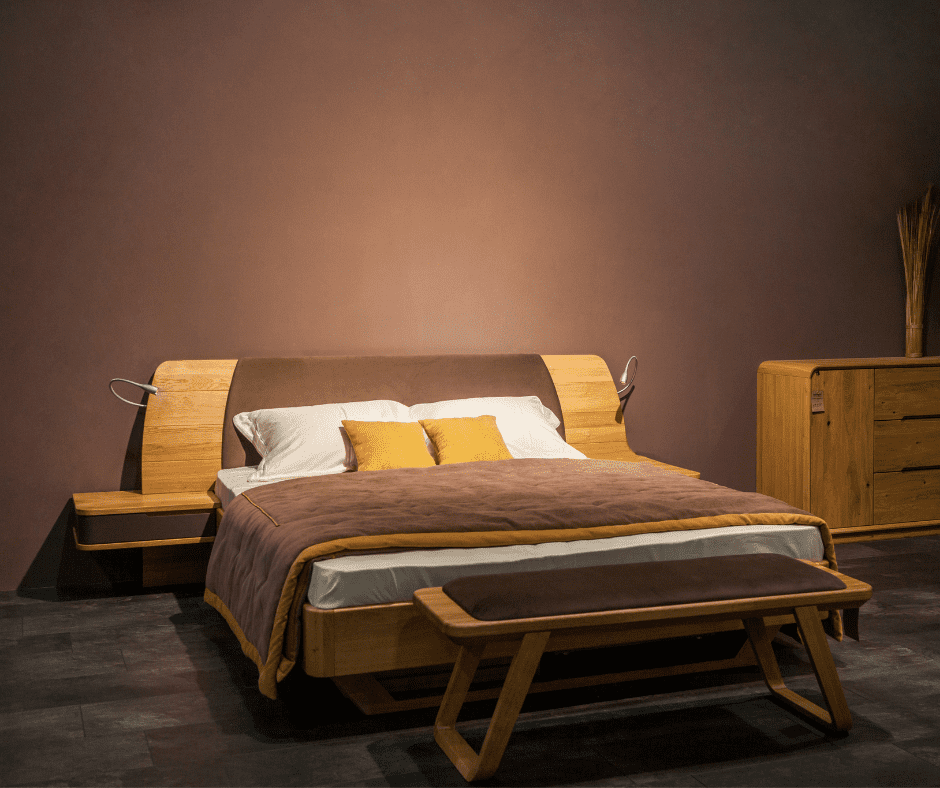 The other obvious answer is brown. Light brown is a terrific contrast to dark brown furniture. Dark brown is an exceptional contrast to light brown furniture. The dark-light contrast balances the room with ease.
However, the contrast isn't enough to erase the brown-on-brown room. A room that's too brown will bring negative tones of loneliness and isolation. However, you can cheer the room up with bright-colored accessories, artwork, curtains, and rugs. You can also paint the ceiling white to add air and brightness to the room.
Gray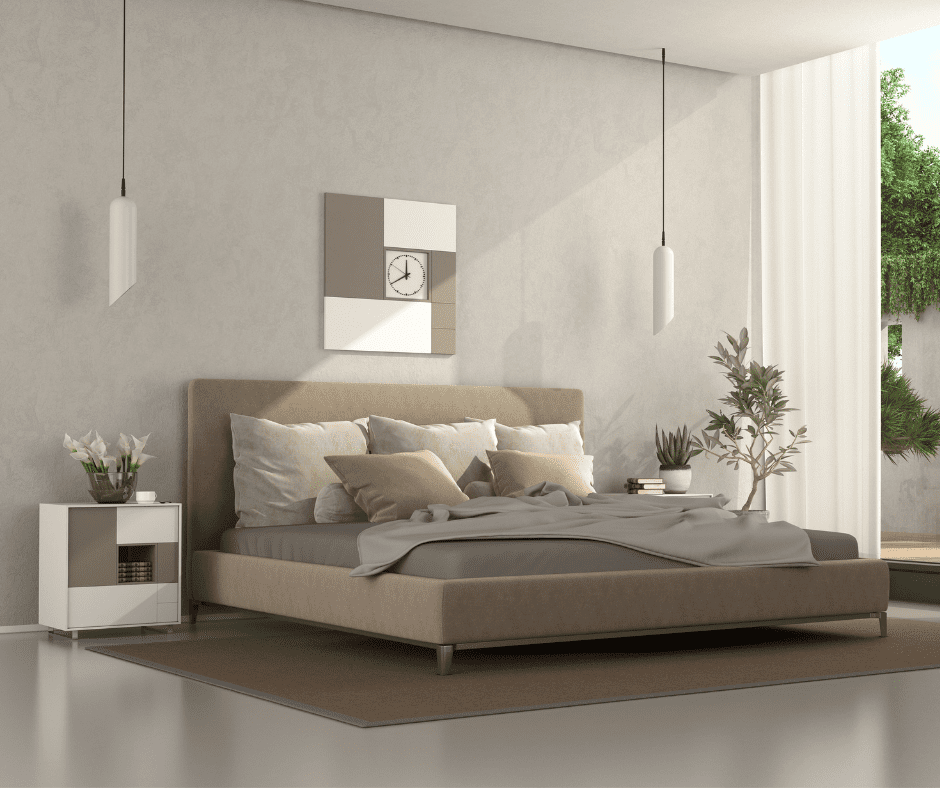 Gray walls and brown furniture are relaxing and calm in the bedroom. They create a rustic and minimalist color combo. Also, the neutrals leave room for accessories to take center stage and set the scene. Light gray and dark brown furniture or dark gray and light brown furniture are good combinations.
Beige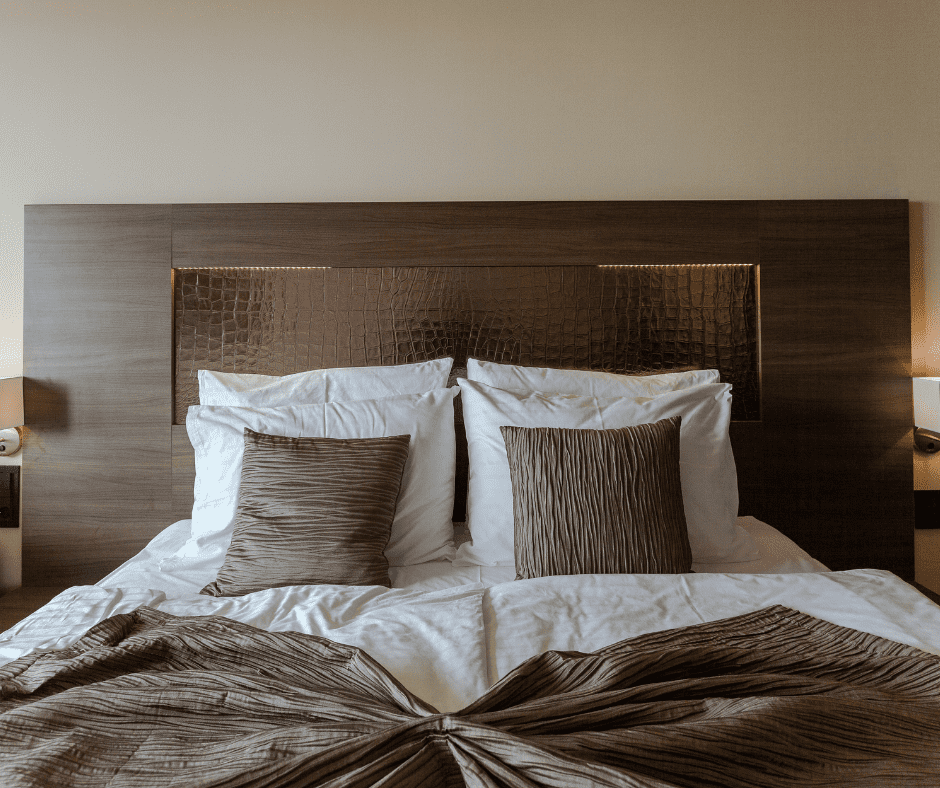 Beige walls and brown furniture ooze warmth and elegance. A mixture of white and brown, beige also brightens the room like white does. Brown furniture and beige walls are inviting, warm, and elegant together.
Blue
It's challenging to make blue walls and brown furniture pop, but the results are worth it. Dark blue hues paired with brown furniture are bold yet calming. Lighter blue colors with brown furniture are soft and subtle.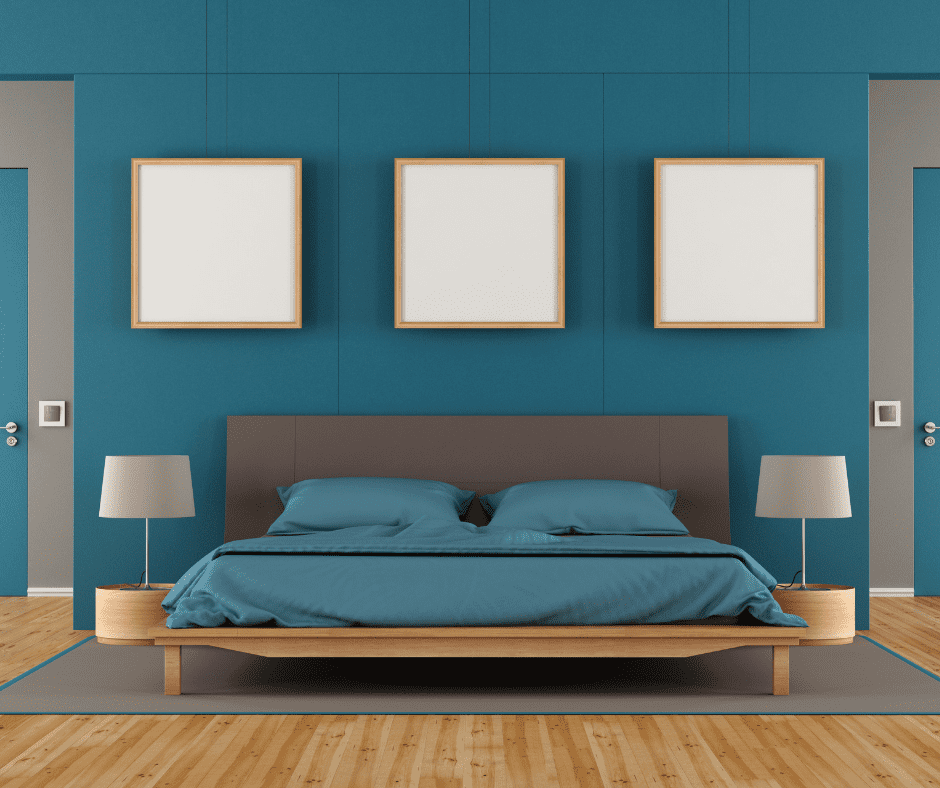 Blue represents the ocean and sea; brown represents the earth and wood. So, blue walls with brown furniture is a nature-inspired choice for coastal themes and kids' rooms. But, it can work in your room, too. Add bright décor in dark blue rooms and neutral or dark décor in light blue rooms to round out the space.
Green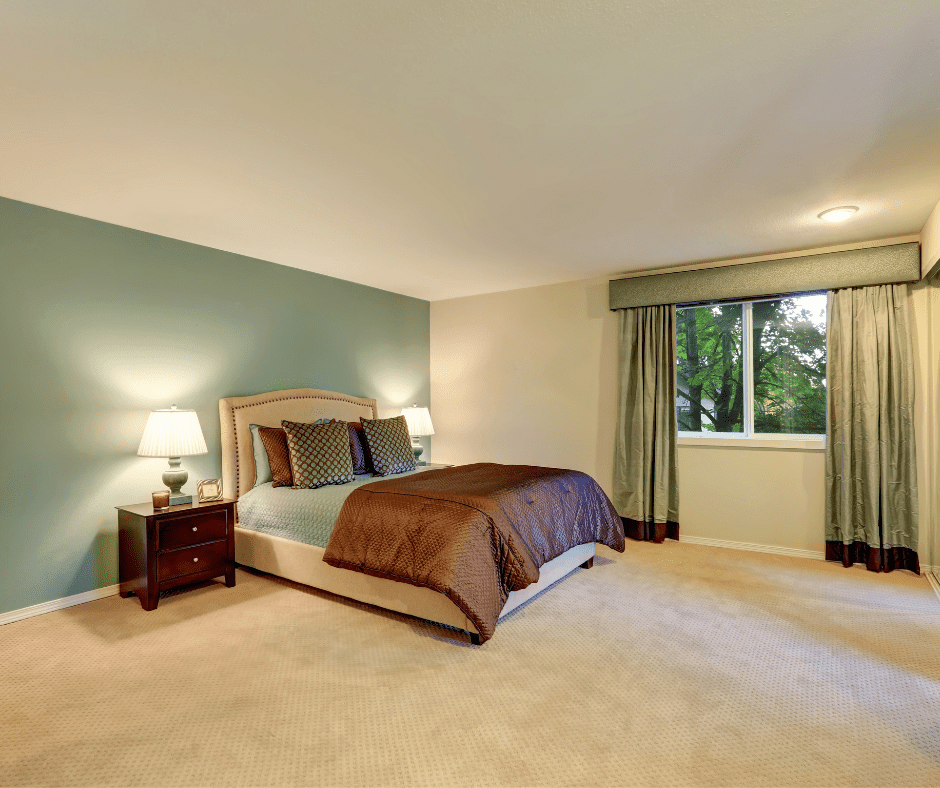 The only color that isn't neutral is green. Green represents nature and greenery, and brown represents the earth and wood. Together, they freshen up the room by bringing the outdoors indoors with bold results. Fantastic wall color examples are sage green, forest green, and olive green.
What Color Accessories Goes With Brown Bedroom Furniture?
White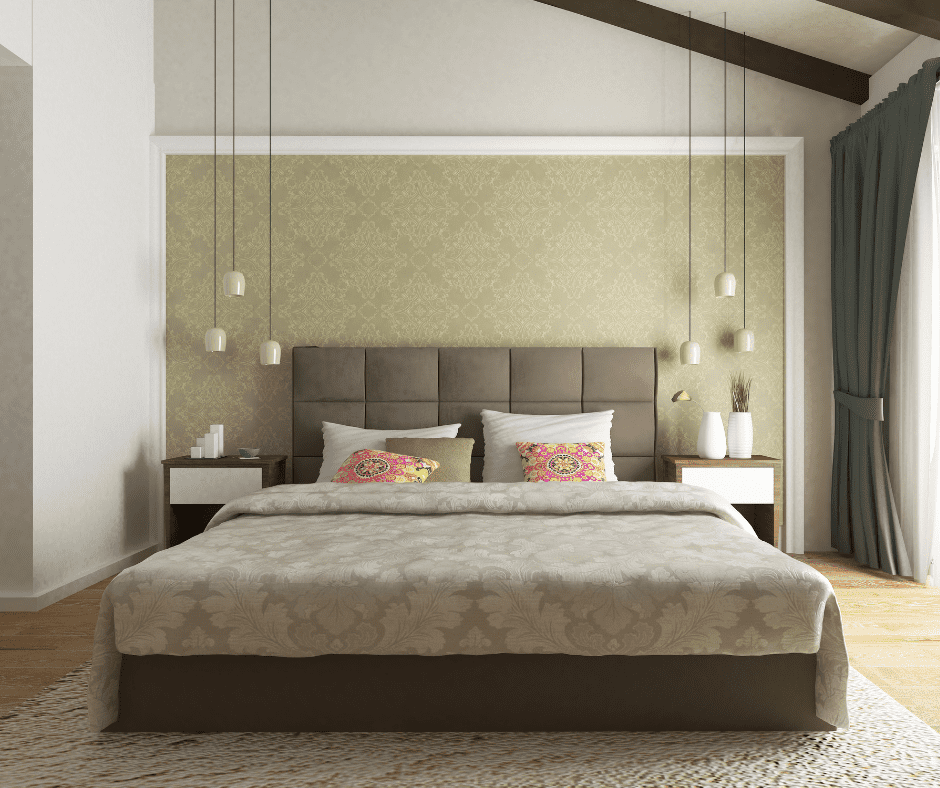 White décor next to brown furniture is clean, fresh, airy, and balanced. White décor is a base that works alongside any wall color, furniture color, or other accessory color. White décor brightens brown furniture and neutral walls and refreshes bold wall hues.
Yellow
Yellow is a ray of sunshine, summer, and happiness. As for decor accessories, the color is an instant focal point near brown furniture. Yellow accessories add the personality and liveliness you need to complete the space.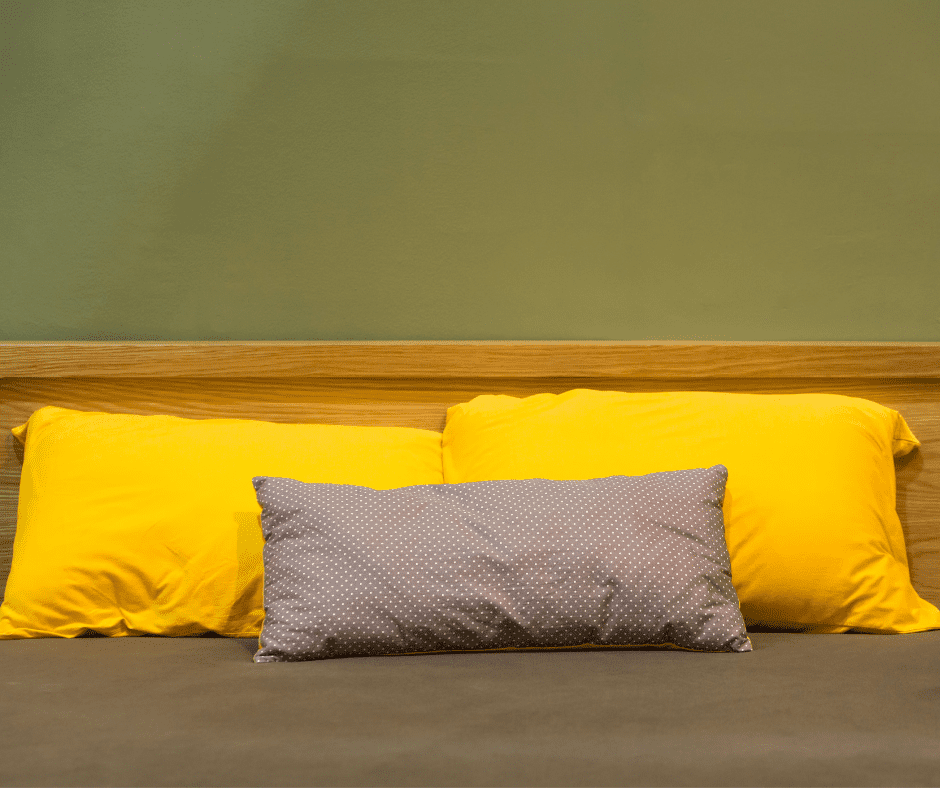 Because yellow is so powerful, use it sparingly. You should only pick one yellow bedroom accessory to place around the brown furniture. Examples are pillowcases, comforters, bed sheets, lamps, artwork, and rugs.
Orange
Orange meshes better with Spanish, Mexican, and southwestern décor styles. But, you don't need to have these décor styles to incorporate orange into the bedroom. Orange accessories against brown furniture enhance brown's warm undertones and brighten it up. It pairs best with light neutral walls as a focal point while adding personality and punch.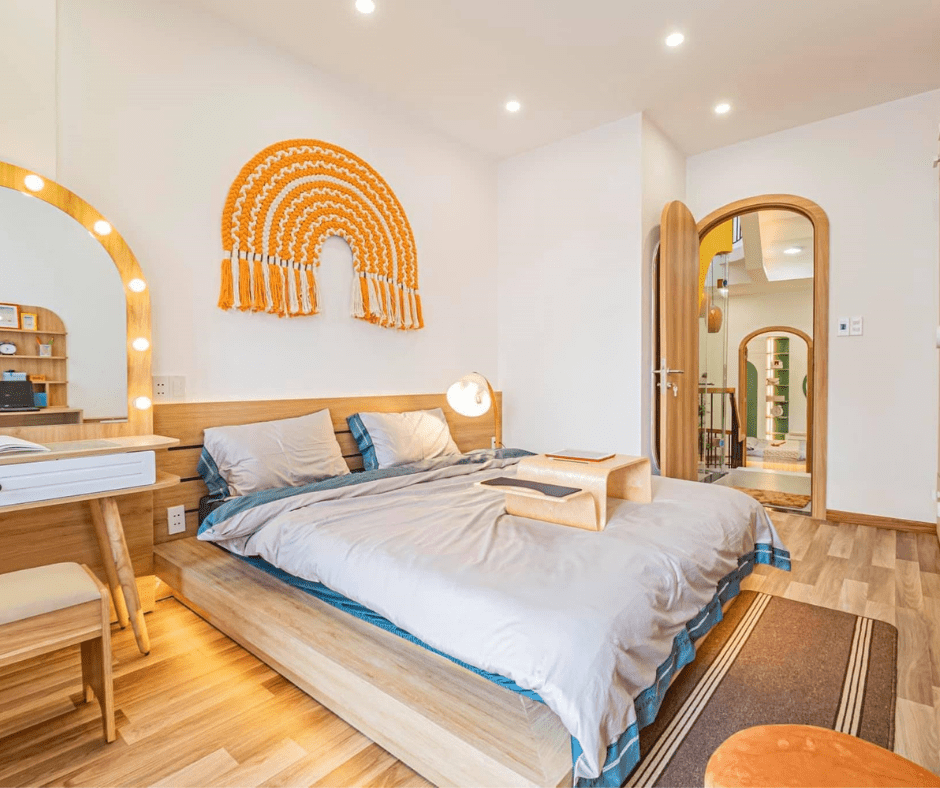 Like yellow, you should use orange in moderation as the powerful color can be a turnoff. A pop of orange will make your bedroom with brown furniture trendy, hip, and enjoyable. But, the brightness is too distracting near non-neutral wall colors. Dark neutral wall colors make orange too noticeable.
Green
Bring out the eco vibe in your space by adding green-colored décor to brown furniture. The cool green décor and warm brown furniture are soothing and balanced.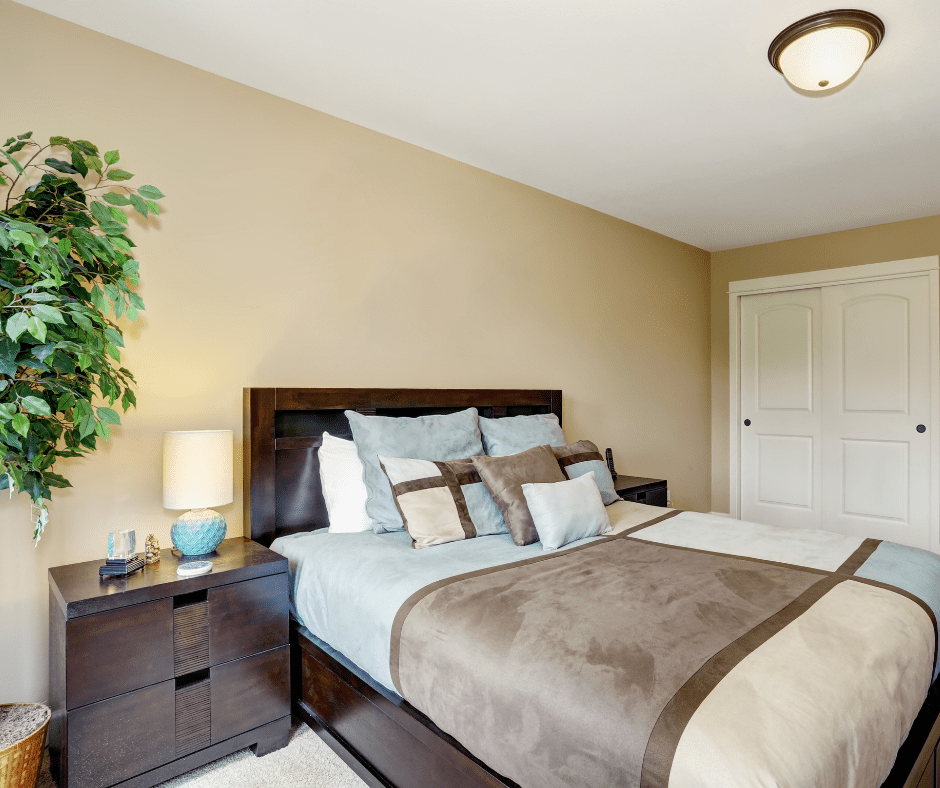 Green accessories enhance green walls and make brown furniture pop. Green-colored accessories light up near neutral-colored walls. And, the neutral walls keep green from overpowering the bedroom. In addition, it enhances the earth tones in brown furniture near blue walls.
Red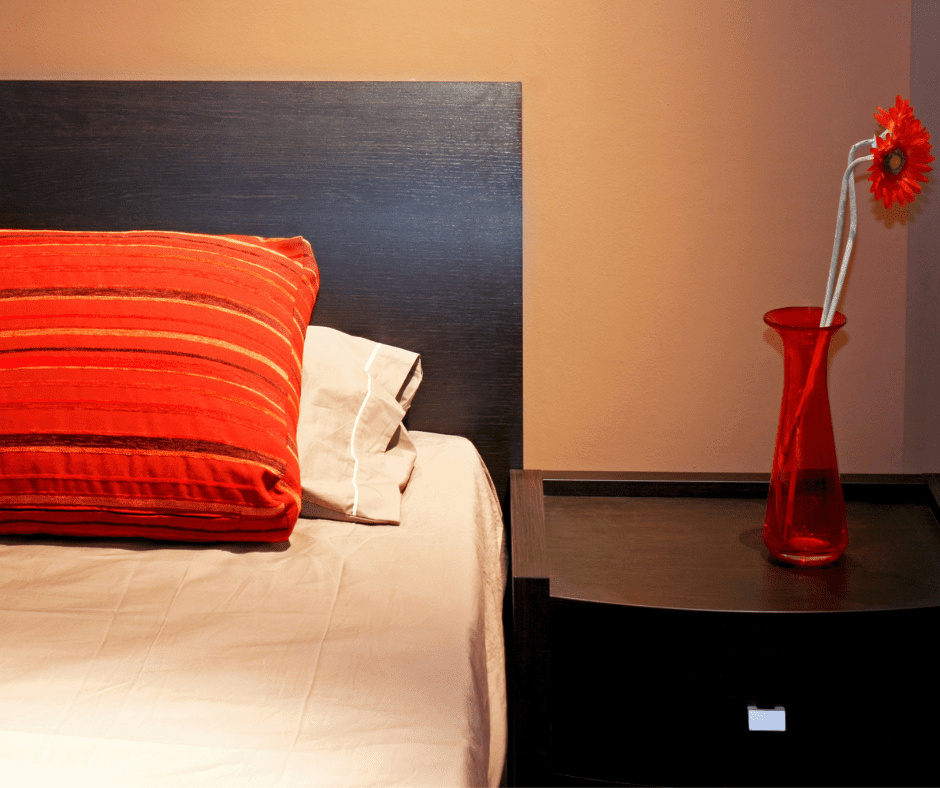 Red is a vibrant color that brings out the best in brown furniture. It works with southwestern, Spanish, and boho styles, but it also goes with brown furniture. Red bedroom accessories enhance brown's warm tones for a sophisticated and cozy combo. Red accessories shine more and look better in neutral-colored rooms.
Metallic Colors
Gold and copper décor accessories are fantastic against brown furniture. Gold accessories and brown furniture are piercing and bold, yet cozy and energizing. Brown cools down gold's radiant shine while gold warms up brown furniture. Copper and brown's red undertones mesh extremely well.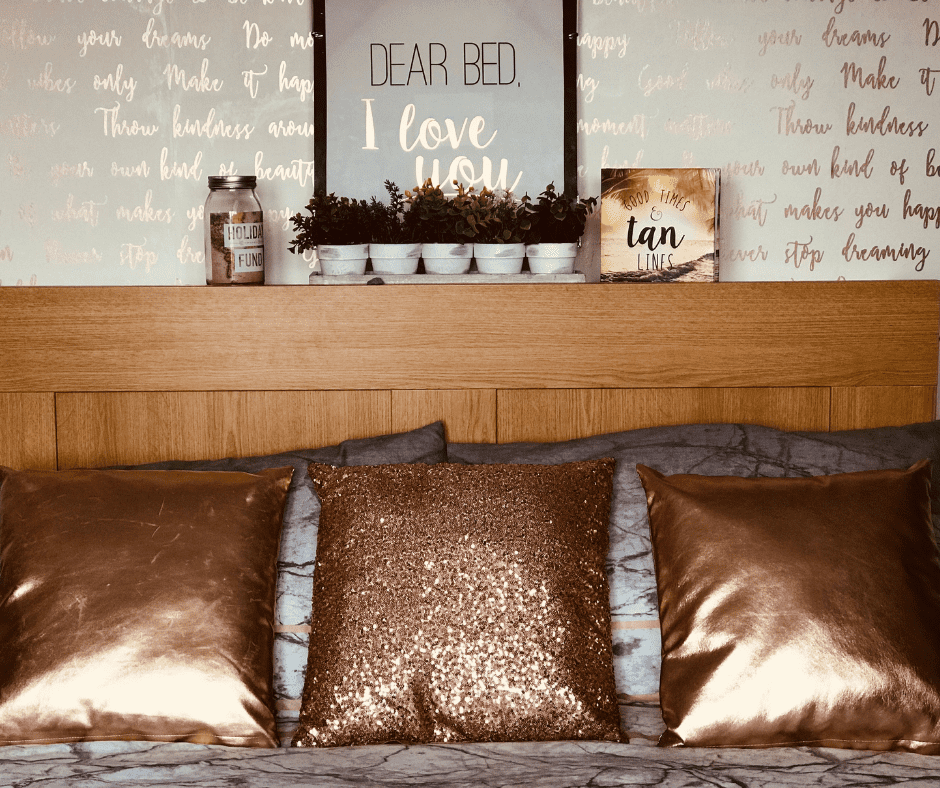 It's wise not to overdo gold or copper against brown furniture; a hint or highlight is more than enough. Gold hardware, fixtures and lamps add radiance without overdoing it. A copper rug or wall clock would also do the trick. The metal colors shine against neutral walls and mesh with green walls.
Conclusion
The right mix of wall color and décor, a bedroom with brown furniture is warm, inviting, radiant, and elegant. These six wall colors and six décor colors will bring out the best in a bedroom with brown furniture. Be sure to take into account your own personal style and the purpose of your space when choosing which colors to bring into the room.
In the comments below, share your ideas for brown furniture in the bedroom.